Make this French toast for New Year's day for that one last bit of indulgence that you won't regret because your family will love it and it's so easy to make!
Brent made this the first time for Christmas morning and he put it together so quickly after Christmas Eve dinner that I did not get any photos! It was dark anyway and I only shoot in natural light…so guess what, we had to make it again today so we could share it with you!
Print
Overnight French Toast
A recipe that's perfect for holidays and snow days! It's easy, and has a short list of ingredients.
Prep Time:

15 minutes

Cook Time:

1 hour

Total Time:

1 hour 15 minutes

Yield:

6

Category:

breakfast
one

loaf of country white bread (day old)

2

eggs

1 cup

sugar

1 cup

heavy cream or half & half

4 tablespoons

butter, melted

3 teaspoons

pure vanilla extract

1/2 teaspoon

salt

1 teaspoon

cinnamon
confectioners sugar for dusting 
maple syrup
Instructions
First, you need to prepare the bread. Start by cutting a very thin slice off the bottom of the bread. This is so the batter is more easily absorbed when it's in the pan
Next, you are going to carefully cut 1 1/2″ slices of the bread making sure not to cut all the way through the bread. Leave about 1/2″ at the bottom of the bread uncut. Next, turn the bread, and repeat this lengthwise creating a grid pattern. Place in a baking dish that's not too large.
In a medium bowl, mix the eggs, sugar, cream, melted butter, vanilla, and salt until well combined.
Pour the mixture into the crevices of the bread, drenching the bread with the mixture. 
Let it soak for 30 minutes at room temperature or you can make this ahead and let it soak in the refrigerator overnight.
Spoon any excess batter over the top and bake in a 350º oven for one hour. The bread will be golden brown on top.
Dust with cinnamon and confectioners sugar and serve with warm maple syrup.
Keywords: breakfast, French toast, overnight French toast, breakfast casserole
My 10 most popular posts in 2021 (in case you missed a few)😉
What a year 2021 has been, right? But here we are about to turn the page and welcome in a brand new year! I think we are all more than ready!
Alison Roman's Caramelized Shallot Pasta – This post was actually part of a Virtual Dinner Party that we thought was a good idea when no one could get together in real life at the height of the pandemic. We still love it and I have a feeling it will continue to be a favorite in 2022!
How to build a portico has been in my top ten every year since we posted it. Brent built a portico on the side door of the garage at our new Canaan house to add a little architectural detail. I have a Pinterest board dedicated just to porticos, that's how much I love them!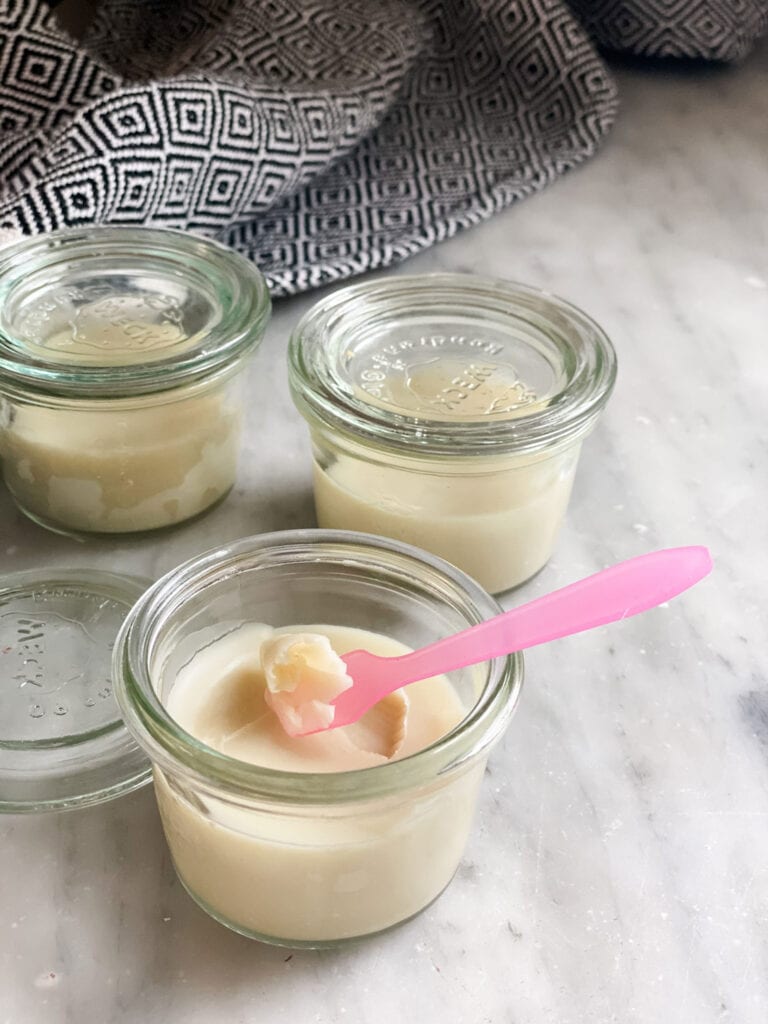 I use my essential oils for diffusing, and for many skincare-related items like hand cream and body scrubs.
I think this one surprised me the most. Baked apples are so simple and yet I think it's one of those things we forget about from year to year. Or at least I sometimes do!
I first saw this on Pinterest from my friend Sheri Silver and I knew immediately I had to try it! It's so easy, so good, only 4-ingredients, and a make-ahead dessert. What's not to love?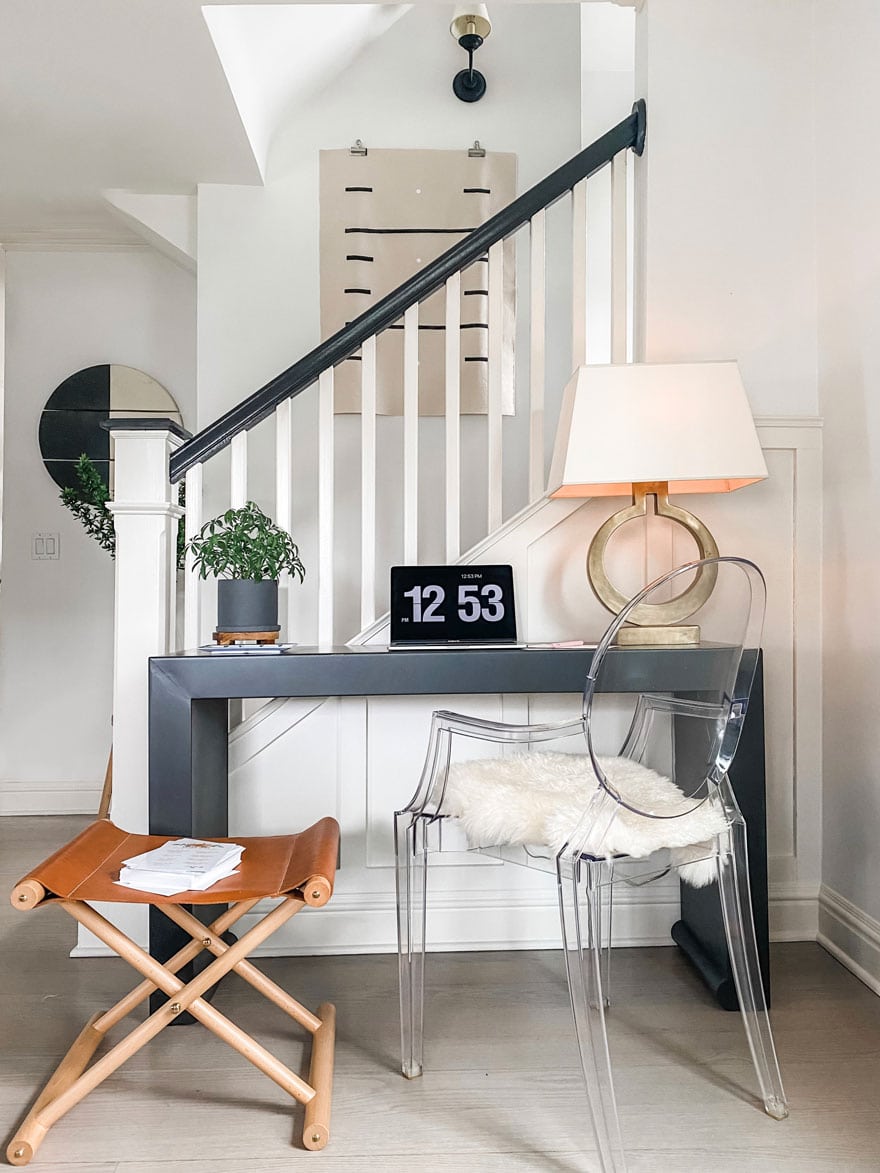 I wrote this post at a time when four of us were working or studying from home. We used our console table as a desk and it made me realize just how versatile some console tables can be when they are designed in a way that allows them to also be a desk if needed.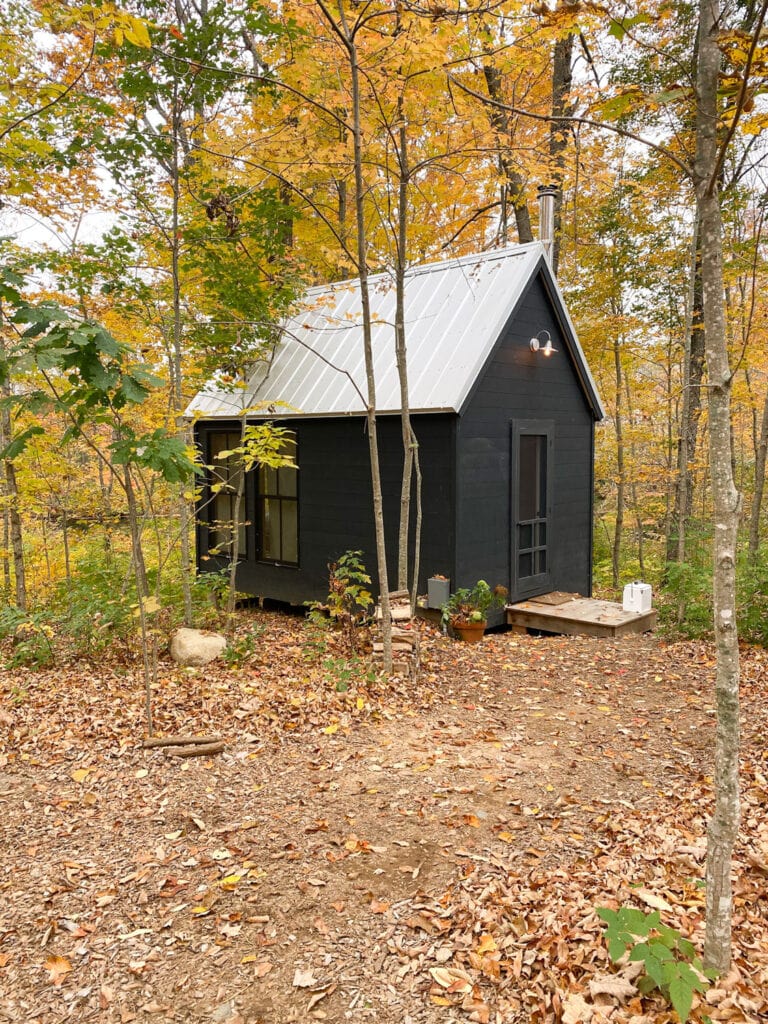 This post did not surprise me that it made it into the top ten. As soon as I saw the Instagram post, I knew I needed to act fast for a chance to stay at the Lost Kitchen Cabins. It was quite an experience! You can read the post here.
We are fearless when it comes to painting. Even brick and stone. This post always makes it into my top ten. Painting brick and stone can be scary, but I still maintain that it can be the best decision depending on the fireplace. In our current home, we painted it black! You can see that post here.
This is just so practical. For $25 you can add a custom shelf the size you need and use it for entertaining or for a plant display. It's way less of a commitment than a window box and it's more versatile too!
If you are still reading, wow! Thank you for sticking with it and thank you for being here! What do you want to see more of, less of next year? I would love to know so I can deliver the content you want to read!