Update: Erin posted on Instagram today that they have a few last-minute openings for a stay in The Lost Kitchen cabins! This was a once-in-a-lifetime experience! Check out the post here!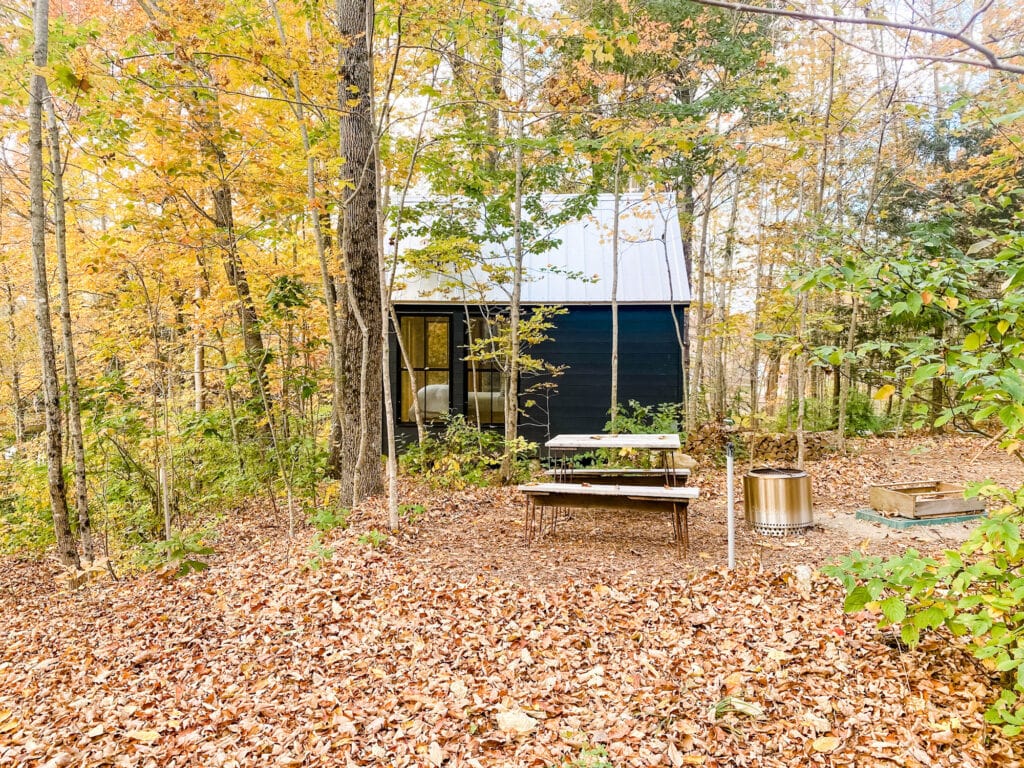 An Overnight Stay at the Cabins in Freedom, Maine
We jumped at the chance for an overnight stay at the beautiful Lost Kitchen Cabins in Freedom, Maine, after reading about it on their Instagram caption. When I read Erin's post that they were opening up their little black cabins for guests to come and experience their "little slice of heaven here in Freedom" I immediately clicked the link and sent an email. The next morning, a Saturday, my phone rang and it was Erin French herself on the other end of the phone!
What to expect
Erin told us a little bit about what to expect so that there were no surprises. Things like the bathroom is an outhouse. The fanciest outhouse I've ever seen. It's nestled in the woods, and music plays continuously. There's a small lamp emitting a soft glow perfect for any room, even an outhouse in the woods!
The fanciest outhouse in the woods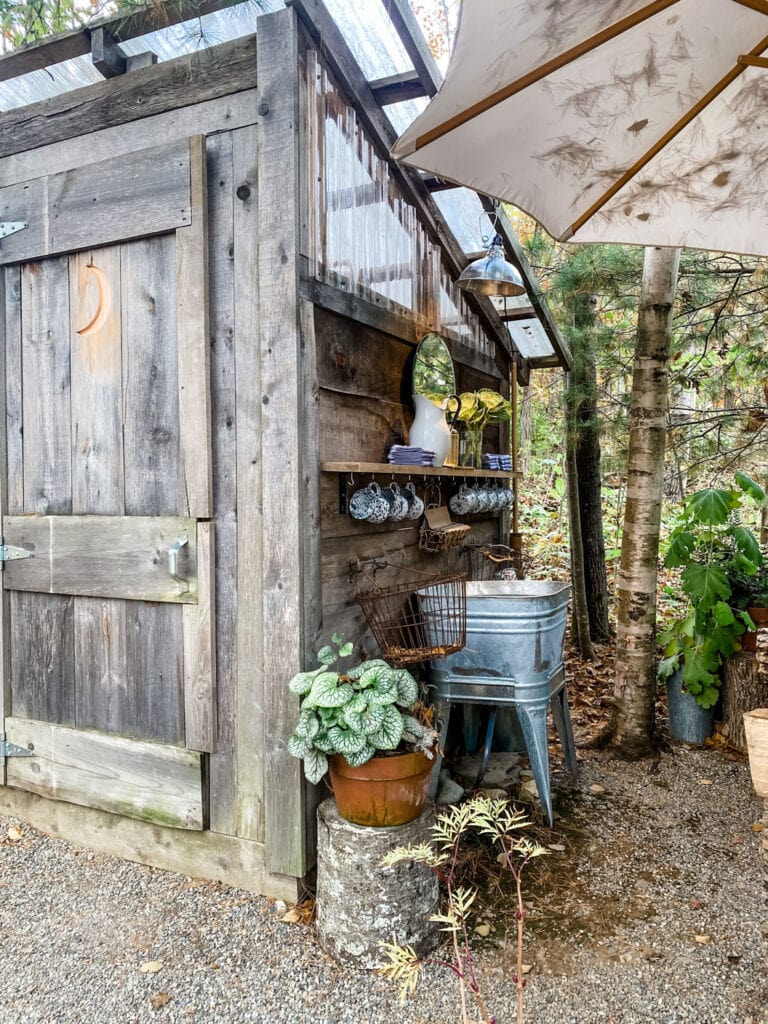 Enamel mugs, pressed linen towels, and fresh flowers
Enamel mugs hanging from hooks with a basket for the dirty cups on one side and neatly pressed linen towels to use after washing up using hot or cold water dispensed from large Stanely Water Jugs into an enamel pitcher. The soap was a bottle of lovely scented hand soap made in Maine. There's a small mirror hanging above the galvanized sink or bin that collects the water from handwashing and teeth brushing. It all feels a little like camping, but then not at all.
Firewood & S'mores in a market bag
Each Cabin has its own picnic area and Solo Stove
Each little cabin had its own picnic area in a cleared area complete with a table, benches, and a Solo Stove, which we have come to love. The idea of a firepit that is smokeless is brilliant. When we spoke to Erin about it the next morning as she presented us with our breakfast, she said the design was based on a washing machine drum. I would have never known that, but looking at it after knowing that and seeing the little holes all around the drum, it made sense. The smoke goes straight up so that no one is sitting downwind of the firepit. We enjoyed having a fire in the evening and as we had our morning coffee and breakfast.
A walk in the woods near the cabins where there's so much to see and enjoy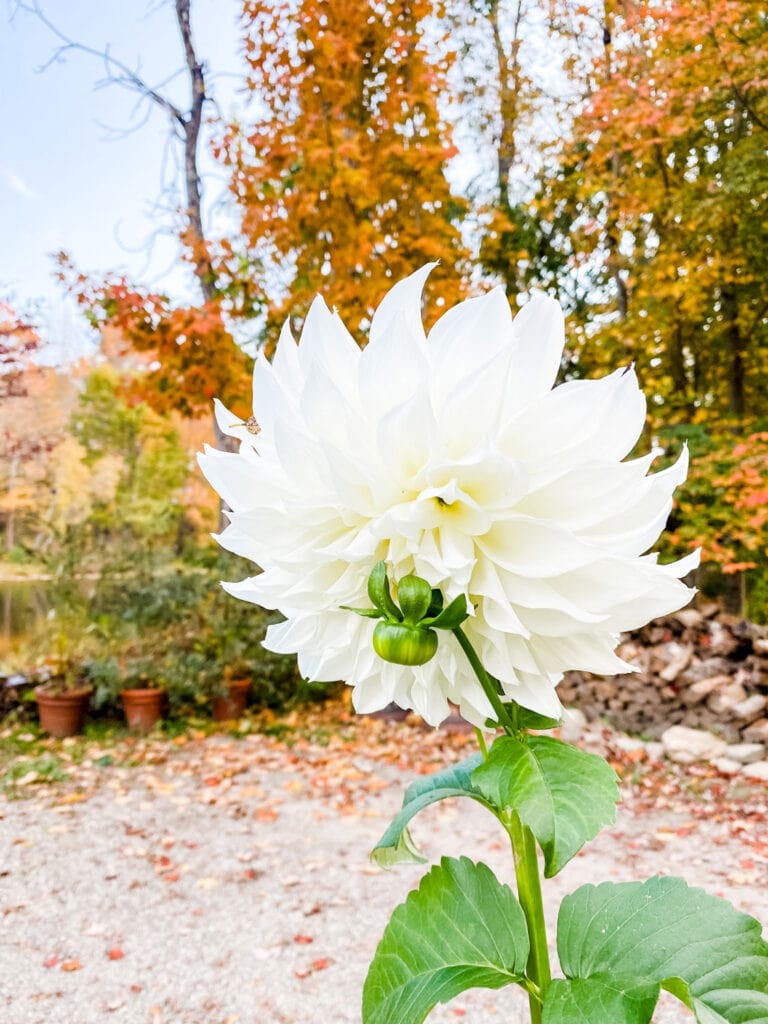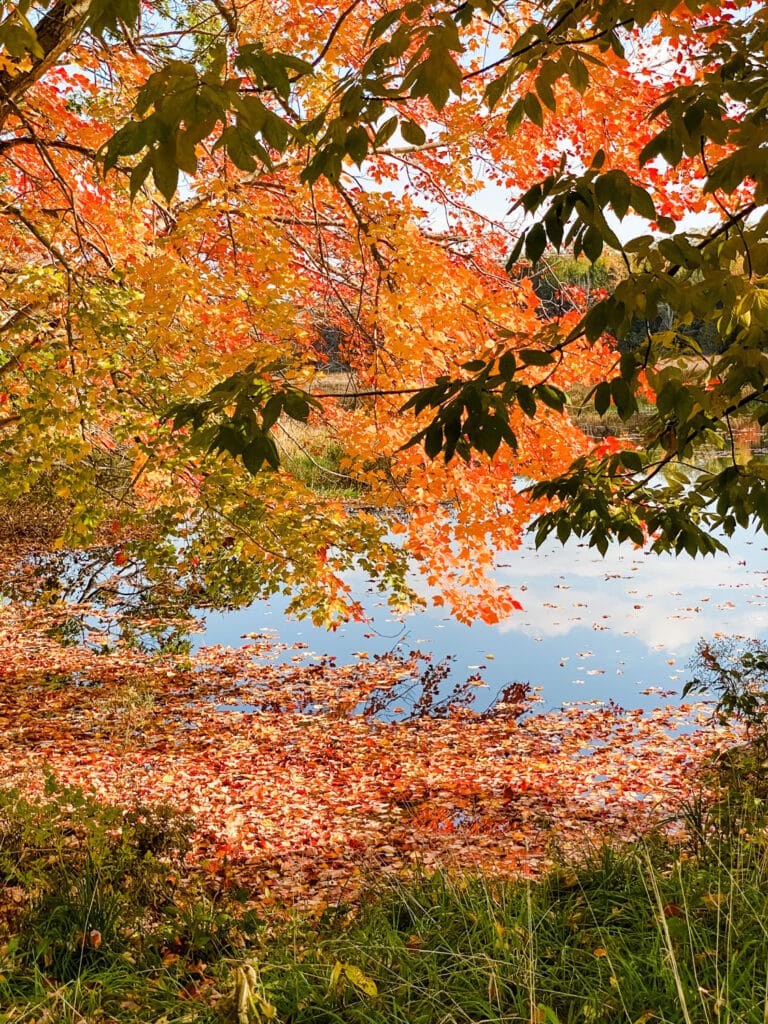 In the short time, we spent in the cabins, we took several walks. One walk went over a little walk bridge to the lettuce and kale fields. The leaves were changing and falling as we walked, seeing wild mushrooms, moss, birds…it was peaceful and quiet. We felt like we hit it just right with the weather and the leaves changing colors, but later we heard that it was past the peak leaf season. Hard to believe since it was so beautiful.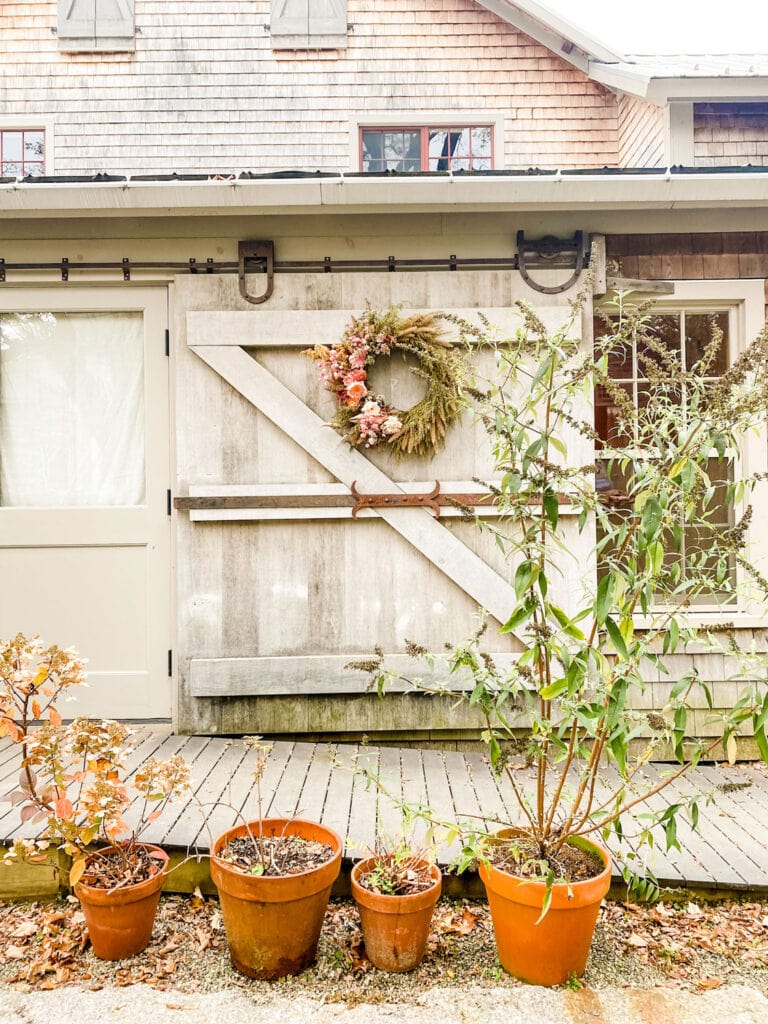 Erin's mom greeted us at the 3 o'clock check-in time, which we timed perfectly. She walked us to our cabin and shared things like the fact that there's a little carafe of fresh milk for coffee kept in the cooler on the stoop, plus bottles of water (glass bottles). She showed us the fabric panels that we could hang from hooks for privacy as the three sides of the cabin are all windows. Each cabin was positioned so that you didn't need privacy on the window in front of the bed. You could wake up to a beautiful view.
A stay at The Lost Kitchen Cabins was something very special and all of the guests knew it. Each cabin is far enough apart which makes it very private, but on the chance that you passed the other cabin guests on the path, everyone was friendly and quick to acknowledge the very unique experience we were all sharing.
A look inside the cabin
Breakfast at the Lost Kitchen Cabins
I may never be lucky enough to get a seat at the restaurant, but we feel very lucky to have stayed in the cabins with this beautiful breakfast in the morning.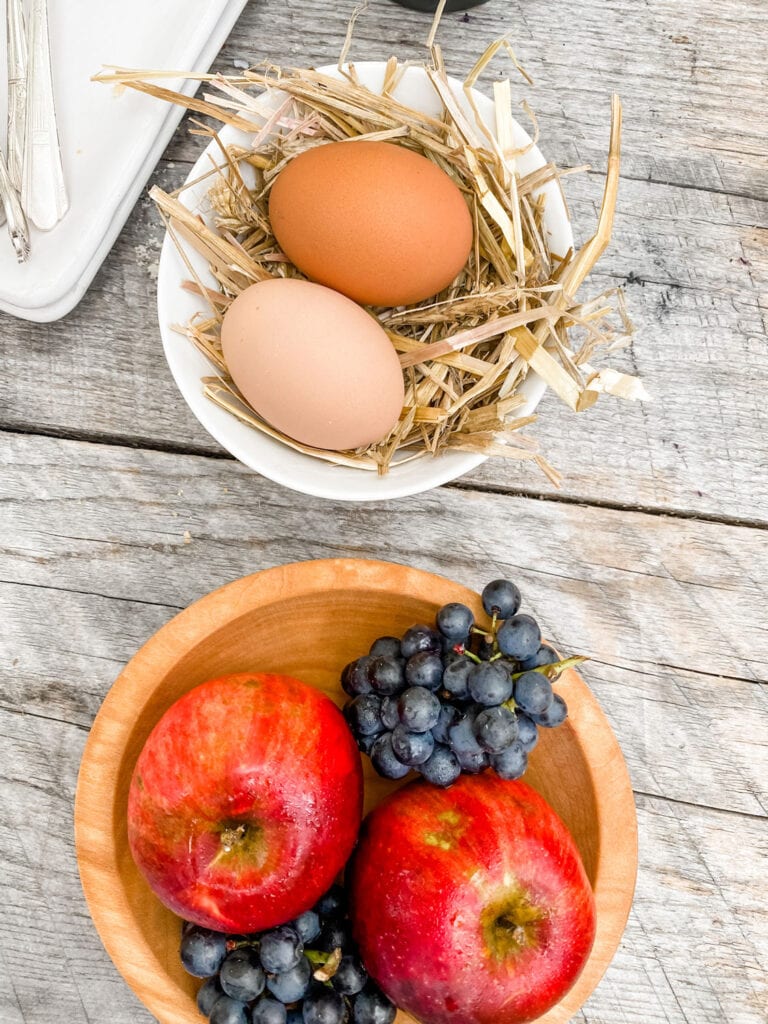 I'm going to admit now after writing this post that I had not read Erin's memoir, Finding Freedom; after finishing the post, but before publishing it, I listened to it on Audible. I liked hearing Erin's voice telling her story. So much of what I read I felt deep inside when staying in one of her cozy cabins, eating the cheese plate upon arrival, drinking the first pot of pressed coffee with a little pot of cream, and then when breakfast arrived and how much care and love that went into this simple, but amazing first meal of the day. She speaks about loving what she does and the people with whom she does it. She cares for people with warmth and food and you can truly feel the love in all of the little details of this experience. I am so grateful to have experienced our cabin stay and for meeting Erin. Now, I cant wait to watch seasons one and two of The Lost Kitchen on the Magnolia Network.