Working from home . . . all over the house, you too?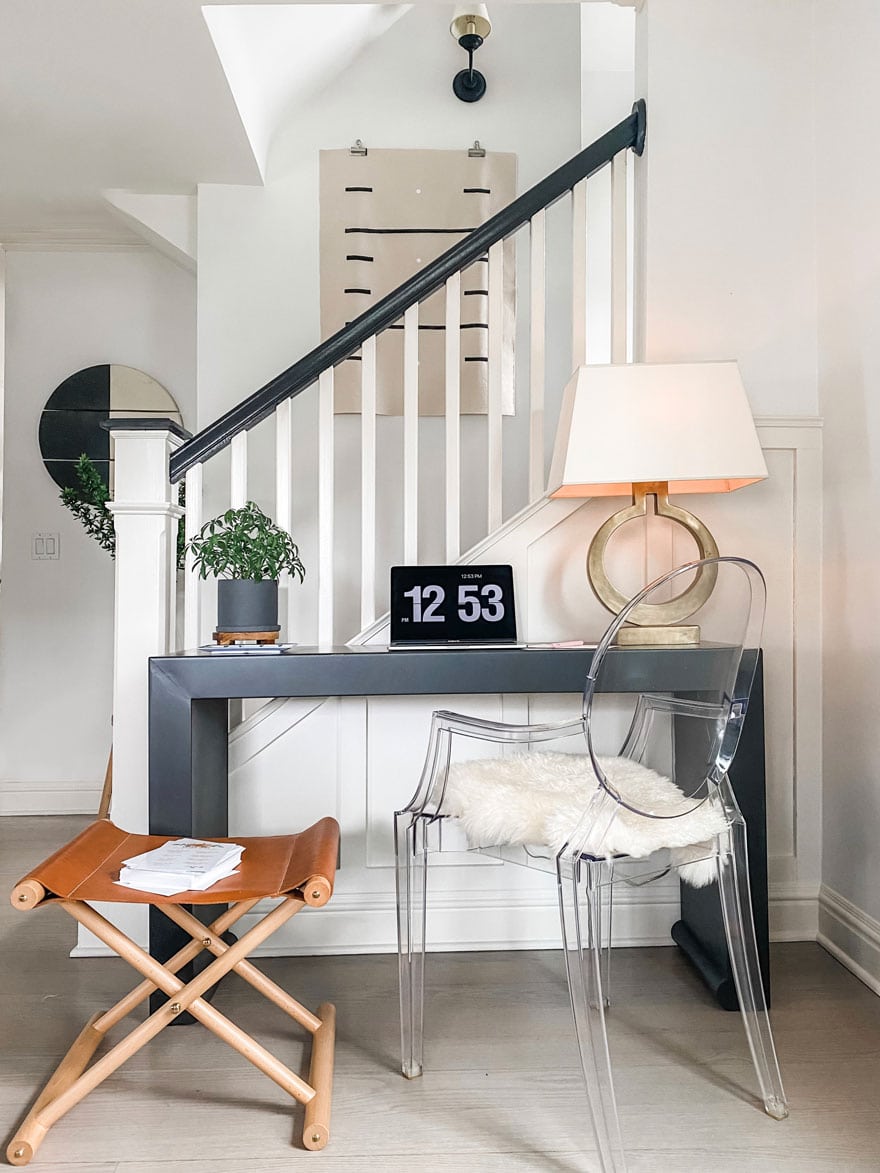 I have always been practical about design and decor in our home. The one piece of furniture that is probably the most versatile is our console table. We bought it years ago from Room & Board. It went behind a sofa with a pair of lamps back then. We moved it to California where it again was placed behind a sofa in the living room. Then to our New Canann house where I discovered the idea of keeping stools (aka extra seating) under the table. I learned this from my days of working at Serena & Lily. There are lots of console tables out there and many have a shelf close to the floor. Now that I am clued in about storing stools under the table and possibly using it as a desk, I would opt for "no shelf" when buying, but that's just me.
Console table with stools for extra seating when you need it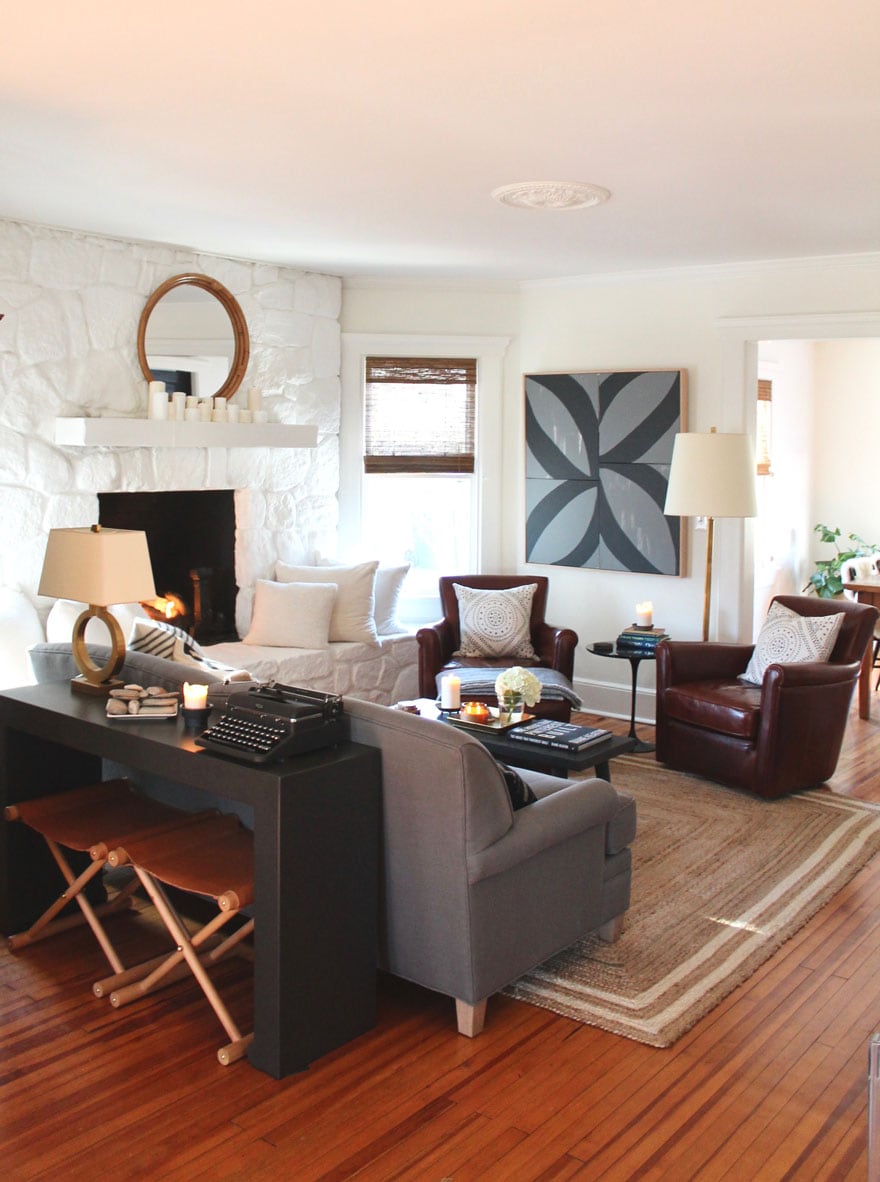 The above photo is our former home in New Canaan. I splurged on these leather Cooper stools from Serena & Lily. I suppose I justified it because I needed extra seating and I already had the console table…something like that. But then we had these slipcovers made for about $80 using two inexpensive cubes from Ikea.
Ottoman Cubes from Ikea with custom Slipcovers
As I was taking this photo for the post, my son walked down looking for lunch…real life right now. Four of us working from home when I normally have the entire house to myself.
7 Console Tables I love
a. Bake Console// b. Berkman Wood & Metal Console //c. Roger Console Table. d. Spurlock Console //e. Studio McGee Belmont Shore Console // f. Emmerson Reclaimed Wood Console //g.
Typically console tables are narrow, so it might not be where you want to set up an office long term, but then again…maybe you do. It's very convenient to have options for working from home these days. Both of my kids are home from New York and so there's four of us on our computers, zoom calls and so basically I get moved around a lot! For more on this topic, check out Mary Ann's post on this subject!