We sold our house! Here's a little bit about the emotions of selling a home. We lived in the house for six years. To some that may not seem long at all and to others that may seem like forever. To think we celebrated 24 birthdays, five Christmases and Thanksgivings, six first days of schools, two college send offs and numerous other achievements big and small is just a small part of living in a home. Wherever we live we get attached. We love our neighbors who have become friends, the neighborhood where we know exactly the route to take to the train that takes just under 10 minutes (if you walk really really fast), the restaurants that deliver and of course the house itself. In six years we made lots of changes and improvements. Some big, some little, but all with love.
The Porch is my favorite thing to change each season
The door was a dark green when we purchased the home. We painted it black, then pink and then Storm Gray with a black porch floor.
We painted the interior doors black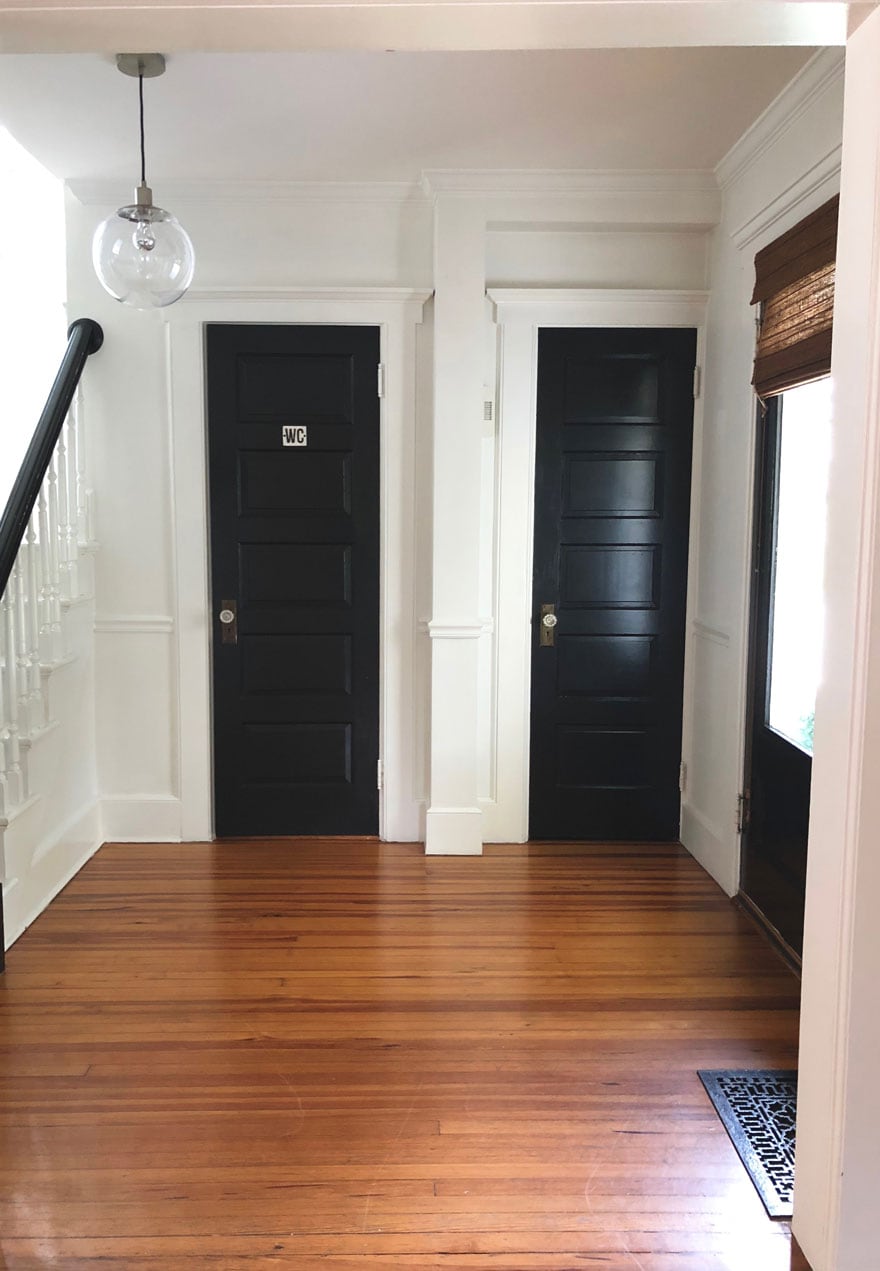 We painted all the interior doors black. The doors had crystal or porcelain knobs in white or black.
Living room/dining room
We used woven wood shades from Blinds to Go throughout the entire house. The large pendant is from Serena & Lily.
Our painted stone fireplace was the best decision…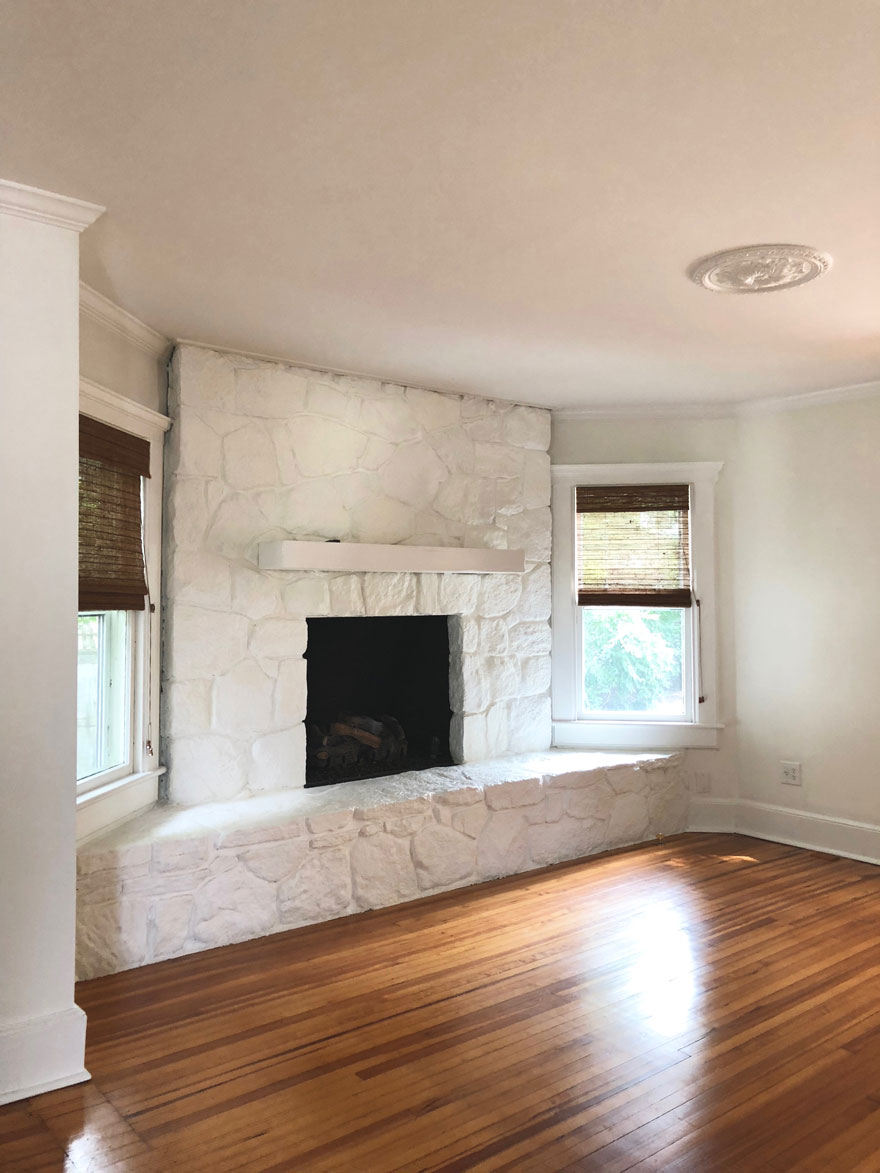 We originally planned to demo the fireplace, but in the end we painted the stone white, which turned out to be a very good and budget friendly decision. You can read more about that here.
Timeless kitchen
We remodeled the kitchen not long after moving into the house. We exposed the original cooking stove and painted the brick white and used a 30″ Wolf gas (propane) range.
We created a checkerboard chalkboard wall and used a reclaimed island from Williams Sonoma.
A built-in bench saves space and makes a cozy nook in the kitchen
We built a banquette to be used with our Saarinen table and later added shiplap making it a cozy nook that we loved.
We updated our attic space with Stikwood
We used Stikwood on wall in the attic and it changes the entire feel of the space.
We used graphite paint for bedroom walls
We loved our black (Graphite) walls. We used it in two bedrooms and the downstairs powder room. It's the perfect shade of almost black.
We loved our Storm Gray front door with Emtek door hardware
One of my favorite things about our house was the porch. It was my favorite thing to change each season and I treated it like another room in the house. I always kept it clean and would change out the plants for every season.
We can't wait to get started on our next house! I have a Pinterest board where I've been collecting ideas for this house and we begin next month! Follow me on Pinterest here!
You may also like these posts:
14 Ways to Make your Kitchen Look and Feel Bigger
Attic Hangout Space using Stikwood