Today I have a round-up of all my favorite apple recipes and decor using real apples. It's technically only mid-August, but you can feel a hint of fall in the air. And that always makes me think of apples. It's like the first day of school; You've Got Mail and apple recipes, everything all rolled up into one post! Who is ready for a cup of cider?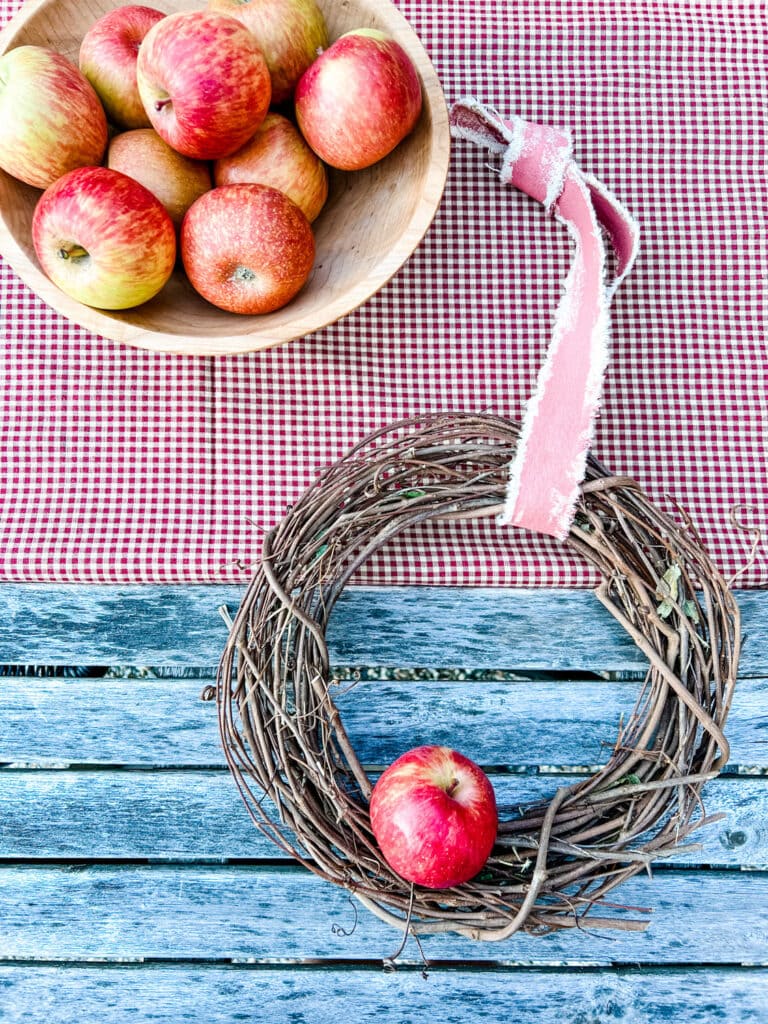 How to Make a Minimal Fall Wreath
Here's how to make a minimal fall wreath with supplies you might already have. I just returned from a month-long trip to France, so my motivation to use what I had on hand was out of necessity. While traveling, I thought about this post, knowing I would need to create it the very day I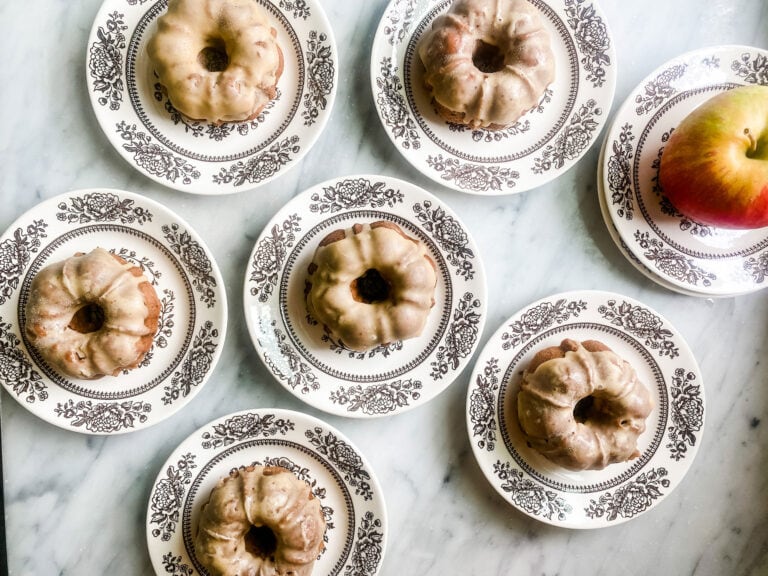 Baked Apple Cider Doughnuts with a Maple Glaze
I love everything about this recipe, and it's perfect for breakfast or for a fall dessert.
A Simple Fall Table with Eucalyptus, Apples & Velvet
I used three bunches of eucalyptus from Trader Joe's and a bag of apples to create an earthy, simple fall table. I mixed in votive candles in mini tart tins and spools of velvet ribbon.
Cinnamon Apple Scone Recipe
Cinnamon apple scones are a bit like apple pie but in the form of a scone. A brown butter glaze takes this recipe to the next level!  
Easy Tarte Tatin: Upside-Down Apple Puff Pastry Tarte
Make this easy tarte tatin: upside-down apple puff pastry tarte this weekend! I've made a real Tarte Tatin many times with varying degrees of success. To do it right also takes a lot of time. Yet, Tarte Tatin remains one of my favorite desserts, which I always order at Buvette in NYC and Paris.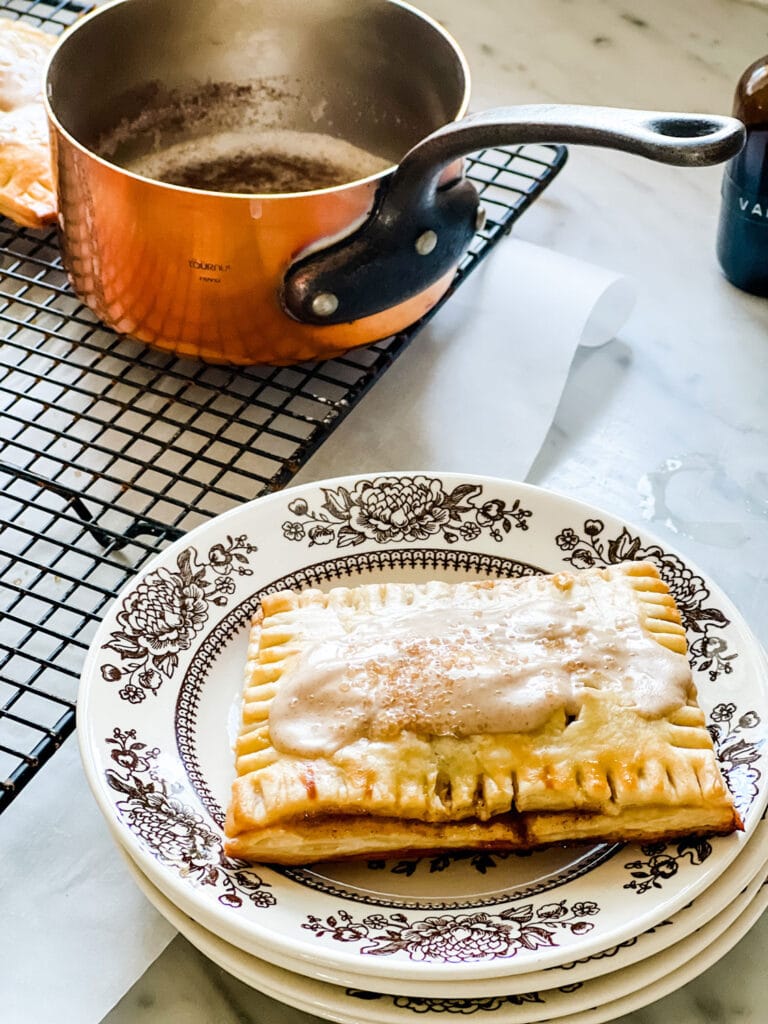 Easy Apple Pie Poptarts That You Can Make Ahead!
If there's one thing I love, it's a make-ahead dessert or breakfast! These apple pie poptarts you can make for breakfast or even dessert are so good and easy to make! What makes apple pie poptarts so special? Well, don't even get me started! I'm using my mom's apple pie recipe but tweaking it.
How to Make a Fall Centerpiece with Apples & Hydrangeas
This week I made a minimal fall wreath, and now I'm sharing how to make a fall centerpiece with apples & hydrangeas. Sometimes when you don't have time to go out and buy something for a pretty fall table, you get creative and make something out of nothing. And the result is organic, beautiful, and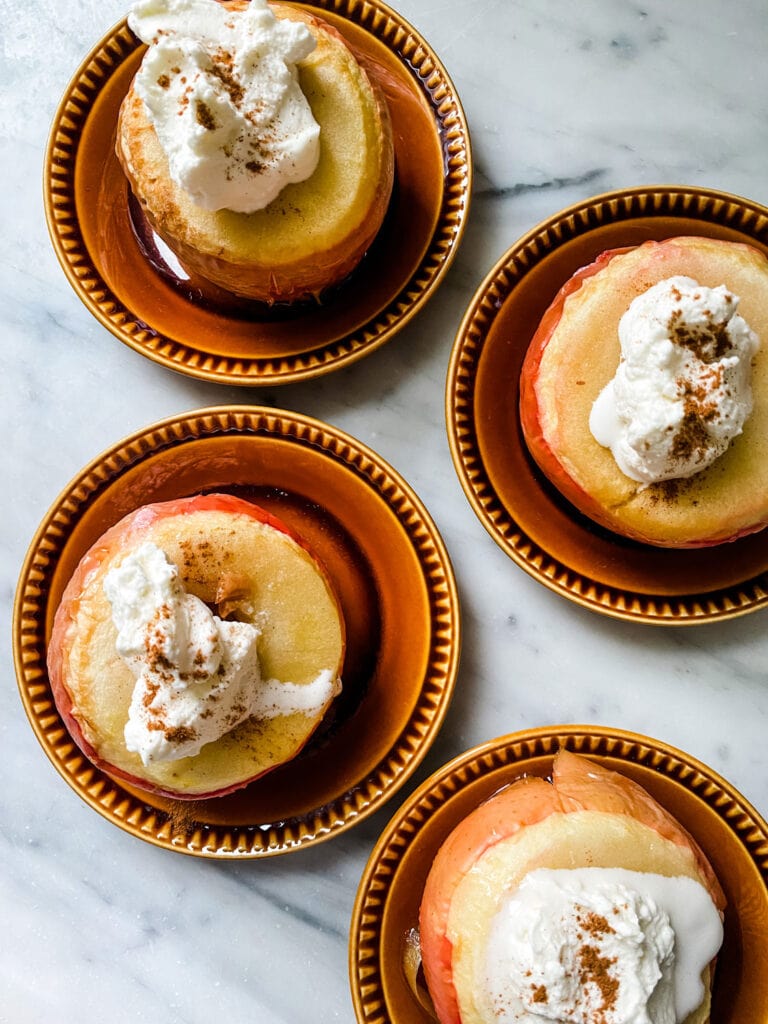 Make Baked apples for an Easy Fall Dessert
Cinnamon-baked apples are so easy to make, and your house will smell amazing! 
Thank you for reading: A Round-Up of All My Favorite Apple Recipes & Decor for Fall – You may also like:
Shop Most Lovely Things
Also, did you know we own a shop? It's called…surprise… Shop Most Lovely Things. I called it that because it is an extension of the blog and is filled with the most lovely things.
We are leaving for France in a few weeks to restock for the holidays! Make sure to follow us on Instagram for all the latest shop updates!