Make this easy arrangement for fall with all foraged botanicals. I'm joining a talented group of women, and we are all sharing beautiful fall flowers. But mine was free! Don't get me wrong, I love to visit the flower market or even Trader Joe's and pick up flowers to make an arrangement, but in the fall, foraging is just too good to ignore!
How Do I Even Know Where to Start Foraging for Flowers and Branches?
I hear this a lot…"I just don't live where there's a lot of stuff to forage." And I always think that's not possible. I have lived all over the United States and have foraged my way through every city!
Here's what I do:
Take Notes – I used to keep a little notebook, and now I keep notes on my phone. Every time I see a tree or a place with a lot of foraging, I note the date and location. I take a photo that I can then find by date on my phone. Sometimes, I'll see a large juniper tree that's in a wooded area. I know that come December, I'm going to want to go back and clip some, but without notes, I'll never remember where it was.
Favorite Spot – I'll often have a few favorite spots at the edge of a large parking lot, near water; that's where many foraged flowers and trees grow wild.
Go Coastal – We live near the beach, and some beautiful grasses and seed pods grow wild at the beach.
Tips on How to Forage
Take a Friend – I still like to forage with a friend or my husband rather than go alone. I feel braver with a friend. Let me warn you, you get a lot of strange looks when you are out there cutting what most people think are weeds.
Be Prepared with Supplies – Take large canvas bags or a tarp and heavy-duty clippers. Some of the branches can be quite thick. A pair of good clippers is essential.
Cut Twice as Much – Unless you don't mind a second trip, cut twice as much as you think you'll need for your arrangement.
Shake Shake – Give the branches a good shake before putting them on the tarp or into a bag (spiders, ants, and who knows what else might come home with you).
Wash and Air Dry – Once home, if you have the time and the right climate (meaning it's not the middle of winter in the northeast), lay everything out and misty it gently with the hose). Then let it air dry.
Take Inventory – Sort everything and decide what you will want to use. It's best to work outside if possible.
Don't Force It – Just because you brought it home, washed it, and let it dry in the sun, doesn't mean you have to use it! It's okay. Sometimes less is more…and sometimes more is more! That's what I L-O-V-E about foraging!
How Can I Make Sure that a Plant I'm Foraging is not poisonous?
You can use your iPhone to find out all kinds of information on plants! Here's how you do it!
Take a photo of the plant or tree.
Then tap the leaf icon and then the circle with the "i"
If it has a star by the "i" then it's possible to use Visual Look Up with results from Siri knowledge and the web.
Let's Make a Big Fall Foraged Arrangement
I took a trip to my favorite spot to forage. It's close to the Long Island Sound, and you can see the train going by in the distance. It's the perfect spot because there are many types of plants and bushes that grow wild, and no one cares what you do! So please note I am not foraging in areas that are manicured. These are places that no one pays attention to! Which is why it's perfect!
Cut flowers and branches in odd numbers
I like to cut either three, five, or seven branches, flowers, or grasses. Then, when I get home, I start adding to my vase once I have cleaned it and sorted it out. I start with three of something big and work my way around. I like to keep things in odd numbers.
You Might Like These Posts on Foraging too!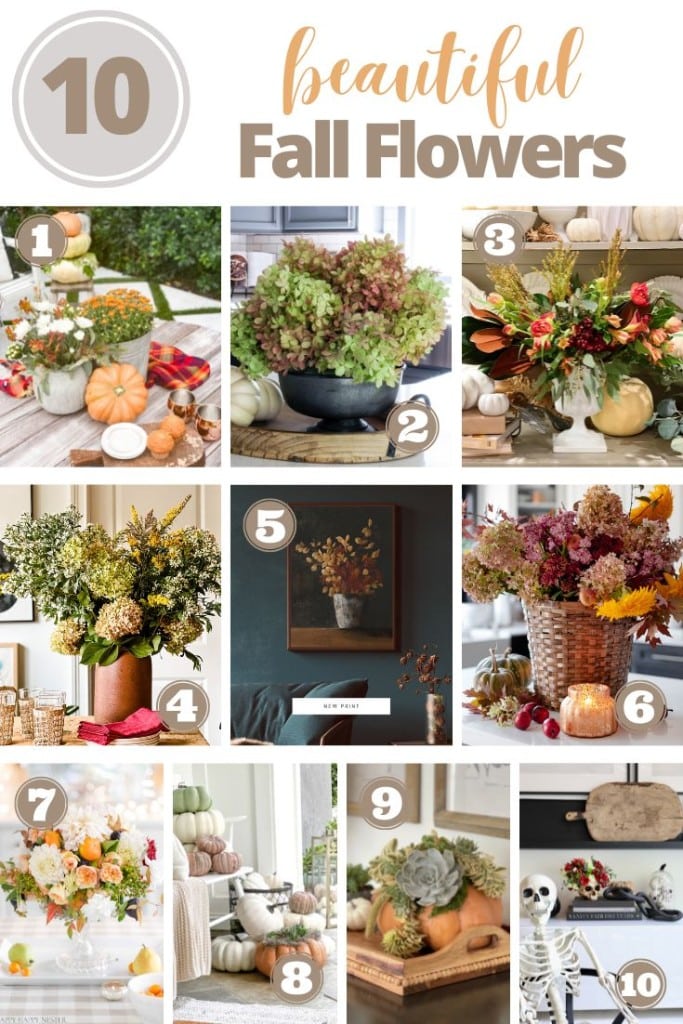 Blogger's Best Flower Arrangement
Shop the Post

Title:
Make This Easy Foraged Arrangement for Fall
Keywords:
Make This Easy Foraged Arrangement for Fall
Last Updated:
October 14, 2022