Field Trip
Update: We visited Plain Goods today, and the store is stocked with more of everything from vintage goods, art, clothing, and shoes, plus lots of beautiful home goods. I uploaded a little video at the bottom of the post.
My friend Diane and I went on a little field trip to a lovely shop our friend Karen had shared on Instagram. We knew we were going to love Plain Goods. It's a shop that takes you back in time to when life was a little simpler. It conjured up memories of reading books like Little House in the Big Woods when there was no such thing as fast fashion or cheap household items that lasted for only a short time. Plain Goods is like a general store of a bygone era. One could furnish an entire home with the most useful, beautiful items from Plain Goods. Everything from Sabre 5-piece flatware made in France, dishes from Japan, a pot and pan brush from Germany, a linen dishcloth, and woven trivets that would look as interesting hung on the wall or placed on a table with a pot. They also have textiles, art, and antiques.
Plain Goods has exquisite clothing and shoes for men, women, and children inspired by the colors and textures of the seasons.
Plain Goods renovated the historic Pavillion Hall to house their New Preston, Connecticut shop.
An all-white exterior
A Maidenhair fern at the cash wrap
Provisions & Kitchen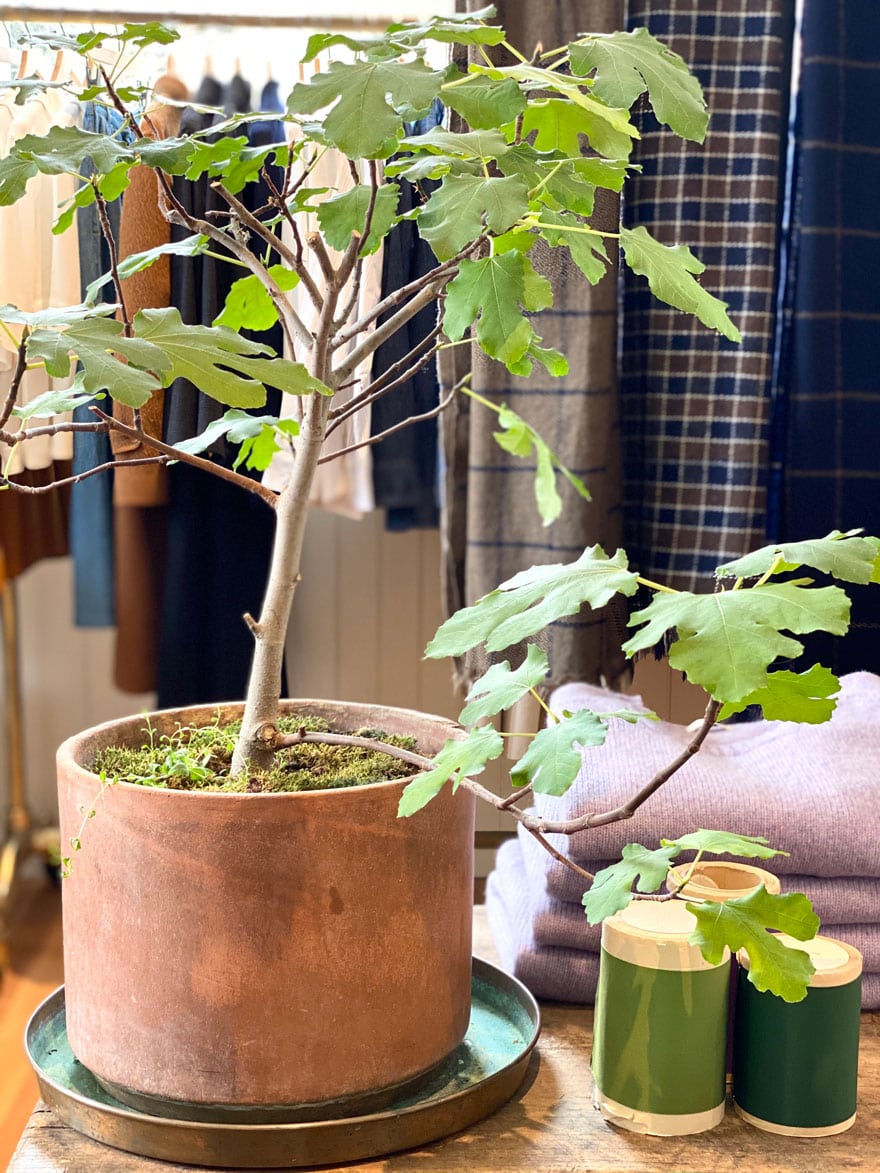 Quince Branches, art & beautiful textiles
Garden Roses on vintage glass & wood display cabinet
Women's flats & antique glassware
The Second Floor at Plain Goods
Art & plants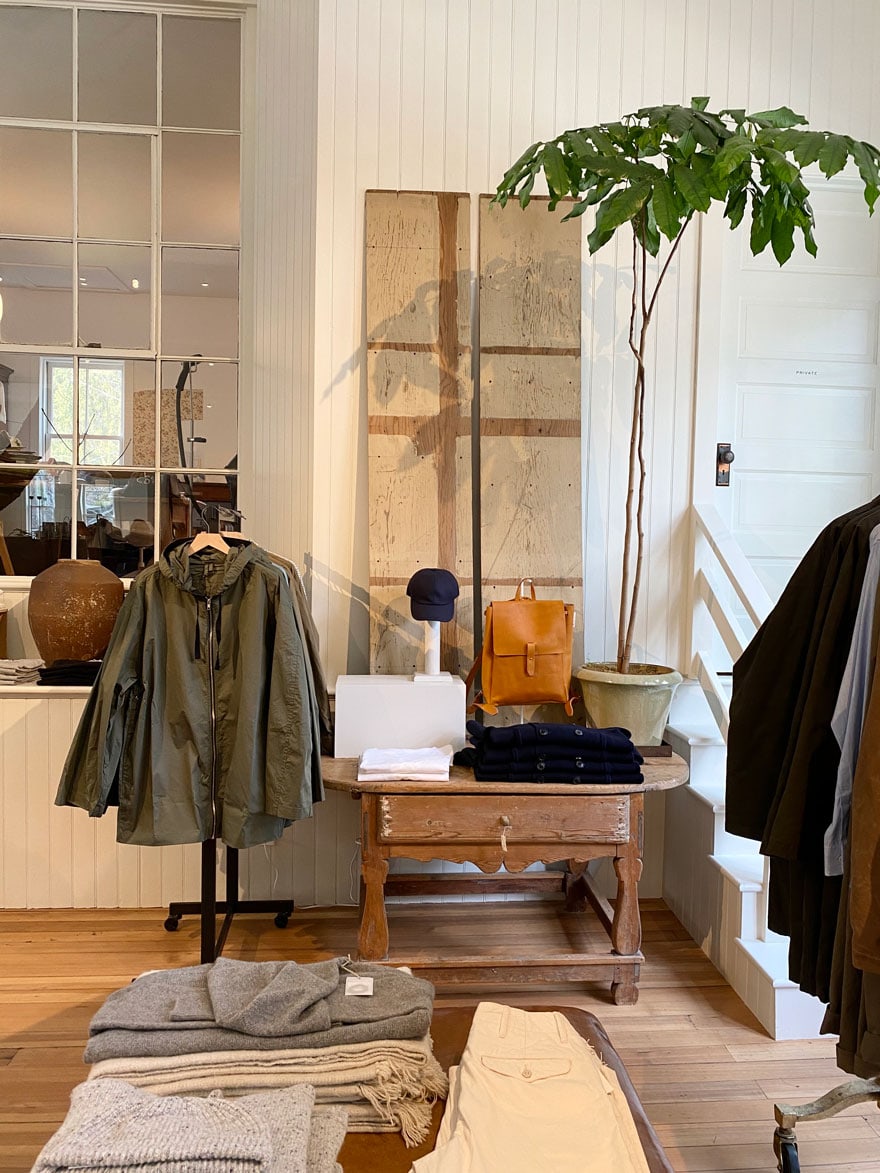 I was intrigued by the large-scale "art" on the vintage table. It seems to be thin plywood boards that had been taped and painted, creating an "accidental" piece of art. It caught my eye how simple and really it's all how you look at something. These boards leaning in a garage might look like trash, but placed on a white wall the perfect size between a door and a window with a tree just the right height…it becomes art.
Tote Bags on Shaker Hooks
This photo above sort of tells you all you need to know about this beautiful shop. Their simple logo on tobacco brown and ivory colored tote bags hanging on shaker pegs next to an antique drop leaf table with a one-of-a-kind basket. On the pristine white wall, a brass light switch with push-button controls. Pure perfection at Plain Goods in New Preston, Connecticut.
Plain Goods
17 East Shore Road
New Preston, CT