Today I'm sharing the serene guest bedroom of interior designer Diane Karmen. I've previously shared her home exterior and her beautiful kitchen . I make a habit of stopping by Diane's house and I always leave with a ton of inspiration.  Diane's guest bedroom is an example of her attention to even the smallest details and how those tiny things make a room shine.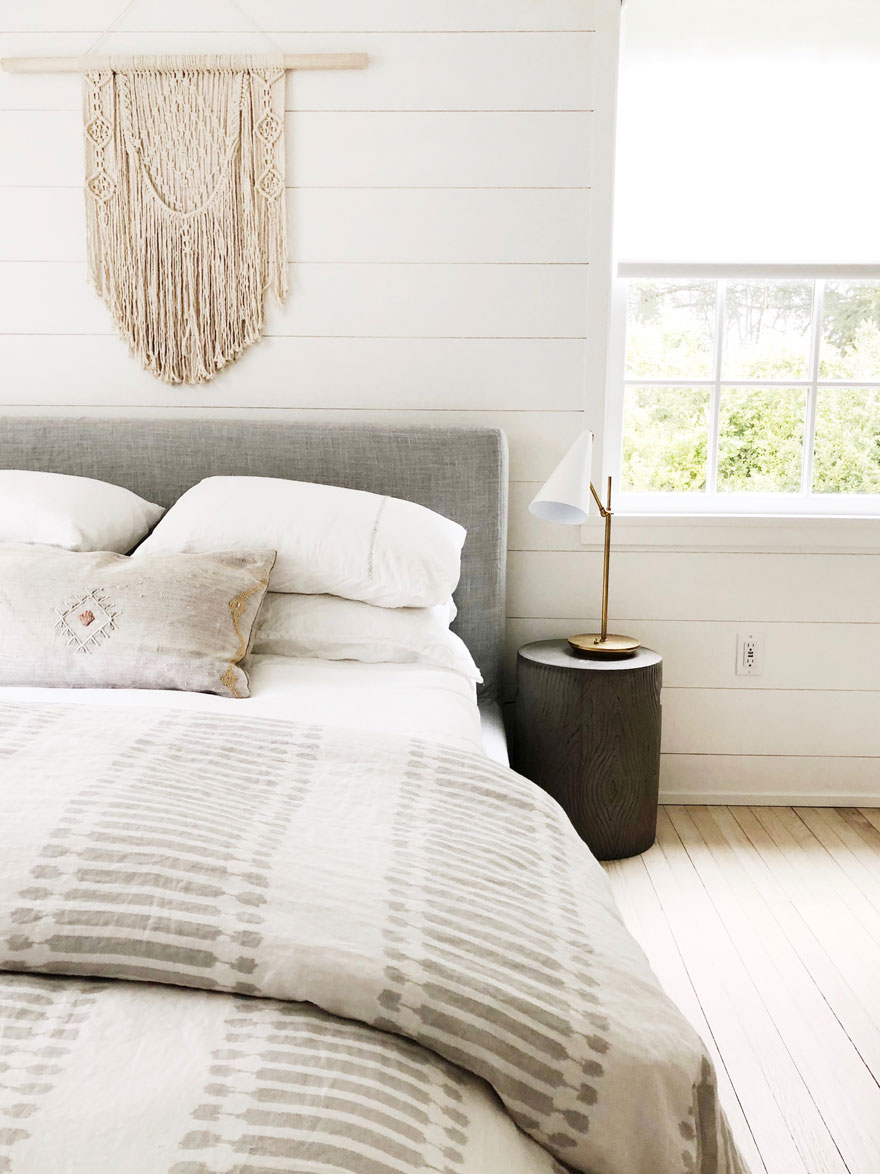 In the guest bathroom she used a modern wall mounted vanity and black honed granite for the counter that she had left over from when they renovated their kitchen.  They incorporated marble for the kitchen island and had pieces of granite so she reused them for the counter top and a small narrow ledge in the shower.  Not only does a long cut out make sense for storing shampoo bottles, it looks beautiful too.
After seeing Diane's bathroom, I'm adding this vanity to my Pinterest Board titled:  The Little House Inspired by Pinterest.  Love the mirror and sconce too!
Diane incorporated planked walls for a modern clean look.  Brooke from Nesting with Grace talks about AZEK trim for plank or shiplap walls in bathrooms.
Above the bed, Diane has a handmade macramé wall hanging by Boundlesslove Studio.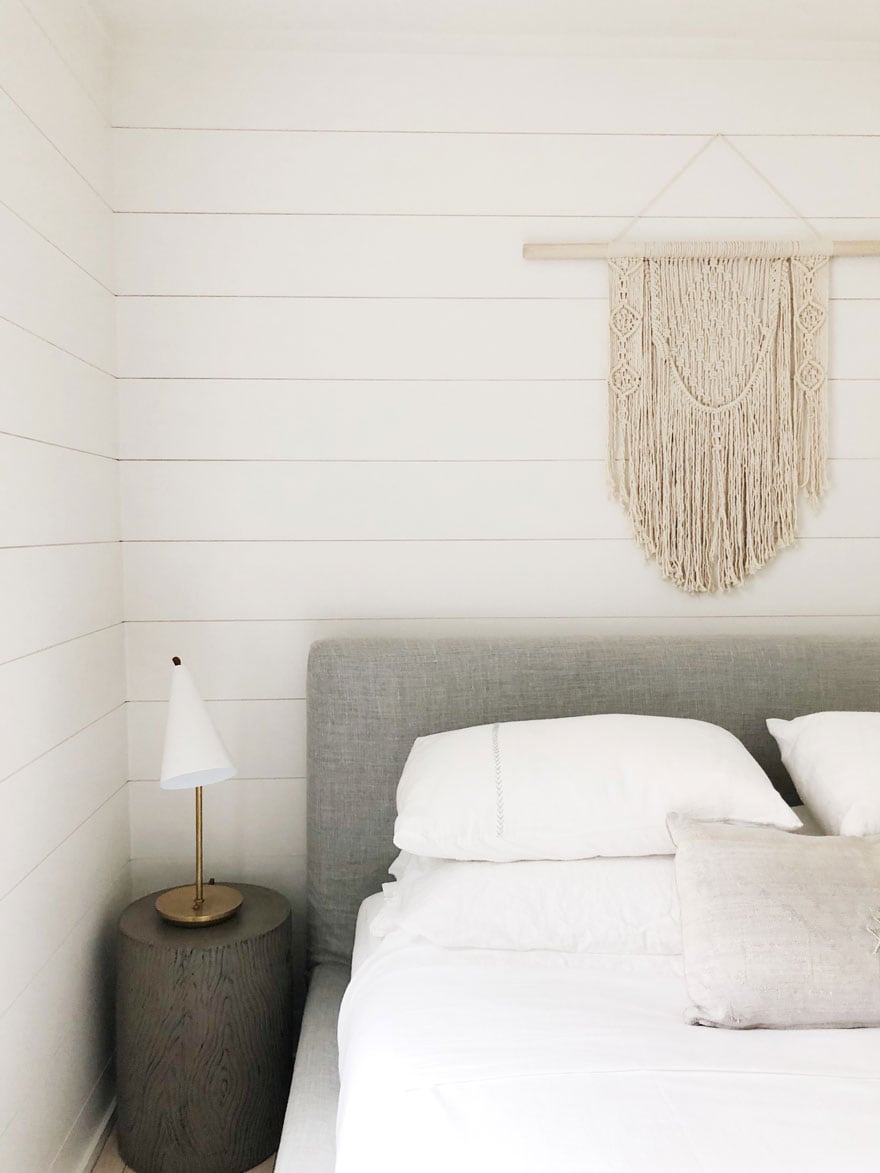 On top of her midcentury chest painted white with just the top of the drawers painted a light gray she has a little soapstone heart dish she found at Terrain in Westport.  This one is similar.
The upholstered linen bed has a mix of linens that includes a duvet cover from west elm and luxurious Libeco Belgian Linen shams with their signature arrow stitch.
Mcgee & CO have so many pillows that would look perfect on this bed.  I love this one.
Diane used Aerin Modern Table lamps.  These are similar from Rejuvenation.
I should have known Diane and I were meant to be friends when I realized we had chosen the exact same Emtek door knobs and white two-paneled doors.  Of all the door hardware to choose from, we both narrowed it down to the modern round knob in matte black.  I used them in our California house and even six years later I would use it again.  It's classic and timeless.  Diane used a photo of this for her website contact page!
You may also like these posts featuring the home of Diane Karmen: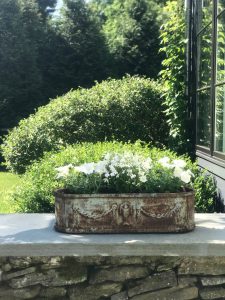 SaveSaveSaveSave
SaveSave
SaveSave
SaveSave
SaveSave
SaveSave
SaveSave
SaveSave
SaveSave
SaveSave
SaveSave