6 Bloggers Share their spring tables
Today I'm joining Mary Ann and Cindy and a few friends to share our spring brunch tables and menus. When we started talking about this particular Project Design, none of us knew we would be in the middle of a health crisis. My spring brunch would have been on Easter and the table would have been set for seven or eight, rather than our family of four. Everyone has shifted from their original brunch plans or will be sharing a party like the one Mary Ann had recently for her sweet mom celebrating her 90th birthday. So we hope that you find some inspiration for your spring table.
Spring Garden Flowers in re-purposed bottles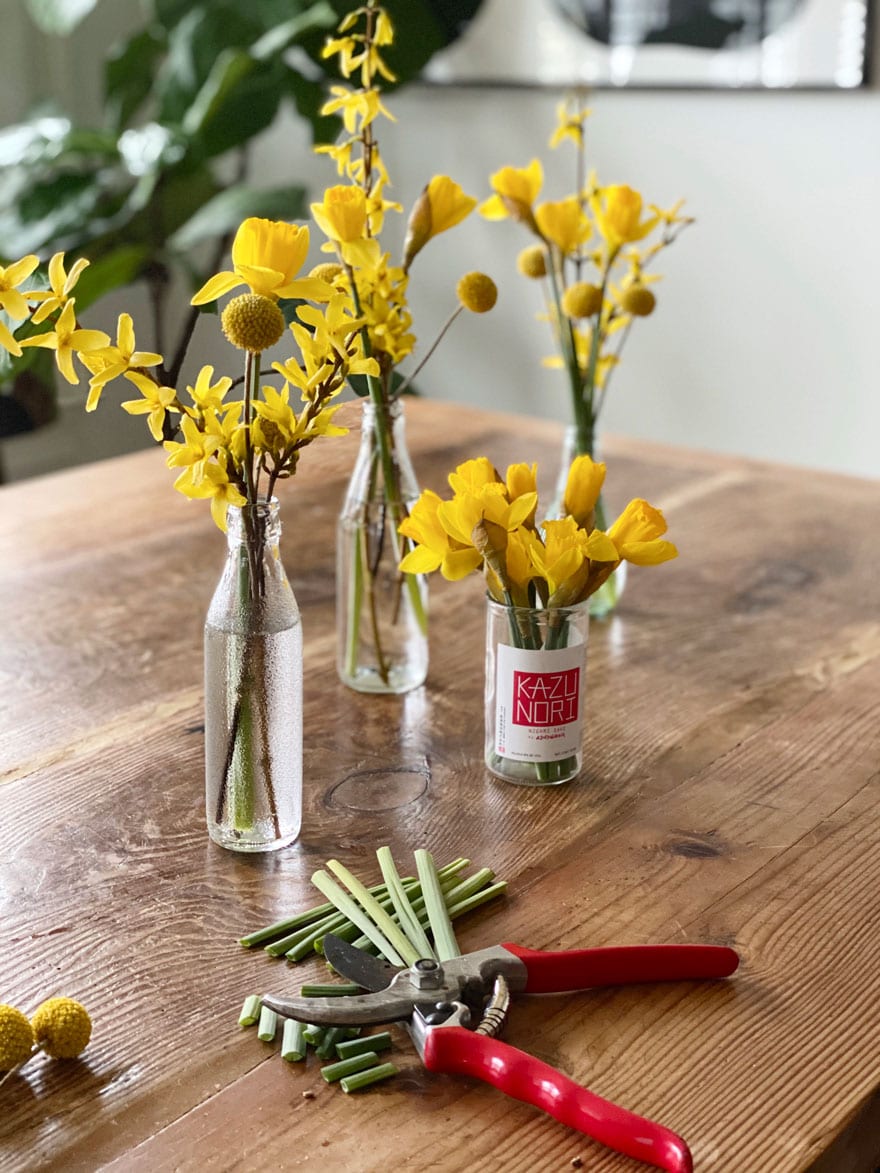 A Simple Brunch Table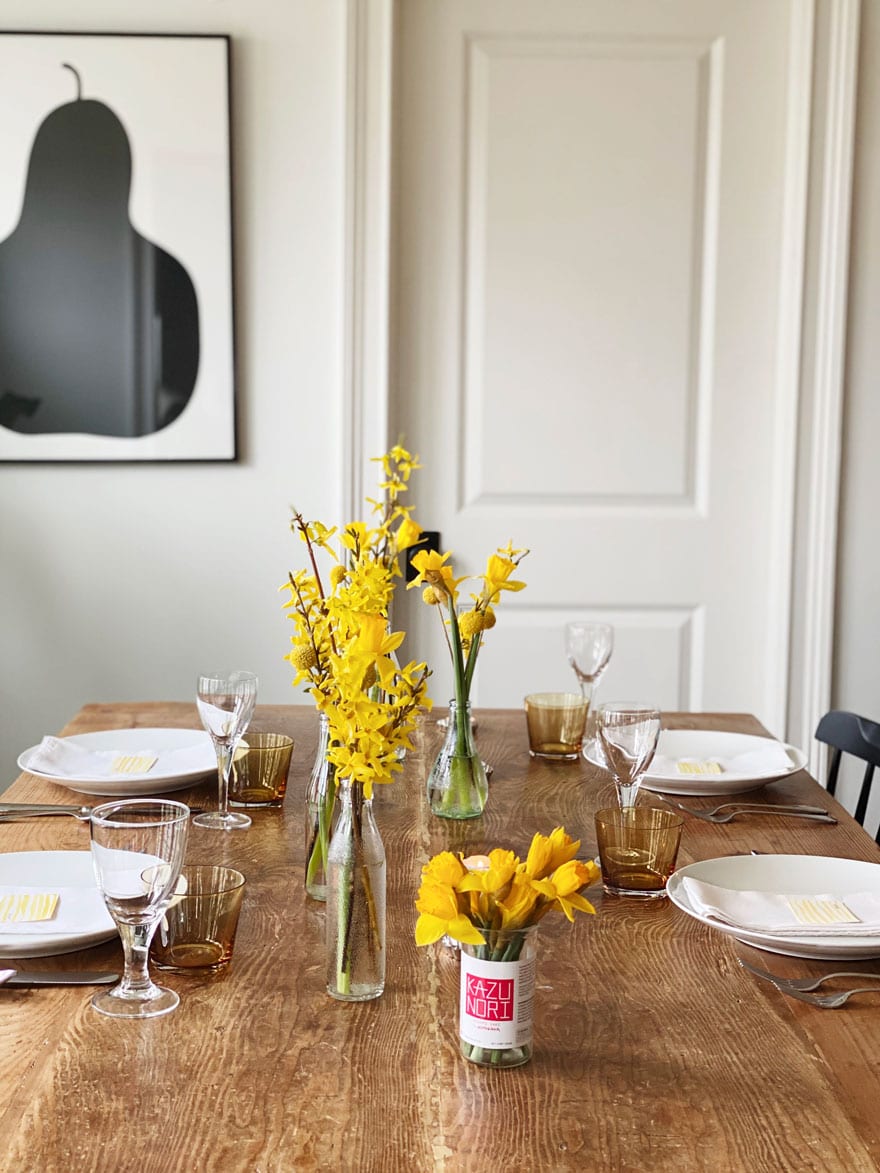 diy watercolor place cards
Even though it's just our family this year, I'll use place cards and foraged flowers, branches or whatever I can find to create a simple, but beautiful table. It's times like this that remind us, there's beauty all around and we just need to look for it. Forsythia and daffodils are the first things to bloom and while I typically don't bring the blooms or branches into the house…it seemed appropriate this year to really embrace what we have right out our door.
foraged flowers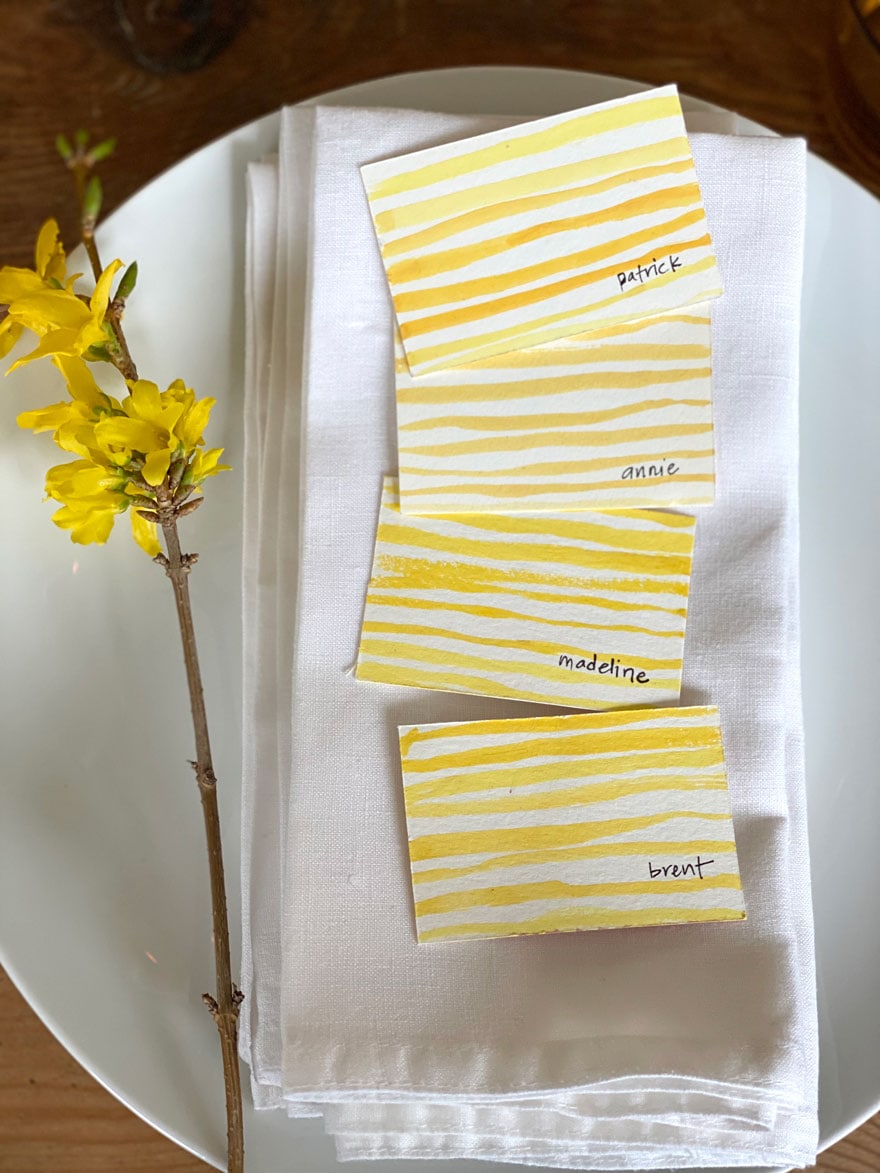 Nasi Goreng
My husband made nasi goreng. It took him a couple of tries to get the recipe just right, but when he did…it instantly transported us back to our favorite dish at one of our favorite restaurants in France, The Beach House. I wrote about it in this post.
Print
Reader Interactions