Valentine's Day is right around the corner, so I have delicious, easy-to-make pink strawberry lava cakes with homemade strawberry curd. I'm joining 11 others to share Valentine's dessert ideas, and links at the bottom to all the posts!
These are very similar to the lemon lava cakes we made last year using jarred lemon curd, but since strawberry curd is not easy to find, we made it!
Use the same recipe for the lemon lava cakes, but add your homemade strawberry curd rather than the store-bought lemon. We added a teaspoon of strawberry jam in the center once they were out of the oven.
I don't know why I always buy lemon curd when it's not hard to make. I always buy the Bonne Maman brand, so I think it's maybe my way of getting another one of my favorite jars! I adore the little jars so much that I draw them on note cards and gift wrap!
Martha Stewart has a recipe for Easy Lemon Curd that I think I'll try next time! For all my friends with lemons…I am officially jealous that you can pluck a few lemons from your tree and have lemon curd in about 5 minutes! And the great thing is that it will last up to two weeks in the refrigerator!
What Makes These Lava Cakes?
These are a little bit like the popular chocolate lava cakes that are way more complicated. The cakes are baked in 4 5-ounce ramekins for only 12-13 minutes. So the center is still a little runny, which is "the lava."
How do you know when the cakes are done?
Since you can't insert a cake tester or a toothpick to test for doneness, looking for it to come out clean, you must rely on the edges starting to brown. Your cakes are done when the edges turn brown and pull slightly away. And by done, I mean not overcooked. You want the center of your cake not fully cooked.
Ingredients to make homemade strawberry curd
frozen strawberries
sugar
eggs
lemon juice
salt
butter
Print
Homemade Strawberry Curd
This recipe makes exactly the amount you need for six cakes! 
1/2

pound frozen strawberries, chopped

1/4 cup

sugar

1

whole large egg

2

large egg yolks

1 1/2 tablespoons

fresh lemon juice
pinch of salt

2 1/2 tablespoons

butter, diced and at room temperature
Instructions
In a medium saucepan, combine the strawberries, sugar, and lemon juice.
Bring to a boil, then reduce to medium heat. Cook the berries occasionally and stir until reduced to about 3/4 to one cup, about 10 minutes.
Transfer to a bowl and use an immersion blender to blend until smooth. Let cool to room temperature.
Then whisk in the egg and egg yolk, and salt.
Return to the saucepan and cook over medium heat, whisking continuously until it thickens. It takes about 5 minutes. 
Remove from the heat and add the butter, whisking until combined. 
Cover with plastic wrap, pressing against the surface of the curd. This will prevent skin from forming as the curd cools. 
The curd thickens more as it cools.
Store in the refrigerator. 
What Makes These Cakes Perfect for Valentine's Day?
Their size and pink color (thanks to red food coloring) make this a perfect Valentine's dessert. They are easy to make. The only thing that takes a little extra time is the homemade strawberry curd. To save time, you could use jarred lemon curd. But the strawberry curd is quite delicious!
Add a little strawberry jam in the center of each cake
The center is perfect for extra strawberry, lemon curd, or jam. I added strawberry jam for the color, which was delicious! Dust with a little powdered sugar, and then add a little jam and serve while still warm. They can be warmed slightly if made ahead of time.
Eleven More Valentine's Day Dessert Ideas!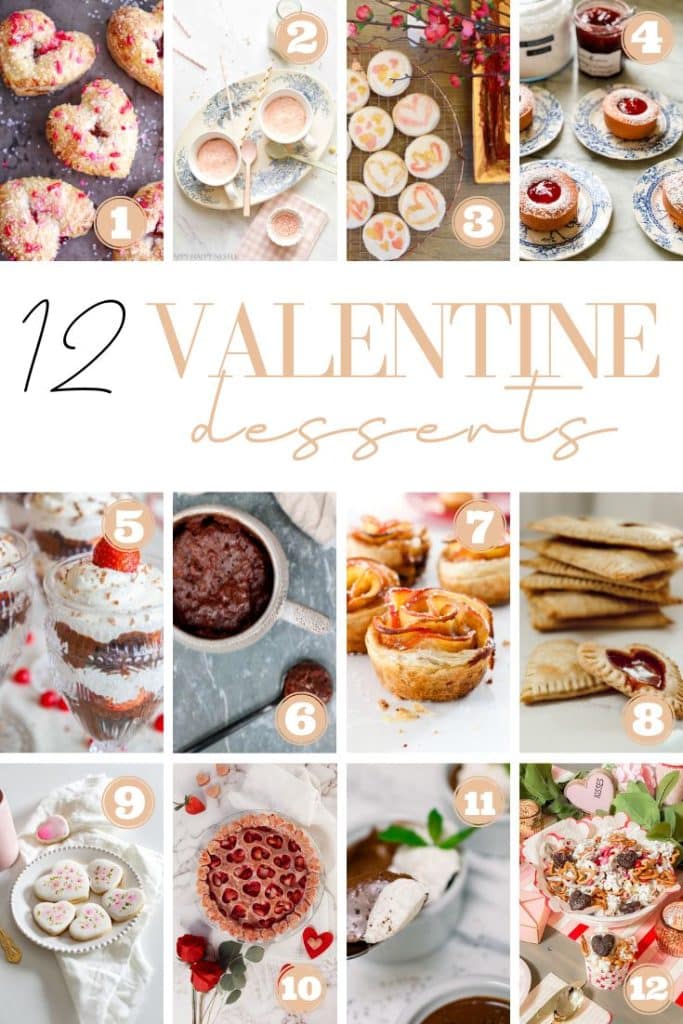 Blogger's Best Valentine's Day Dessert
Title:
Strawberry Lava Cakes with Homemade Curd
Keywords:
Strawberry Lava Cakes with Homemade Curd
Last Updated:
February 9, 2023