I really don't think I'm going overboard when I say that Roman and Williams Guild NY in SoHo is perhaps the prettiest home store, flower shop, and cafe in all of New York City.  They opened their doors just before Christmas and I started seeing the most amazing photos of the space on my instagram feed.  I kept tagging and sending direct messages to Madeline saying "let's go" so last week we did and yes, it's even more amazing than I expected.  Everything sourced is beyond gorgeous and of course there's a price tag that goes along with it.  As I wandered through with my iPhone (camera) in one hand and holding a $130 saucer in another… Madeline kept saying, "Mooooooom, be careful!" Funny how things change.  Seems like yesterday I was telling her to be careful, not that I ever really needed to!
The Beautiful Bar Area
Blooming Quince Branches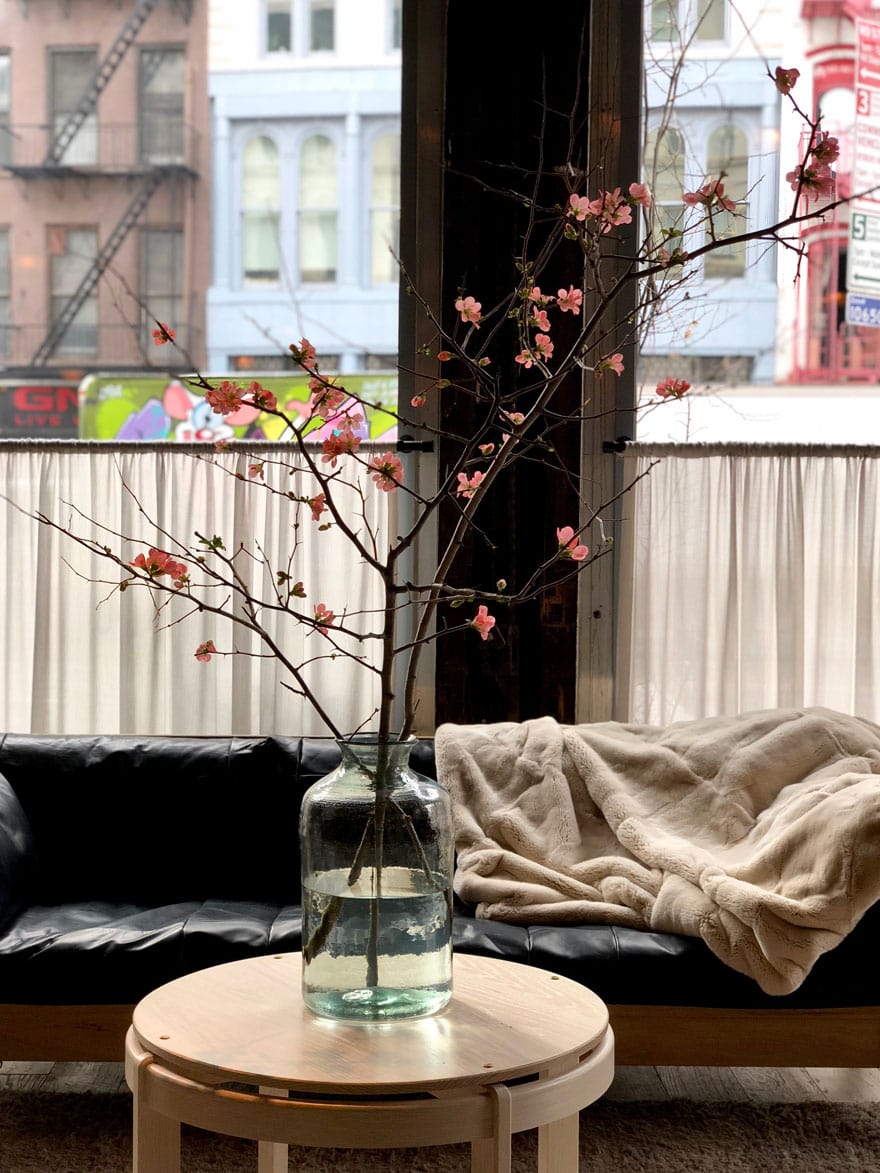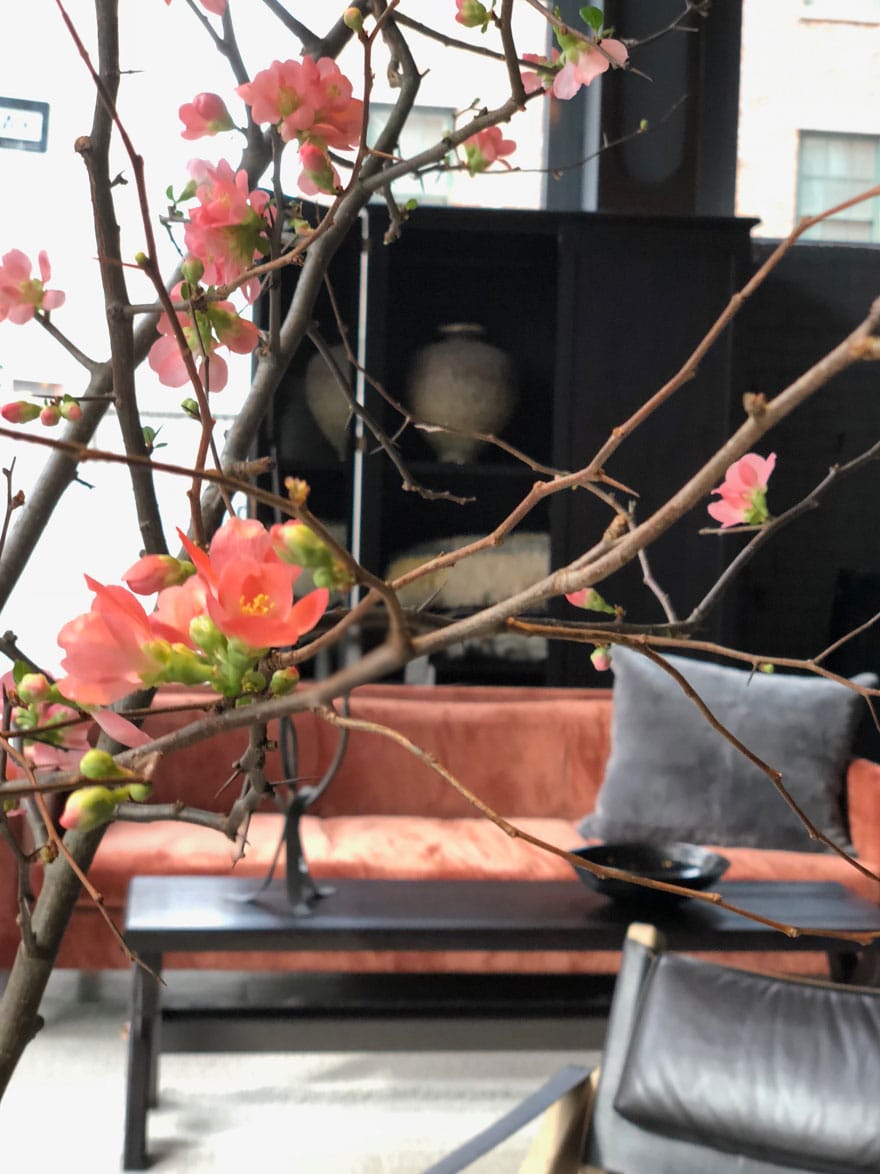 The store is set up like a beautiful loft space and I can't help but think about how the only colorful thing in the entire room was a gorgeous velvet sofa in a color best described as blossom pink. That choice was no accident.  The quince branches in bloom are the exact same color as the velvet sofa and it's quite lovely.
The founders are Robin Standefer and Stephen Alesch. The name, Roman and Williams comes from their grandfathers. They have designed some of the most beautiful restaurants, shops, and hotels around the world along with movie sets.  I saw the resemblance of Le Coucou and the beautiful Ace Hotel instantly.  Their latest endeavor, The RW Guild is a place of incredible design, French food, coffee, cocktails and flowers.
La Mercerie Cafe at The Guild
Coffee, hot chocolate and cookies at La Mercerie Cafe at the Guild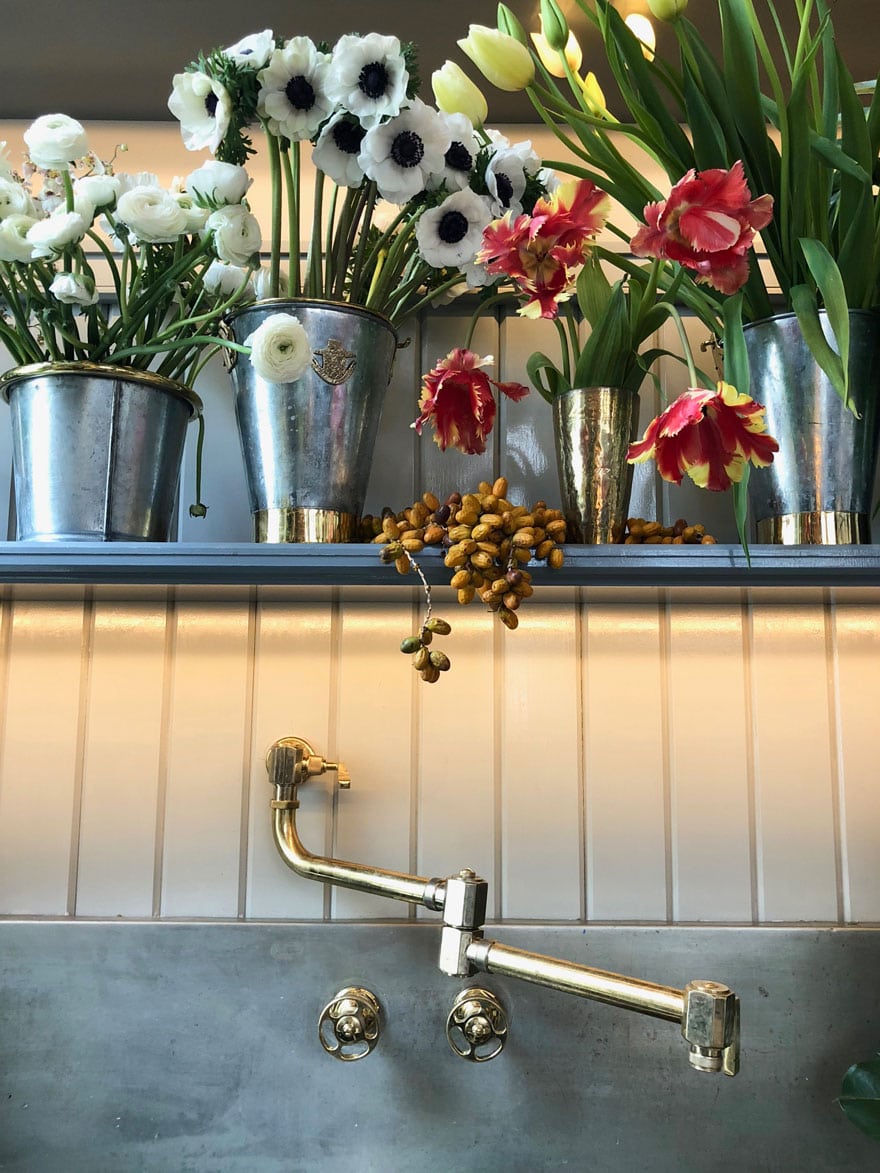 If you're in New York, this place is a must see for a coffee, cocktail, bouquet of flowers, or even just a little inspiration.  Okay, a lot of inspiration.  
Roman and Williams Guild NY
53 Howard Street
New York, NY