How to make the most of two days in Paris
On our trip to France this summer, we spent the majority of the time at the beach in Biarritz and St. Jean-de-Luz, but we couldn't leave without taking a quick trip to Paris. Sure, it's a big city, but it's totally doable to spend just a couple days in Paris if you have a plan. You can read more about the first part of our surf trip here.
Here is how we spent our two days in Paris, which, of course, included many stops at outdoor cafes for drinks and snacks.
Sidewalk Cafés
There are so many beautiful parks and gardens in Paris, but the Palais-Royal is a charming oasis in the middle of the city worth checking out. It's located in the 1st arrondissement, right near the Louvre and the Tuileries. If you're spending the day museum hopping, this peaceful space is a great place to regroup and relax.
Palais-Royal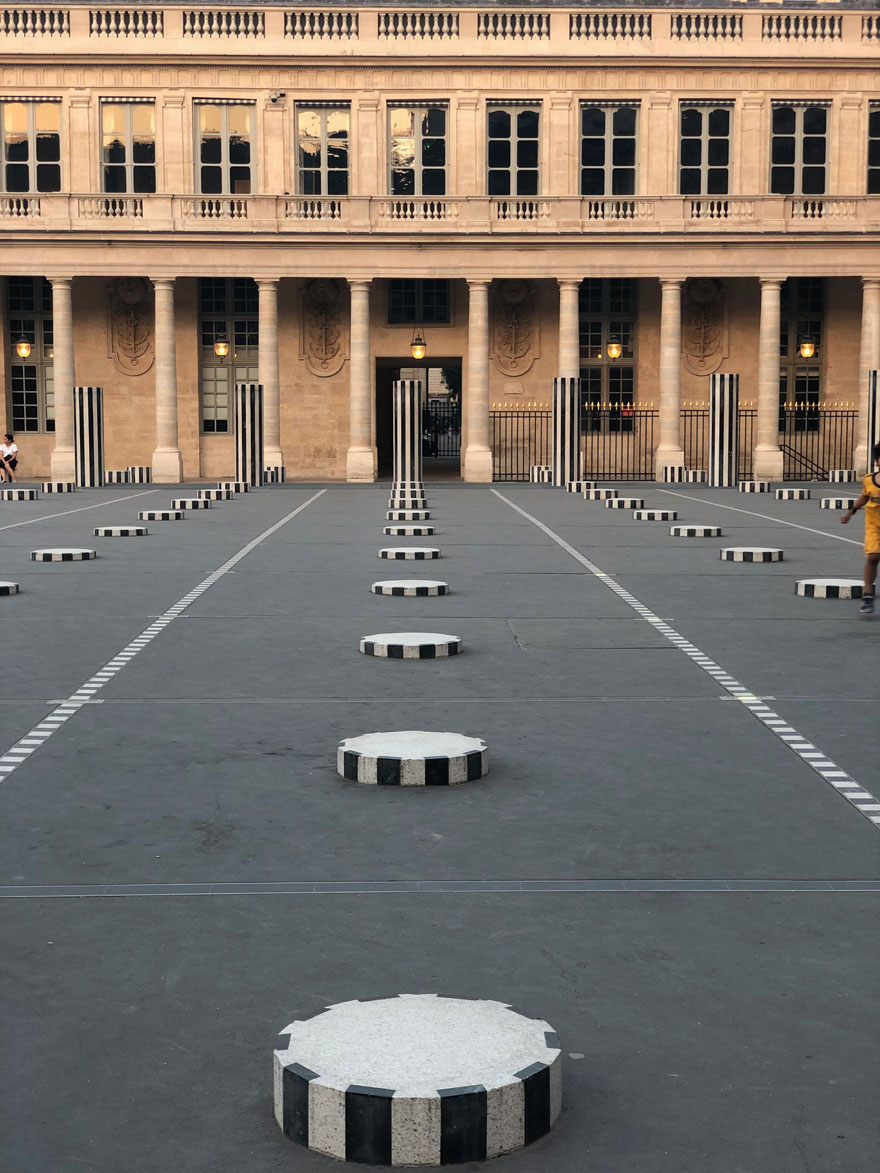 The Tuileries
The Tuileries are also not to be missed. We love walking through this garden/park to get from place to place if we have the chance because it's just so scenic and classically Parisian.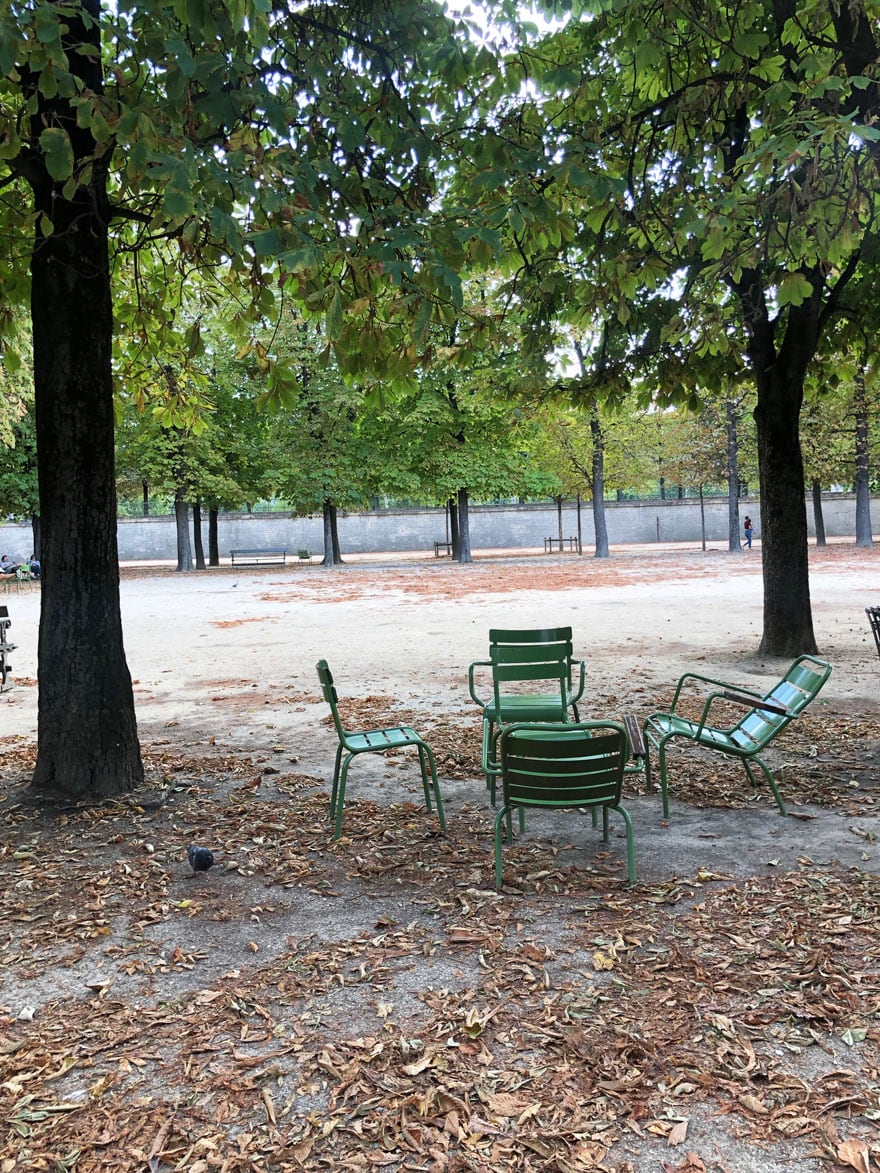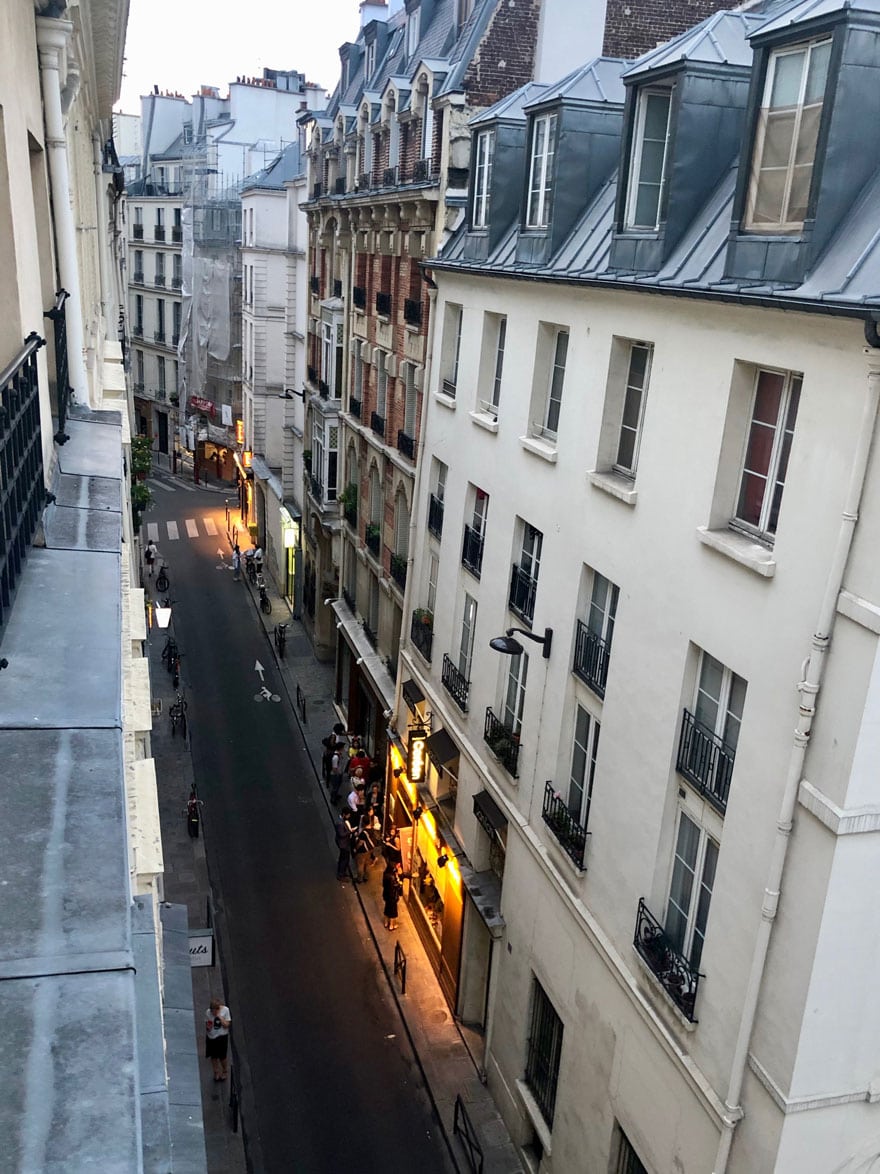 On our most recent trip, we stayed at Hotel Therese. It's also located in the 1st arrondissement, which is a very convenient location to stay, since plenty of points of interest are within walking distance and you're also pretty centrally located to the metro.
We felt like we were staying in our very own Parisian apartment, since the hotel is located in a gorgeous old building in the middle of a quiet block.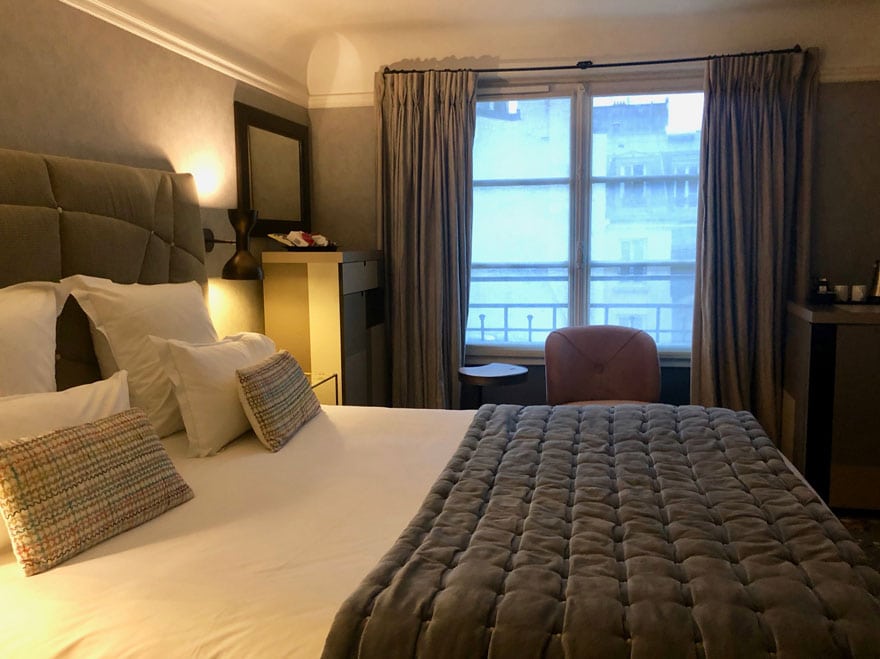 As much as we love French food, we were so hungry one afternoon after a day of running around the city that we decided to try a Korean restaurant near our hotel for a late lunch. The restaurant, On The Bab, seemed to be quite popular, and we loved our rice bowls.
On the bab
One of the best things you can do in Paris is find a cafe to enjoy some delicious coffee and pastries. Hotel Therese is located just around the corner from Télescope, which quickly became our favorite coffee shop.
Télescope
At Télescope, we enjoyed some rustic French bread with butter and jam, as well as a piece of lemon cake. We had several cappuccinos, too, of course.
The cafe's owner, Nicolas Clerc, is so friendly and he kindly gave us some recommendations of restaurants and bars to try. Since our trip was so brief, we didn't get the chance to try any of these spots, but they are all definitely on the top of our list for the next time we're in Paris. 
In the same area, we stopped by the Bibliothèque Nationale de France – Site Richelieu-Louvois, and we'll admit, it was mainly just to take a photo. We couldn't go into the main floor of the library, but there is an area where you can stand to take a look around, and yes, take Instagram photos.
bibliothèque Nationale de France – Site Richelieu-Louvois
If you've ever seen the film Something's Gotta Give, you might remember that Diane Keaton's character mentions that Le Grand Colbert has the best roast chicken. And let us tell you, it's true. Le Grand Colbert is the quintessential French bistro. It's upscale but not stuffy, a bit pricey but not outrageous, and the food is superb.
Le Grand Colbert
Finally, one of the highlights of this whole trip was visiting Linda V. Wright's shop, Crimson. The beautiful shop is filled with luxurious cashmere sweaters and scarves.  I have followed Linda on instagram for quite a while and my Pinterest board, Street Style is filled with photos of Linda wearing what she typically wears to the shop. She says the photos are taken right outside her shop by one of her associates. She talked about how her clothing is made and where the cashmere is sourced.
Linda V. Wright – Crimson
You may also be interested in these posts on Paris: