A surprising number of you have direct messaged me asking how to use Art Mode on the Samsung Frame TV. So I decided to write a quick step-by-step guide to use art mode on your Samsung Frame TV and share it as a Sunday Favorite! I join Cindy and Mary Ann every Sunday to share our week's favorite finds.
Getting Started…a Few Important Things to Know
What is the age of your Samsung Frame TV?
Before you get started, it's helpful to know a few things. If you have a 2017 model or older, you'll need to use the Samsung Smart View app. Samsung no longer supports it, but it still works, and you can use it. For 2018 models forward, you'll need to download the Samsung Smart Things app. But regardless of which app you're using, the process is the same – at least according to the Samsung customer service person I spoke with. And what's great about Samsung is if you run into any problems, you can get customer service on the phone without a significant wait time or hold. The number is 1-800-SAMSUNG. I hate to admit it, but I've utilized the service multiple times.
Since we were early adopters of the Frame TV, our model is 2017, so I'll describe how to do it in the Smart View app.
You will need to size your photo correctly.
The first step is to size your photo correctly (3840 X 2160). This is critical as you won't be able to go full screen unless you have the correct size. I use Photoshop or Canva to size my photos, but you can also use several free apps (try VistaCreate). Once I've sized the photo, I Airdrop it to my phone, which places it in my camera roll.
Make sure your TV and phone are on and connected to the same wi-fi network.
With your Frame TV controls, click the home button and scroll over (usually along the bottom of the screen) and select Art Mode.
Now log into the Smart View App on your phone.
At the top of the screen (just underneath Art Mode), click on My Collection. This should take you to the photos you have already downloaded on the TV. If you haven't downloaded any photos, click on Camera Roll, which will bring up all the photos in your library on your phone.
Click on the photo you want to use and have it sized properly.
Here, you can click preview.
Next, using your TV controls, click the home button, and at the bottom of the TV, scroll over to the Art Mode menu and click on it.
You should now see your camera roll. Click on the photo you'd like to use.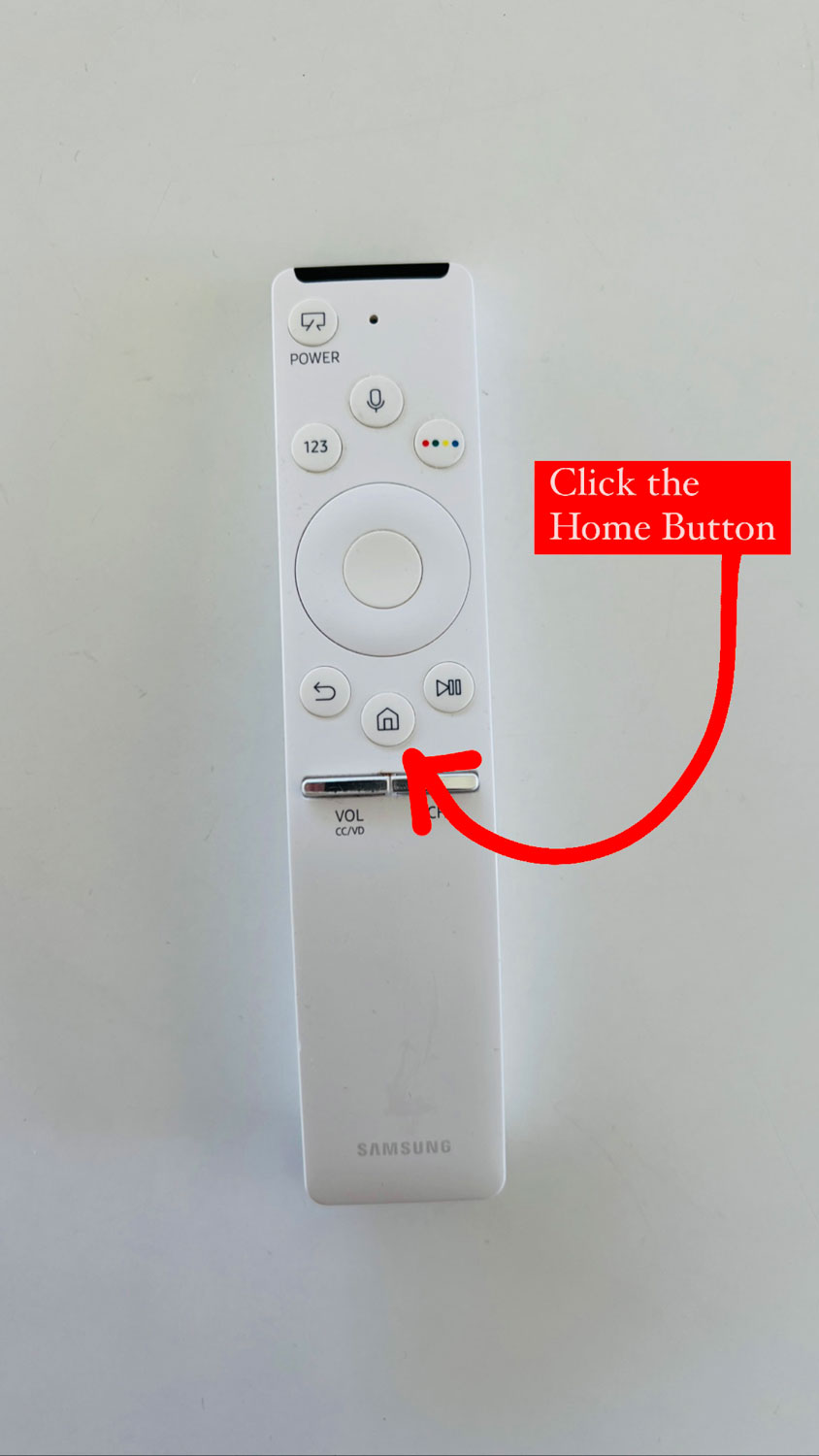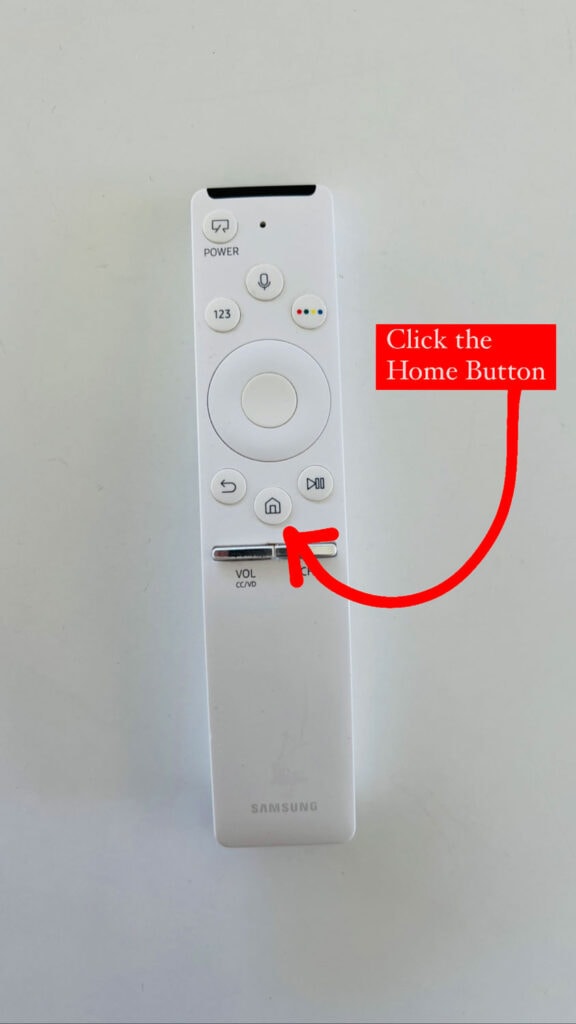 Now we will move from the app to the TV screen.
Above the photo, you'll see Options. Click Options, and you can choose no Matte (full screen and the one I prefer), Modern Matte, or Shadowbox Matte. If you're going to use a Matte, you can also select the color of your Matte.
When done, click on the photo, and it should now appear on your TV – either full screen with no Matte or with the Matte you selected.
Build Your Library of Photos to Use as Art
Consider the slideshow option.
Over time, you can build your library of photos you want to use depending on the season, time of year, or special occasion. You can also use the slideshow option, which will intermittently rotate through the photos you have selected for that particular slideshow. I don't use the slideshow function, but it's there if you'd like to use it.
Take a photo of the art that you want to use.
An explanation of how the charcoal hearts came to be "art" for our Frame TV.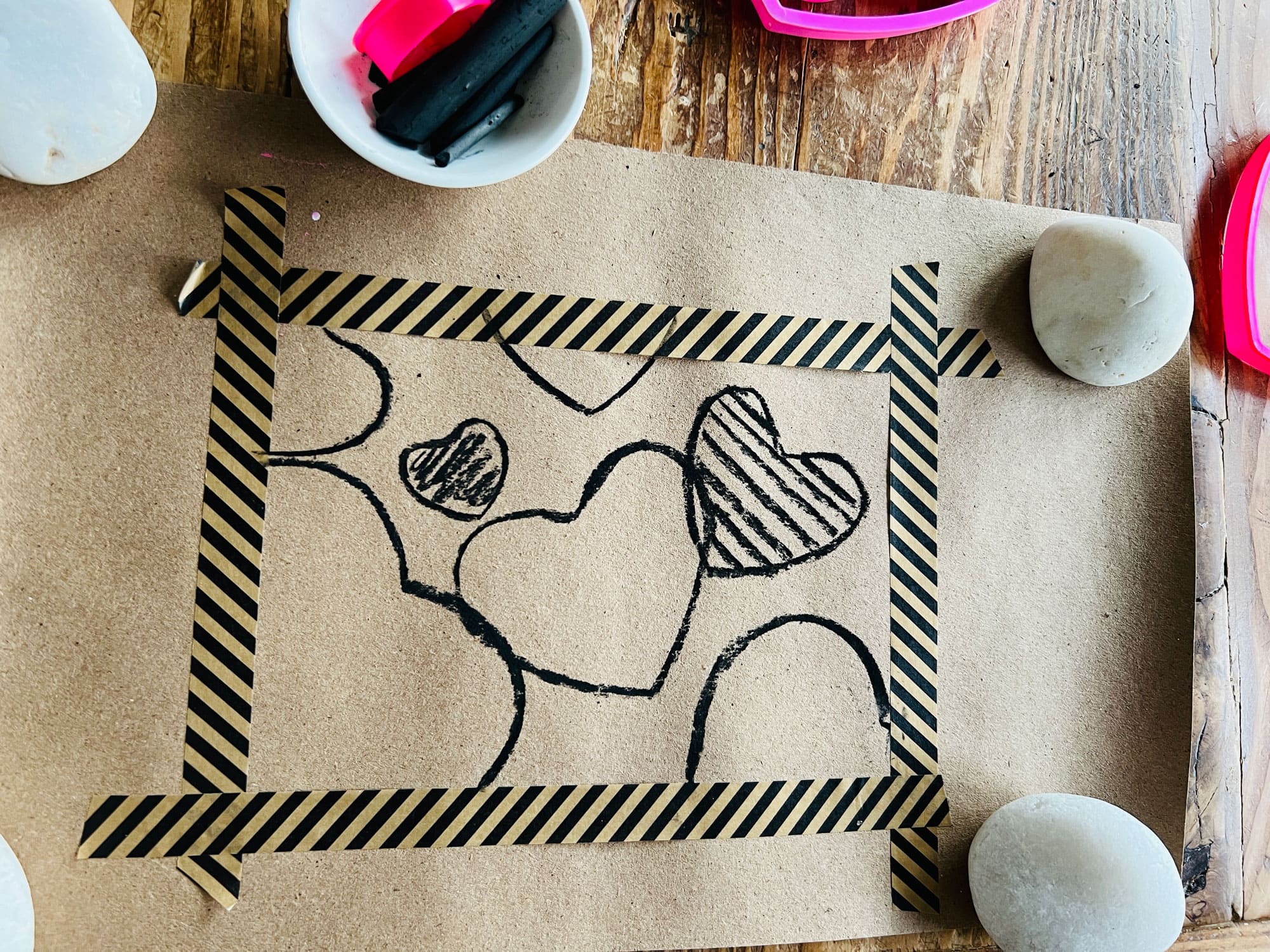 For this example, I used charcoal to create a simple heart design I created on kraft paper. I created the "art" in a 5 x 7 size and then took a photo of the charcoal hearts.
You could take a photo of a painting or anything that becomes your art. Then you'll take the photo and size it to the correct dimensions explained above.
We use a photo of our children taken years ago as our "art" during the holidays. You can see that in this post. It was featured in the December 2022 issue of Better Homes & Gardens!
One more detail; the frame for the Samsung Frame TV must be purchased separately
It seems odd that the Frame TV frame must be purchased separately, but that is the case. There are several options, and it takes seconds to attach to the TV once installed.
We hope this helps! Let's talk about a few more favorites I think you'll love!
Pin for Later
Step-by-Step Guide to Art Mode on Samsung Frame TV
Because as seasons change, it's easy to upload a new photo or any art that you want! After using the homemade art for Valentine's Day, I wanted an update, so I used a photo of my favorite flower from the NYC flower market. The black and white anemones are perfect!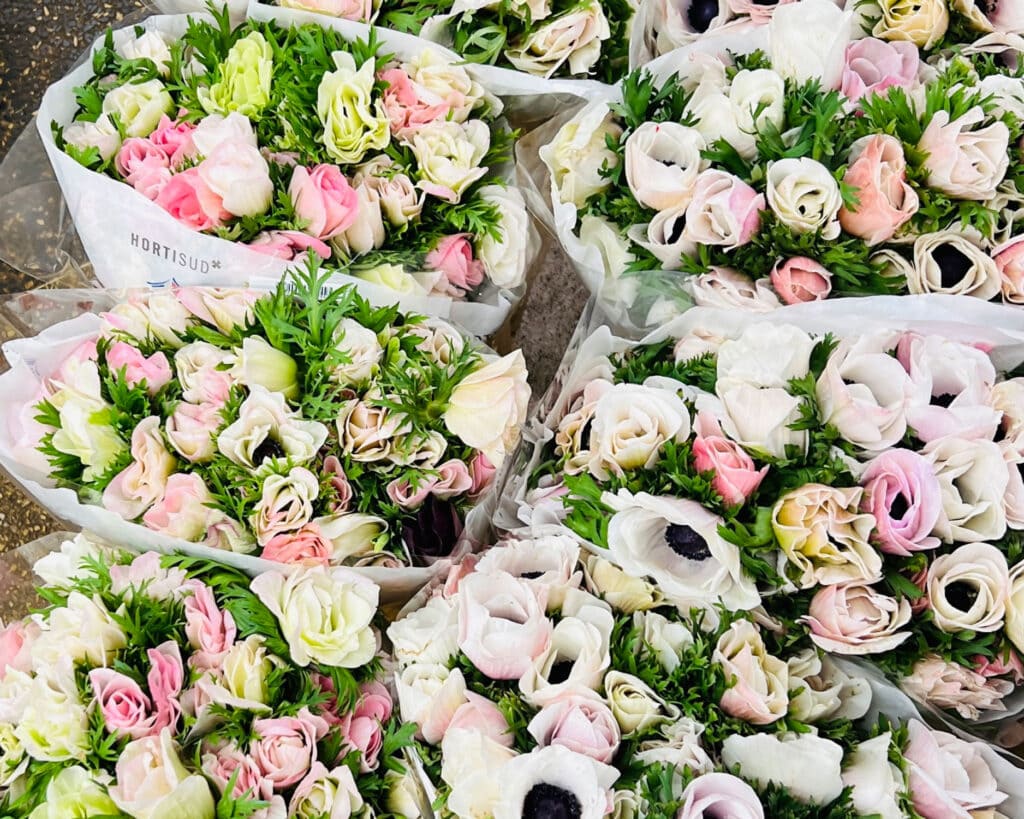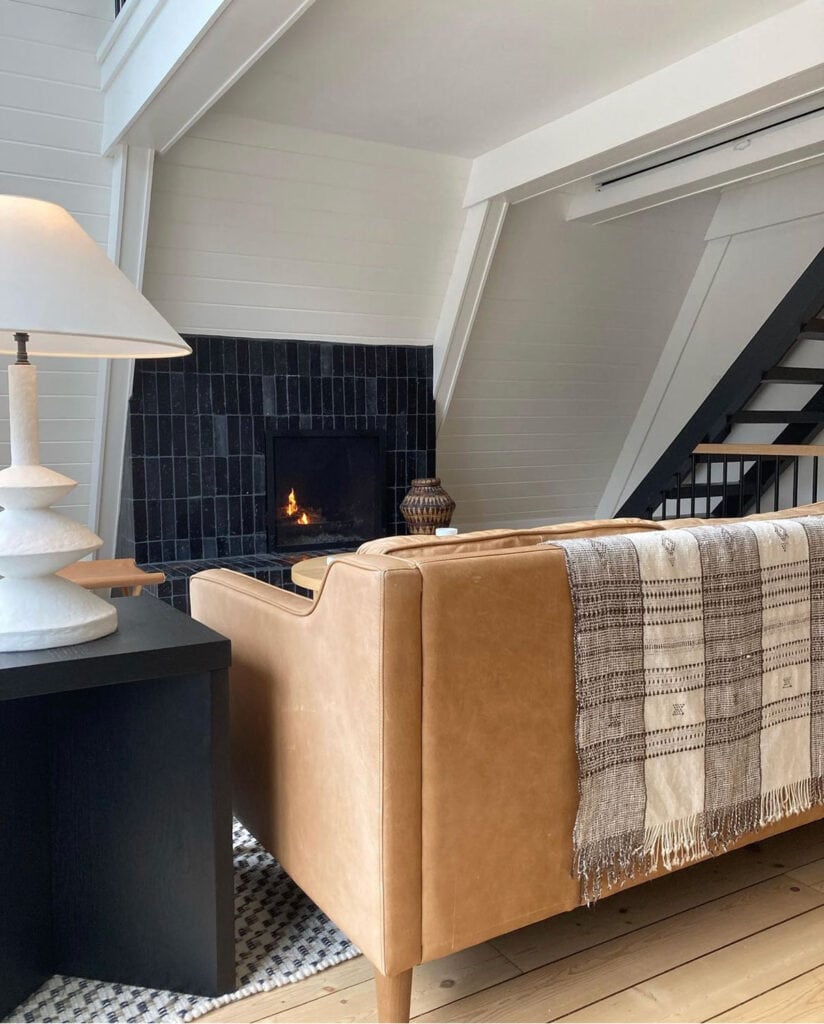 My friend Caitlin, whom I shared here, here, and here, has been renovating an a-frame cabin in the Catskills, and it's stunning. Caitlin's beach house in Connecticut is light, bright, and white, and she did the opposite at her home in the mountains, and it's perfect! Make sure to follow her on Instagram @thepicketfenceprojects for the latest updates and @insiemegoods – a project with her mom!
This Cookbook from Half Baked Harvest
I can't believe it has been out for almost a year. There are so many cozy recipes in Tieghan's latest cookbook, perfect for this cold weather we've been having!
I have all my favorite books in my Amazon Shop!
New Candles in the shop!
We just added candles in the shop! They are hand-dipped the Scandinavian way in Maine! You can check them out under the EVERYDAY tab at SHOP MOST LOVELY THINGS. Make sure to follow @shopmostlovelythings for updates! And remember, every item purchased will be wrapped up like a gift, it's one of the little things I love doing as a small business owner. You can see more in this post. (I use all sustainable gift wrap).
Let's check out what Mary Ann and Cindy found this week!
Title:
Step-by-Step Guide to Art Mode on Samsung Frame TV
Keywords:
Step-by-Step Guide to Art Mode on Samsung Frame TV
Last Updated:
March 5, 2023