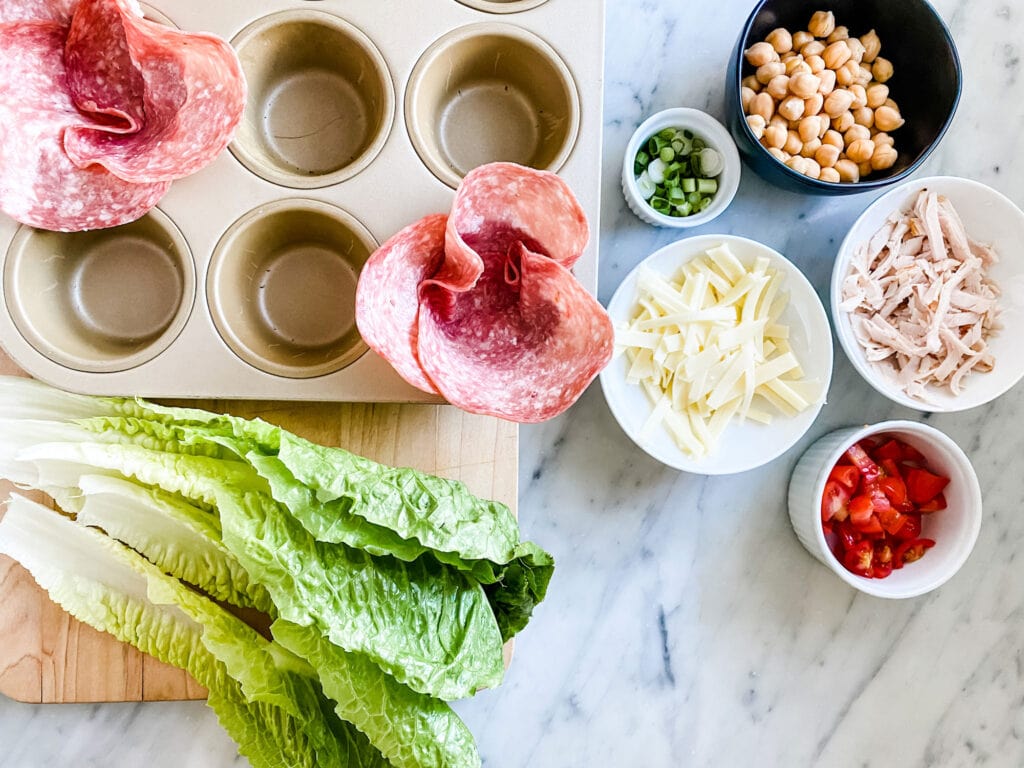 Joining some friends today to share our favorite main dish salad recipes and mine is a chopped salad in a salami cup. Have you seen this lately? I loved the idea and knew I would be trying this the first chance I had.
Why chopped salad for a salami cup works
What I love about chopped salads is that every bite has all of the ingredients in the salad. The same is true for a chopped salad in a salami cup. I chop each ingredient in a way that makes sure it fits easily in a cup. So quite a bit smaller than in a typical chopped salad.
The homemade salad dressing that works so well and can be made a day or two ahead
Shallot Salad Dressing with Dijon Mustard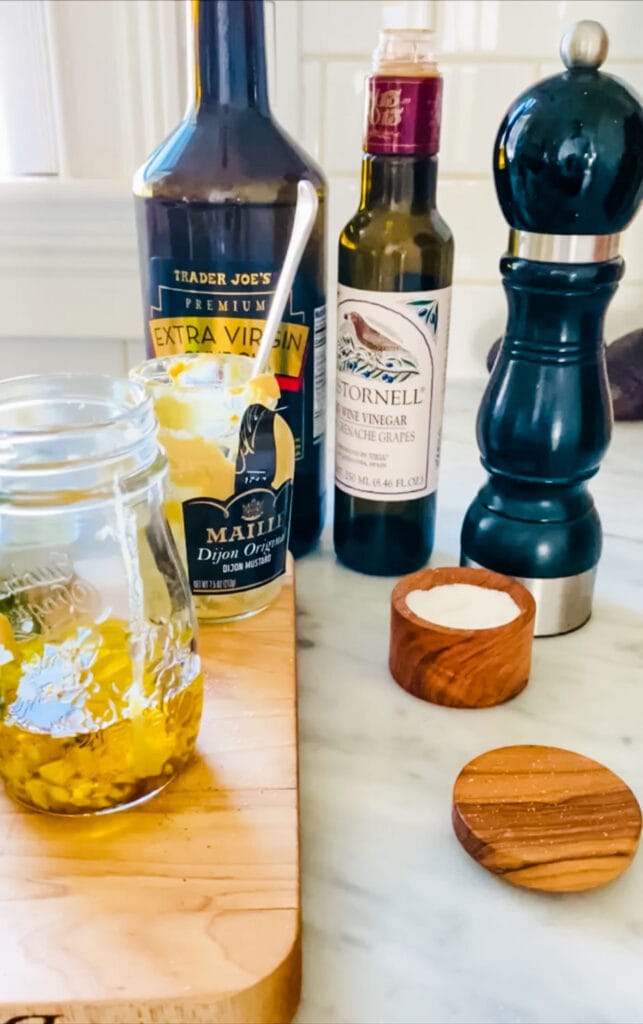 Chopped Salad like this one, only served in salami cups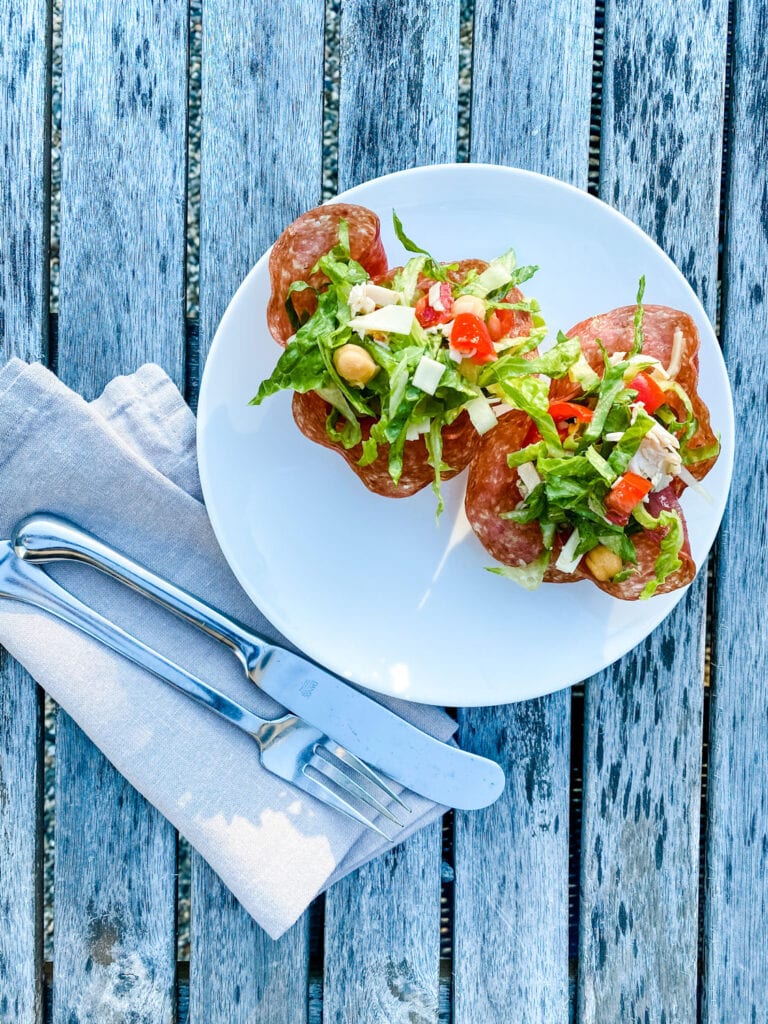 Print
chopped salad in a salami cup
We took our favorite chopped salad, cut everything a little finer, and smaller, and used the salami as cups! 
Prep Time:

10 minutes

Cook Time:

7 minutes

Total Time:

17 minutes

Yield:

4

1

x
Genoa salami (round slices, 3 per cup)
deli turkey breast, sliced into thin strips and then in half
deli provolone cheese, sliced into thin strips and then in half 
grape or cherry tomatoes, chopped
green onions, chopped
chickpeas
romaine lettuce, chopped into thin ribbons
Ingredients for Salad Dressing:
one

shallot, chopped

one

garlic clove, chopped

one teaspoon

of Dijon mustard

1 tablespoon

red wine vinegar
salt and pepper
olive oil (Add slowly and shake in a bottle or whisk in a bowl until you have the right consistency).
Instructions
Bake the salami layered in a cupcake pan. I used three per cup. Bake for 7 minutes in a 350º oven. Drain on paper towels.
While the salami is in the oven, assemble the salad and the salad dressing.
Toss the salad and using tongs, fill each salami cup and serve immediately. 
Notes
I did not add amounts for the salad ingredients, but you'll need 3 slices of salami for each cup. Everything else can be based on how many you are serving. You can make this for two or 22!
Keywords: salad, chopped salad
What other kinds of salads would work for salami cups?
Really anything you can think of that works well with salami.
1. Italian Pasta Salad
One of my favorite pasta salads is one that is so simple. We first had it when we ordered lunch poolside at our hotel in Tuscany. It's basically small pasta like Ditalini with jarred marinated vegetables and diced mozzarella. This would be perfect for salami cups.
2. Ceasar Salad
Of course, a traditional Ceasar salad would work beautifully too! Chop the romaine in narrow ribbons and add shredded or shaved parmesan. Serve with very small homemade croutons or toasted cheese bread cut into thin strips on the side.
3. Tuscan Tuna salad
Make a tuna salad with Italian tuna and serve with herbed homemade crackers on the side.
Let's go see what Mary Ann, Cindy, Sheri, Juliet, and Kim made for main dish salads!