I have always enjoyed seeing the transformations that bloggers have done on their homes for the One Room Challenge.  I'm sure you are familiar with ORC, but in the rare chance that you are not, let me try to fill you in.  Linda Weinstein started the project back in 2011 as a way of staying focused on one room and finishing it in a set time.  She and a few online friends set a goal to finish one room–calling it One Room Challenge™.  Today the event takes place twice a year, in April and October, showcasing twenty designers selected by the ORC Team.  In addition to the featured designers posting for six consecutive Wednesdays beginning the first Wednesday in April and October, anyone with an online presence is invited to join in posting on Thursdays for six weeks as guest participants.
Goal:  Light, bright attic space
Our attic hang-out/guest space is one area that I have been wanting to make more inviting.  It's a blank canvas so to speak, but with every wall, cieling and the floor painted white, it's difficult to know where to begin.  This space is where our teenage son and his friends hang out and it serves as a guest room when the kids bring friends home from college.  So in addition to a comfortable place to hang out, it needed to have extra guest space too.
I mentioned before that when we purchased this home I did not see it until a year later after we relocated back to Connecticut from California.  My husband said with some work, the attic could be the perfect place for our kids and their friends.  The photos were not that promising, but I trusted my husband's vision for the space and we purchased the home.
I've been saving images for inspiration on my Pinterest board titled Cozy Spaces.  I also just created a new one titled Attic Spaces.  We weren't looking to spend a ton of money, but wanted it to be a place that could serve as a part-time home office, hang-out area and guest room.  Patrick is a freshman in college so we still have several years of needing a space for him.  The images below are ones that I keep coming back to when I think of our attic space.  Clean, simple, but multi-purpose.
Inspiration for attic spaces
Photo Credit:  Country Living
I love this landing space in the 1850's home of Theresa and Michael Drapkin of Kingston, New York.  While they don't have the challenges of slanted walls in an attic, I love that everything is painted white except the bannister.
This room may be all white, but the textures with the shag rug, white denim slipcovers and planked walls make it anything but boring.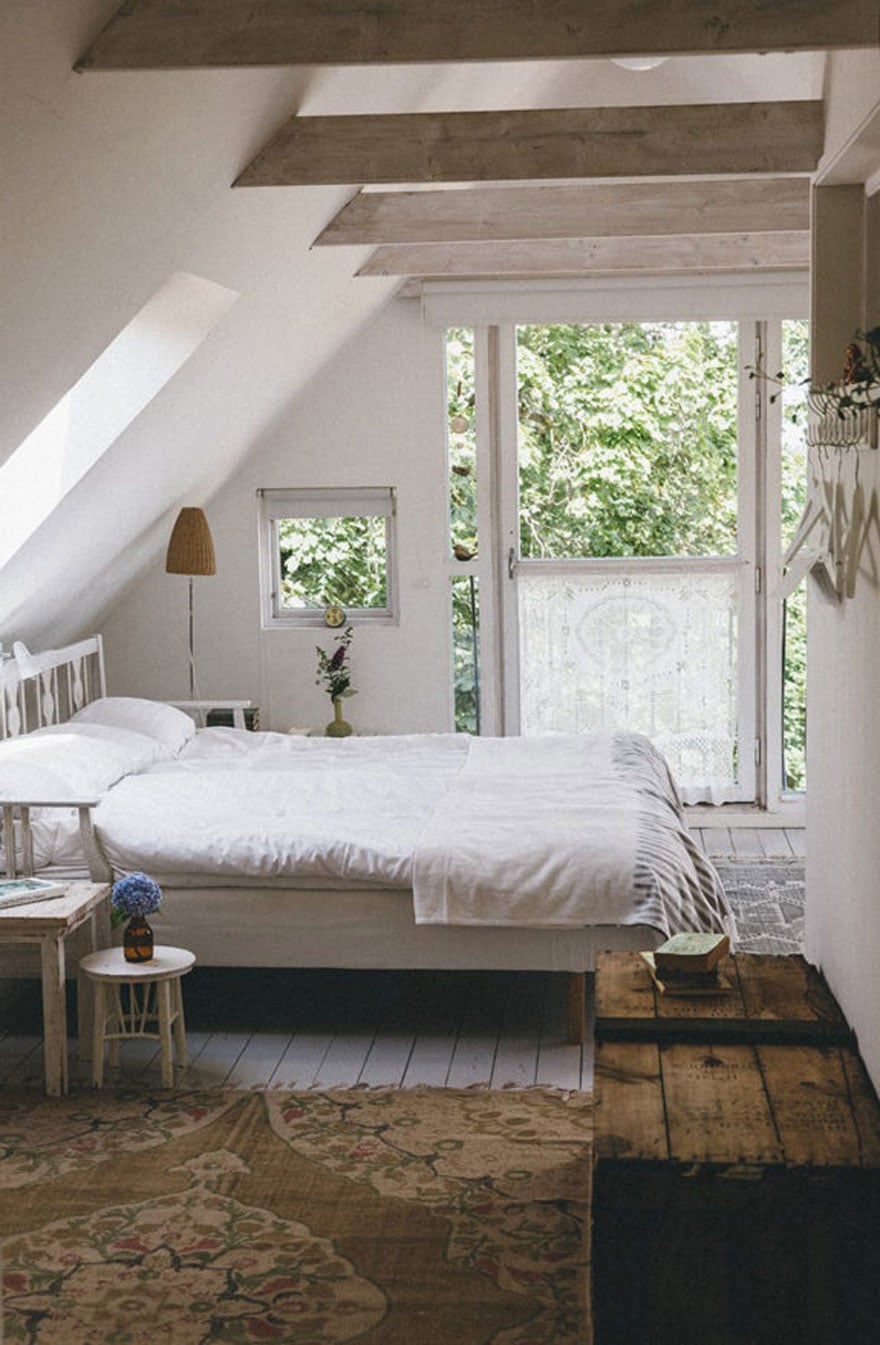 Photo Credit:  SfGirl
This attic room has so much natural light and the simple beams break up the white walls and ceiling.  Painted floors covered with old rugs makes it cozy.
Our Attic Space – Before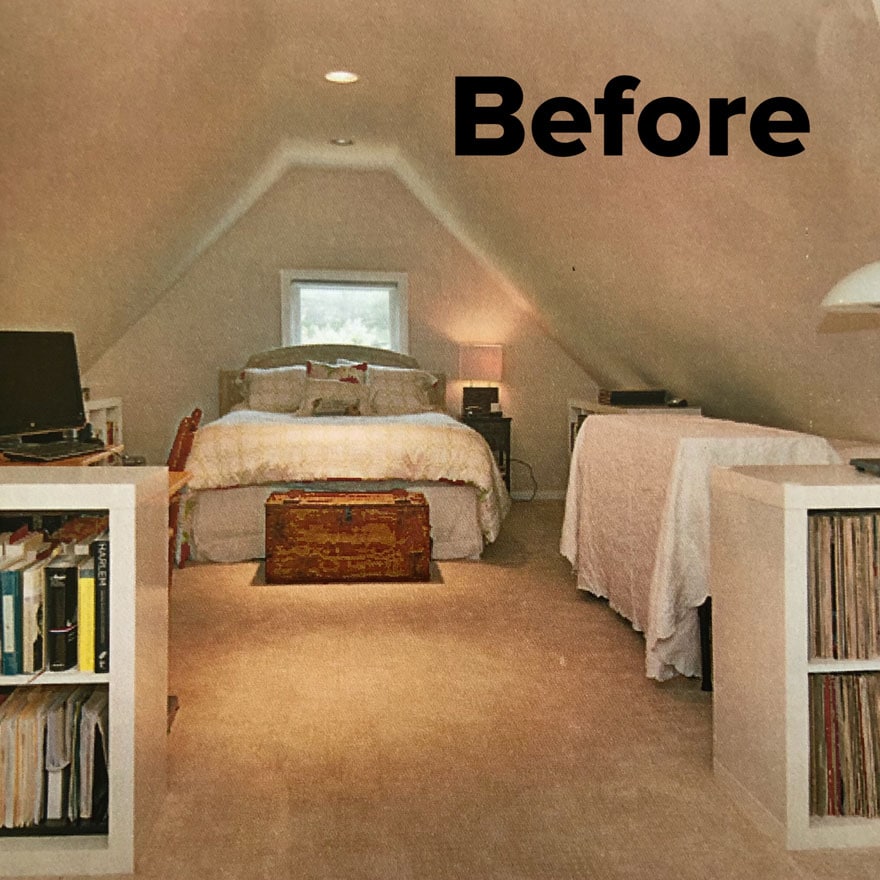 As you can see from the "before" photo, almost anything is going to be an improvement.  We couldn't wait to remove the carpeting!  In the next few weeks we can't wait to transform this space for Patrick's first summer home from college.  Hopefully he'll notice!
SaveSave