Here's how to make a twig tree for Valentine's day decor. I don't "decorate" for Valentine's day like I did when the kids were little. We had heart crafts everywhere and pink and heart-shaped red lights, which I didn't mind. The glow made it so cozy during gray winter days. Now any Valentine's decor in my house is pretty earthy. Here's how I made a twig tree decorated with little clay hearts for Valentine's day.
I'm joining a few friends, so if an earthy Valentine's DIY is not your thing, there are lots more ideas full of color! Links at the bottom!
This is our favorite corner, especially in the winter months. We updated our cushions from a slightly more summery stripe to those that feel like velvet. We ordered them from Patio Lane, and ordering extra cushion covers was easy! In this post, you can read more about the process of ordering cushions from Patio Lane. We also turned to Patio Lane when we renovated our attic and needed a long cushion for the window seat. Then we used them again for Madeline's little apartment, which added extra seating in her small New York City apartment with a tiny view of the Empire State Building.
The beautiful Belgian throw on the Thonet chair is available in my shop!
We made heart ornaments for a twig tree.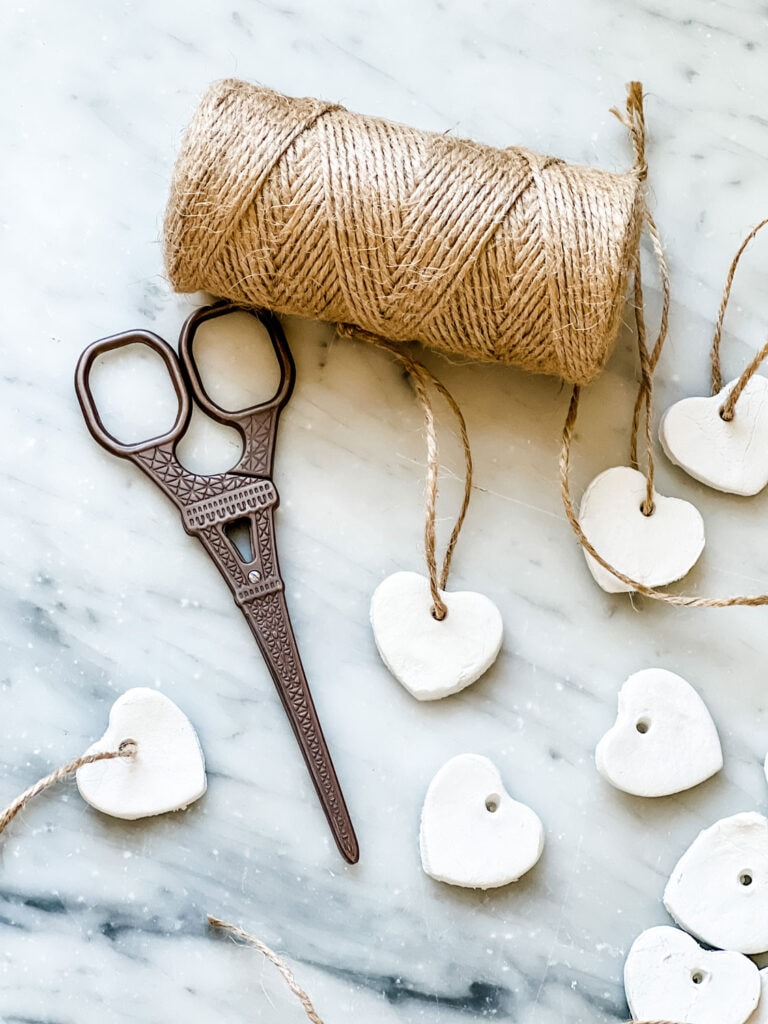 I used the same branches from the holidays! Foraged branches are not hard to find around here, but these were perfect, with lots of little branches for hanging the hearts! If you can't find foraged branches, or if you would prefer to use faux, there are many options from which to choose. West Elm has these, or these Manzanita branches from Crate & Barrel would be perfect!
Supplies you'll need to make a twig tree for valentine's day.
Large glass jar or a heavy vase
Twigs or branches (Foraged or faux)
White or gray stones for the bottom of the jar (Found on a beach in Montauk).
First, make your clay heart ornaments.
I used about 1/3 of a package of air-dry clay to make approximately 50 hearts that measure 1″ in diameter. I like to roll out the clay so that it's pretty thick. I'll cut out as many hearts as possible, reshape the clay into a ball, and start again. If the clay gets a little dry, just wet your hands as you reshape it into a ball.
Use a skewer, chopstick, or another sharp tool to make a hole large enough to string the jute twine to hang. The clay is very forgiving, so if your hole is not large enough, even after they have dried, you can take a sharp-tipped tool and make it a little larger.
Does the clay stain?
No, not at all. I get a lot of questions about using this type of clay, and I can say that I have used white, gray, and terracotta, and all three clean up easily with soap and water. I roll it out on my marble countertops and use plastic or metal cutters to make my shapes.
How long does it take to dry
It depends on thickness, but typically the clay will dry in 24 hours if the air is allowed to circulate. So it's a good idea to put them on a rack lined with parchment paper to allow them to dry.
If you're in a hurry, you can bake air-dry clay.
When I'm in a hurry to complete a project, I have occasionally dried the clay ornaments in a very low oven, about 200º, and let them bake for an hour or so.
Ready to hang your hearts
Once the hearts have dried and you added jute twine, you are ready to hang them on your branches. I made about 50 and just kept adding. You could make half as many and still have a similar look. I am very happy with this minimal twig tree for Valentine's day!
Here are eight more ideas for Valentine's Day!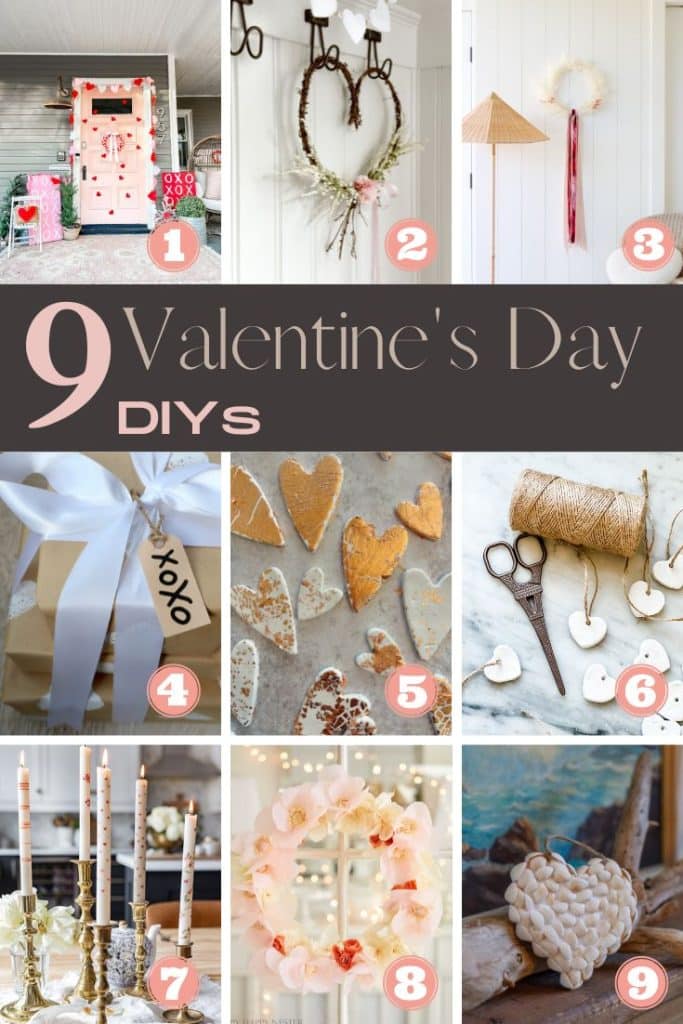 Blogger's Best Valentine's Day DIYs
Title:
How to make a twig tree for valentine's day
Keywords:
How to make a twig tree for valentine's day
Last Updated:
March 27, 2023