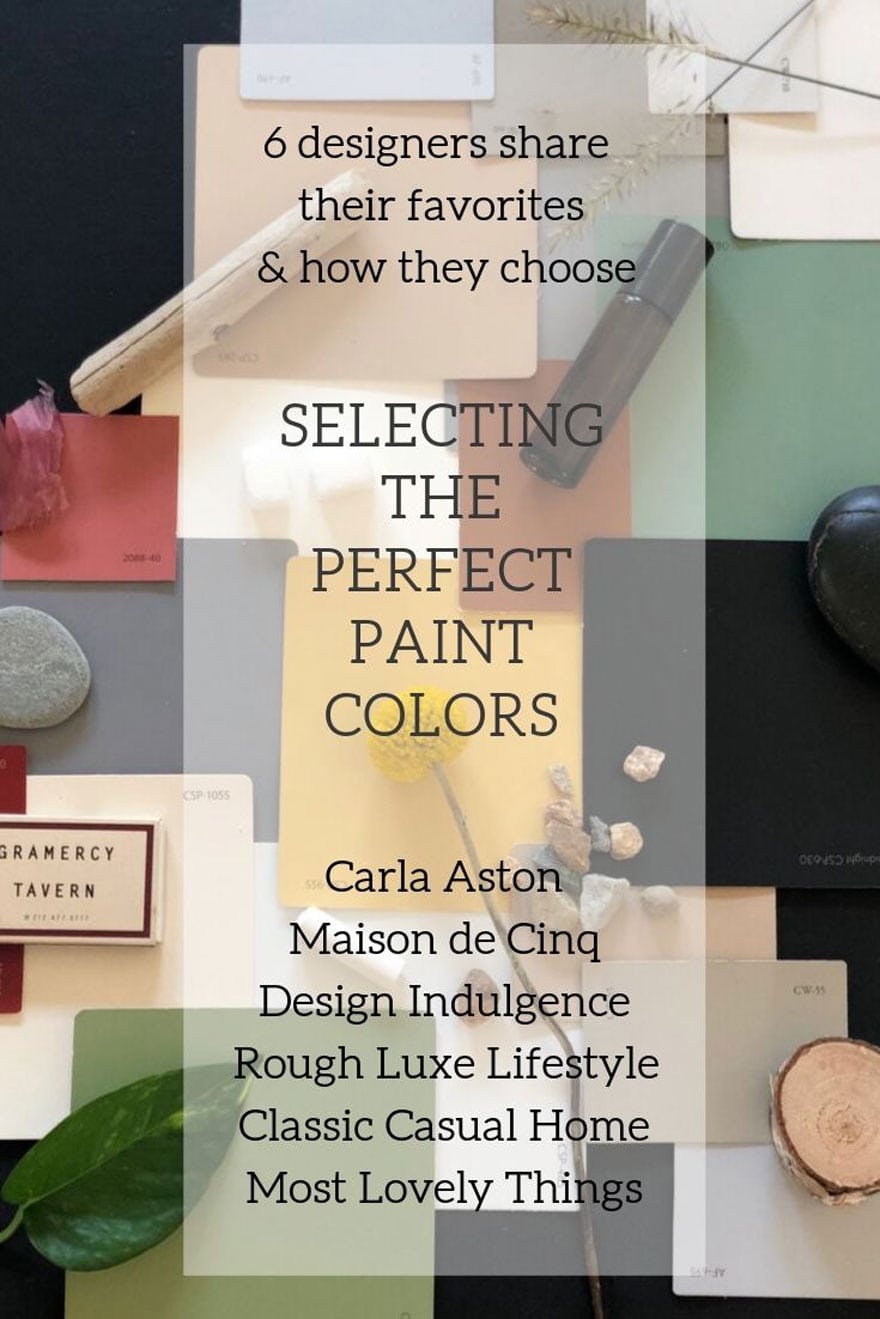 Today I'm joining a few of my favorite designers to talk paint! How to choose, what kind of paint, and everyone's tried and true colors. Before we go any further…I am certain you already know what color (or non-color) I'm going to write about. Yep, white paint.
I'm pretty opinionated when it comes to white paint. I like a white paint that is warm, but not at all yellow. It must be a true white, but not a cold white with blue or gray undertones. There's so much to think about to get that perfect shade of white on your walls. The one white paint that I keep going back to is Cloud White by Benjamin Moore. Cloud white for both interior paint and then outside as well. Of course different finishes and types of paint, but Cloud White has been my go-to white for years. Not everyone agrees and below I'm showing a few other white paints in rooms that are gorgeous and after seeing the colors of white in several rooms…I could be happy with any of these warm whites. Take a look and let me know your favorite white in the comments.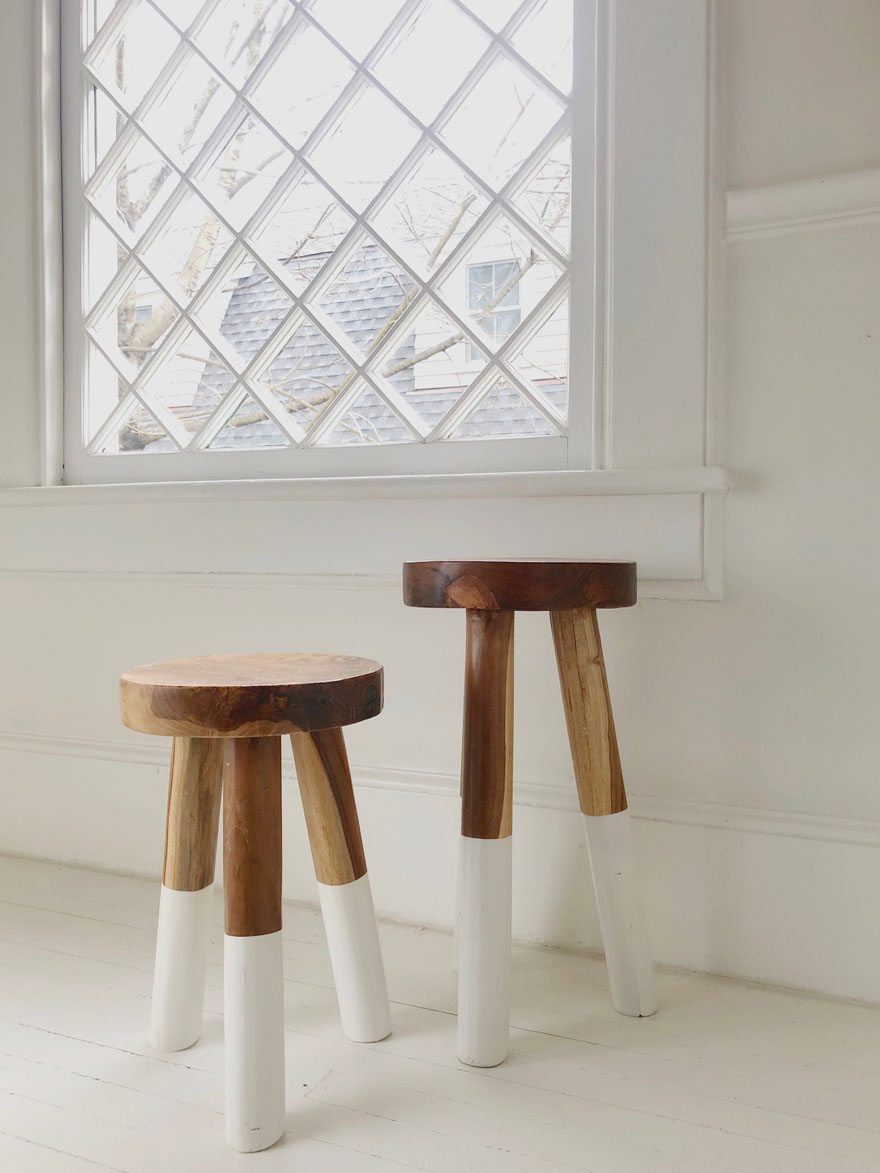 Benjamin Moore Cloud White
In our former home in New Canaan, we used BM Cloud White on walls, trim, and floors. It brightened things up and looked good in every room.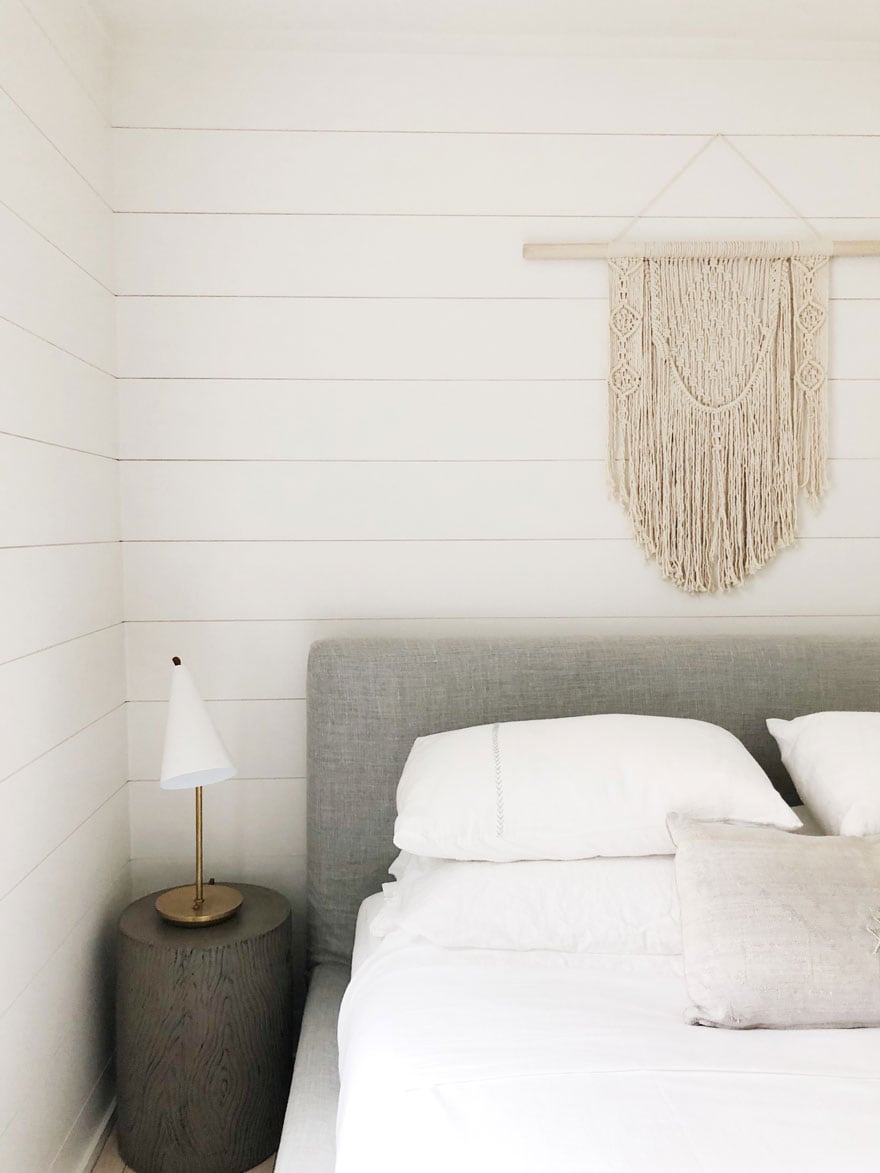 Diane Karmen uses Benjamin Moore Super White
Diane Karmen of Diane Karmen Interiors trusts Benjamin Moore Super White for her home and on many of her design projects. You can see more of her home here, here, and here.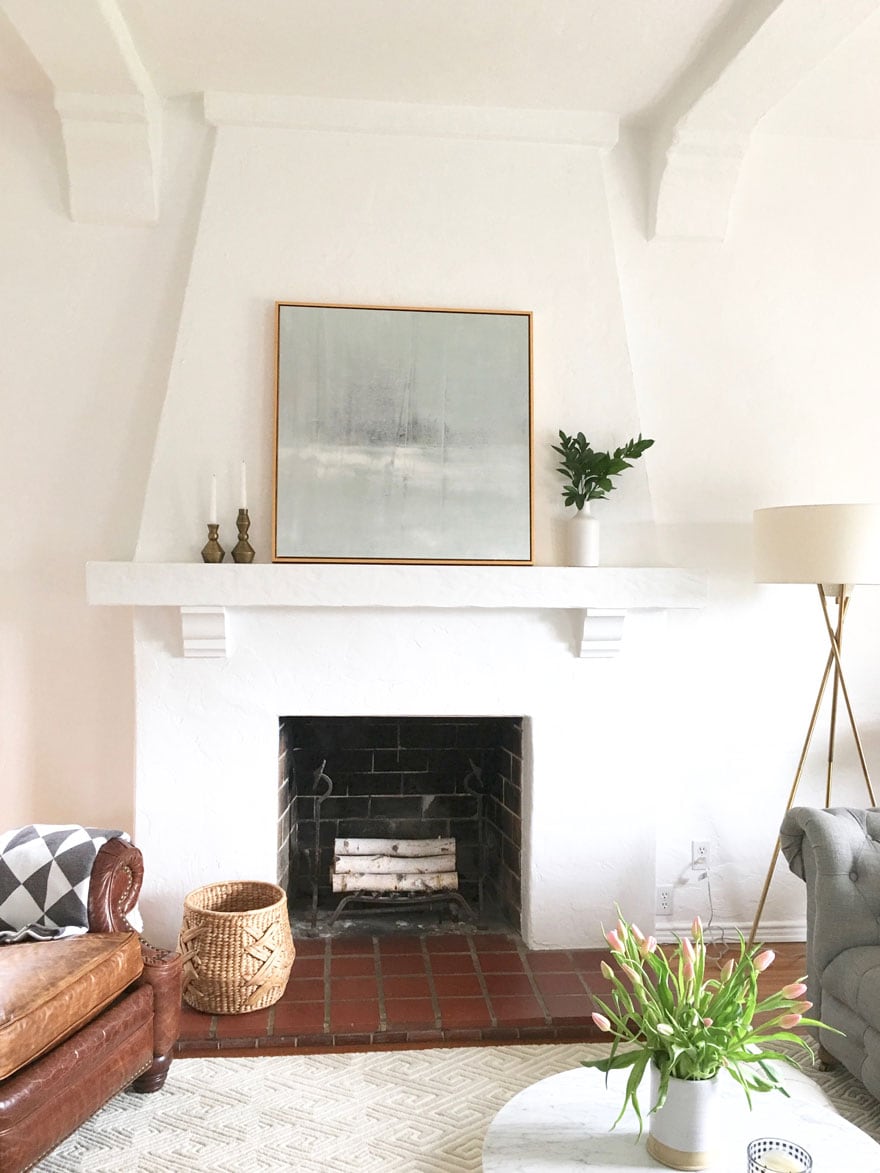 Stefanie uses Benjamin Moore Chantilly Lace
Stefanie Wall of Beautiful Living uses Benjamin Moore Chantilly Lace on her fireplace, walls, and trim. You can see more of Stefanie's California Spanish Colonial here.
Benjamin Moore Cloud White
We used BM Cloud White on walls, trim, stone and even the mantel. The fireplace was something I really didn't like in our former home. The home was built in 1900 and the fireplace was added many years later and it just overwhelmed the room. Painting it white made it less obtrusive. By painting everything white, it added only texture to the room. I warmed it up by using faux sheepskin pillows.
Sarina uses Benjamin Moore White Dove
My friend Sarina uses Benjamin Moore White Dove and it looks absolutely beautiful with her dark wood floors and art.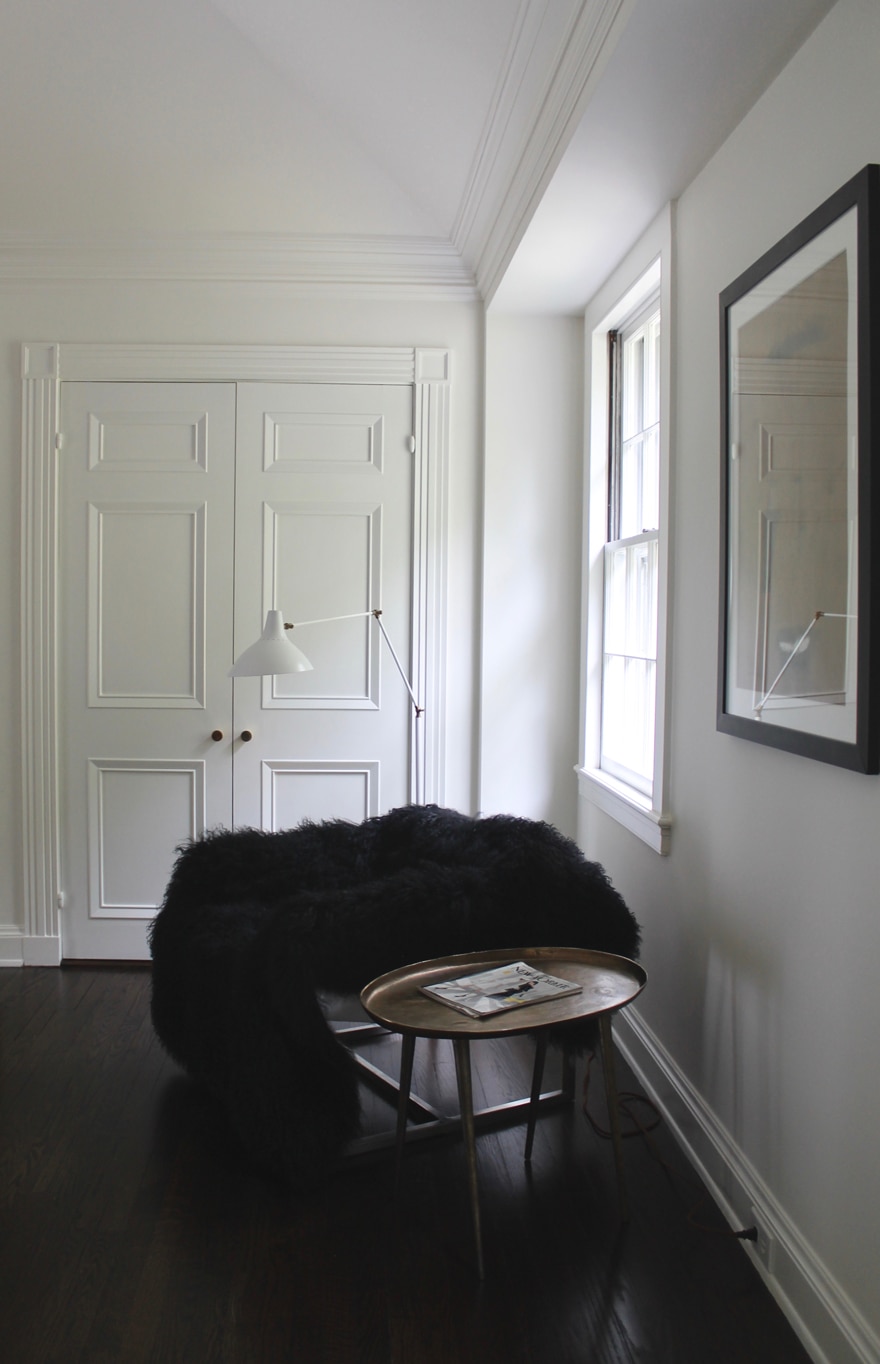 Benjamin Moore White Dove
Sarina's home using BM White Dove creates a backdrop for her art and details like this corner in her music room. She lives on a large piece of property that is very private allowing her to leave her windows uncovered letting the light in and having unobstructed views of nature outside. Sarina has an amazing eye and shares some of her finds on her instagram, @swisserfound.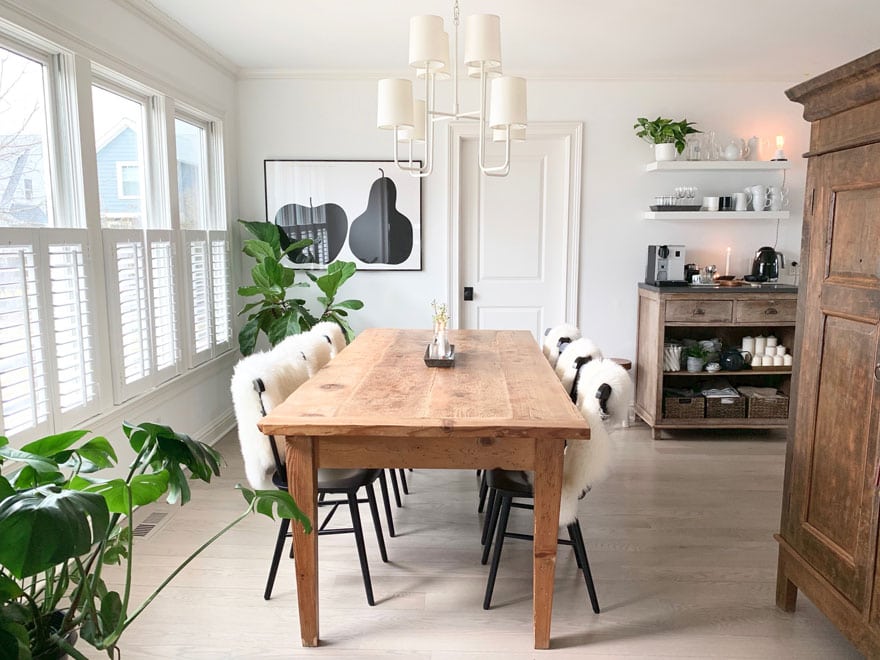 Benjamin Moore Super White
When we first purchased our current home, the walls on the main floor were painted gold. I actually love the color and it was pretty cozy, but more for a pillow or throw, not walls. We decided to try BM Super White.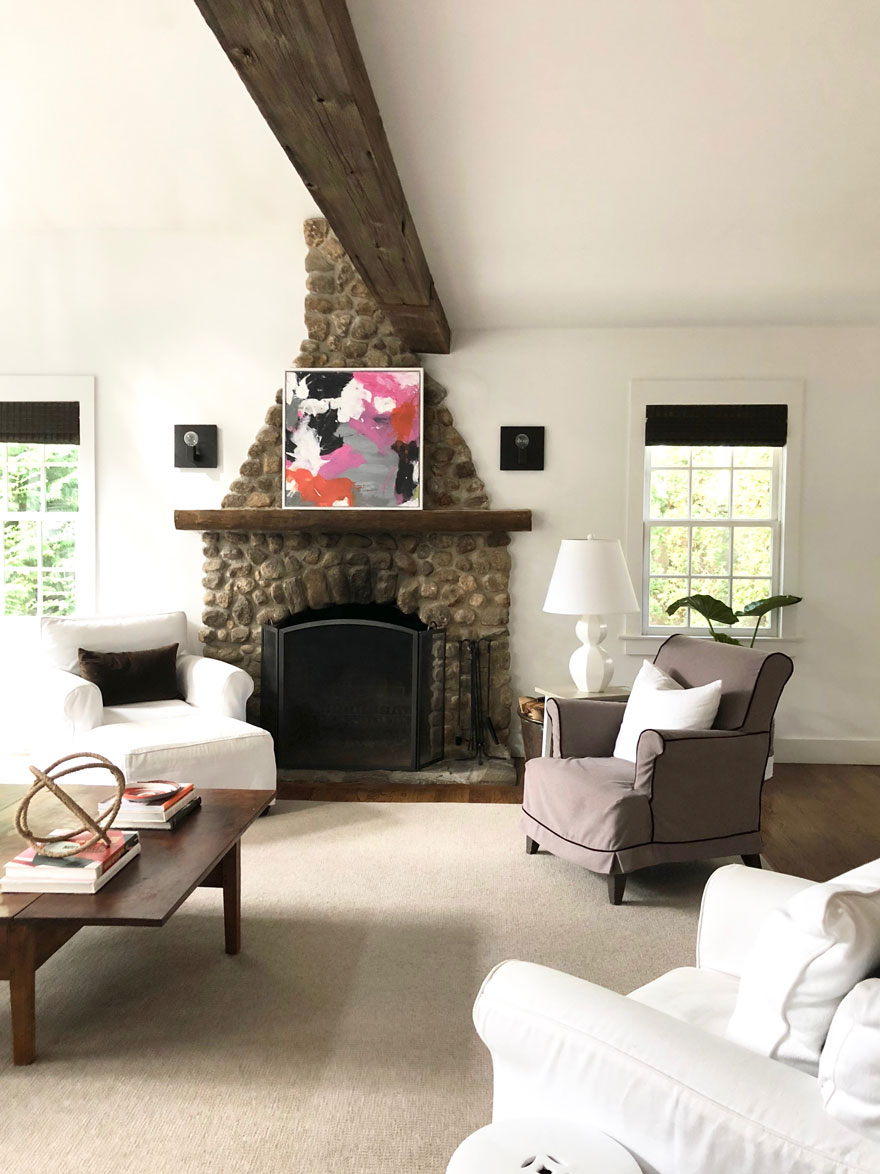 Yvonne Caveloux uses Benjamin Moore Simply White
Artist Yvonne Claveloux uses Benjamin Moore Simply White as a backdrop for her colorful abstract art in her Westport home. You can see more of Yvonne's art filled home here.
Serena & Lily in Westport, Connecticut uses Benjamin Moore Simply White
The entire Serena & Lily store which is in a restored four-story house is painted BM Simply White and everything from furniture, art and pillows in every color and texture look stunning against Simply White. The store has wood floors that are stained black and simple moldings. There are two built-in banquettes on the first floor and each are filled with pillows and cushions that range in color. Everything looks good against Simply White.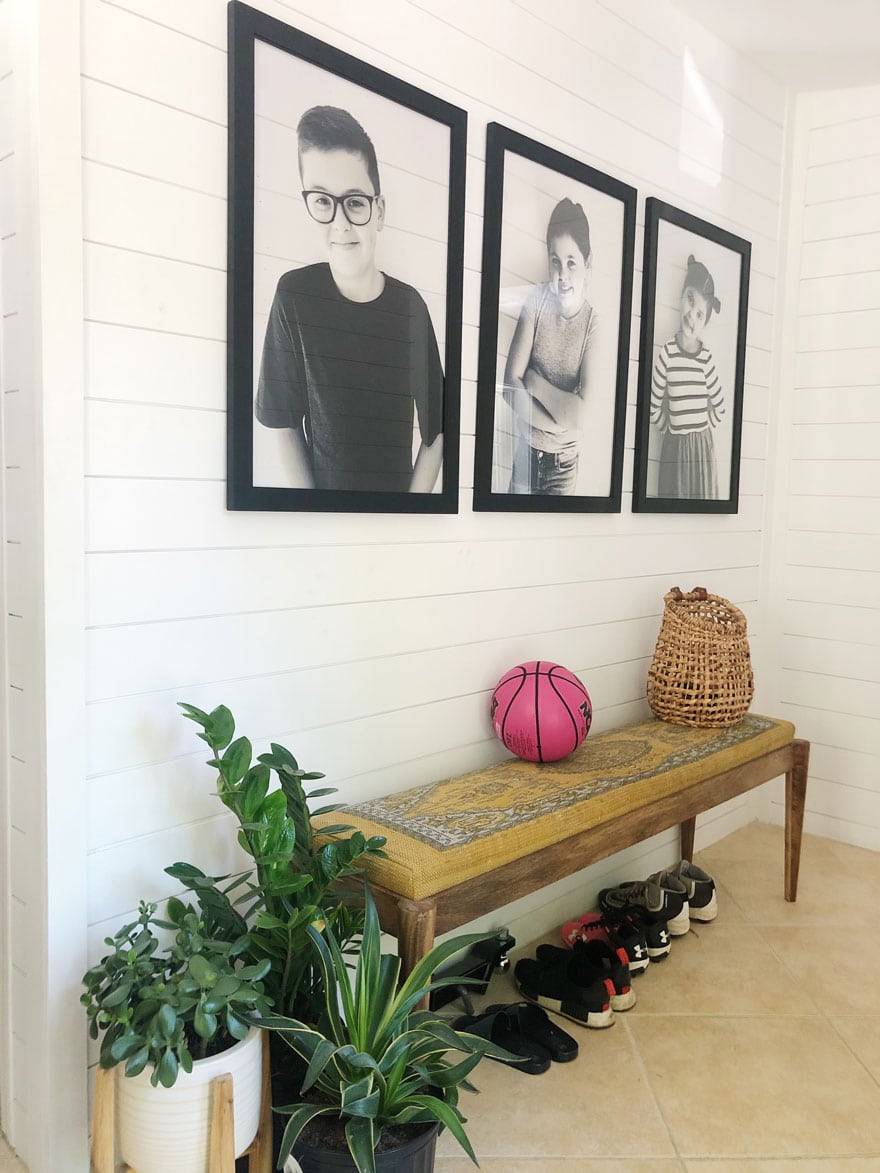 Kelli Chizmadia uses Benjamin Moore Super White
Kelli's home is filled with fun surprises like this area in her mudroom. She used large scale photos that she ordered from Shutterfly, added a bench from HomeGoods and a collection of plants in various planters in different heights. The white shiplap walls painted BM Super White makes it fresh and inviting. Kelli is just about to launch her blog Kelli and Crew, but for now, follow her on her instagram @kelliandcrew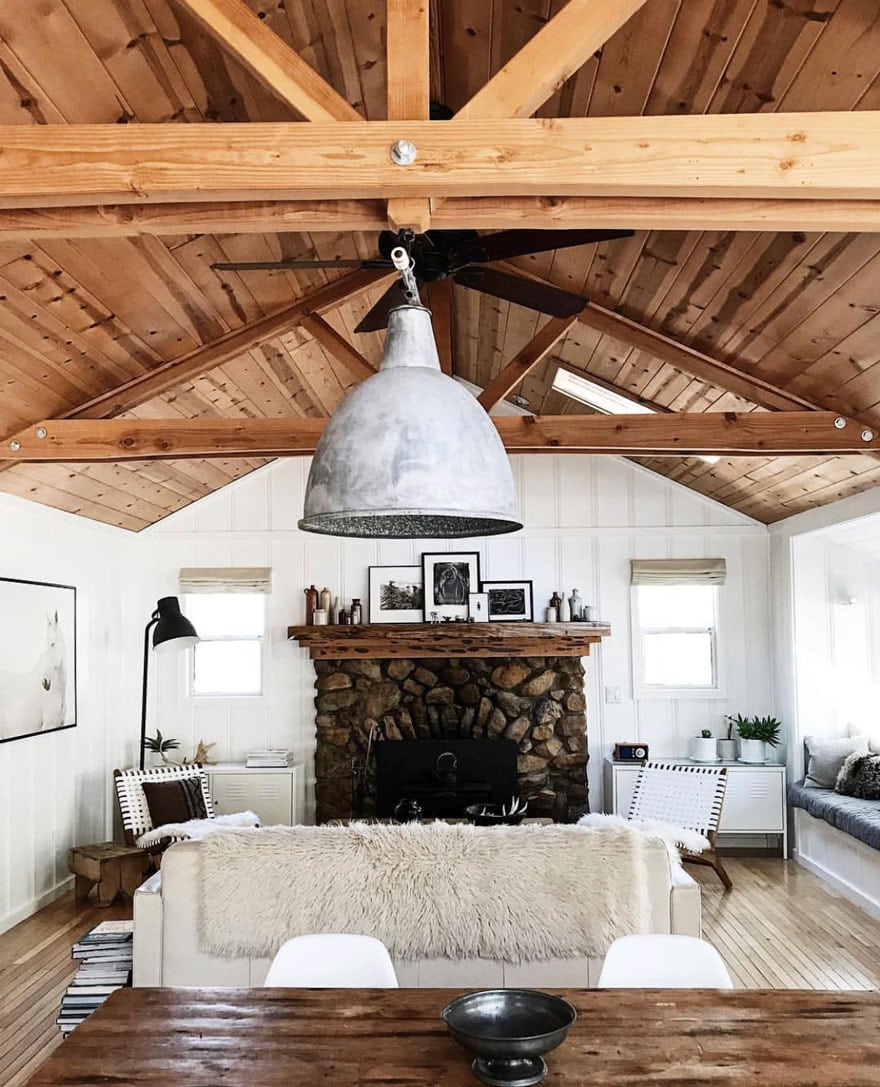 Carol Estes uses Farrow & Ball All White
Carol says she uses Farrow and Ball All white for Scandi simplicity! Carol is my inspiration for staying the course on all things black, white, gray, off-white, wood, leather, stone and anything natural. Her cabin in Idyllwild, California, inspired my current home. She used Farrow & Ball All White and she says its twin is BM Chantilly Lace. For more black, white & wood inspiration, follow Carol on instagram @cestesdesign
Leanne Ford uses PPG Paints Pure White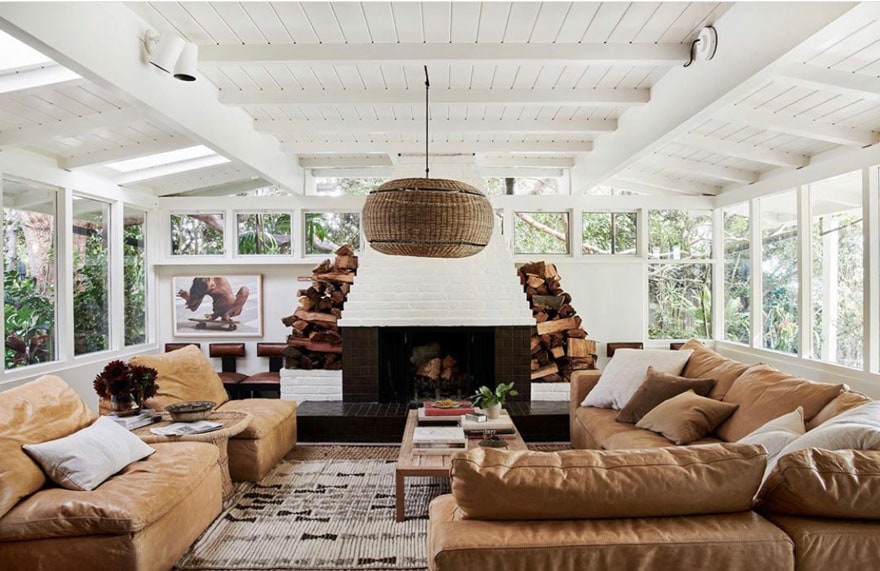 Leanne says it's the question she gets asked most, what's her favorite white paint? She says, "Pure White for the win! It's no fail, no tint to it, crisp, modern, clean." She did her whole house inside and out using Pure White.
Next week, Diane Karmen and I are invited to PPG Paint's Evolution of Color and Leanne Ford is on the panel! I CANNOT WAIT!
Make sure to click over to read posts by these design bloggers:
My favorite things with texture to warm up white rooms: