My friend Diane introduces me to wonderful people and recently I had the chance to meet artist Yvonne Claveloux at her beautiful home and studio in Westport, Connecticut.
What I love about Yvonne's home is that it's filled with collections, like white McCoy pottery, and mixed with white walls, exposed beams, and white slipcovered furniture.  It is a perfect backdrop for her colorful abstract art.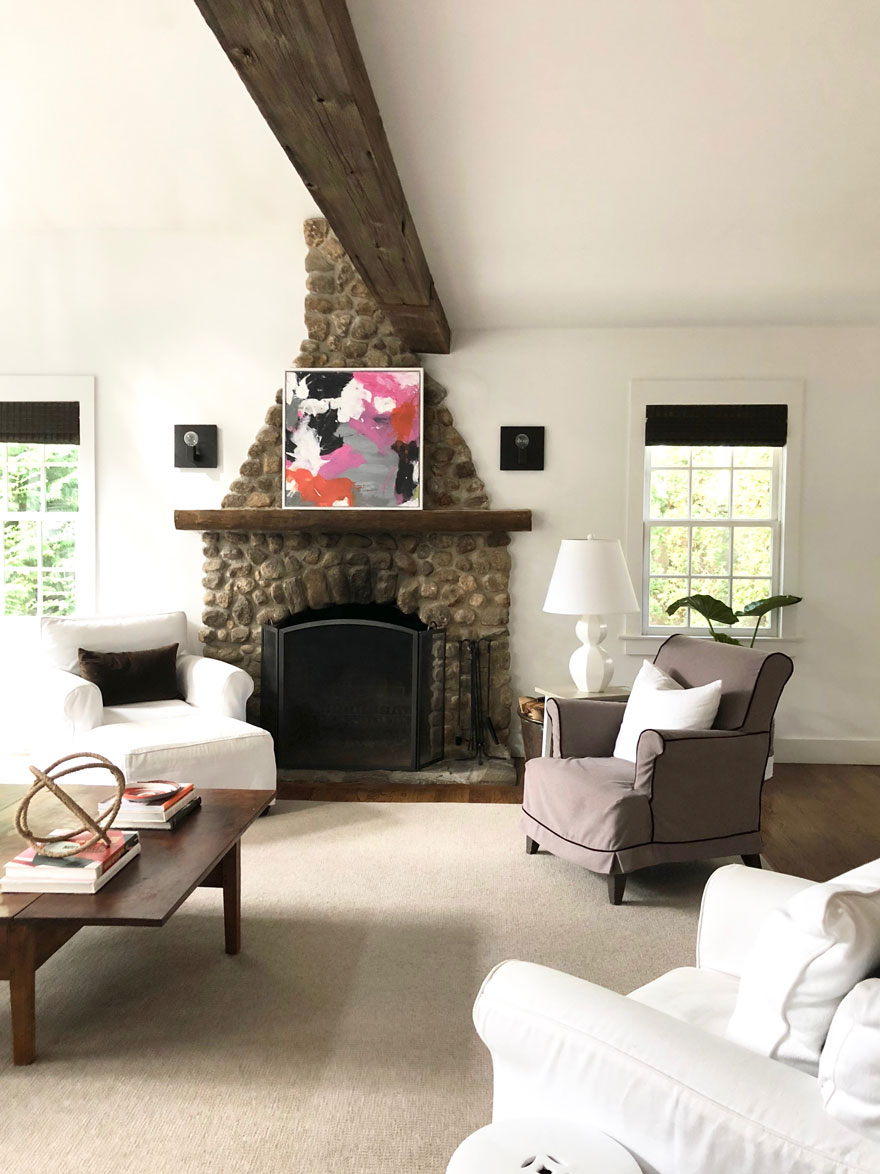 Claveloux's Westport home is bathed in light and neutrals making her colorful paintings take center stage.
One of her mini paintings mixes beautifully with books, objects, and family photos.
Yvonne paints six hours a day in her Westport studio. She says her inspiration comes from her many travels, Cuban roots, and winters spent in colorful Miami, Florida. As her painting turned into a full time opportunity, she created a studio in her home allowing her to paint and not worry about the clean up. She says adding a slop sink really changed things. She no longer has to worry about adding in clean up time. She explains that when she steps into her studio, she follows her impulses and each piece develops its own personality.
Claveloux keeps an organized home, freeing her mind to focus on painting
A designated studio space helps keep that creativity flowing and the rest of the house stays clean and organized. Her mudroom, for example, is organized with shelves for just the items she needs.
I can't wait to show you the piece I have from Yvonne!  But in the meantime, check out her website here and follow along on her instagram here. 
Title:
Meet Yvonne Claveloux + westport artist
Mentions:
artist, yvonne claveloux
Keywords:
Meet Yvonne Claveloux
Last Updated:
November 15, 2018