Every year we love our outdoor space just a little bit more than the previous year.  A lot of that is due to the work we put into the yard, but mostly it's how comfortable it is with all of our Target Standish outdoor patio furniture and pillows.  Not only does it look great, but it's super comfortable and it's holding up beautifully.  We did put it away for the winter and I try to take in the cushions when I know it's going to rain, but let's face it…that does not always happen.  Sometimes a storm catches me by surprise, but most of the time I'm just too lazy!  The cushions dry out very quickly, so it's never a problem!  You can see a before of the garage in this post.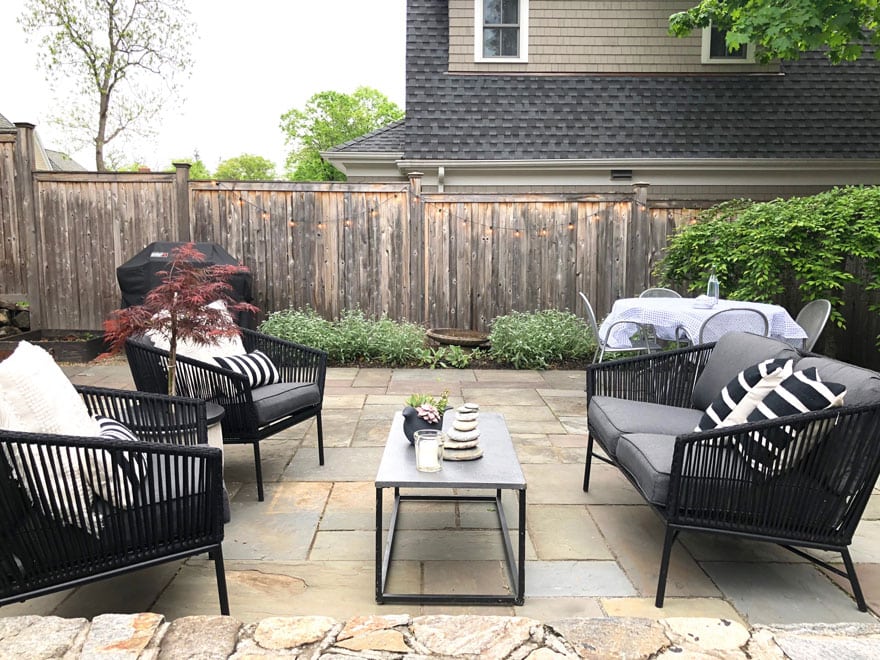 Target has several option for side tables that I've been considering, but then there's our favorite planter that is perfect between the chairs with a mini Japanese Maple.  A drink table between a pair of chairs makes more sense, so we made one.  We used a round piece of wood from Home Depot that comes in several sizes.  The 17″ piece was perfect for our table.  Brent cut a hole in the middle and then cut it in half.  We painted it using outdoor Behr paint like the garage and also gave it a coat of varathane in a matte finish.  We can easily remove it so that the tree gets enough water, but it makes the perfect little side table.
DIY side table using a planter and $5 wood round from Home Depot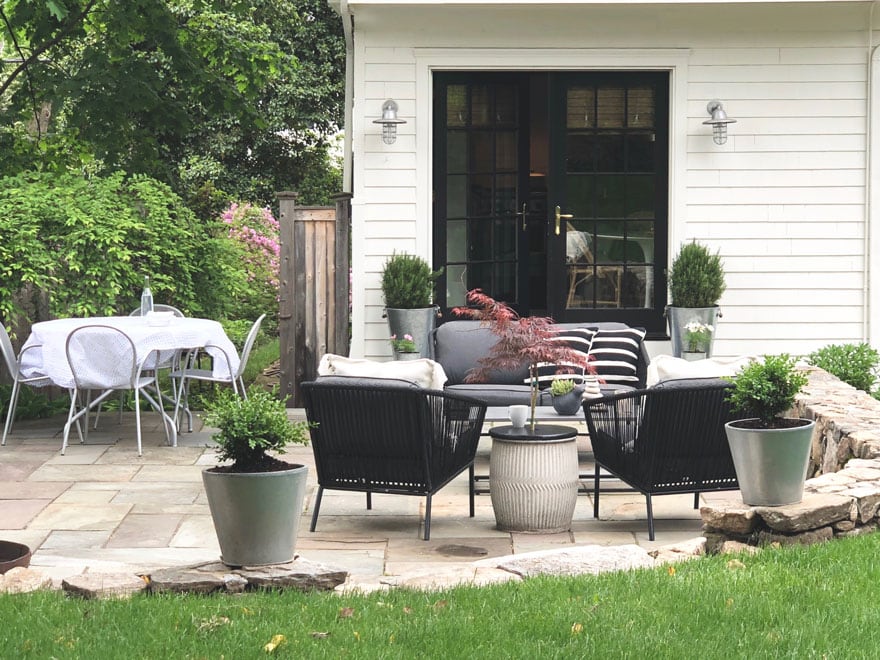 Hope you are having the kind of weather where you can enjoy your outdoor space! You might also like this post where I feature my friend Diane Karmen's beautiful Westport patio and garden. Have a beautiful weekend!
SaveSave
SaveSave