A quick trip to Denver and Boulder for 36 hours of sightseeing, hiking, shopping, and of course, coffee.  Denver and Boulder are only about 30 minutes apart, so it's manageable to experience both cities even in a short amount of time.  Turns out May is the perfect time to go.  It's after the ski season, but before busy summer travel. Everything is green with snow caps on the mountain peak,s which makes you understand the simple, but recognizable design of  the Colorado license plate.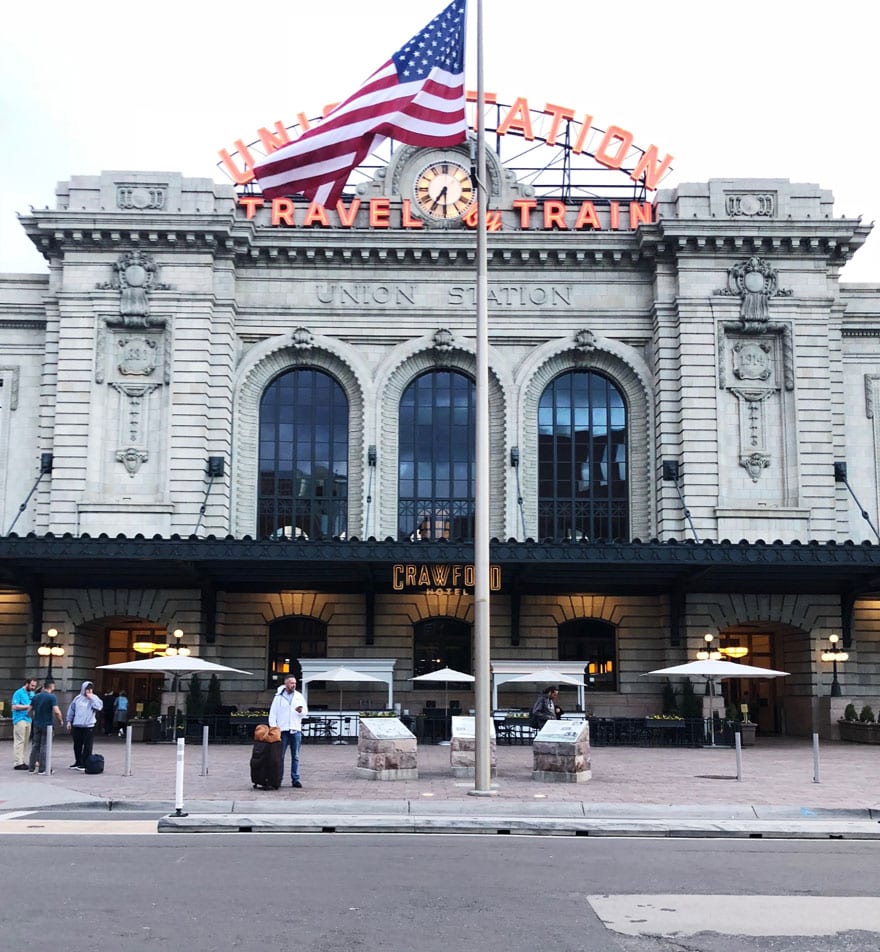 Union Station, Denver, Colorado – A 100-year-old historic landmark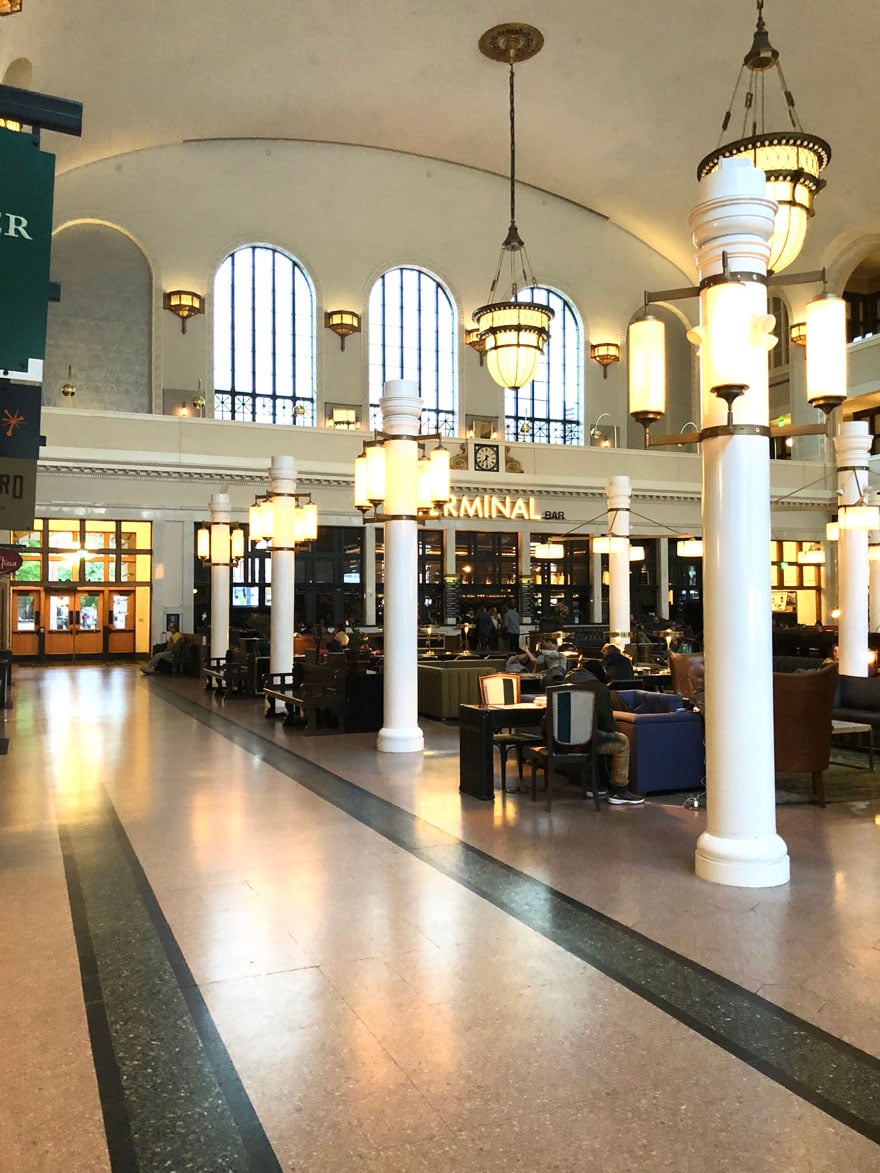 I grew up in Denver and yet every time I visit I'm pleasantly surprised at how amazing the city is, and really the whole state of Colorado.  The natural beauty is amazing and the outdoor, healthy lifestyle is everywhere.  Safe bike paths wind through the city for commuters and bike and hiking trails are easily accessible everywhere.  As we drove through Red Rocks Park and Amphitheater I was in awe of its beauty.  I mean I always thought it was beautiful, but for some reason, this trip it really struck me for what it is…an amphitheater built into the red rocks.  There's really no place better to see a concert and my high school, Bear Creek holds their graduation at Red Rocks every year.  They also have Yoga on The Rocks. How amazing would that be?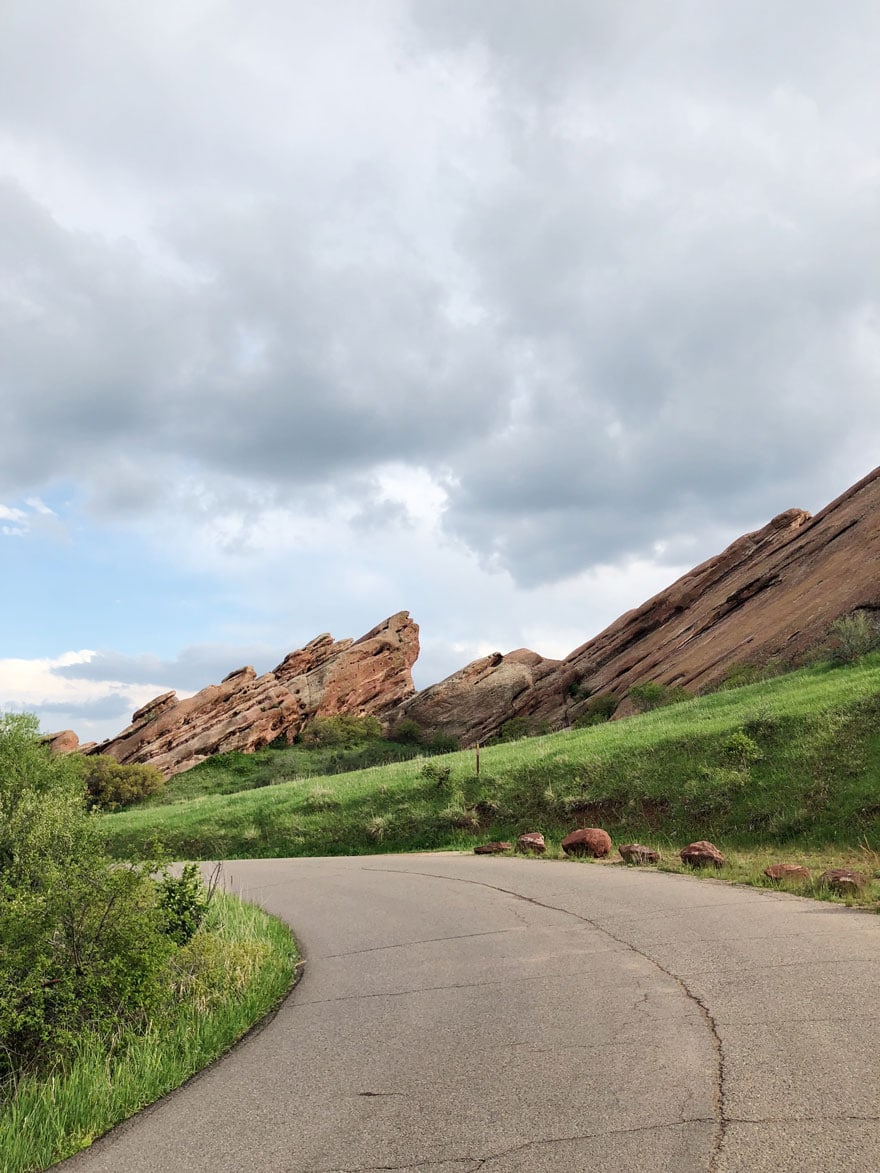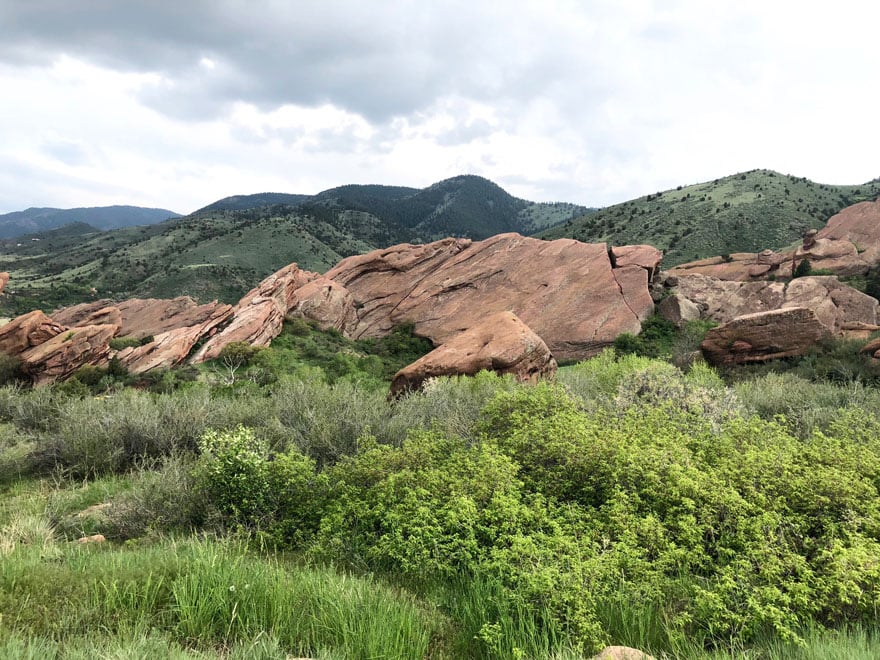 At the base of Red Rocks is the historic town of Morrison which has a few restaurants, taverns and a coffee shop.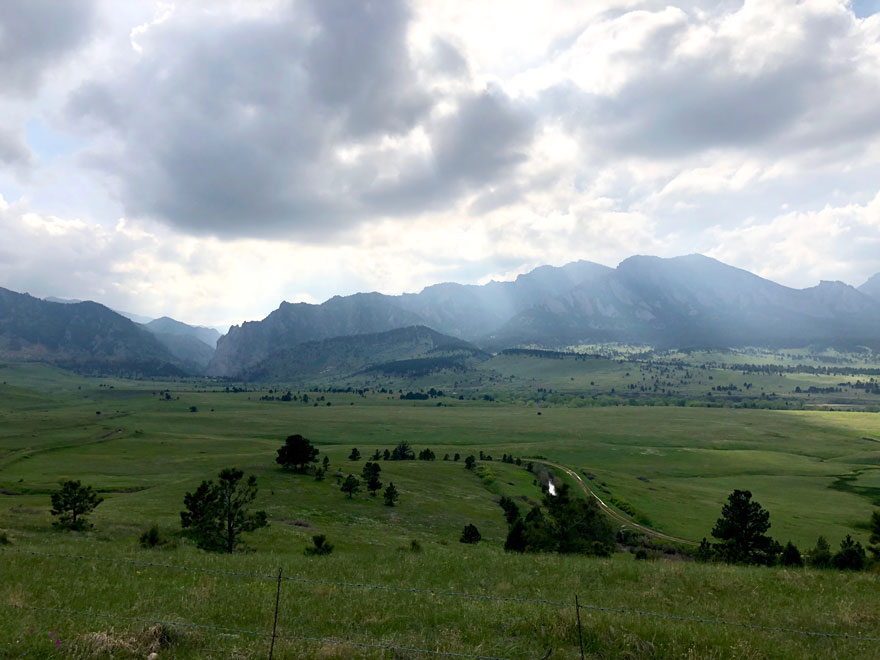 Boulder is about a 30 minute drive from Denver and worth the trip!  It's a beautiful drive. We started at Chautauqua State Park on the edge of town.  They have hiking trails where you can plan your hike from one to seven miles. Parking is limited at the park, but they do offer a free shuttle. Next time we'll plan to have brunch at the Dining Hall at Chautauqua.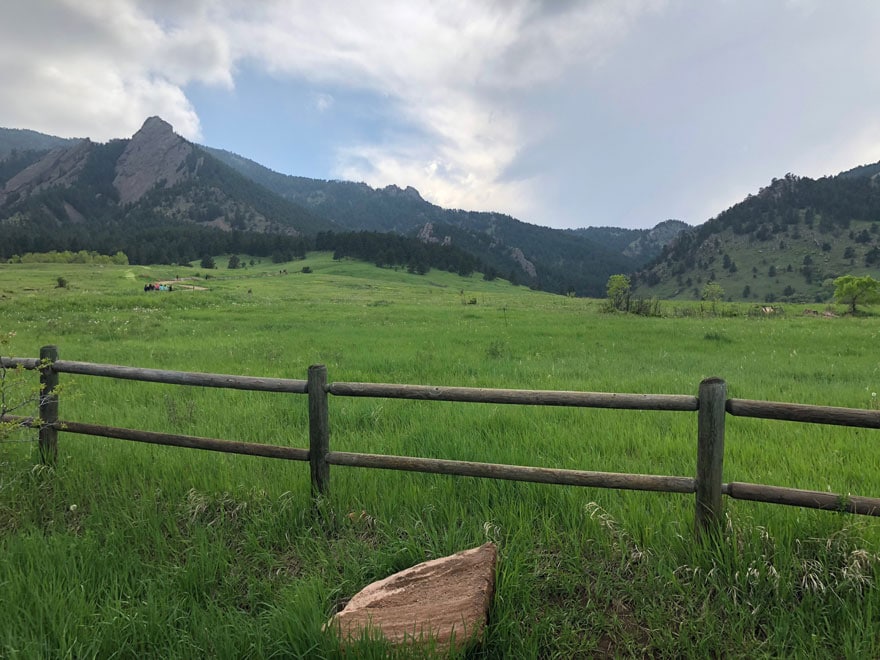 We had lunch at the historic Hotel Boulderado on the Pearl Street Mall and then did a little shopping.  Peppercorn on Pearl Street is a one-of-a-kind kitchen shop that has the largest collection of cookbooks I've ever seen in one place.  One more place not to miss is McGuckin Hardware.  It's been around since the 1950's and its current location is 60,000 square feet. Even if you're traveling and have no space for big purchases, you'll find something you didn't even know you needed!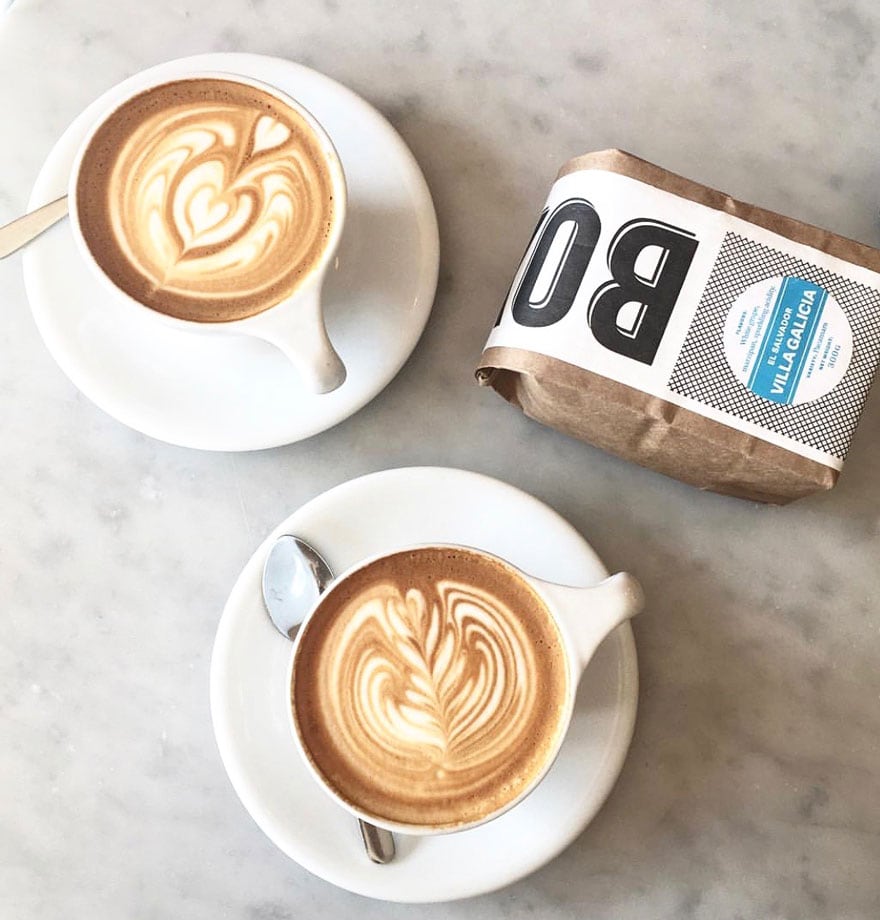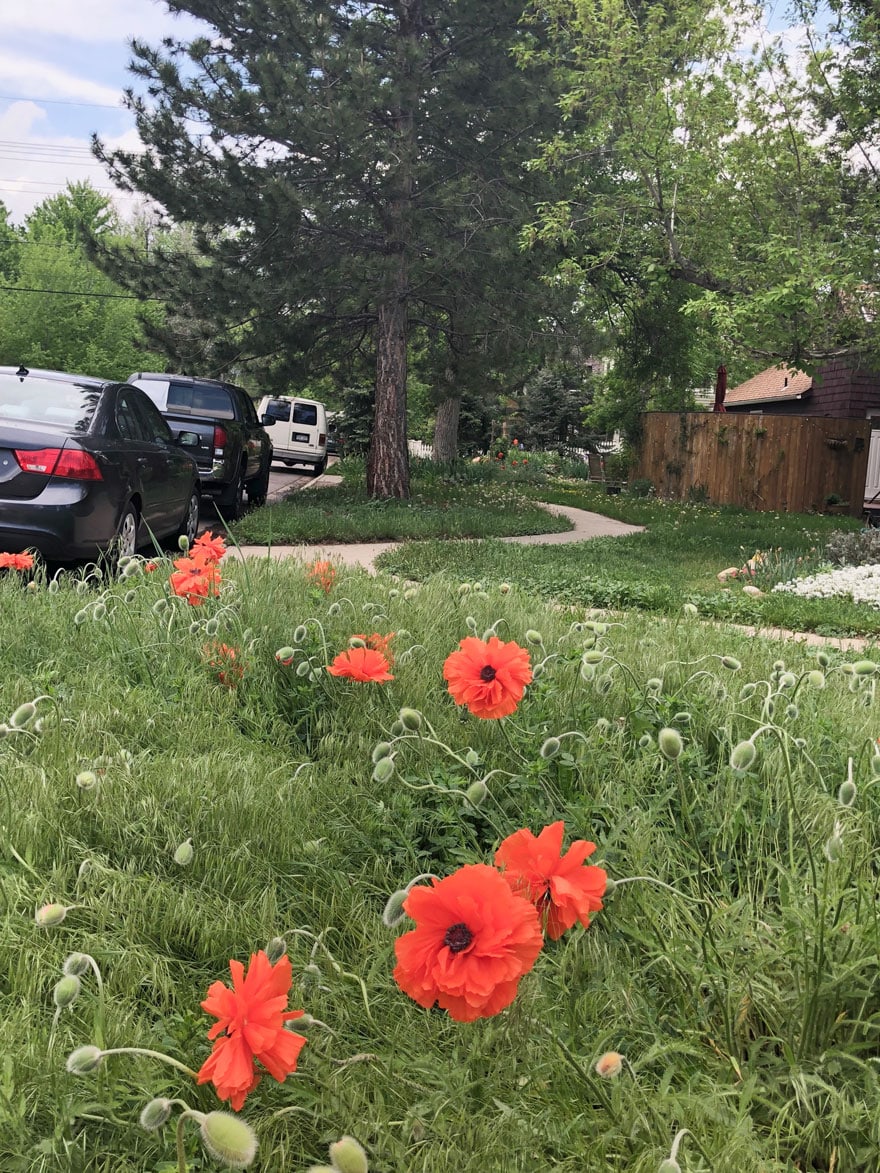 After I've been home for a few days, I can't help but think of where to next?  Maine…I've never been to Maine.
You may also like this post about our favorite place to stay in Tuscany.
SaveSave
SaveSave