Whenever I take flowers to a friend I think about how I am going to take them almost as much as the flowers.  Sometimes I bring them in a re-purposed jar or a can, but my new favorite way takes about 5 minutes and you can even take it with you to the flower shop.  All you need is a large square piece of kraft paper and a Sharpie water-based poster paint marker.  Yep, the same one I use on our glass door for every holiday or just for a simple hello.  See those posts here, here and here.
Billy Balls & Eucalyptus
Kraft Paper &  Sharpie Poster Paint Pen
Make a simple pattern on the paper using a Sharpie Poster paint pen on one side and then wrap the flowers and secure with a piece of masking tape.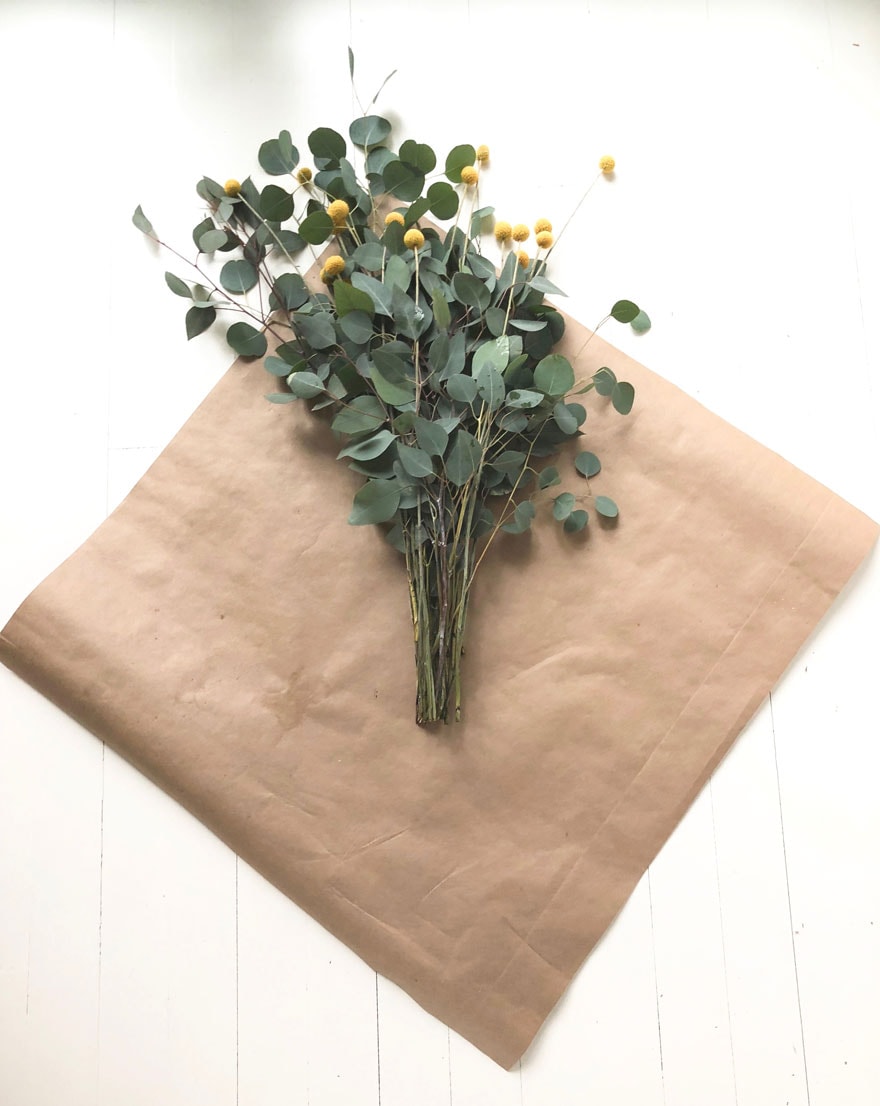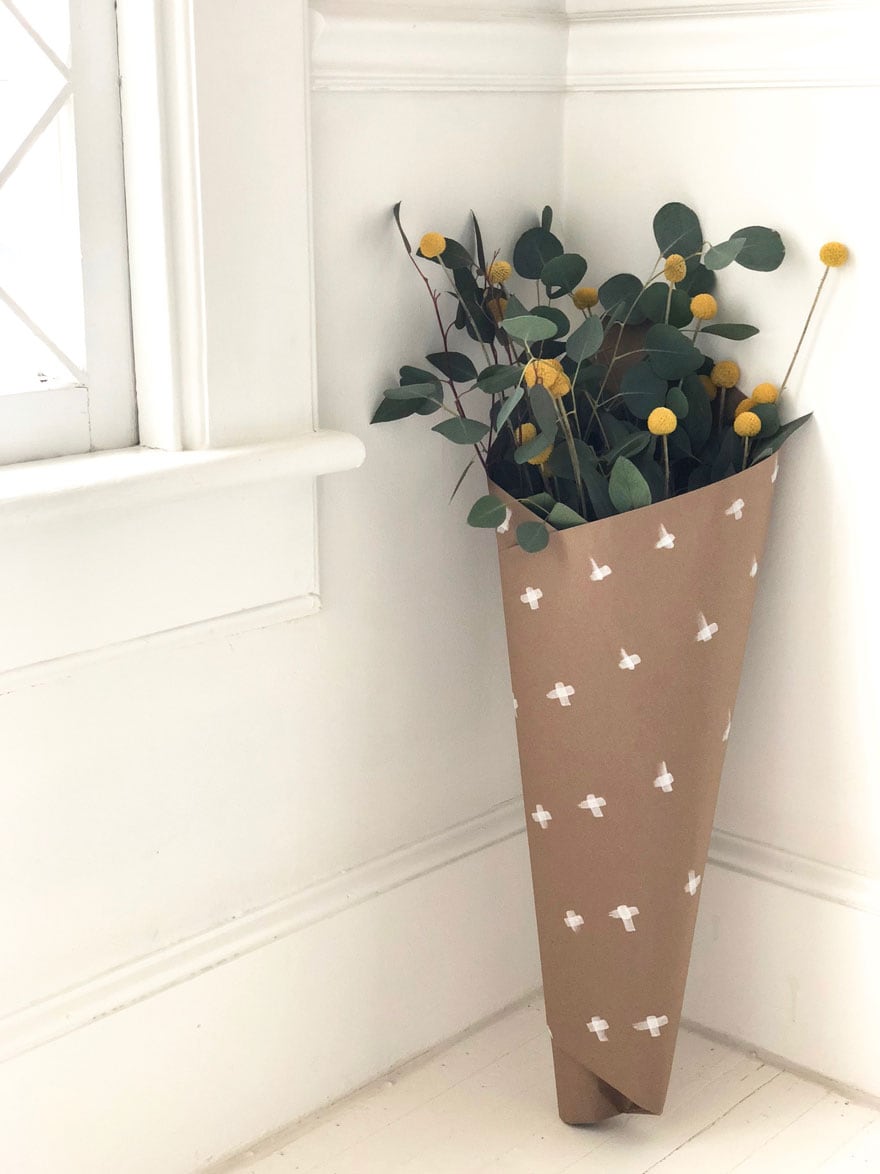 Last week I visited my friend Diane Karmen in her beautiful home and we had coffee in her kitchen.  (you can read that post here).
Diane Karmen
As you can see–she had the perfect spot for them!
DIY flower wrap with only 3 things