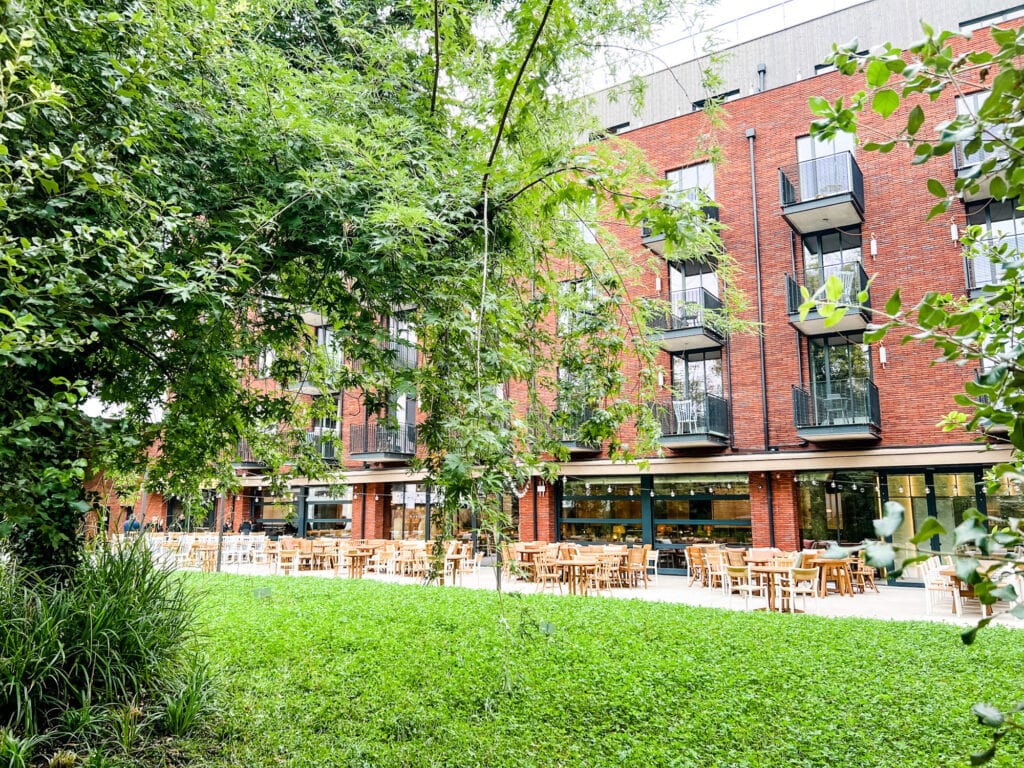 In a strange act of serendipity, we stumbled upon the MOB House Hotel Paris. You could say we found this hotel in your typical and then not-at-all-typical kind of way. Allow me to explain. We'd been in France for three weeks and arrived at our Airbnb in Paris only to find the accommodations unacceptable! Yes, we are picky, but we are also reasonable. Sleeping in a bed where the sheets had not been laundered was out of the question. As midnight quickly approached and running out of options, we turned to the internet and started searching for hotels in Paris – for THAT night, which was rapidly slipping into the next day.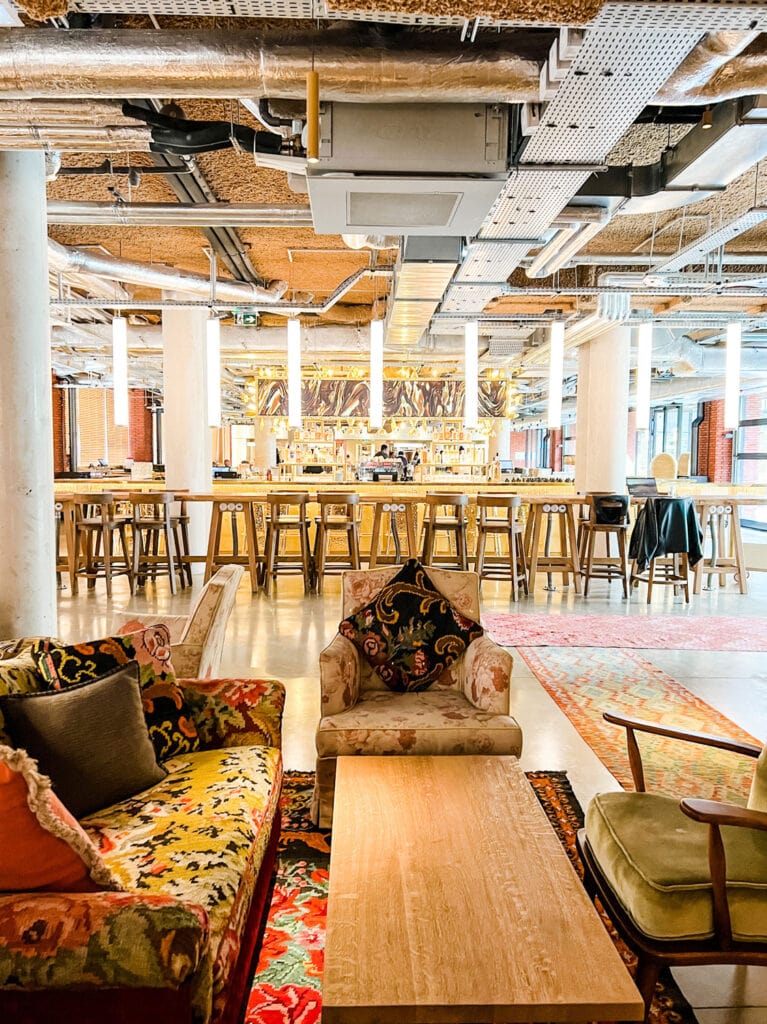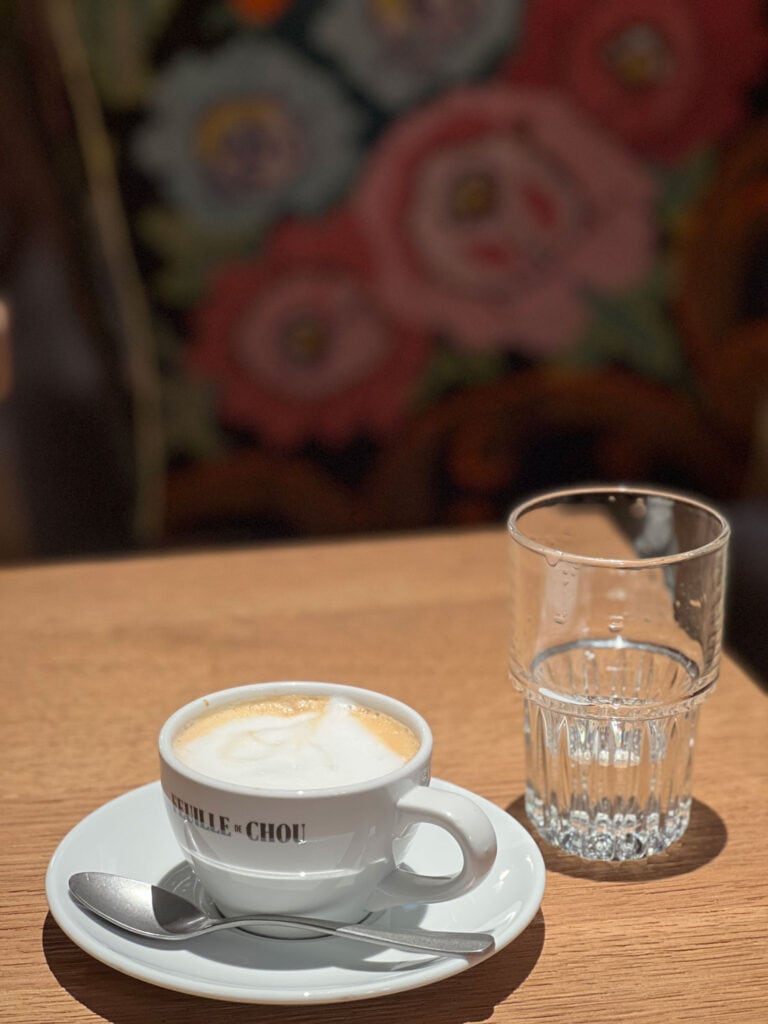 How We Find Hotels at Any Time of Day or Night
We love and trust Tablet Hotels.
We have been staying at Tablet hotels for quite a few years and have always trusted Tablet. It's the first place we check, and usually book with Tablet. So this occasion was no exception. At 2 a.m., we needed to make sure we were making a good choice. So once again, we started our search with Tablet.
Our Tablet search led us to the MOB House, and it showed there was one room available. We quickly called (just to make sure), booked the room, grabbed our bags, called an Uber, and just like that, we were on our way to the hotel – never expecting to discover what we now think is the coolest hotel we've ever stayed at. And by the way, Airbnb was fantastic to work with. They were not only understanding but very supportive and accommodating. Within minutes, we had a full refund.
The concierge at the MOB House, with whom we had just spoken, was at the front desk waiting for us. We showed our passports, signed the paperwork, and got key card access to our room. From the moment we walked through the doors, we were stunned by the decor and the fantastic vibe and immediately knew we had stumbled onto something unique and charming. The staff, even at 2:00 in the morning, seemed truly happy to be there. We wondered if all the hotel guests felt like this.
Inside the room, the air conditioning was set to the perfect temperature. There was the large double bed (a Queen by American standards), and the bed linen was soft and clean. How, we asked ourselves, had we not discovered the 4-star hotel before?
A few interesting details about the MOB House Saint-Ouen
The MOB House origins date back to around 2008 when the Toulouse-born philosophy professor turned hotelier Cyril Aouizerate co-founded the mid-level priced, but very cool designed, Mamma Shelter chain of hotels. And in 2017, he co-founded MOB House Hotels. He worked with his friend and designer Philippe Starck to design a hotel with the philosophy of interweaving travel and maximum productivity for the modern entrepreneur and business traveler.
It's All in the Details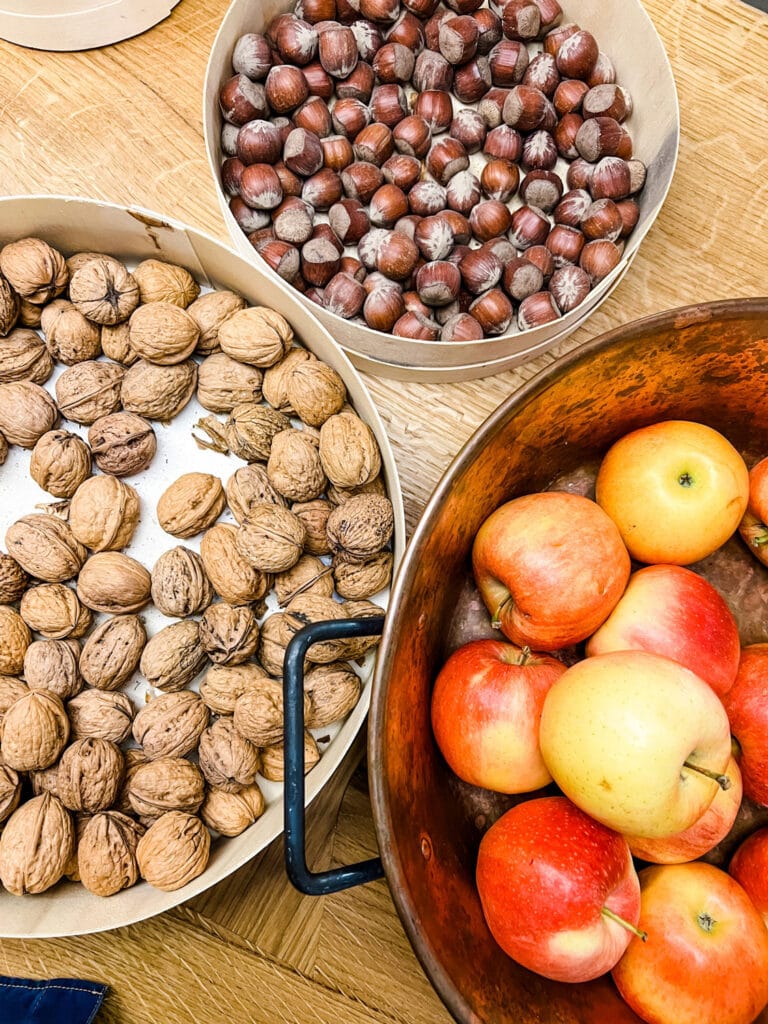 What Makes MOB House so Unique?
They have created an absolutely gorgeous stay, work, meet environment that's cozy and expansive. The main lobby area has many cozy, comfortable, and intimate lounge areas. They feel like living rooms with armchairs and sofas with throw pillows, stools and coffee tables, and soft lighting.
Then there's the large community workstation, perfect for business travelers, with comfortable desk-style chairs across from the check-in desk. Everywhere is equipped with outlets for convenience. Of course, me being a little bit of me, I couldn't quite figure out the contraption, so out of nowhere, someone was immediately there to help. I had to ask myself, was I making that much of a spectacle, or were they just being attentive.? I still have no idea if this person worked at the hotel or if they were just being super helpful and nice. The place is so chill, and every detail is so perfect that it didn't even surprise me! And, of course, there was free wifi as well.
The people that work at the hotel, in the restaurant, and at the desk go above and beyond for every guest. They are helpful, friendly, and professional.
The lobby has a full bar, and just off the bar is the restaurant Feuille de Chou, a certified organic brasserie serving French cuisine. They tend to focus on organic and local products with seasonal menus to offer up French dishes that are simple and comforting. We follow the hotel and try and keep up with what's happening there. So it was no surprise that we recently discovered Mob House just hired a new head Chef and expanded the menu. We can't wait to try it out on our next visit, which, by the way, we have already booked for this fall. When we say we fell in love with the hotel, we really mean it.
The Lobby and Conference Table or Workstations
There's a seasonal outdoor swimming pool and a fitness center
A beautiful outdoor pool and a well-equipped gym are just off the huge private garden area. Instead of the traditional robes, each room has two surf ponchos, perfect for wearing to the pool.
The Gym with a Garden View
The Rooms at MOB House Paris
The guest rooms are absolutely gorgeous. We had the smallest room (we were in no position to be picky at 2 a.m.), and it didn't feel all that small. It had everything we needed. Our room, MH21, was 21 square meters or approximately 226 square feet. They have larger rooms with desks and meeting tables, and the top floor of the hotel, complete with city views, has a 1,600 square feet three-bedroom apartment.
The hotel has incorporated a lot of natural materials and organic products. The paint is a straw and clay blend spray. The rooms have solid oak floors (French, of course) and beautiful French tiles in warm terracotta, marble, and concrete walls that have been meticulously polished. Large utilitarian hooks serve as art and a place to hang your clothes. And, of course, each room is equipped with free Wi-Fi.
Pin for Later
What is MOB House Paris Near?
MOB House Paris is located in the Saint Ouen neighborhood in central Paris. It's a short walk to the nearest metro line or bus stop or a 15-minute Uber ride to Paris City Center. And it's coincidentally a 2-minute walk to one of the largest flea markets in all of Paris (coincidentally, one of our planned stops for this trip)!
Les Puces de Paris Saint-Ouen
You may also enjoy these posts about France:
Discover the Best Casual Beach Hotel in France
The Top Five Things to Do in Lyon, France
The Ultimate Packing List for France