We've finally entered outdoor seating season in New York, and Hutch + Waldo on the Upper East Side is the perfect place to celebrate. Weather permitting, the shopkeepers open up a giant garage-style door, which lets plenty of light and air into the shop.
We've been sharing our favorite coffee shops on our instagram account @coffeeshopsofnewyork for a while now, so be sure to follow us for our latest finds. The UES has been a recent favorite, with Ines on 74th and 1st and the new Variety Coffee location on 86th and Lex.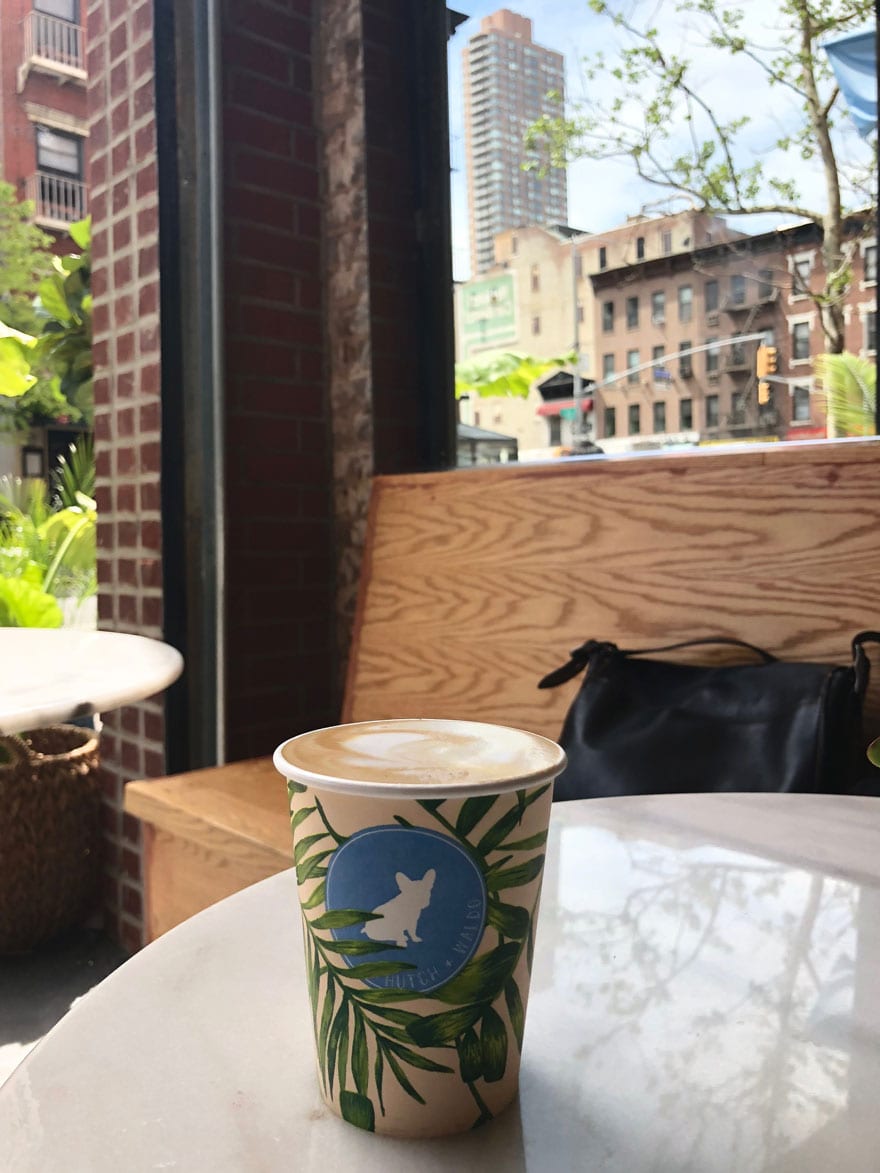 From the warm lighting to the turquoise espresso machine to the greenery placed throughout the cafe, Hutch + Waldo masters the art of the Aussie coffee shop in New York. And how great are these seasonal coffee cups?
The shop serves delicious coffee all day long, as well as breakfast, but they're set to debut their lunch menu soon. We can't wait to see what they serve up next.
We weren't kidding when we said the shop is full of greenery. The plants help blend the indoor and outdoor seating areas into one cohesive space. The outdoor stools are the perfect spot for people (and dog) watching.
You can't miss Hutch + Waldo next time you're on the Upper East Side. It's a neighborhood favorite, but we felt like regular customers even on our first visit– what's not to love?