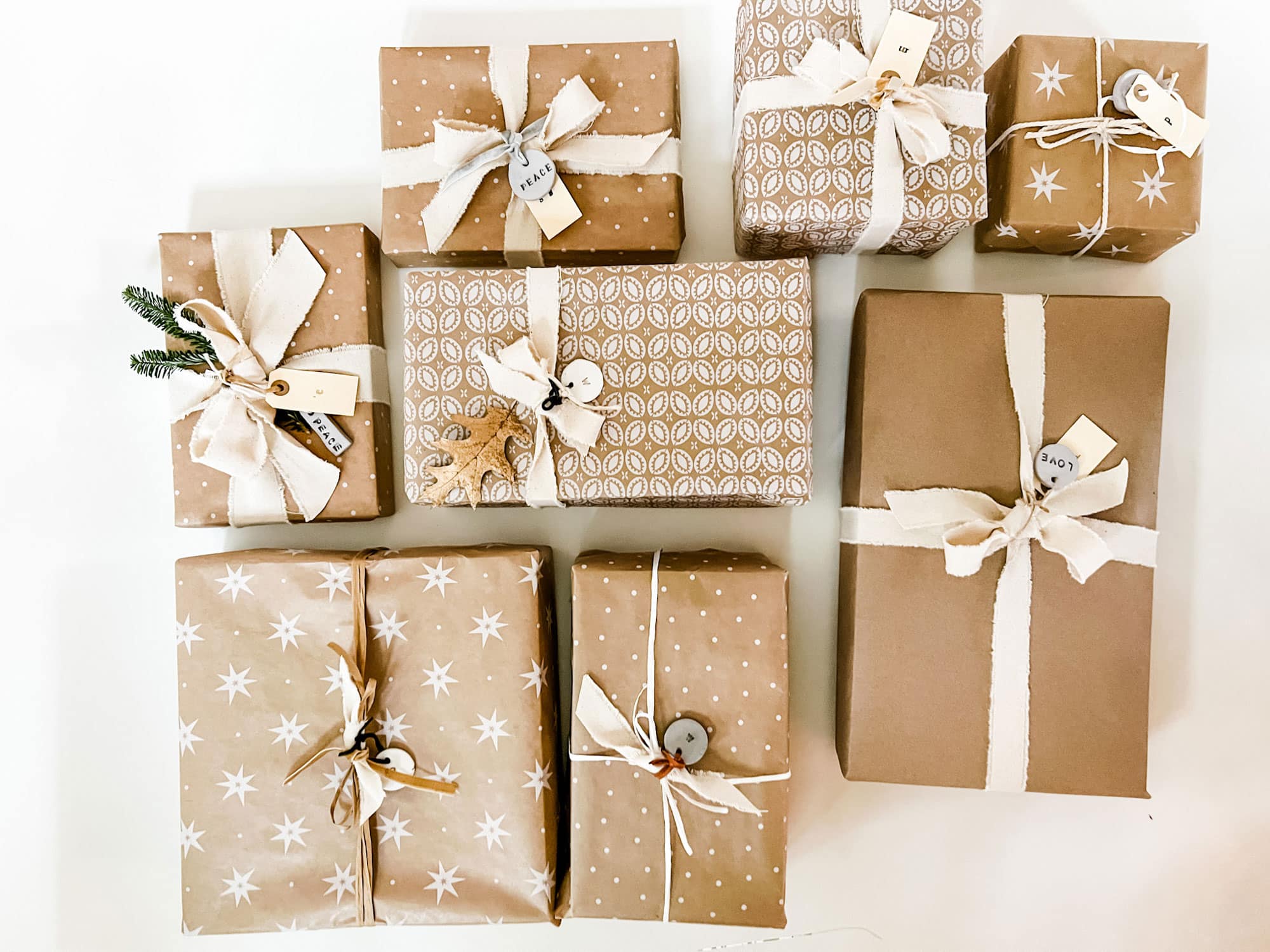 How to make frayed ribbon from fabric or canvas
We all want to wrap gifts to give and put under the tree that looks gorgeous, right? But who wants to spend a lot of money buying supplies that will only be used once? I have ideas on supplies you can make and keep on hand to use any time of year. With a few tweaks, you can make it festive and gorgeous without spending much money!
Bonus: It's better for the environment too! Did you know that coated paper can't be recycled? When I read that, I thought of all the used gift wrap in a giant garbage bag on Christmas morning!
By using kraft wrap or butcher paper, it can easily be recycled. (Just make sure it's kept dry).
My biggest Money Saver is on Ribbon.
How to make frayed ribbon from fabric or canvas. The frayed ribbon has been trending for a few years, and I love it, but I don't love the price. Instead, I buy canvas from the art supply store and rip it to create a ribbon. You can rip any width. Cut it about 2-3″ or wider if you want a wide ribbon to hang a wreath or wrap a large package. Or you can make a thin ribbon. It's easy to do, and you'll save so much money. I made several widths from four yards of fabric. I can use it to wrap up a box or add a little to a box tied up with twine or raffia.
Other Simple Supplies to Keep on Hand for Gift Wrap during the Holidays and Anytime
Make a Small Gift Wrap Kit with Your Supplies
I've been using kraft wrap for years to wrap gifts year-round, not just during the holidays. I also buy butcher paper in a big roll at Costco. I don't have a Costco membership any longer, so I was able to find it on Amazon. One roll should last for years!
In addition to the wrapping paper, make a few kits with your supplies and share them with friends. It's the perfect thing for someone that lives in a small apartment. They can wrap a book, a box, or a bottle of wine or olive oil and add a tag, a few ribbons or twine, and maybe even a flower or an evergreen clipping. And it's all in one place. Everything in the box can be used all year long.
Here's What's in Each Box
Small kraft bags (I added a dot using white paint and a pencil eraser. I made 50 in 5 minutes)
tags from an office supply store
Clay tags
Gold-painted dried leaves
Watercolor stripe tags
Frayed ribbon in two widths made from cotton canvas
You can read more about how I gift wrap in this post:
Buy paper in unexpected places.
Shop for paper at the hardware store in the paint department. You can find small rolls of paper in colors like weathered red and green for around $7 a roll that will last for years. They are perfect for wrapping smaller packages.
The drug store, Target, and Walmart, will have kraft paper rolls in the office supply/craft department. They also have kraft paper with simple patterns like snowflakes or dots during the holidays. A little more expensive than plain kraft wrap, but still quite reasonable.
Use jute twine, baker's twine, yarn, and macrame cord.
These are reasonably priced and easily found in the hardware department or on Amazon. They can be used again and again. Make a few cardboard rectangles, wrap the used twine around it, store it until next year, or be used it during the year to wrap gifts. Wrapping it on cardboard helps to keep it from getting tangled. That way, it will be easy when you are ready to re-use it!
Make or use tags that can be repurposed from year to year
I love making clay tags with initials we use from year to year. Or a word like peace, love, merry, or joy. Even paper tags can be reused or recycled.
More Gift Wrap Ideas!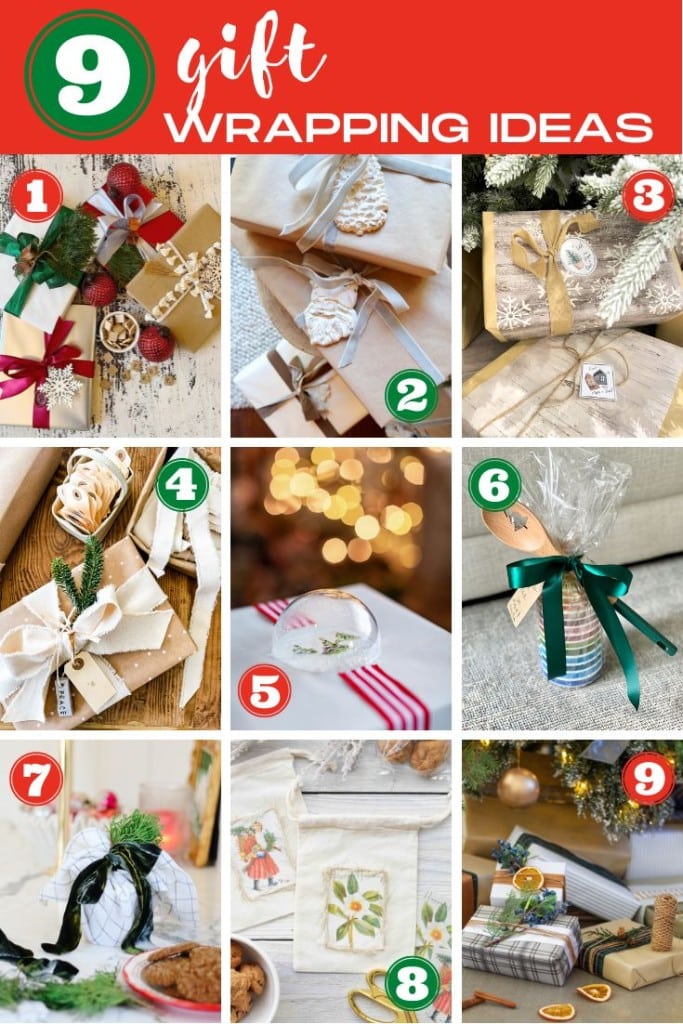 Blogger's Best Gift Wrapping Ideas