Five Sunday Favorites
This year Cindy Hattersley, Mary Ann, and a few friends will be sharing our natural Christmas decor and I'm hoping my DIY clay diffuser tags can be counted as natural. I mean, they are made of clay, so that's natural, right? Use them for everything from gift tags, adding to a napkin ring, or even to a garland of greenery. They are so easy to make and no mess! I love a quick project that doesn't destroy the kitchen in the process.
1. Easy DIY Clay Tags
I've made terra-cotta tags, but this year I found that I like the white clay that looks sort of like concrete. The white clay even cleans up easier! I roll it on my marble countertops like I would when making sugar cookies. You can make them thick or thin, just like cookies. Cut out shapes and using a skewer, add a hole. In some, I added two holes so that I will be able to string my twine through and use it on a garland.
This is all you need to make DIY Clay Tags
The letter stamps come with a holder so that you can make easily stamp words. Or use the letter stamps on their own for an initial to use on gifts, stockings, and napkin rings!

Here are a few other things I am loving this week!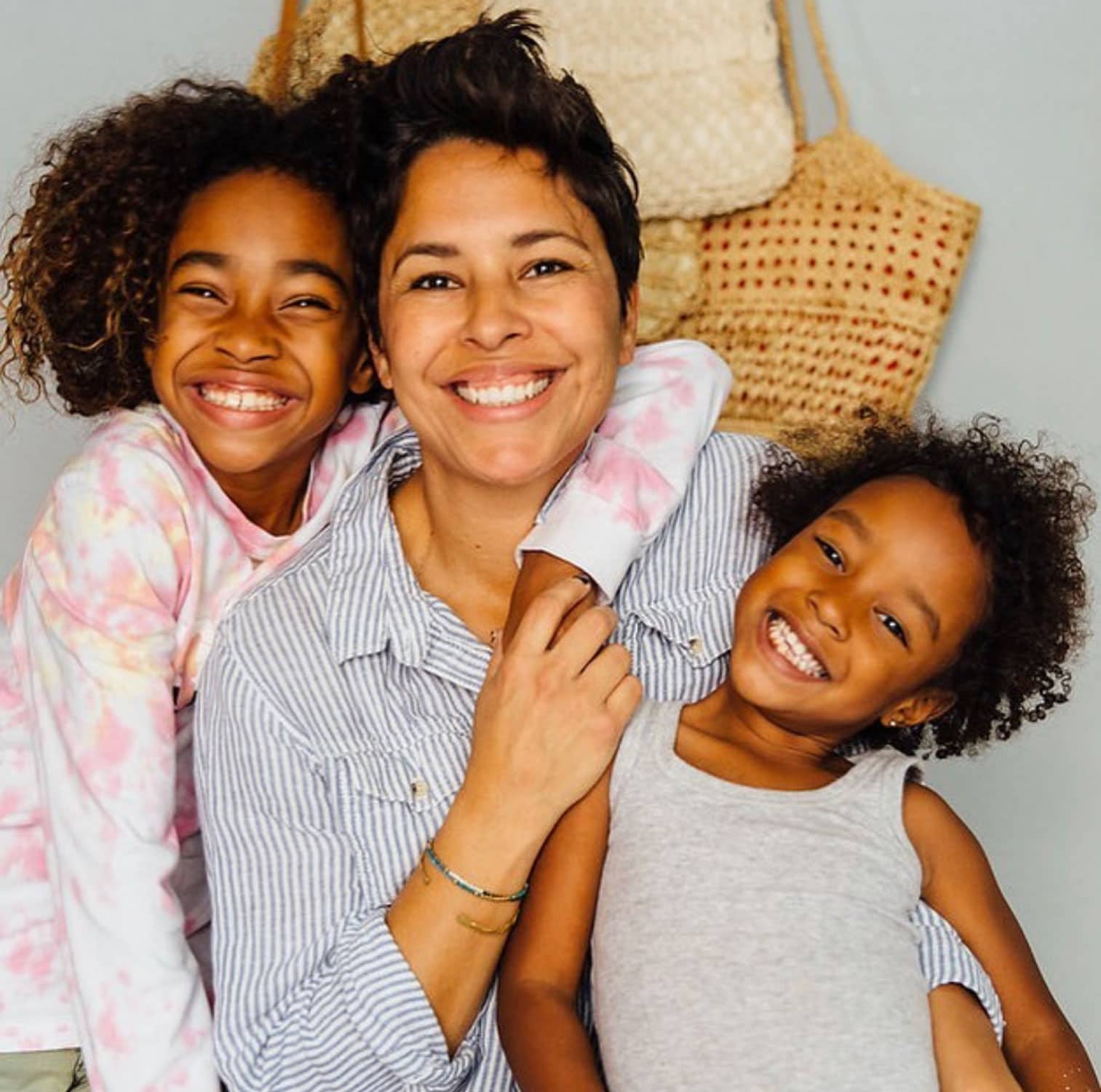 My friend Bianca is so talented and has a great eye for thrifted finds! I've shared Bianca in my favorites before. She has a little company called Sunny and Cheer. She is inspired by the colorful colors of Southern California in the 60s, 70s & '80s. In addition to Sunny and Cheer, she has a new Instagram and youtube called Thrift.Eat.Repeat. That sounds about right to me! Her mission is to teach people how to thrift. She even gives herself little challenges. Picture this: you have 5 minutes and $5 and you're about to walk into a Goodwill store. Go!
This is a new Instagram account I found and immediately, I was like, how have I not been following you? She is an artist-illustrator and adds a bit of animation to every photo. I found her by way of one of my favorite cafés in the city, Buvette! Make sure to pop over to her Instagram so you can see the magic in her squares. @coffeecakescafe
4. The Perfect Hard Boiled Eggs
Since Brent has been working from home, we have added a few weekly routines. One of those is to hard boil a dozen eggs at the start of each week. This always sounds like a good idea to me, so that I make good lunch/snack choices over bad, but my follow-through is not nearly as on point as Brent's. Since last March, we have had a dozen hard-boiled eggs at the ready at any given time. We have used every method and after eight months of trial and error, Smitten Kitchen's method (updated) works every time. We like them a little soft inside, so it's exactly nine minutes. Just thought you might like to know!
5. Bath Salts with Peace & Calming
Taking an Epsom salt bath is something I look forward to every night. I buy a big bag of unscented Epsom salts and add several drops of Peace & Calming Essential Oil. It's a blend of tangerine, blue tansy, Ylang-Ylang, and Patchouli. It's the perfect nighttime blend, maybe that's why they call it Peace & Calming.
A bottle of these makes a cute stocking stuffer or holiday gift for a friend. I used mini Ball glass jars from Target and added a clay diffuser tag. Just before I give it to a friend, I'll add a drop of essential oil to the tag. Nothing could be easier and you could use oils like lavender, lemon, or anything citrus.
Make sure to see what Mary Ann & Cindy found this week!