Summer Reading List
+
Your New Favorite Summer Wardrobe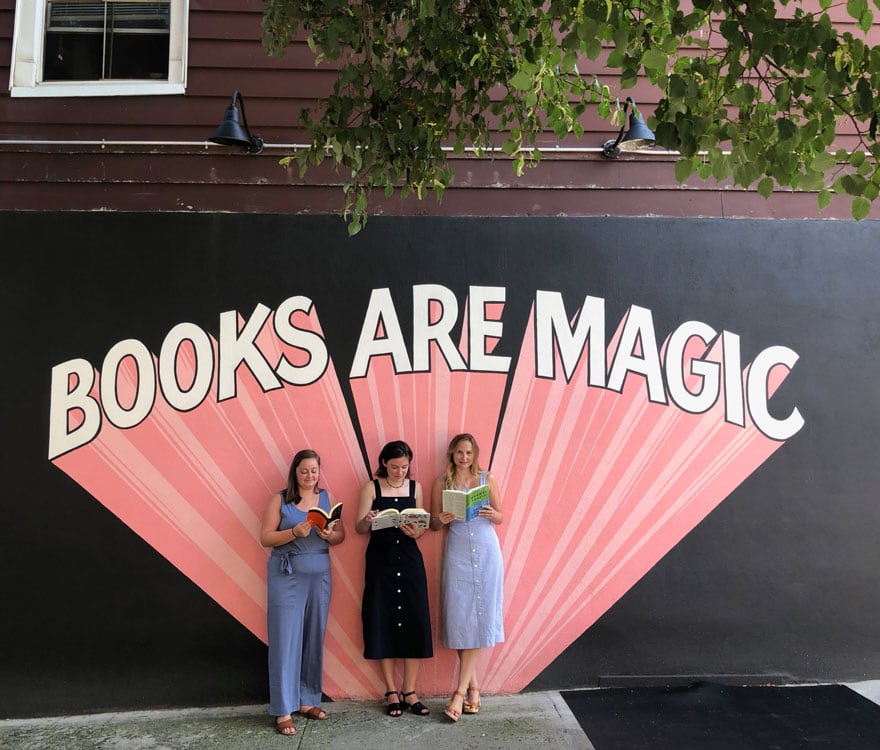 Hello there! I'm Madeline, and I sometimes write for the Most Lovely Things blog. Today we're partnering with Everlane and my newsletter, Read Receipts, to show you some of our favorite looks (and books) for summer. The Read Receipts gals, which include myself, Kelsey, and Courtney, got to try out some Everlane clothes, so we thought we'd show off the new styles at some of our favorite spots around Brooklyn.
Books Are Magic
We started at Books are Magic in Cobble Hill, one of our favorite bookstores of all time. Author Emma Straub and her husband Michael own and operate the store, which, in addition to having an excellent collection of books, offers amazing events with authors, journalists, and book people.
Then we made our way to one of our favorite spots to read– Cobble Hill Park. Kelsey, left, is wearing the Cotton Weave Picnic Dress in Dark Navy, as well as the Block Heel Sandal in Black. Madeline, center, is wearing the same dress in Navy/White mini stripe. Courtney, right, is wearing the Luxe Cotton Jumpsuit in Dusty Blue. The dresses are so comfortable and easy to wear, even on a hot summer day in New York. Courtney's jumpsuit feels so silky and luxurious, and, magically, does not wrinkle!
Cobble Hill Park
Brooklyn Farmacy
We couldn't leave the neighborhood without stopping by Brooklyn Farmacy for milkshakes. The old fashioned soda fountain is the perfect place to cool off for a treat on a summer day. Plus, it has an adorable pink bench and wooden platform outside that was just made for reading.
Thanks, Everlane, for dressing us up! Check out our summer reading list below, and if you like what you see, subscribe to Read Receipts!
Read Receipts Summer Reading List

Shop Madeline's Favorites: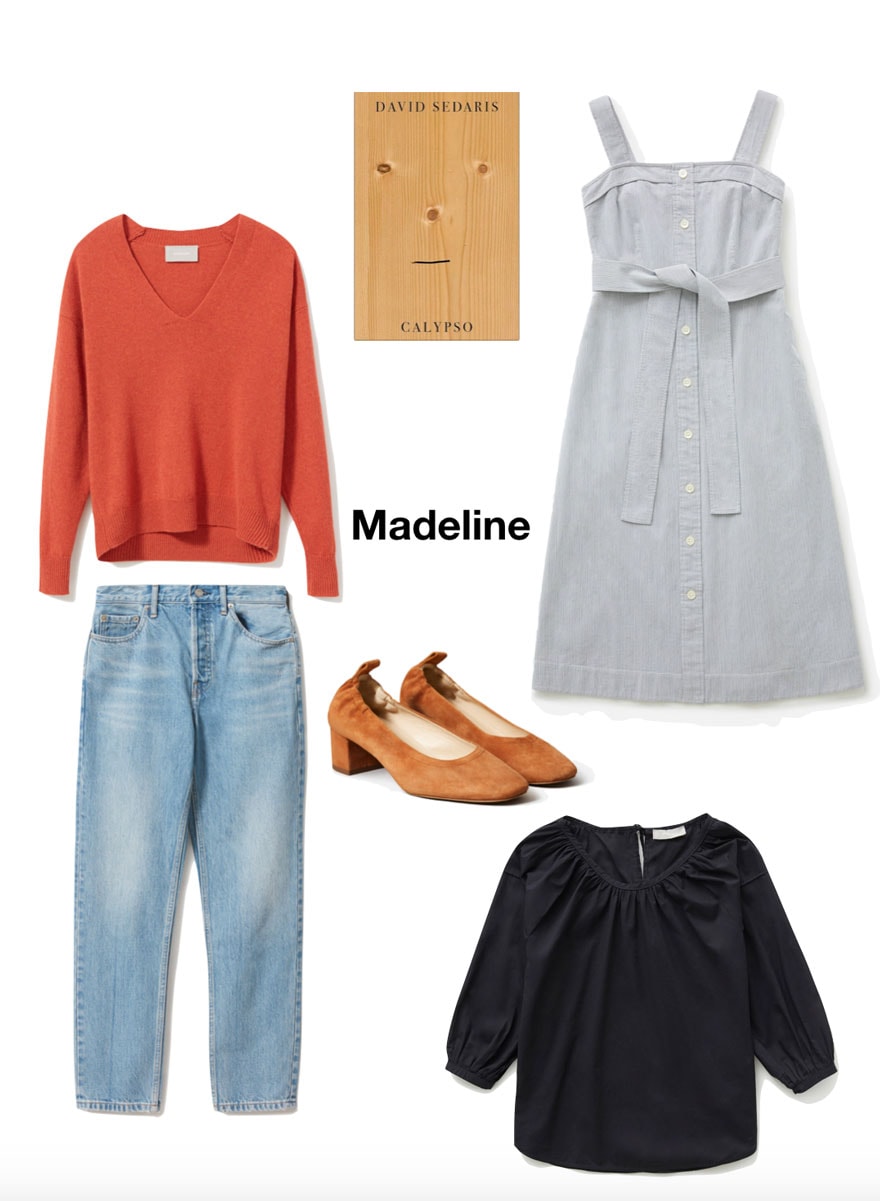 Shop Kelsey's Favorites:
1. The Cotton Weave Picnic Dress in Dark Navy // 2. Normal People by Sally Rooney // 3. The Cashmere Crew// 4. The High-Rise Skinny in Bone// 5.The Modern Loafer in Bone// 6. Poplin Wrap Top
Shop Courtney's Favorites: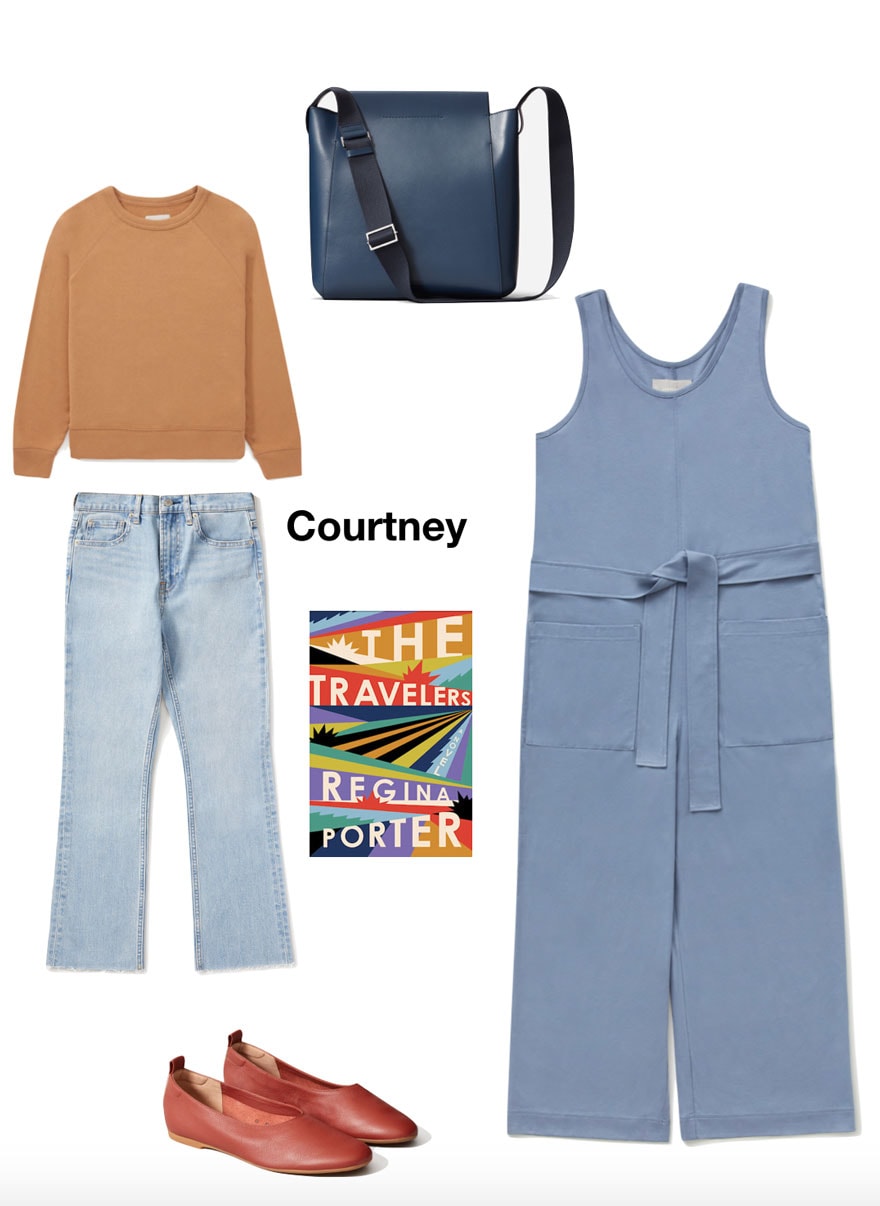 Shop our Books & our Looks!