For our second installment in our Bookmark This series, we decided to highlight our favorite places in the Cobble Hill and Carroll Gardens neighborhoods in Brooklyn. These neighborhoods are easily accessible from Manhattan, yet they feel like an oasis from the hectic city. Keep reading for our favorite spots and a downloadable PDF that you can take with you on your Brooklyn travels!
387 Court Street
Carroll Gardens, Brooklyn
Madcap Cafe is located on Court Street, a charming block with restaurants and shops surrounded by beautiful townhomes. The restaurant has a simple yet delicious menu, from breakfast dishes to their famous patty melt.
225 Smith Street
Cobble Hill, Brooklyn
Books Are Magic's name says it all. The charming bookstore, opened in 2017 by author Emma Straub and her husband, celebrates all things literary. From the Instagrammable mural outside the shop to their carefully curated book selection, Books Are Magic is a must-see if you're in the neighborhood.
348 Court Street
Carroll Gardens, Brooklyn
Whether you're looking to sip a cup of coffee and read the latest edition of The New Yorker in a window seat or catch up with friends, East One Coffee Roasters has you covered. The stylish coffee shop has spaces for working, laptop-free areas, and plenty of window seats, not to mention a great menu of coffee and pastries.

513 Henry Street
Carroll Gardens, Brooklyn
Brooklyn Farmacy & Soda Fountain is the old-fashioned diner of our dreams. The restaurant has a wide array of sandwiches and other comfort food if you go for a meal, although there's really nothing better than just enjoying a milkshake or soda at the counter.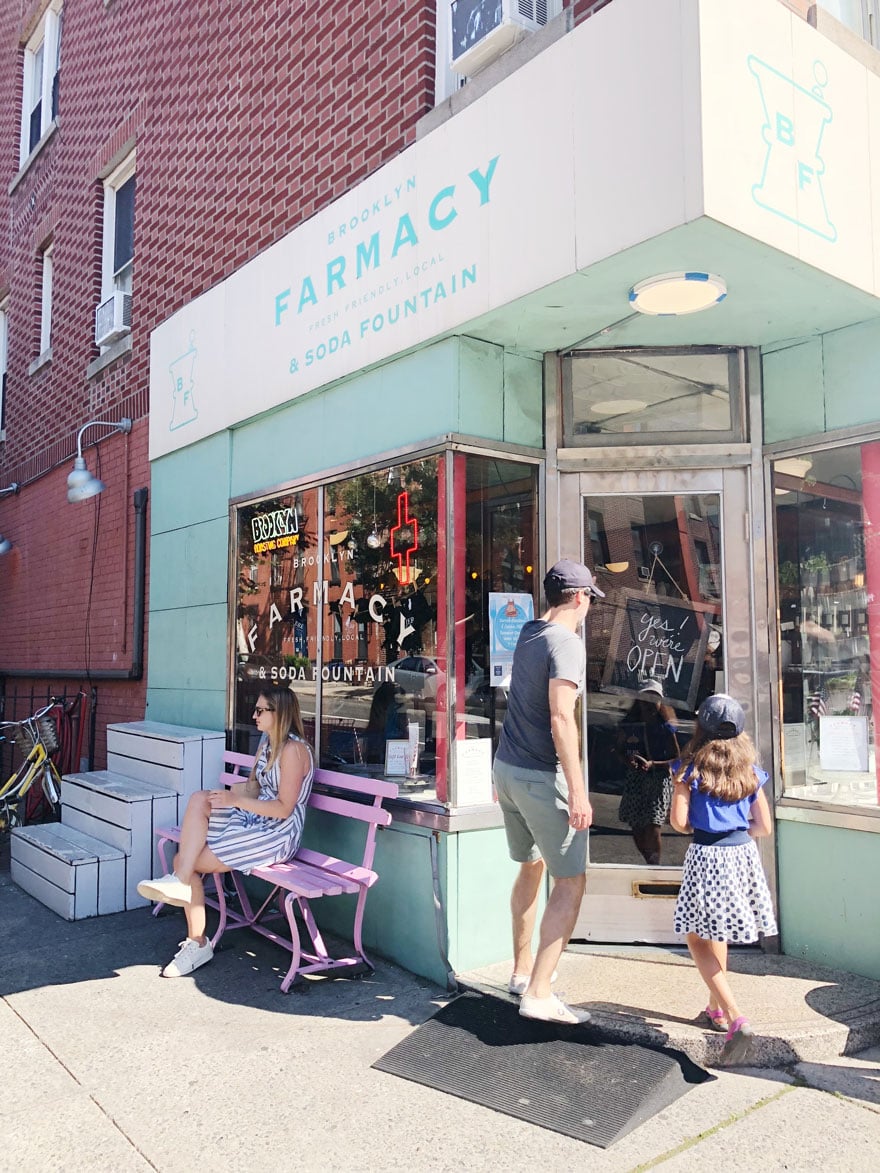 Clinton Street Between
Verandah Place & Congress Street
You can't leave Cobble Hill without stopping by the neighborhood park. Cobble Hill Park may be small, but that's part of what makes it so charming. Take a stroll along the idyllic pathways and don't forget to check out the beautiful homes on Verandah Place.
Verandah Place
19th Century Mews
Cobble Hill, Brooklyn
You might also like our Bookmark This: 5 New York City Cafes That Will Make You Feel Like You Are in Paris
SaveSave
SaveSave
SaveSave
SaveSave