New York City is full of secret streets and alleyways known as mews, but unless you've stumbled upon them, they remain little secret gems.  They create a patchwork of beautiful treasured homes around the city.  The history of these mews dates back to NYC's horse-drawn carriage past.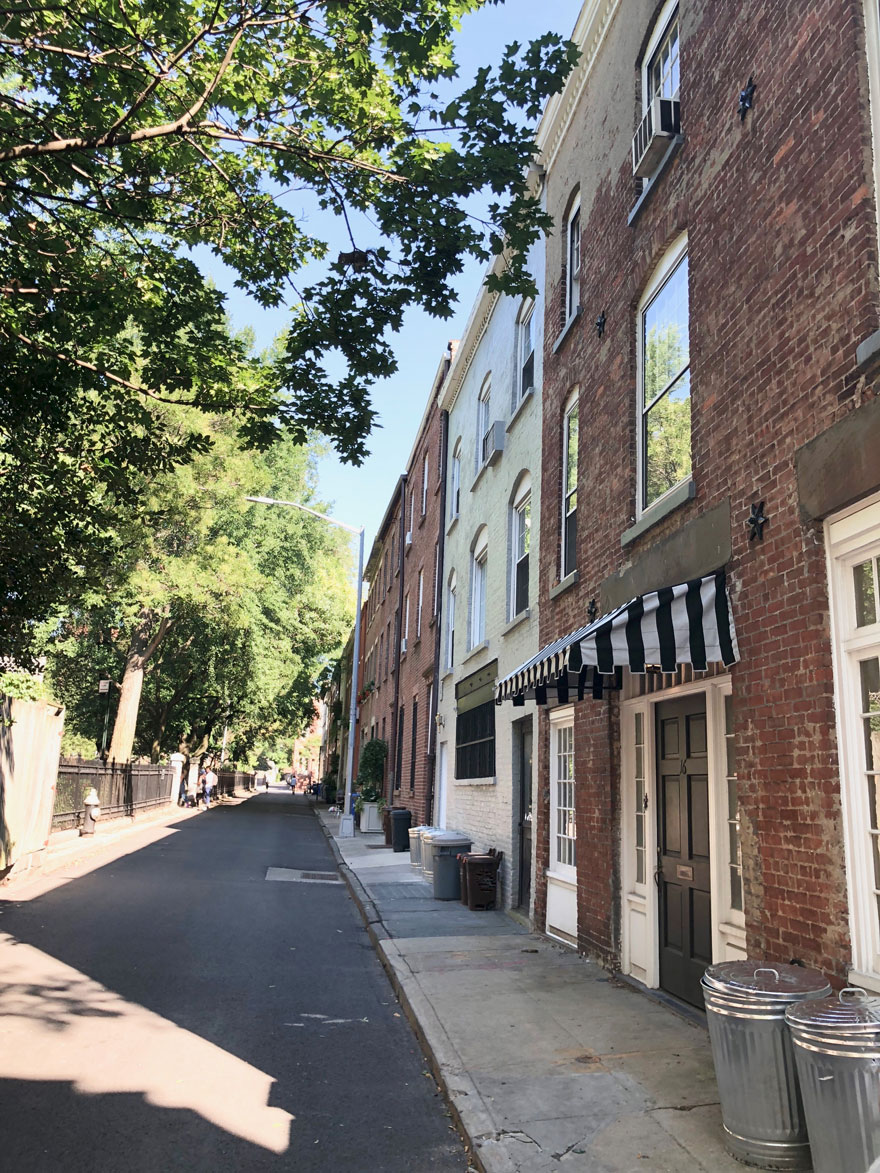 The other day, Madeline was showing me around the Carroll Gardens and Cobble Hill neighborhoods of Brooklyn. We split a patty melt at Madcap Cafe sitting at the counter with an unusually cool breeze blowing through the windows on a summer afternoon. We walked all over the area finally making our way to Brooklyn Farmacy before landing at Cobble Hill Park.  The park is small, but not a pocket park. It's a proper park divided into smaller areas with lots of benches, a small grassy area and a playground. As we walked though the park we came upon Verandah Place. The park itself is between Congress Street and Verandah Place and Clinton and Henry Streets. Locals even refer to the park as Verandah Park.
Cobble
Hill
Park
It was the perfect day to discover this New York City mews. Each townhouse on Verandah Place had beautiful window boxes that only mid summer can produce. The rains of May, June, and July and the heat of August has not yet hit. What's left are window boxes full of coleus in every shade of green and red, geraniums, potato vines and all sorts of mostly shade loving plants. The alleyway known as Verandah Place is 20 feet wide and dates back to when the area was being urbanized and the street grid was laid out. Verandah Place was created to serve as an alley. Many of the three story structures were originally built as stables.  It wasn't until the mid 1960s that the plot of land directly in front of Verandah Place was designated as a New York City Park.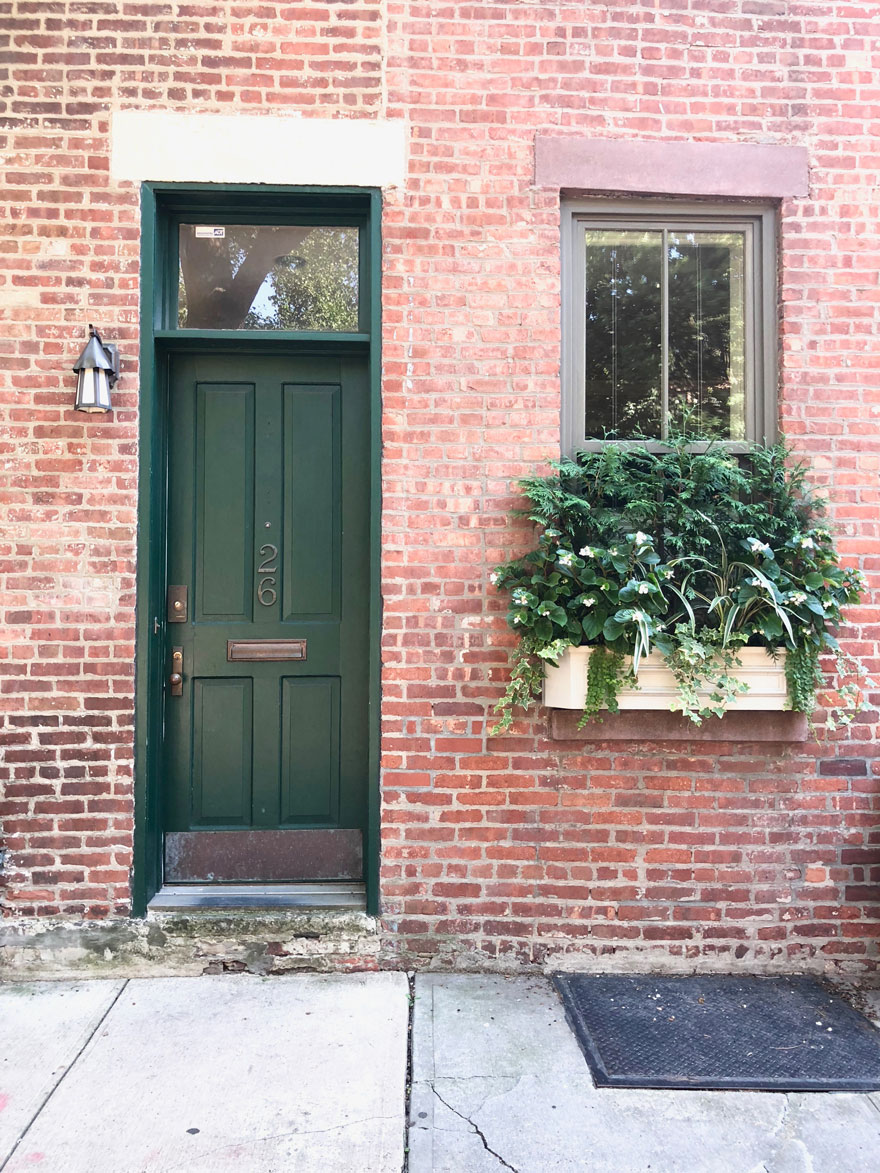 This little pocket of Brooklyn is a great destination for exploring with your kids or friends.  You instantly feel like a local and there's so much to do in just a few block radius. There are tons restaurants, shops (our favorite: Books are Magic), coffee shops, and plenty of history. Check out our Bookmark This post on Cobble Hill & Carroll Gardens.