10 Best Things to do in Portland, Maine, even in the winter.
When we need a quick three-day getaway in the middle of winter, we usually try to find something warm and tropical where we can spend a few days basking in the sun on the beach or at the pool. Late afternoon warm breezes, palm trees swaying, warm water, you get the picture.
But for some reason, our adventurous side kicked in this year, and we decided to do something different. So we went to Portland, Maine, in the middle of winter. Sure, it was cold, but sometimes we felt like we had the entire city to ourselves. And if you dress for it, it was quite pleasant.
If you've never been to Portland, Maine, winter, summer, spring, or fall, put it on your list now. You won't regret it.
468 Fore Street, Portland
We love hotels, especially nice ones. So we were delighted to be hosted by the Portland Harbor Hotel, nestled in the Old Port District of downtown Portland. The hotel was centrally located and surrounded by cool old buildings and windy streets, mixed in with all the modern necessities. Because it is centrally located, we were able to walk to a lot of different places.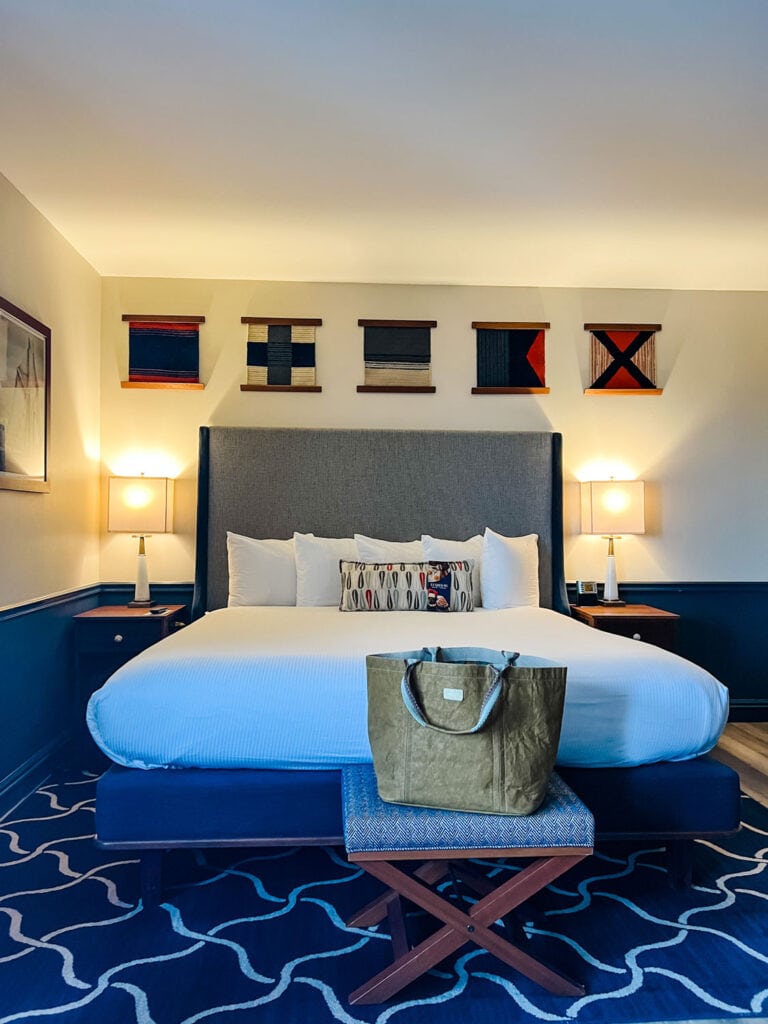 The hotel had everything we needed and then plenty of extras. The lobby was spacious and had an open, airy feeling with plenty of comfortable seating and a cozy fireplace. And since we could walk almost everywhere, when we got cold and needed a break, we'd head back to the hotel, sit in front of the fire, open the laptops, and catch up on some work. It was tempting to sit outdoors by the fire for a few minutes, anyway.
Since we arrived mid-day, we spent the first few hours working and wandering through the small and winding streets, getting a real flavor for what the Old Port District has to offer
What we found most interesting was the juxtaposition of a working waterfront primarily supporting the local fishing trade intermixed with modern office buildings, small businesses selling local goods, and a wide range of seafood and ethnic restaurants.
Having worked up an appetite, it was time to warm up and refuel.
60 Portland Pier, Portland
Earlier in the day, while walking along the waterfront, we stumbled upon Luke's Lobster, a classic Maine lobster shack – although we'd hardly call it a shack. We headed there for a late afternoon snack.
Located right on the water's edge, the second story had an incredible view of the harbor. While we ate lobster bisque and clam chowder, we could see all the fishing boats and ferries from outlying islands coming back to port.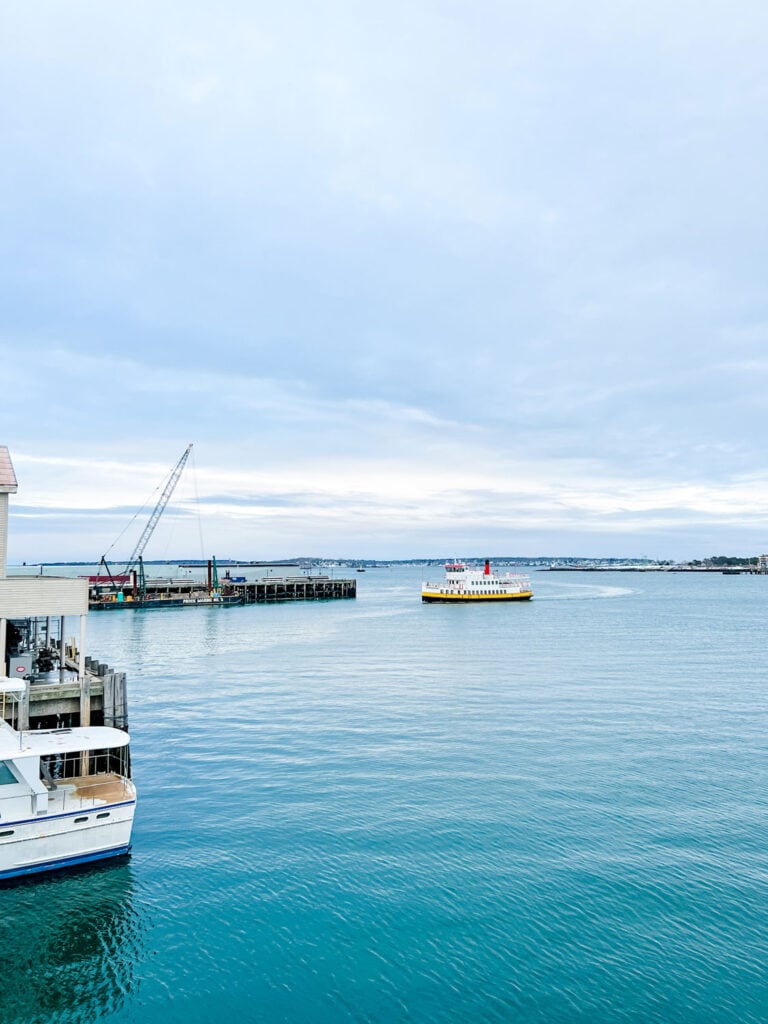 Luke's is a B Corp, which means it is certified and meets high "social and environmental performance standards." All of Luke's vendors are also B Corps. Everything they do is done with sustainability in mind.
We spent the rest of the afternoon and early evening wandering around the waterfront and the Old Port District, popping in and out of local shops and taking in all the sights. Then we headed back to the Hotel to warm up.
It was getting late, but we were able to snag the last reservation in the restaurant at the hotel. Harbor Bistro + Terrace is elegant yet casual in a very natural way, much like the hotel itself. The terrace looked lovely, and we could imagine dining there on a warm summer evening. But tonight, even with the firepit and igloos glowing, we ate indoors.
The restaurant prides itself on local coastal cuisine with simple and delicious ingredients from local farmers and fishermen.
We started with a traditional Caesar salad with a local twist of marinated tomatoes for our meal. It was delicious. We then shared the Bronzed Halibut (locally caught); of course, we had to have a Maine Lobster Roll. It was a memorable dinner and fun to dine on local cuisine.
742 Congress Street, Portland
We started the next day at one of our all-time favorite coffee shops, the Tandem Coffee and Bakery. The structure is a renovated gas station, giving it an old-school charm that is hard to beat.
Known for its buttermilk-loaded biscuit (loaded with butter and strawberry jam), not to be missed if you go!
7 Congress Square, Portland
Next, we were off to the Portland Museum of Art to get a taste of the local art and culture. The museum's mission is to create an inclusive space that champions open expression and makes art accessible to all.
During our visit, the main exhibit was "American Perspectives," featuring stories from the American Folk Art Museum Collection.
Cape Elizabeth and Lighthouse
1000 Shore Road, Cape Elizabeth, ME
Our next stop was Cape Elizabeth to see the state's oldest lighthouse, the Portland Head Light. Built-in 1791, the light station is located in a head of land at the entrance of the primary shipping channel into Portland Harbor. It's sometimes hard to imagine something that old still appears very sound structurally.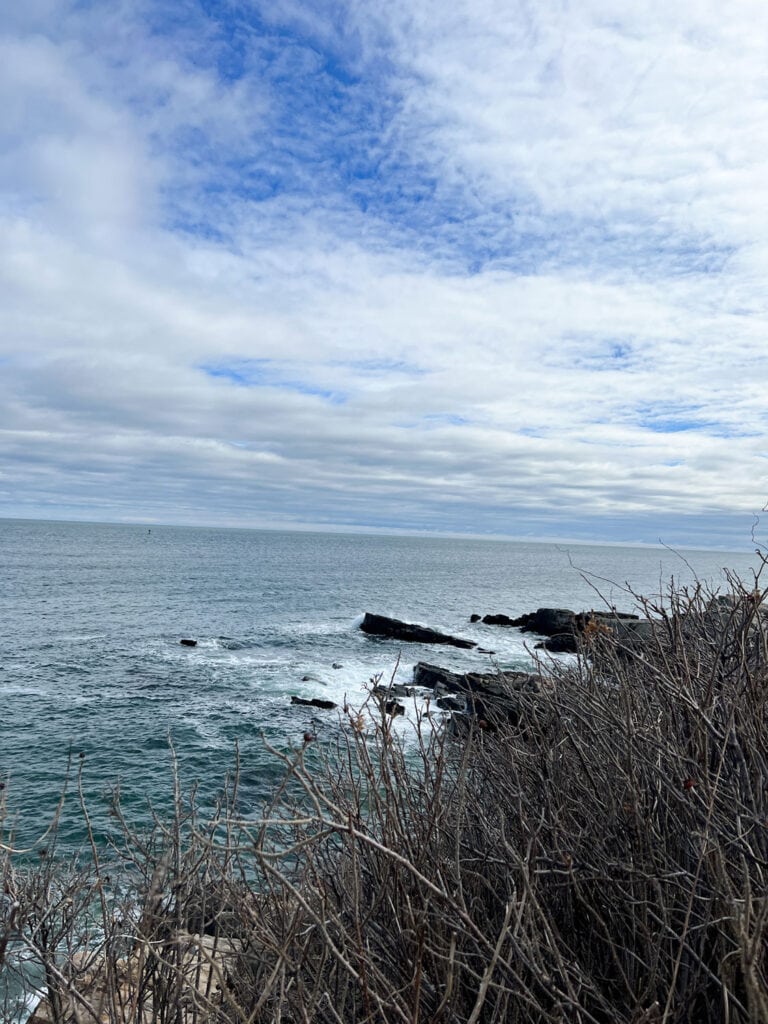 Nearby Beaches
You know our day would not be complete if we didn't find a new beach, or a familiar one for that matter, to take a long walk on. So we headed to nearby Scarborough Beach State Park. It's only 7.5 miles from downtown Portland, and we've been there several times. However, like many beaches, it's very different each time we visit, primarily because of its extreme high and low tides and aggressive currents. And because of that, the types of rocks and shells that wash up on the sand are different each time. A long walk on a beach makes any day better, clears your head, and makes the world okay, even for just a few minutes.
As if one beach walk isn't enough for one day we decided to visit another beach, but one we hadn't seen before. Again, only a few miles from downtown Portland is Old Orchard Beach. It's most famous for its Pier (legend has it that Frank Sinatra once sang here) and the Amusement Park on the beach.
Shopping in the Old Post District
There's plenty of shopping in Portland and within walking distance of the hotel. We stopped in at the Sea Bags shop, where bags are made from vintage sails. We noticed many people on the streets with Sea Bags.
10 Best Things to do in Portland Maine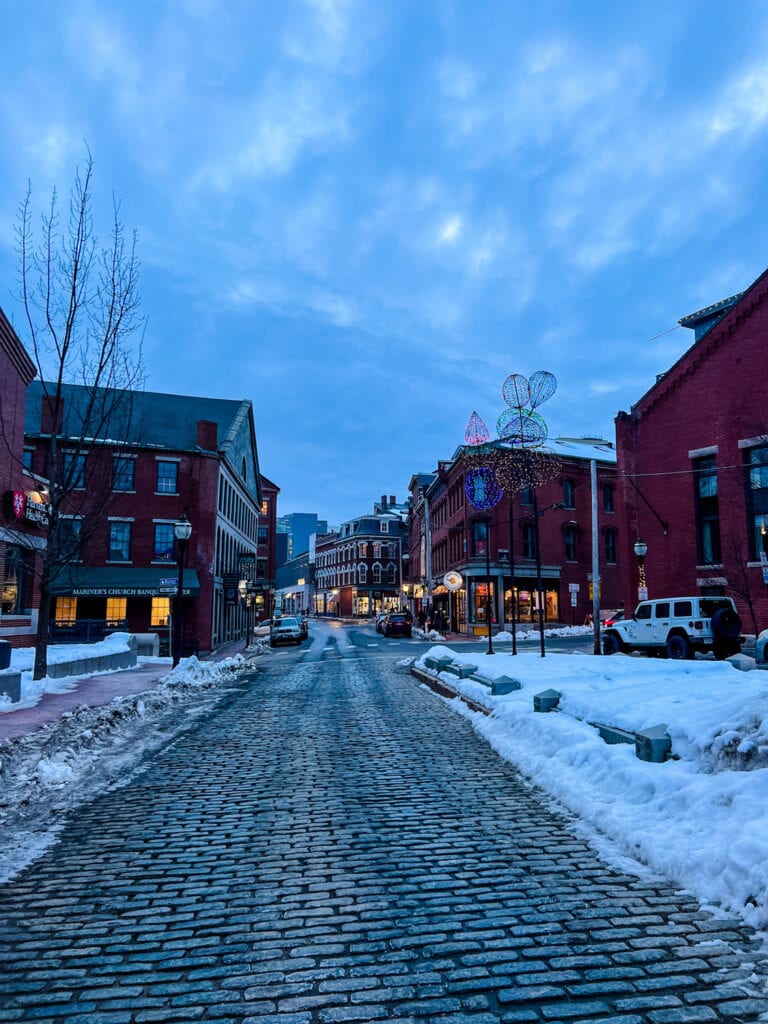 Let us know if we missed anything that should be added to the list. It was a short visit, but we will be back! You might also enjoy these posts on Maine.
The Beautiful Lost Kitchen Cabins in Freedom, Maine
A Visit to the Shop at The Lost Kitchen
Tandem Coffee + Bakery Portland, Maine