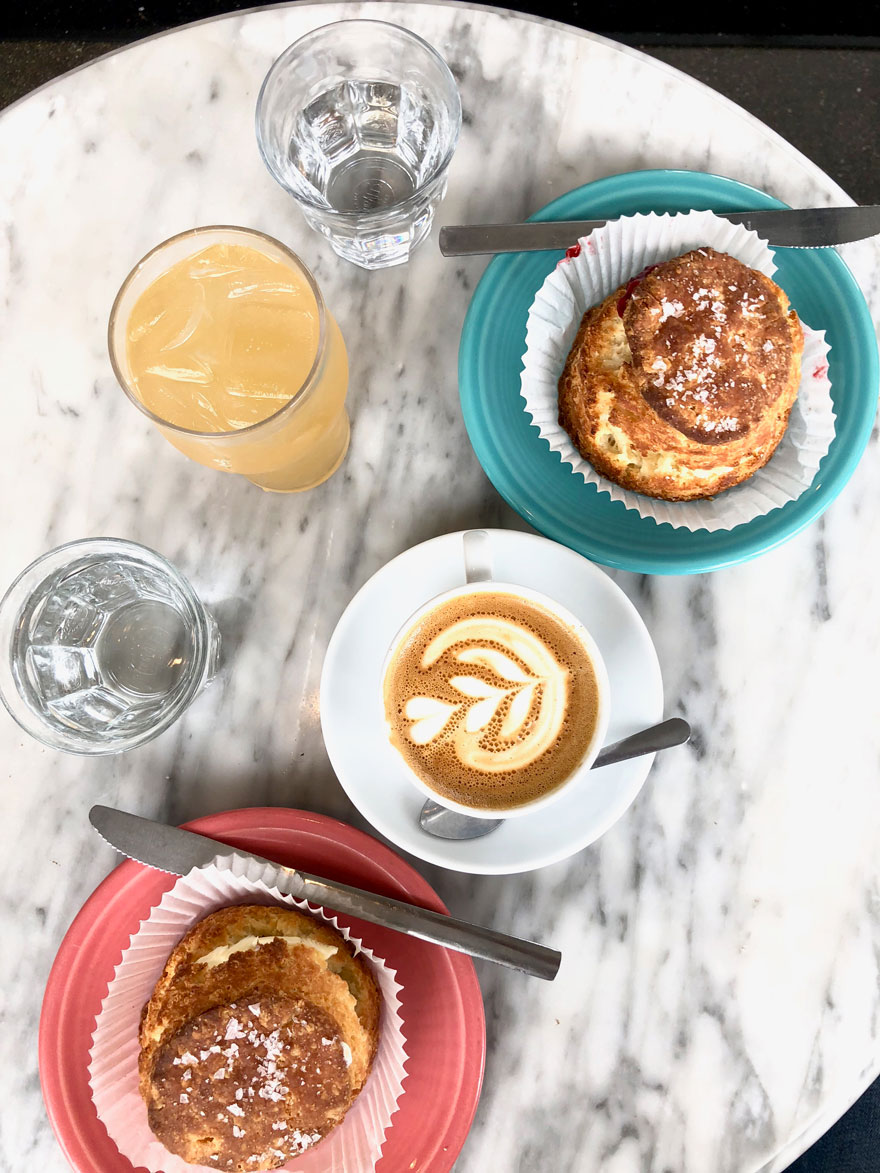 One of the reasons we were excited to visit Portland was the coffee shops. The city may be relatively small, but there is no shortage of charming cafes all over town. We particularly enjoyed the Parkside and West End neighborhoods– they were full of gracious historic homes and beautiful shops and cafes. 
Tandem Coffee + Bakery is located in the West End neighborhood, close enough to downtown but removed from the busy, touristy spots.
The main attraction at Tandem was the biscuits. We were lucky enough to arrive just as a fresh batch was ready. The delicious pastries are sliced in half and slathered with a generous helping of butter and strawberry jam. 
These biscuits are reason enough to visit Portland, they're that good. We also enjoyed the coffee and picked up a few more pastries for the road, so really, you can't go wrong.
Tandem Coffee + Bakery is located in an old gas station that dates back to the 1960s. While the space has been completely updated, the shop stays true  to its vintage roots. There's plenty of space to enjoy your coffee and pastries inside, or you can sit at the long wooden tables underneath the old gas station canopy.
We'll be doing a Bookmark This post on our favorite finds in Portland, Maine, soon.