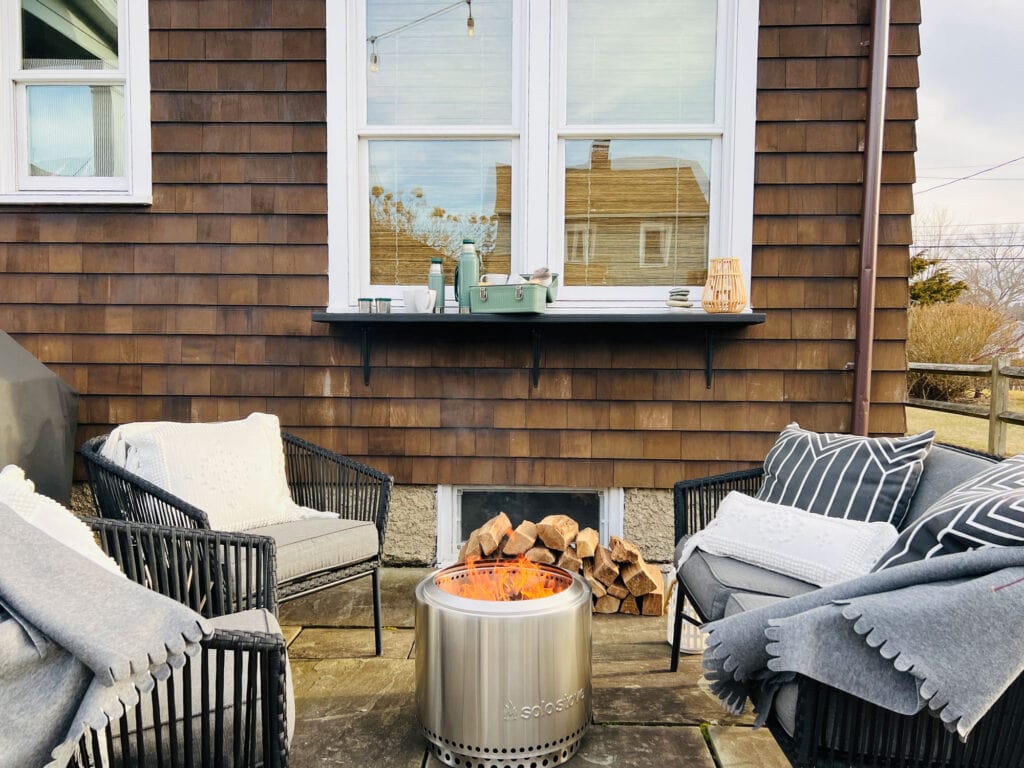 If you love the idea of a fire pit but not all the smoke, this post about why we love our new Solo Stove is for you!
The idea of a fire pit in the backyard, at the beach, sounds so dreamy and the perfect thing to do when entertaining. Except, traditional firepits are just too smoky. You never know where to sit to avoid being in direct aim of the smoke blowing right your way.
We first learned about Solo Stoves on our trip to Maine
When we had the amazing opportunity to stay at The Lost Kitchen Cabins in Freedom, Maine, we had the chance to use a Solo Stove for the first time. We loved it from the beginning. We used it at night and even in the morning when sat outdoors and had our coffee and breakfast. It made it so enjoyable.
What makes a Solo Stove Different than a traditional fire pit?
The Solo Stove Bonfire is engineered to burn smoke-free. It weighs only about 20 pounds making it very portable while still being extremely durable.
They do have larger options, if taking it to the beach or to a tailgate is not important. The one we have is plenty big enough for us!
They also have attachments like a pizza oven.
The Solo Stove Bonfire 2.0 is so easy to use
We created an Instagram reel unboxing the Solo Stove Bonfire 2.0, showing how simple it is to take it out of the box, set it up, and start a fire. It took no time at all before we enjoyed sitting around the fire.
A Solo Stove Makes Winter Entertaining Outdoors Possible
We love being outdoors, but not when it's freezing out. Lighting a fire in our Solo Stove makes it cozy enough to enjoy the outdoors in your backyard or at the beach! We can't wait to take our portable Solo Stove to the beach for a winter picnic.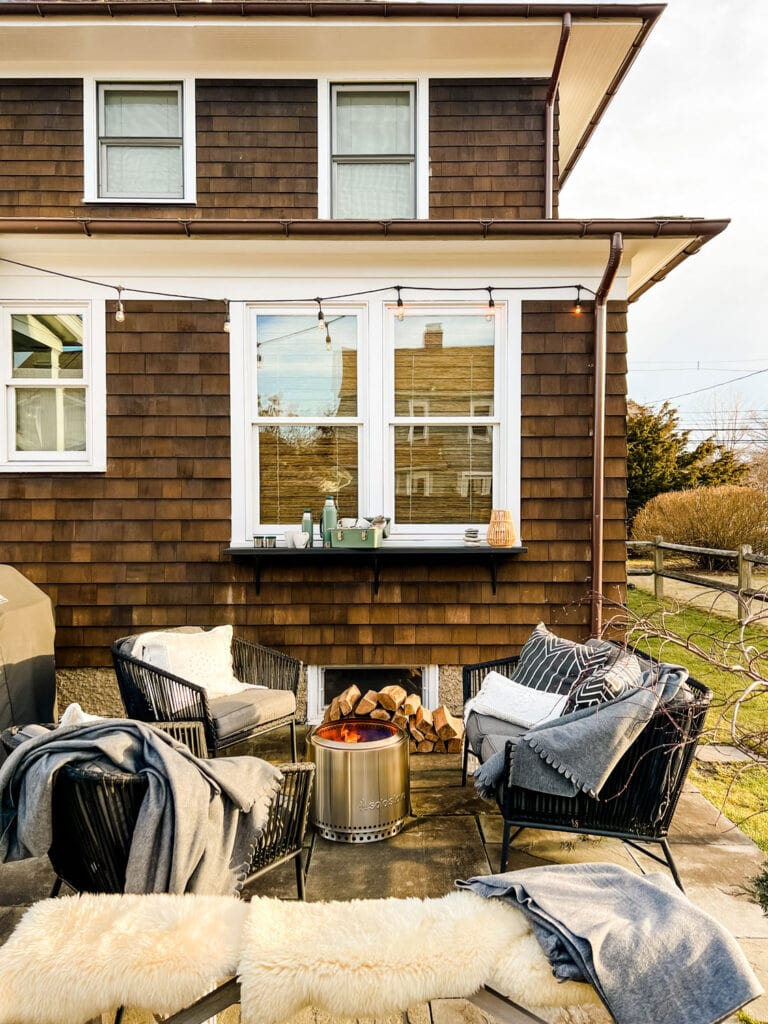 More favorite finds this week:
This adorable poplin pj shirt from Gap. Pretty sure I'll be wearing it out and about.
I love this nest display stand from Terrain, perfect for spring and Easter in so many ways. I used mine wth a little moss and some chocolate bunnies.
A new doormat from Serena & Lily really freshened up our back porch. I shared it on Instagram here. Serena & Lily is having a sale! 20% off everything.
Let's see what Cindy & Mary Ann found interesting this week!
I loved Cindy's Ageless Style post featuring our friend and relatively new blogger Gray Maher. You can check out here blog, State Of Gray right here.
Planning a trip to Paris? Mary Ann has several great posts on Paris, but this latest post: New Places We Loved in Paris has me wanting to book a trip, but then when don't I want to book a trip to Parias?!