There are so many places in New York that make it feel like Christmas. Arriving into Grand Central, St. Patrick's Cathedral, ice skating in Central Park, Bryant Park, Macy's, the windows at Saks and Bergdorf's, the tree at Rockefeller Center…but these are the places I love at Christmastime in New York for a coffee or two and maybe a sweet.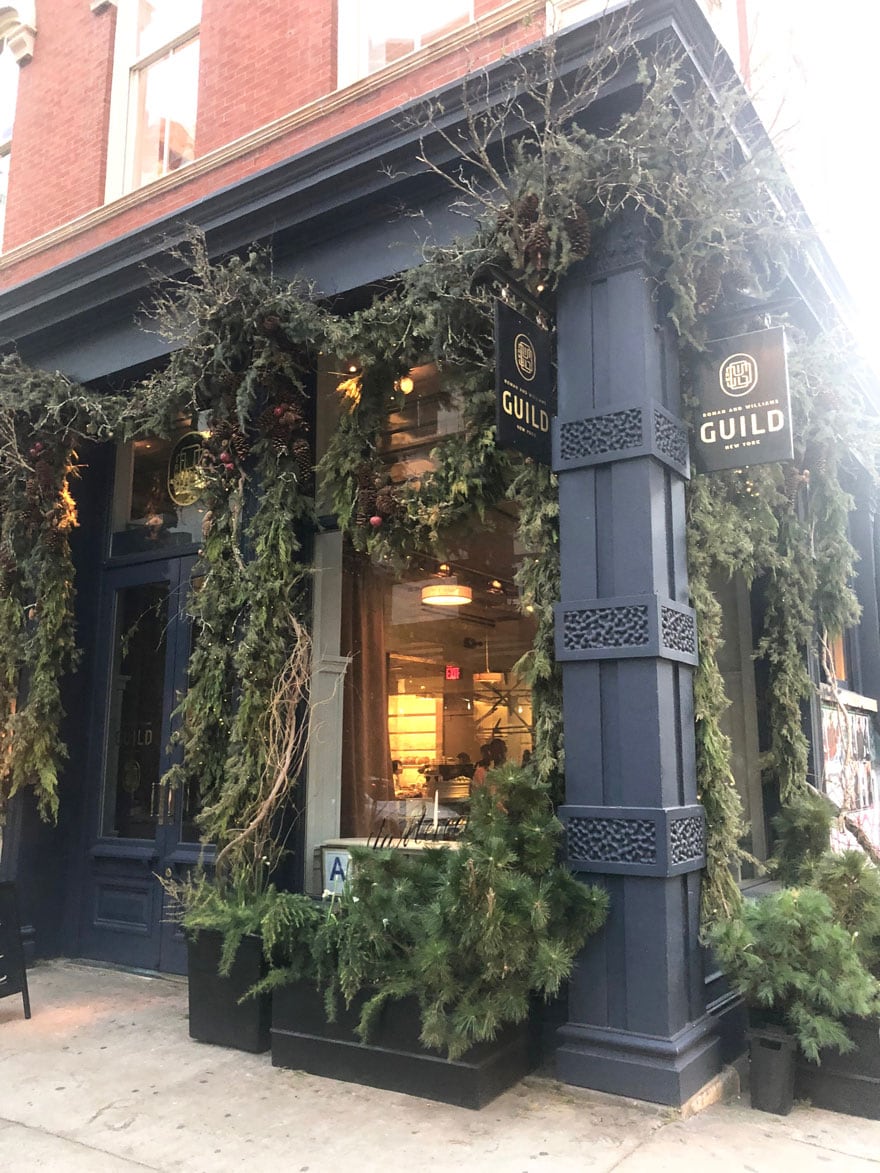 La Mercerie at Roman and Williams Guild opened only one year ago (almost to the day). This spot in SoHo has become one of my favorite places for inspiration and some of the best food morning, noon or night. It has become so popular that you'll need a reservation, but on the off chance that you don't plan ahead, there are a couple of seats in the window that are first come, first serve basis. You'll want to save time to browse all the beautiful home decor. 53 Howard Street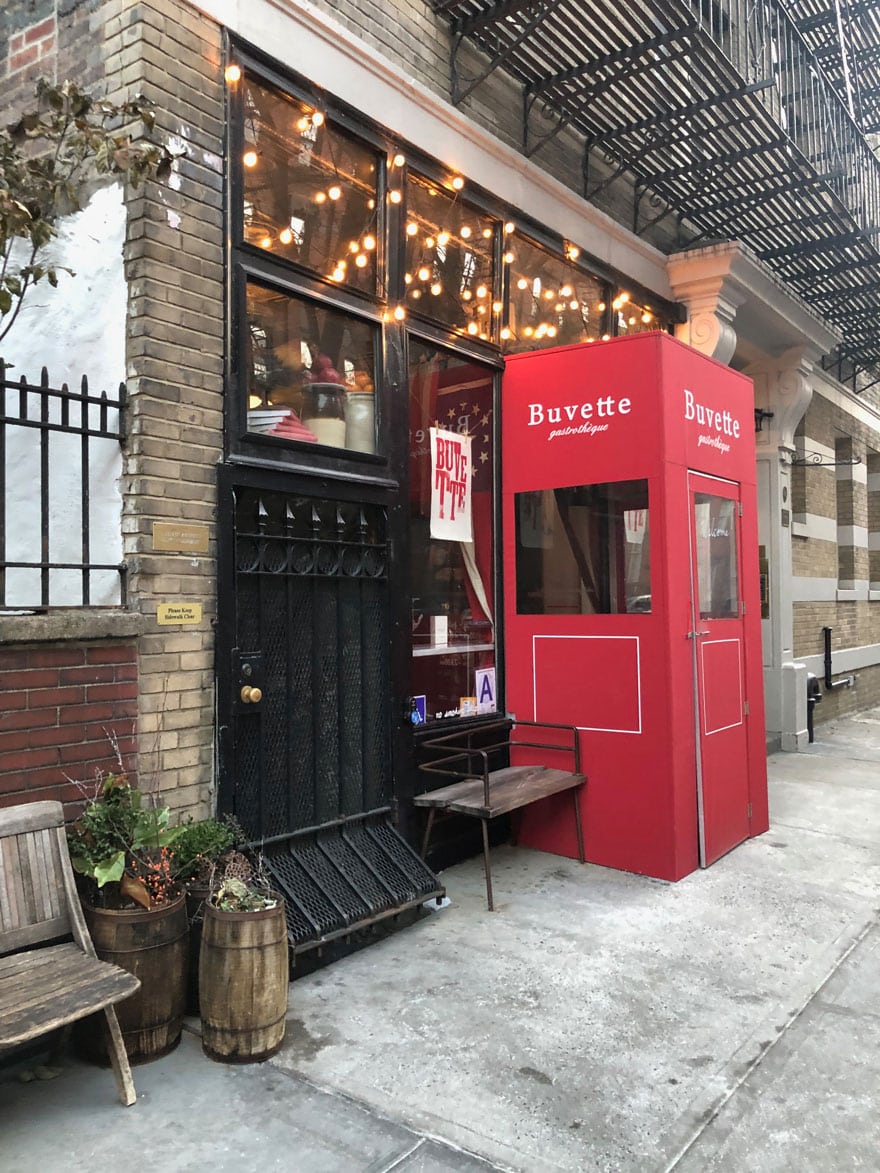 Buvette – one of my favorite places in the city. I love to sit in the tiny window seat and have a cappuccino and a slice of tarte tatin. It's on a pretty, residential street between Hudson and Bleecker. The Friends building is above The Little Owl restaurant a block away so there's always lots of foot traffic and people watching from this little perch just inside the door at Buvette. 42 Grove Street
Via Carota – on the next block from Buvette, their sister restaurant, Via Carota, is open for lunch and dinner and it is so warm and cozy. Go early and add your name to the list (written in chalk on a pipe by the door, numbered by how many in your party). Everything is delicious at Via Carota. Then menu changes often, but there are a few favorites that are simply irresistible. The wild boar ragu and the cacio e pepe are two. We almost always share a bruschetta which is something that changes seasonally, always wonderful. 51 Grove Street
Maman – the cafe known for their beautiful blue and white patterned cups. It's a small shop, although they have a café and tiny shop right next door with an outdoor garden space in warm weather months. There's a communal table in back and a few other tables. As small as it is, I almost always find a seat for a few minutes to sip my coffee and a read a cook book that's on the table to share. 239 Centre Street
Claudette – after a stroll through Washington Square Park you arrive at Claudette. They have a few tables just inside the door between the bar, where, in the afternoon, you can usually grab a table and have a coffee and lemon tart or brown butter madeleines baked just for you. 24 Fifth Avenue 
Bookmark This:  5 places to visit in New York at Christmastime
 These are a few of my favorite places for a coffee and sweet in NYC, I hope you've had the chance to visit your favorite spot in your city! Merry Christmas!
xo annie