Starts with switching out the bedding for warmer weather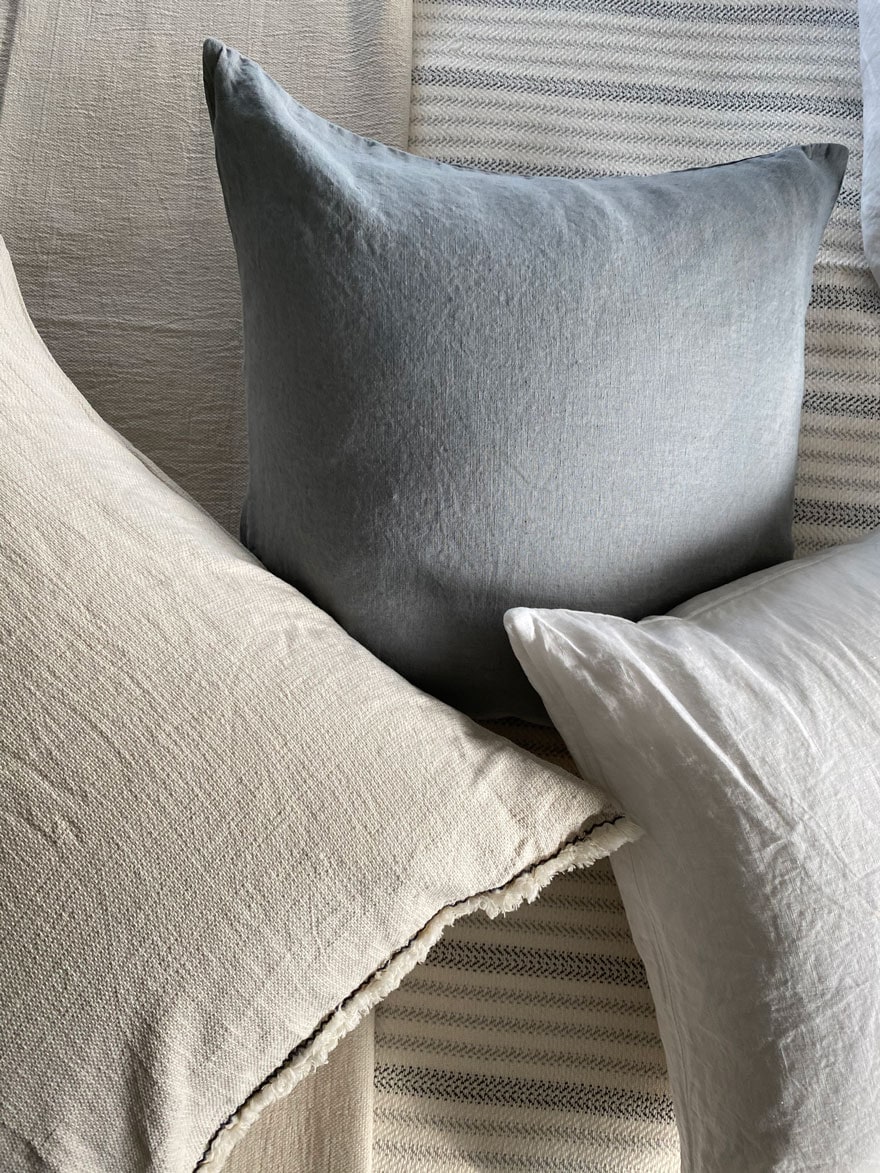 I "should" be way more organized with all this extra time at home, but with four of us working from home, I can't say that has happened. But I did manage to switch out bedding from winter to spring and make a few changes…and you know what? It feels great. Small changes like this can make a huge difference and that's what we are going for right now. Garnet Hill has always been my go-to for beautiful bedding. I ordered a new Rustic Cotton-Linen bedspread and shams and then mixed it with my Stripe Relaxed-Linen Duvet and pillowcases. Garnet Hill makes their duvet covers 2″ smaller so that the insert fits nice and snug. If you've ever had a duvet cover that is way too large for the insert…you know what I'm talking about. Especially in King size!! It can be so annoying, but Garnet Hill pays attention to every detail! I used a cotton blanket similar to this one and the Crochet Embellished Sheets. The throw pillows are all linen in shades of gray and white. Switching out linens and adding something new, makes it all feel fresh and ready for warmer weather.
Graphite walls make a bedroom so cozy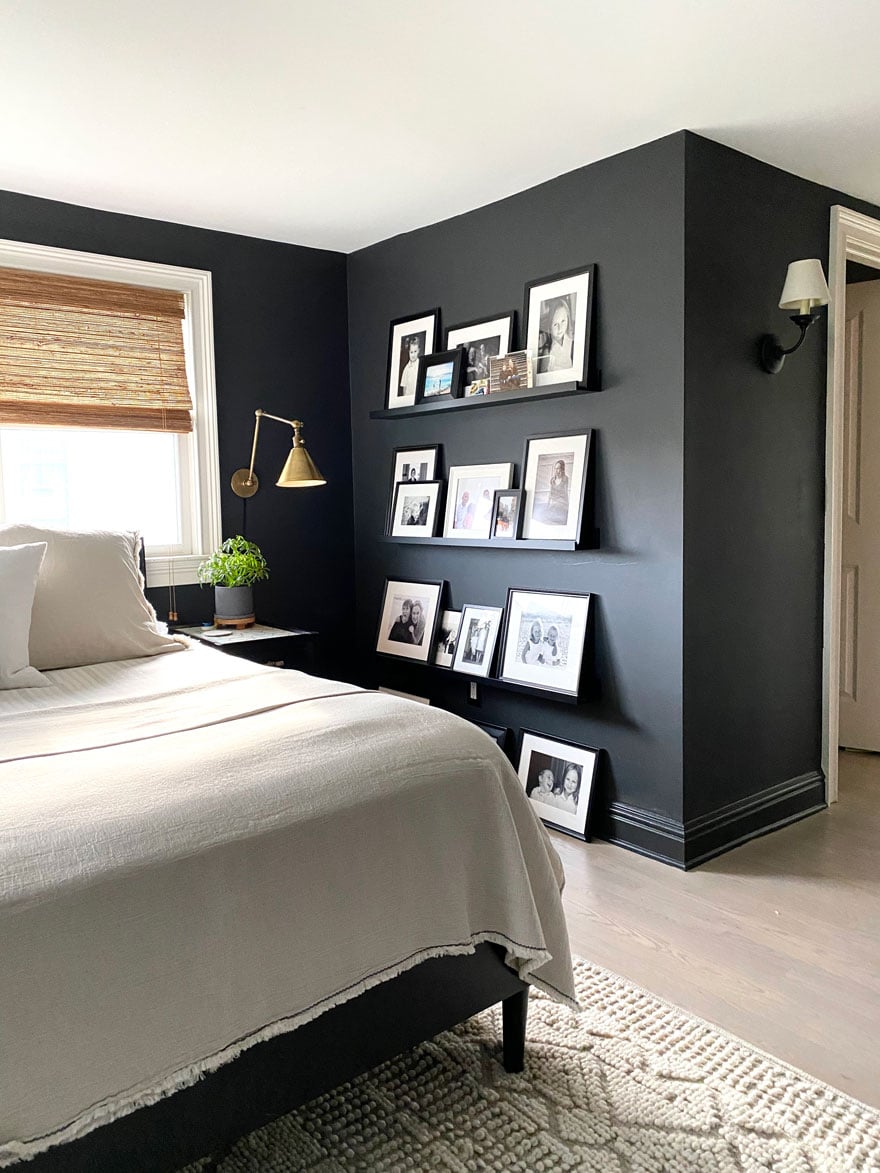 Painted bedside tables updated with hardware & wallpaper
My friend Diane gifted me these night tables when we moved into this house. At our last house, the bedroom was so small we had only space for dip-dyed stools as bedside tables. Diane had them in her basement and of course, I painted them black and added new hardware. I first added grasscloth under the glass, but with the new bedding, I wanted something lighter. Diane happened to have extra Hygge & West wallpaper. I love the modern look it gives them. Thanks again, Diane!
A collection of Black & white photos mixed in with some color photos from travel
Garnet Hill has beautiful sheets, duvets, and quilts, but they also have the best bed basics. Every bed in my house starts with a good mattress pad. We invested in the Quilted Merino Wool-Fleece Mattress Pad. It's reversible so when it gets a little warmer, we will switch to the cotton side. We have GH Signature Pillow Covers on every pillow. They come in three sizes to cover their best Organic-Cotton and Down Pillows.
Madeline's Room at our House
Everything at Garnet Hill is 25% off with free shipping for a limited time!
Our new rustic linen-cotton bedspread and shams make us feel like we have all new bedding. I love that I can keep the old and just add a layer. Garnet Hill is the best for adding that extra layer.
We added these shams in the color ochre to Madeline's bedroom to mix with linen sheets that we already had from Garnet Hill. We love the colors that blend with Pink Sky walls.
Stay cozy, Stay safe!