Last week I received some beautiful hand made tags and a card from a friend in California. We haven't actually met in person but through social media and a recent Zoom call with Sheri about essential oils. She knew I would love these tags and would put them to good use.
Pickled Red Onions
One for me and one for a friend!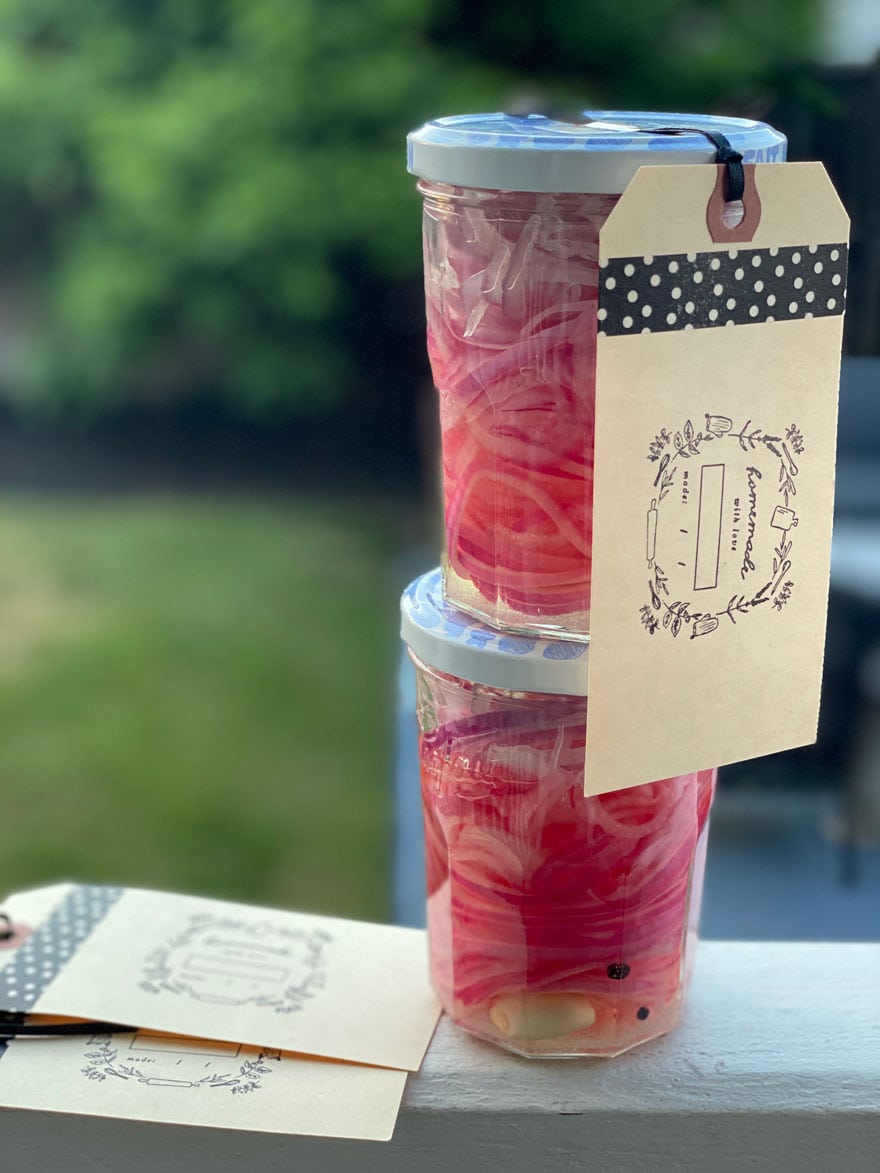 I chose a simple recipe that I could make with ingredients I had on hand. Pickled red onions are so simple to make, but a forkful on a burger, a taco, just about anything…makes it better. I was really just looking for a simple recipe so I could use the tags, but now I'm kind of obsessed with pickled red onions. Have you tried them? If you have a red onion, you probably have everything else.
Ingredients: White Wine Vinegar, red onions, garlic, sugar, peppercorns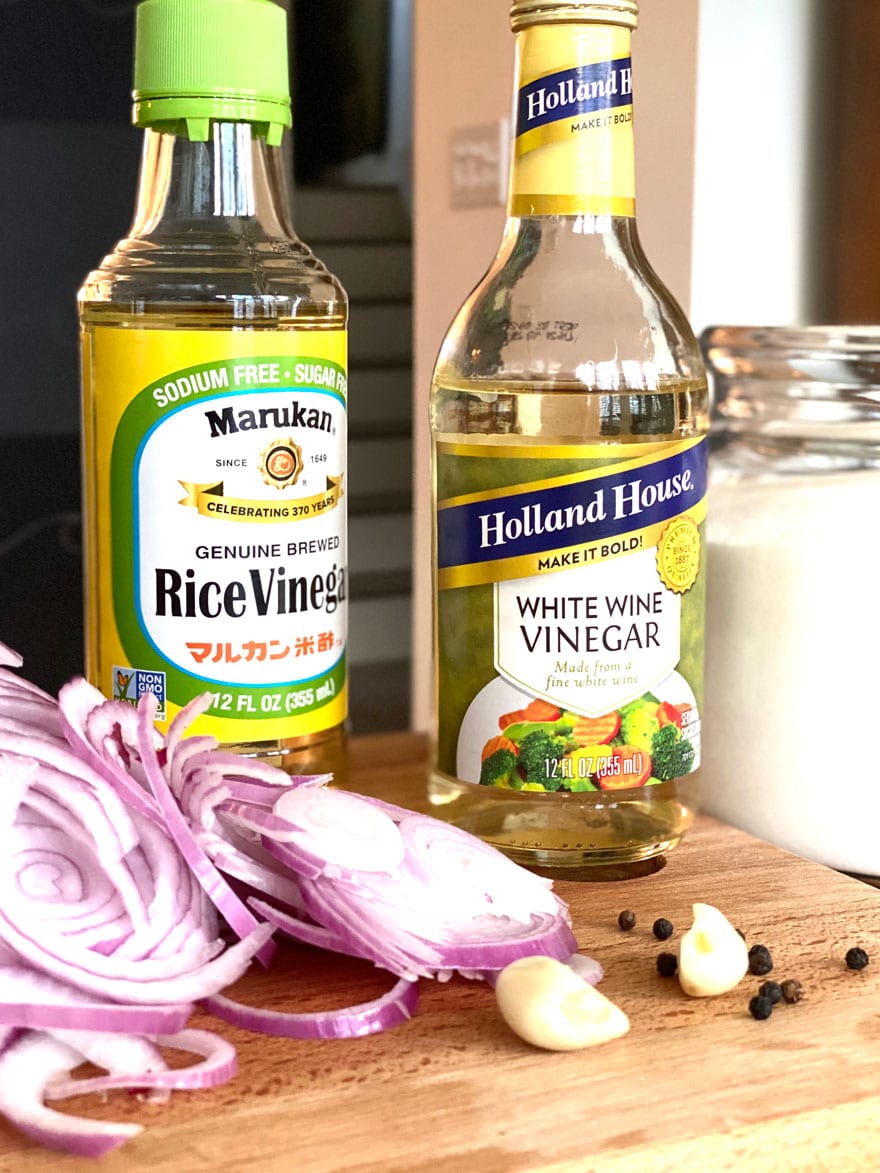 Par-Blanched Red Onions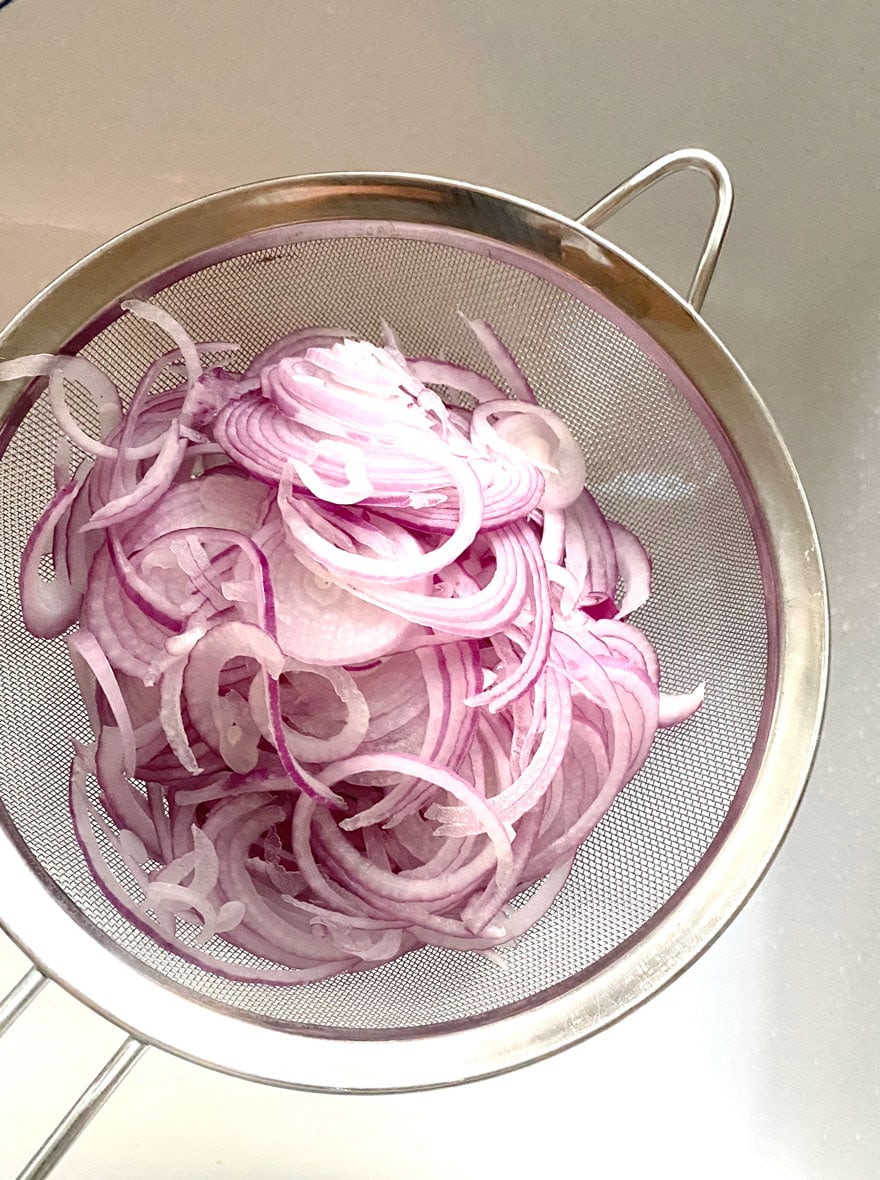 Print
Easy Pickled Red Onions
This recipe makes two 13 ounce jars.
2

large red onions, sliced thin (I used a Mandolin)

1

teasoon sugar

1 teaspoon

salt

1

–

1/2

cups rice vinegar or white wine vinegar

2

garlic cloves

10

peppercorns
Instructions
Peel and slice onions very thin using a knife or a mandolin.
Place sliced onions in a mesh strainer or colander and pour boiling water over the onions, blanching them.

 

Combine vinegar, sugar and divide between two jars.

 

Add one garlic clove and five peppercorns to each jar and and then fill with sliced onions submerging into the vinegar.
Onions will be ready in about 30 minutes, but they will get a little more vivid in color if you can wait a few hours. Store in the refrigerator for up to a week.

 
You might also like this post or this one.