What we are loving at Target right now!
My friend Mary Ann of Classic Casual Home recently wrote a post about her Target favorites, which quickly became mine! I love how she used these sort of bohemian planters on her mantle in her San Francisco apartment. The traditional marble fireplace, the antique mirror, the bohemian planters with snake plants mixed with French tulips is beyond gorgeous!
Mary Ann's office
She also used this tray in her office. It adds a touch of bohemian style. You should see the view out her window. Are you following Mary Ann on instagram? Sometimes she shares photos of the view and it's breathtaking!
1. || 2. || 3. || 4. || 5. || 6. || 7. || 8. || 9. || 10.
Target has a pair of tables in black or natural for less than $200 and I love these woven rugs for summer. Since we've started diffusing essential oils, I keep adding small ones for every room in the house. The little trash bin has a lid and a liner and it's only $20!
I have three of the small Opal House planters and use them in different rooms, like on my bedside table.
Target Outdoor
1. || 2. || 3. || 4. || 5. || 6. || 7. || 8. || 9. || 10.
Target once again has great outdoor options. We love our Standish furniture and after two seasons, it still looks like new. We do store it inside from about late November until April, but during the season, it's on an uncovered patio. We just ordered the Standish sectional for our front porch. I think a few of these would be great around a fire pit in the back yard and I would really like this potting bench. I bought this planter for the porch, but came home and used it indoors. It's the perfect size for a big plant on the floor.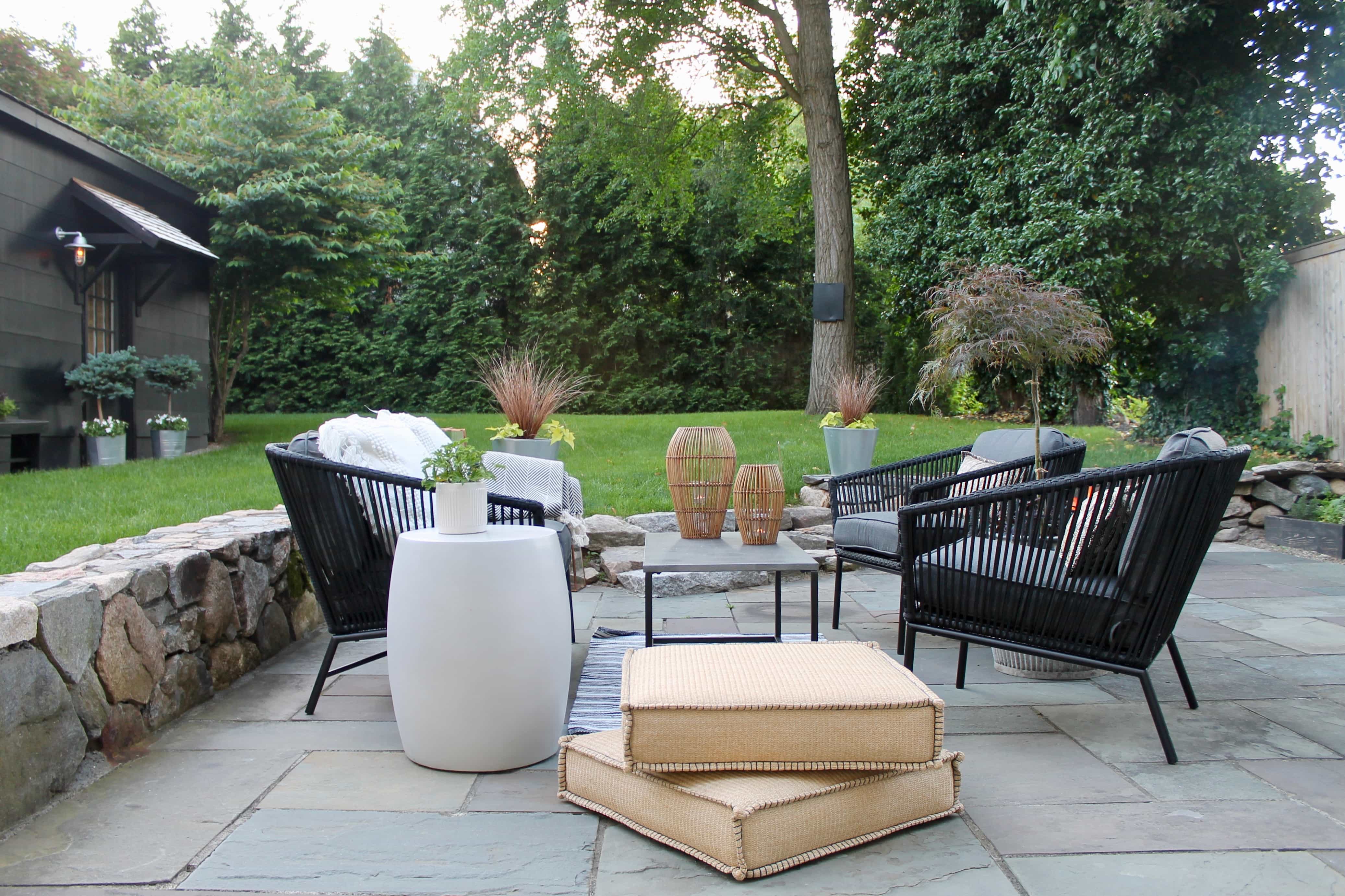 Shop the post