Unsurprisingly, I would be talking about how to decorate a kitchen Christmas tree all-natural, right? Growing up, we had a tree in the kitchen with tons of kitchen-related ornaments. Cooks tools, cakes, cookies, and all kinds of food and kitchen-related ornaments. And it brought so much joy! Today, however, I simplify things and go all natural. And it still brings joy! I'm joining 11 bloggers to share our Christmas trees today! But for my little tree, we are keeping it natural and simple!
Here's what I use to make my all-natural kitchen Christmas tree
a bag of oranges
dried hydrangeas
Some store-bought garland
Dried oranges at the holidays are nothing new, but do they ever get old?
I used sliced oranges like I did last year, but on our kitchen tree, I simply added a bow made from macrame cord and hung them on the tree using copper wire that I've used for many projects. You could just use ornament hangers. You can see my all foraged Christmas decor from last year in this post.
I also cut out tiny orange rind stars and punched a hole using the tip of a skewer. Since I could not find a needle to thread twine, I switched gears and used raffia, which is stiff enough to thread through the tiny hole without a needle. Turns out I love the look of the naturally colored raffia with the orange stars even more than twine.
I used dried hydrangeas as filler.
Last year I used several bunches of baby's breath that I bought at Trader Joe's. I stuffed into the tree until I was happy that each little pocket had a small bunch. I loved the look; it was featured in Better Homes & Gardens this month!
This kitchen tree is about keeping it simple using what I have. So instead of baby's breath, I used dried hydrangeas from the garden. I love the gorgeous brown color and used them in my propagation-turned-flower wall display too! You can see the dried hydrangeas in this recent post.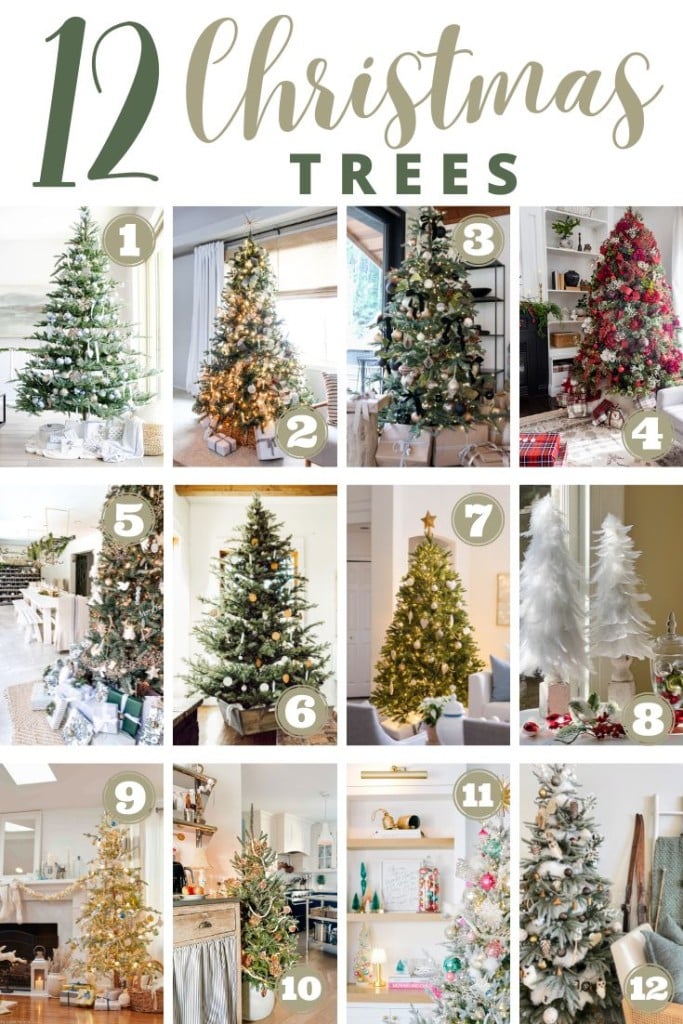 Blogger's Best Christmas Trees