I love sharing favorites with my friends Mary Ann Classic Casual Home, and Cindy Hattersley every Sunday. This week I have another fun giveaway! It's a combined giveaway for two of my favorite things: Super Scandi Swedish Dish Cloths and a 16-ounce glass bottle of Thieves Household Cleaner! Make sure to read to the bottom and to learn how to enter!
1. Block Shop Textile
Ever since I first discovered Block Shop Textiles on Instagram, I have loved their simple designs. I have two items on my walls from Block Shop Textiles. One is a scarf that occasionally I take down and wear. It's the perfect size for travel, but it makes a beautiful wall hanging too! I've seen it used in multiples which makes a really beautiful statement on the wall. Then I have this work on paper in a hallway. Last week they announced on their Instagram a beautiful set of woodblocks, inks, and cards so that you can make your own creations. Well, you know how much I love this! I cannot remember the last time I bought a store-bought card. But I think my watercolor cards have run its course for now. So if I can get my hands on one of these Block Shop Printing Kit, expect a handblocked card from me in the near future!
2. Do you wash your mushrooms with a brush?
Years ago I received a mushroom brush which apparently led to years of thinking that you were supposed to "brush" mushrooms clean and not use water. Where did I get this idea? It's a myth that mushrooms can't be washed with water. In fact, mushrooms are mostly water so a little more won't hurt them. I like to use a large bowl filled with cool water and about a half capful of Thieves Fruit & Veggie Soak. I drop in the mushrooms and swirl gently with a wooden spoon. It releases the "dirt" from the caps. Then lay them on a clean dishtowel. For "wild" mushrooms, it's helpful to dry them using a salad/herb spinner. So do share….have you been avoiding washing your mushrooms in water for years?
Speaking of mushrooms…this recipe for Baked potatoes with Wild Mushroom Ragù is so good!
Do you know Gina of the blog Willowday? Or perhaps you know her book ABC Flower Safari. I have been following Gina for years and continue to be inspired by how she uses nature to create the most beautiful and charming creations. A post I saw on her Instagram recently inspired me to make my own V-O-T-E message. I simply walked outdoors and clipped a hydrangea, a pansy, some flowers from one of the mum plants and a clipping from a boxwood that made the perfect V. Just gathering things from nature and making it into something is good for the soul.
V-O-T-E
fall foraged flowers spell out v-o-t-e
Gathering and foraging in the fall
I have to introduce you to my friend Amber Haldane and her new Etsy shop. Amber is one of the first people I met in real life back when we started blogging. She is the most talented girl and she just opened an Etsy shop. Amber lives in San Diego and about 10 years ago we met for thrifting and donuts! Does she sound fun or what? I still remember Madeline saying to me when I told her we had plans to meet in San Diego. She said, "Does she know how old you are?" Well, she's much younger, far more talented, but we both love thrifting, home decor, and donuts! Follow Amber on Instagram where she shares her home projects and her Etsy shop. I love these Christmas stockings. Everything Amber makes is so well made with beautiful details.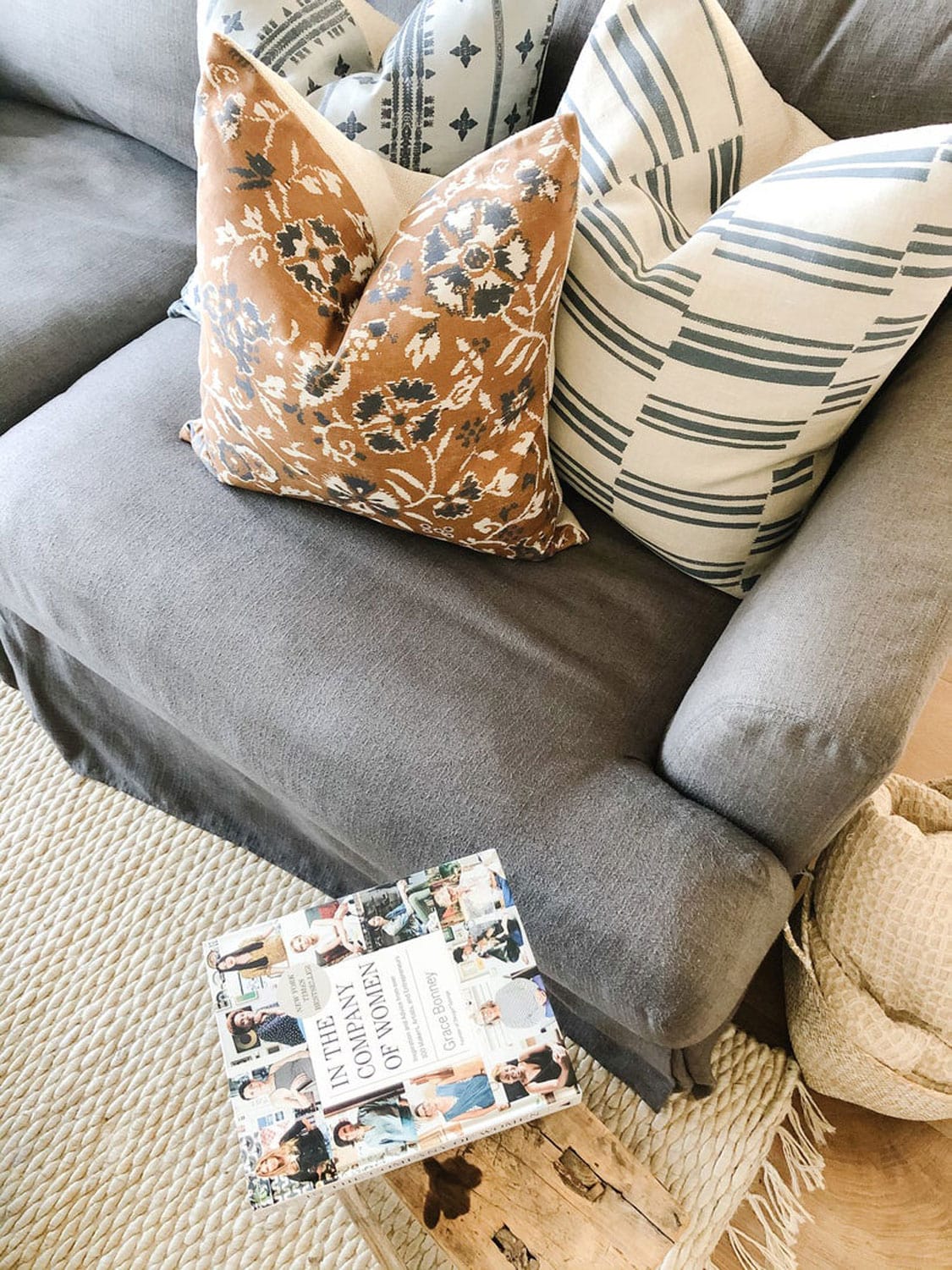 Christmas Stockings
5. Super Scandi + Thieves + a giveaway!
****Giveaway Closed*****
Two of my favorite things, Thieves Household Cleaner, and earth-friendly Swedish dishcloths by Super Scandi. Using Super Scandi dishcloths means far fewer paper towels in our house. They are eco-friendly and 100% natural. You can throw them into the washer or the top rack of the dishwasher. And after many many uses, they are compostable. I love the graphic Scandinavian design too! Of course, I went with a black and white pack, but they have some lovely colors and designs. For a chance to win a pack of Super Scandi Dishcloths and a 16-ounce glass bottle with a capful of Thieves to try, make sure you are following me and Super Scandi on Instagram and leave a quick comment to enter! The winner announced Tuesday at 9 pm EST.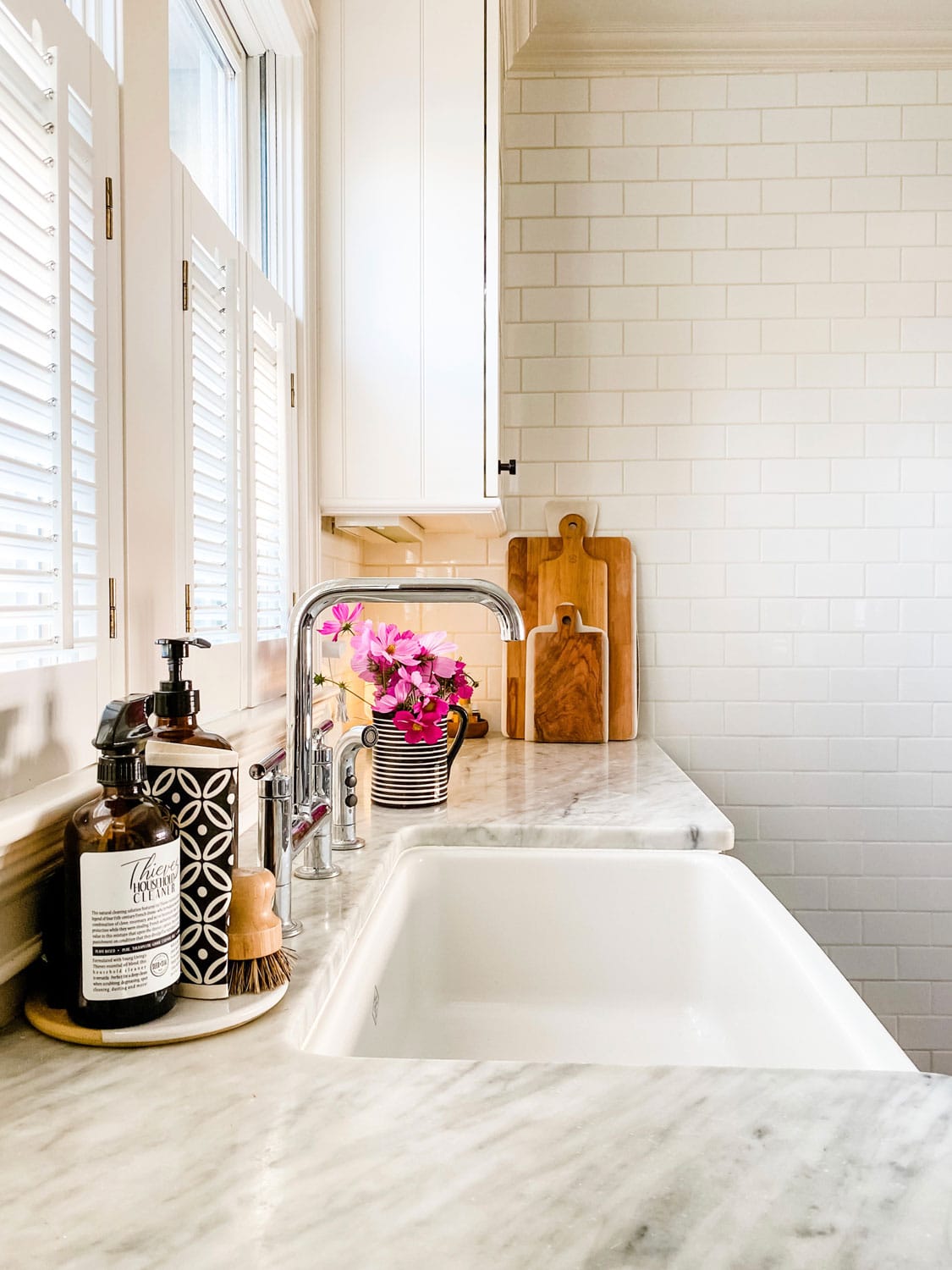 Make sure to head over to see Cindy and Mary Ann's favorites of the week!