Barn Light Electric
You may remember that we used Barn Light Electric light fixtures on our previous home. We loved them both on our black garage and on the white house. The style and quality of Barn Light Electric is just what we were looking for then and now on our current home. Since our current home is a more traditional cedar shake, we decided on the Industrial Guard Sconce in black. When ordering from Barn Light Electric, you have quite a few options to customize the fixtures. For example, you can choose from several different colors and six different glass options. We added the dusk-to-dawn photocell. I love knowing that the lights will come on in the evening and off in the morning. It's perfect for when we travel and also just when we come home late. No one wants to walk up to a dark house. The photocell light censor is easily installed by an electrician or in my case, a handy husband. We love the look of these lights, but we also love knowing that these light fixtures are built to last and made in USA!
The side door to the basement . . . make every space beautiful and bright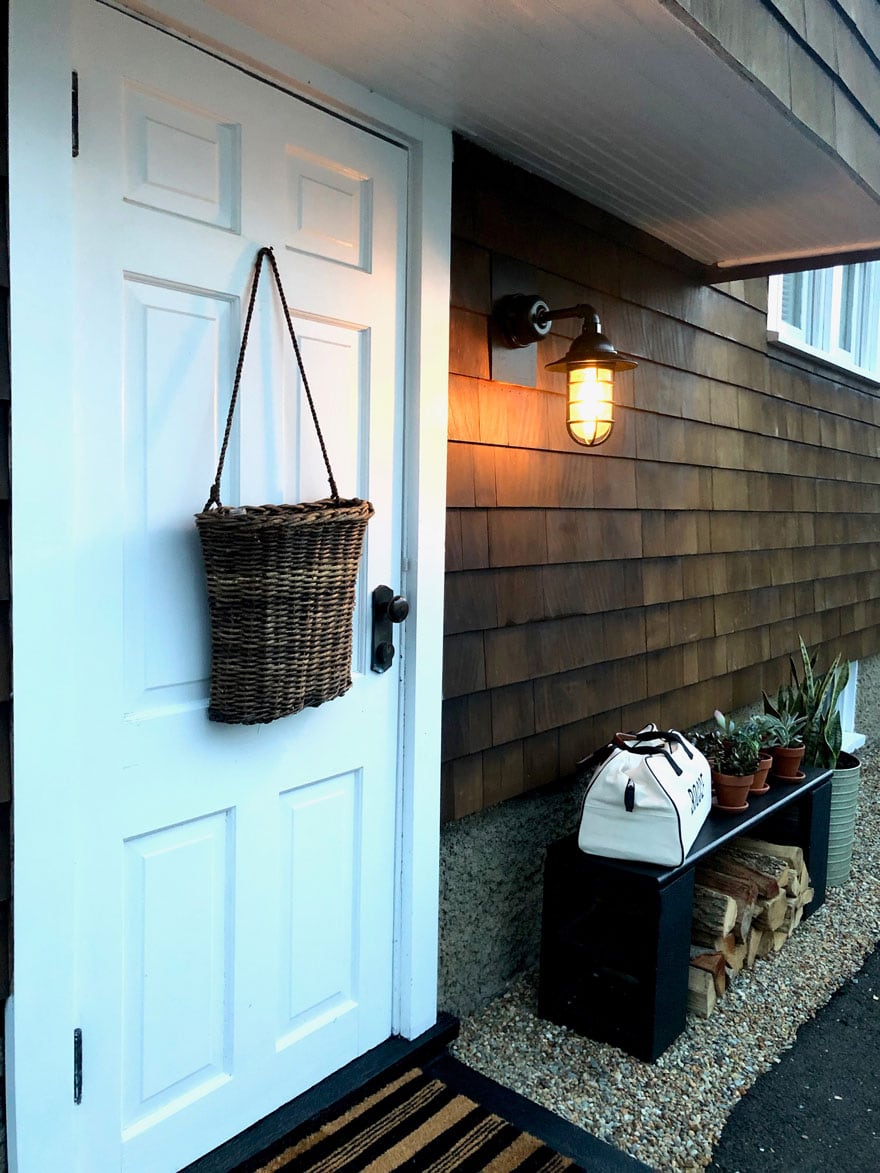 The Back Porch – We love knowing that our Barn Light Electric sconces have dawn-to-dusk photocell technology . . .
. . . it means never coming home to a dark house.
Barn Light Electric has more than just lighting. I am in love with this enamel dinner ware and graniteware cake stands. Also made of high quality steel and will last for years. I of course am drawn to the black and white, but they have several colors. If you don't already love Barn Light Electric for its quality craftsmanship in interior and exterior lighting, here's a few more reasons.
12-piece enamelware dinner set
enamel graniteware cake plates
They have some furniture pieces too! I love the Jackson Kitchen Island.
Jackson Kitchen Island
The Emmet Table Fan
And the Emmet table fan. Modeled after a vintage design and available in several colors. I could use a couple of these!
shop the post

We made a simple bench with cinderblocks that we painted black and a pine shelf that we painted with two coats of exterior black paint. The wood is 1″ thick by 12″ wide and 48″ long.