Serena & Lily is having a sale! 20% off almost everything!
Serena & Lily is one of my favorite stores! We have many pieces in our home and on our porch.
I love this new Scalloped Tray
I've been seeing this scalloped tray used on bookshelves, tables, and ottomans. I'm not sure if I can find a place for it, but I do love it!
We are still loving rattan and the good news is that Serena & Lily is having a sale! The Shore bench we have in our entryway is now 20% off! And the hanging chair too!
Wicker and rattan are having a big moment in homes and spaces everywhere. It's the perfect way to relax a room. I've always loved an eclectic style. I think partly because I can't quite commit to just one style. I love modern and contemporary, but I also love the more relaxed vibe of a bit of bohemian too. I think they can both work well together and compliment each other beautifully. Using one or two-pieces of rattan mixed with modern or traditional creates a one-of-kind room. Adding a rattan coffee table instantly adds warmth and a bit of casualness to a space. Chairs and barstools can really add that bit of texture and warmth from the natural color to a white kitchen. Or a bed frame with a modern nightstand. Even just adding a mirror, a basket, a chair, or a pendant adds some warmth and interest to the space.
The Anguilla Coffee Table from Serena & Lily is one of my favorite pieces. It makes any room feel a little softer and takes you back to the 1960s.
The Venice Chair
Serena & Lily
I adore the Venice chair from Serena & lily. I think the name says it all! It adds a little artistic charm to any space.
Kris added the Venice chair in her family room, and it's just the touch of rattan this space needed. 
The Mattituck Chair with cushion and brass accents adds a relaxed yet refined statement at Westport's Serena & Lily Design Shop.
Shop the post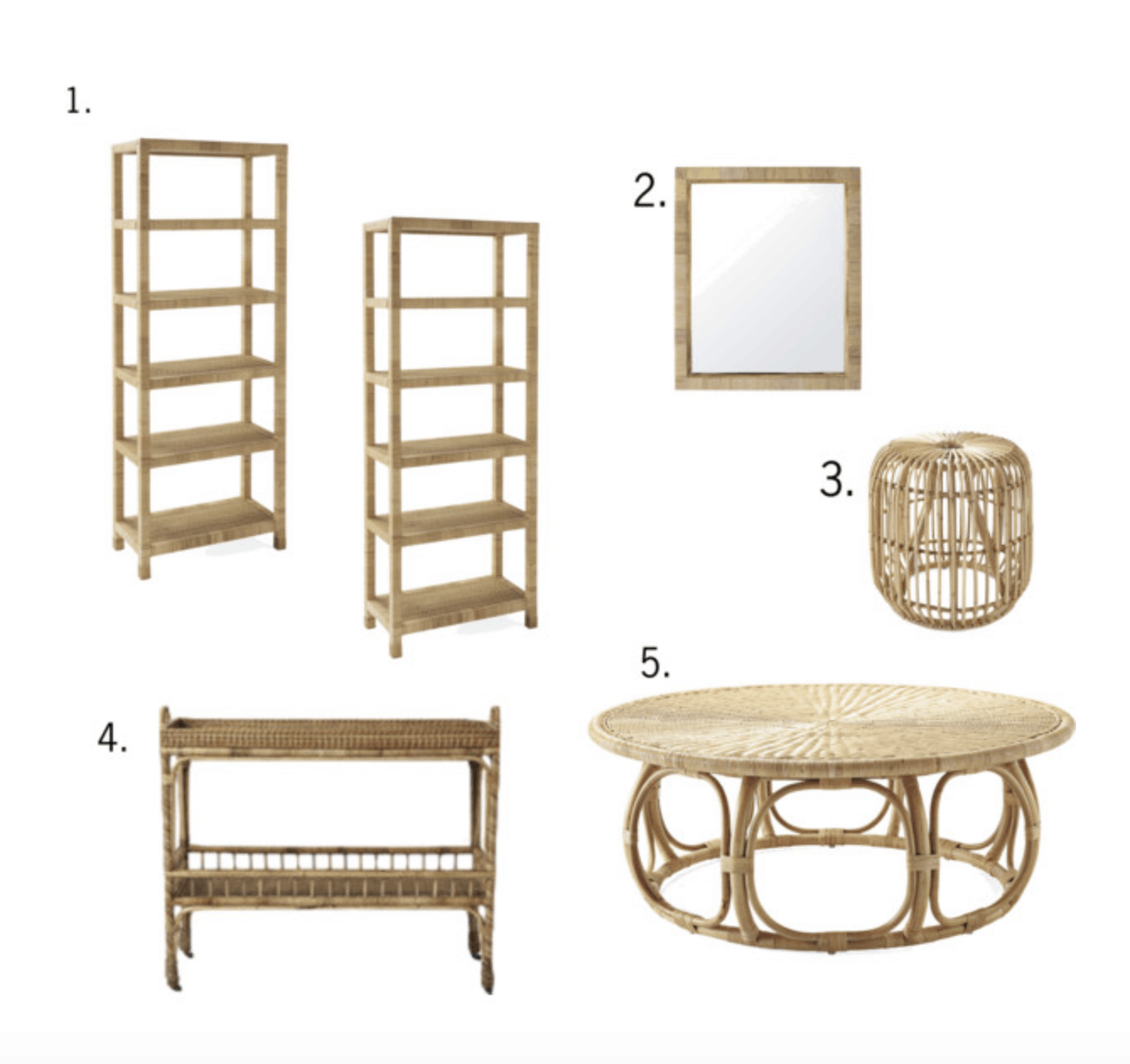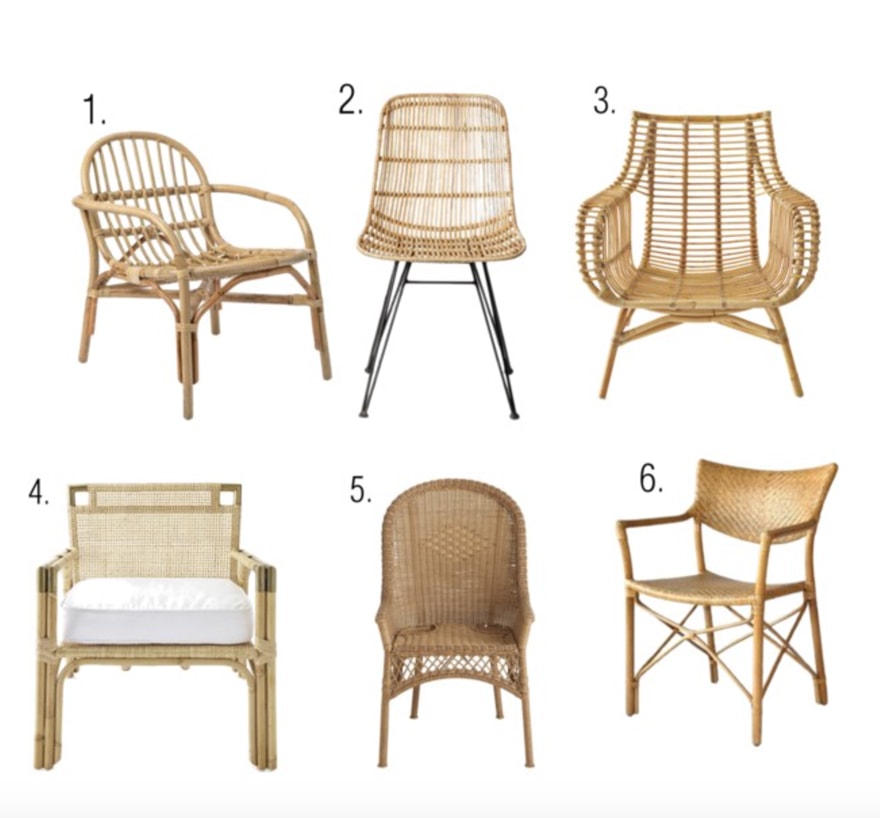 1. // 2. // 3. // 4. // 5. //6.
1. // 2. // 3. // 4. // 5. // 6. // 7. // 8. // 9. // 10
If you're not ready to commit to larger items like a headboard or coffee table—there are lots of ways you can add rattan in every room of your house. Trays in the kitchen and living spaces on ottomans, baskets in the laundry room and family room for toys, or even a tissue box holder in your powder room. Or add a pendant as Mary Ann did in her San Francisco guest room.
There are so many great options for wicker and rattan pendants at very reasonable prices. There are many shapes and sizes that are perfect in a dining room, kitchen nook, entry or even in place of a bedside table lamp.
The Pismo rattan side table from Serena & Lily is shown with the new Surf Shack by Nina Freudenberger.
These are three of my favorite rattan pieces and all from Serena & Lily. The new Shore Bench, the Avalon Daybed, and the Anguilla Coffee Table.
We used these chairs in our New Canaan kitchen banquette. I loved how they looked with the modern Saarinen table.
So how do you feel about rattan? Do you love it? Hate it? I think I've always loved it, and now I am embracing it more than ever!