Happy Sunday! Back again with our Sunday Favorites post with some of my favorite people, Cindy Hattersley & Mary Ann Picket, and our guest this week, Sheri Silver. These Sunday favorite posts have really helped us get through this past year, so if you are reading this, I can't thank you enough! I would love to send you a little thank you gift. Leave me a comment and a way to reach you, and I'll send a little something your way! Now onto my favorites this week which includes a $10 table lamp I added to my kitchen counter.
1. A table Lamp in the kitchen
Last week in Instagram stories, I talked about how I love a table lamp in the kitchen. It makes it so cozy, and many of you chimed in and sent me photos that I posted with your own kitchen lamps. I think we can all agree that a little lamp on the kitchen counter is quite charming. I found a few while shopping at Target this week and all are under $20!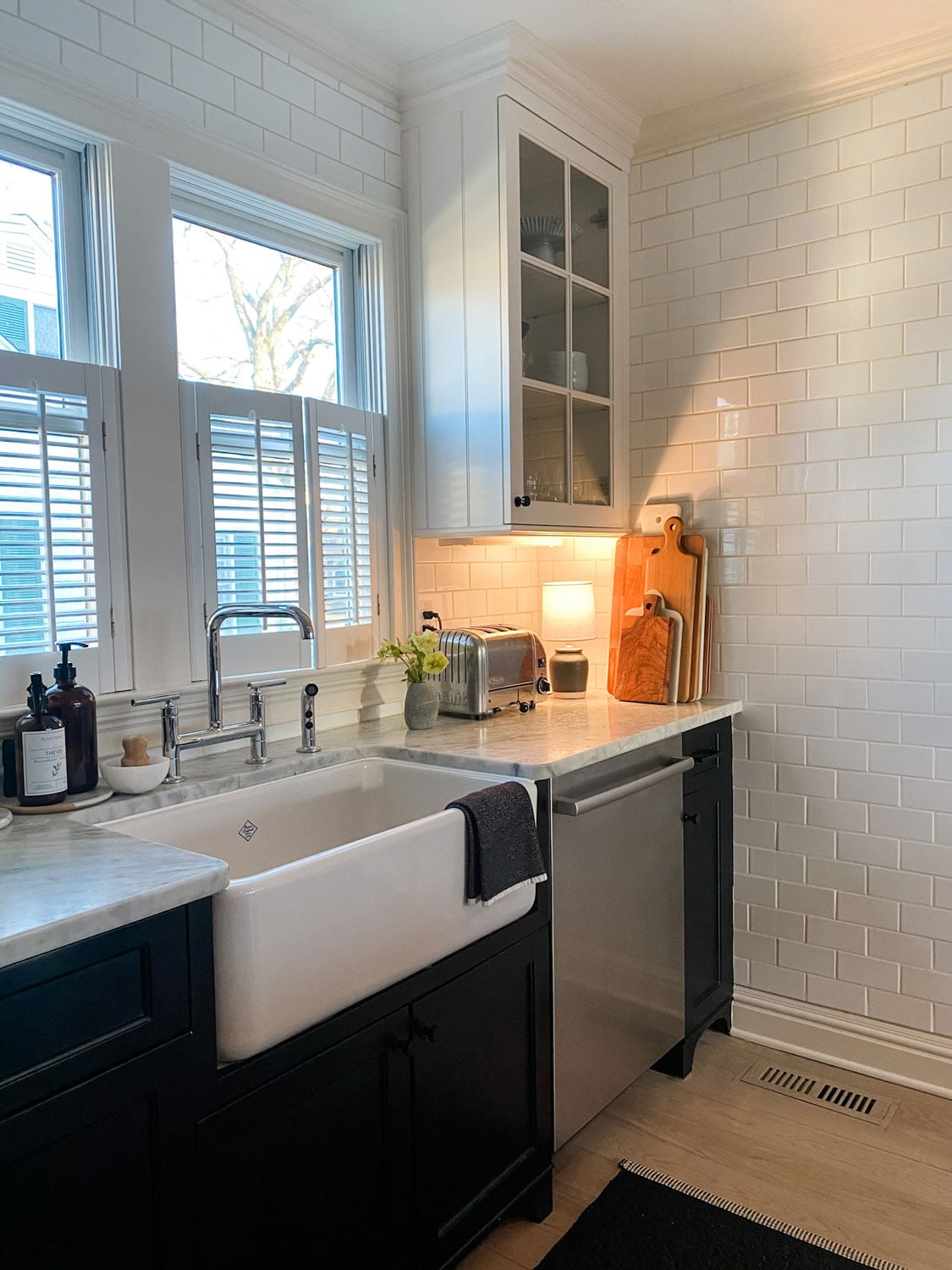 Table Lamps for the kitchen from Target under $20
Mushroom Crostini was one of the first recipes I posted on my blog. I had not made it in years. I updated the recipe with some new photos and a reminder about cooking mushrooms from the movie Julie and Julia. Whenever I'm cooking mushrooms, I always think back to the movie and the one line that taught me how to cook them to make sure they brown properly. "Don't crowd the mushrooms." Read more about it in this post. I found it fascinating.
I have followed and admired the work of Brittany Wright of Wright Kitchen for quite some time and recently decided I could not resist ordering a print. I chose the Coffee and Milk Print. It's perfect for my coffee bar! Whether you like colors or neutrals, Brittany has something that will speak to you. It may be the Carrot Gradient print for a more earthy feel or for a more colorful look, and I love Melted Ice Cream Gradient and the Donut Gradient Print.
Coffee and Milk on my coffee bar

Madeline and her friends have a monthly newsletter about books. They host a monthly book club on Zoom, and they each write a review about a book they loved. In this week's newsletter, it said, "these unprecedented times are about to become precedented." Isn't that crazy to think? This weekend marks a year of the pandemic! If you are looking for a book recommendation, sign up to receive the newsletter or follow them on Instagram @read_receipts_
5. Two Small kitchen appliances we wouldn't want to live without
We all have stayed home and cooked more this last year, and two small appliances that we bought during the pandemic really stand out. First, the Aark Premium Carbonator means fewer trips to pick up bottles of sparkling water. In fact, we haven't bought cans or bottles of sparkling water for over a year.
A Rice Cooker, this is something we lived without for years because we got in the habit of buying those boxes of rice at Trader Joe's. Well, that means again more trips to the store, so we bought a $20 rice cooker from Amazon and will probably never go back to the microwave rice. It's almost as easy as putting a bag into the microwave.
Make sure to check out the favorites of my friends this week.