Want to make your house smell like Christmas in the best possible way?  Well there's a couple of ways to do that.  This candle is ahhhhh-mazing and then there's the more organic way with simple cinnamon ornaments for the tree.
I tried two recipes and this is the one I preferred.  The dough is a little more difficult to work with, but the results are prettier. The color stays dark like the dough even after baking and the scent is wonderful.
This recipe uses only two ingredients.  A heaping cup of cinnamon (I bought a large jar at Costco for around $2.50) and 3/4 cup applesauce.  Mix until completely combined and then turn out onto a large piece of plastic wrap. Roll out between the plastic wrap until it's still pretty thick.  Use cookie cutters to cut shapes and as you move the cookie cutter from side to side try to make the cinnamon dough stay attached to the cookie cutter until you move to a cookie sheet lined with parchment paper. Release onto the paper and repeat until all dough is used.  Use something sharp to create a hole before baking.  Bake at 200º for at least 2 1/2 to 3 hours.  Let cool and string a piece of bakers twine through the hole using an embroidery needle if necessary.  Hang on the tree and enjoy the scent of Christmas!

12 Days of holiday Homes Tour
12 Days of Holiday Homes Tour continues with Life of Bliss, This is Happiness, and The Creativity Exchange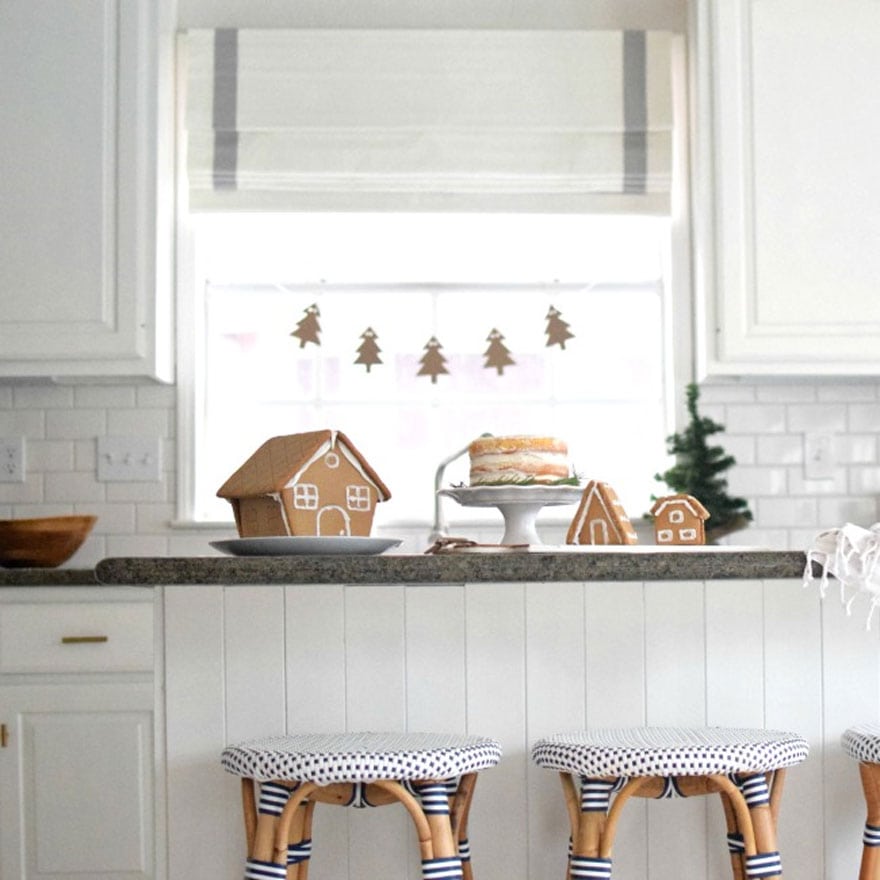 Thank you Lynch Creek Farm for sponsoring 12 Day of Holiday Homes Tour.  I chose the Bare Traditional and it's absolutely beautiful and so fresh!
We are expecting snow tomorrow!  Hope you have a great weekend. Our prayers go out to those affected by the wild fires in California.  I think this image sums up how many of us feel.