Serena & Lily South Seas Side Cart
* 2 Ways to Style a Bar Cart *
Serena & Lily is one of my favorite stores and many pieces in our home are from there. They believe homes should reflect our individual style that's "causal and coastal, relaxed yet refined." Could not have said it better! While they are a California-based company and have a style that exudes coastal California, it's as at home on the New England coast as it is in California and everywhere in between. Serena & Lily just opened their 12th design shop in Palm Beach, Florida.
1. The Bar Cart in a sunny corner with plants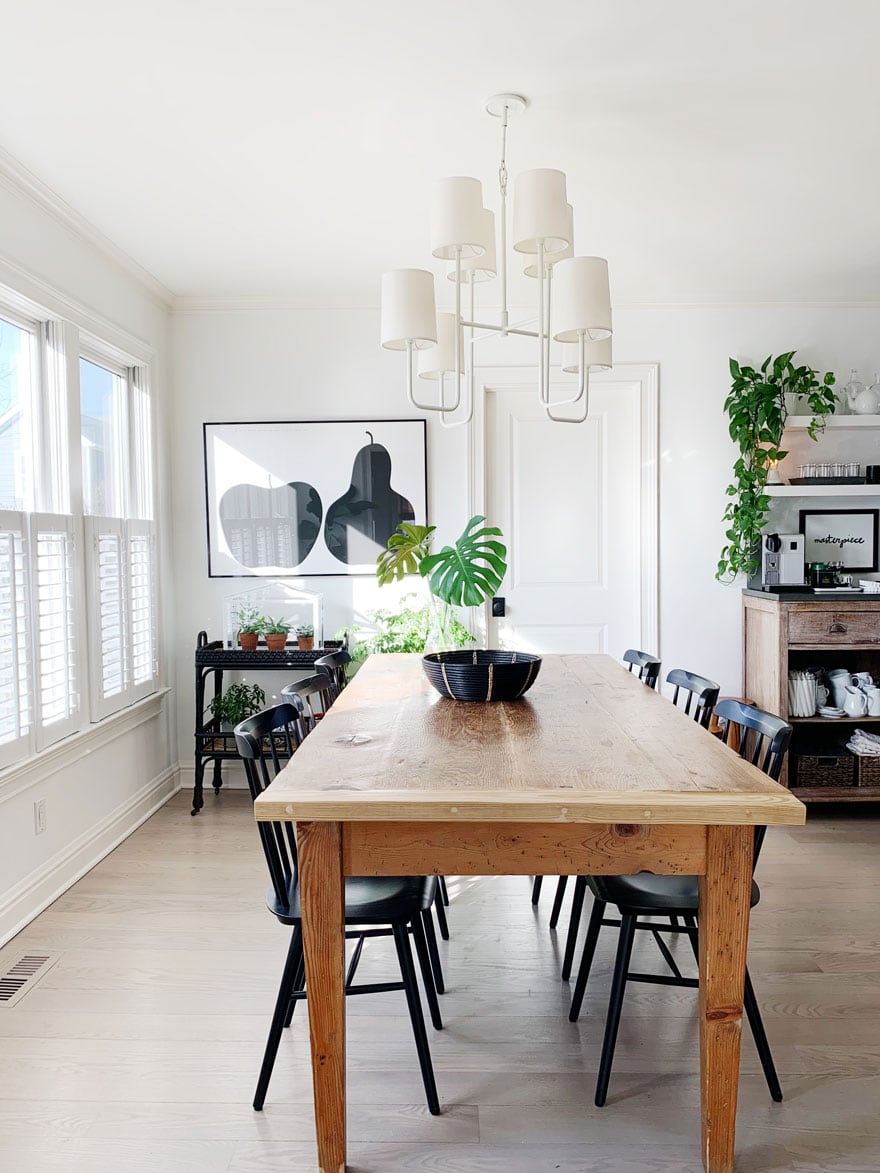 I partnered with Serena & Lily to show how we use our South Seas Side Cart for entertaining and for everyday. What I love about this piece is that it can be used in multiple ways. It's well made and is a perfect piece for use in a dining room, kitchen, living room, or even as a bedside table. I can see this piece moving from room to room, but for now it's perfect in a sunny corner of the dining room to hold a few new plants.
Our favorites from Serena & Lily currently in our home
Mirabelle Rug // 2. Avalis Pillow Cover // 3. South Seas Bar Cart // 4. Tucker Chair // 5. Dip-Dyed Cake Stand // 6. Lanai Mirror // 7. Travel Home Book // 8. Brass Ring Table Lamp // 9. Camille Mosaic Lumbar Pillow Cover // 10. Cooper Leather Stool // 11. Camille Diamond Medallion Pillow Cover // 12. Camille Scroll Pillow Cover
2. The Bar Cart set up with desserts for entertaining
For entertaining, the South Seas Side Cart is perfect. I like to use it for dessert/drinks/side dishes. When we entertain, every bit of the kitchen is spoken for when it comes to preparing and serving the meal. I can easily set up the bar cart with all the dishes, serving pieces and the desserts we will be serving and then forget about it until we are ready. A few store bought desserts on cake plates, tea cups, coffee mugs and stacks of plates, utensils look lovely on a bar cart that's perfect for that extra space you need.
Adding a bar cart is like lighting candles and putting desserts on cake plates…it's a little more festive!
I can't wait to use our bar cart this summer! Our porch is narrow and doesn't have the space for a coffee table. We use these as side tables, which are perfect to rest a drink, but now we'll have that extra space we need for outdoor summer entertaining with the bar cart finding its spot outdoors.
Outdoor Favorites
The South Seas collection has two sizes of bar carts and a console in this collection. There's a size that's perfect for your space!
SHOP THE POST

Title:
Serena & Lily favorites + 2 Ways to style a bar cart
Mentions:
bar cart, dining room, houseplants, Serena and lily
Keywords:
Serena and Lily
Last Updated:
December 29, 2019