I have always loved a little rattan in every room. It adds so much to a space. I love how it can add a touch of bohemian, which I love, but it doesn't have to go boho. Rattan mixes well with many styles and that is certainly one of its big appeals. Rattan always adds warmth to a room with its natural color, but it's more than that. Mixed with upholstered pieces and hard surfaces like stone or wood, it adds that additional element of color and texture. It's casual in the best possible way. No one does rattan better than Serena & Lily and right now some of my favorite pieces are on sale.
Hanging Chair || The Shore Bench || The Venice Chair || Bodega Bay Wing Chair || Mattituck Chair
The Bodega Wing Back Chair & Ottoman
The Mattituck Armchair
The Venice Chair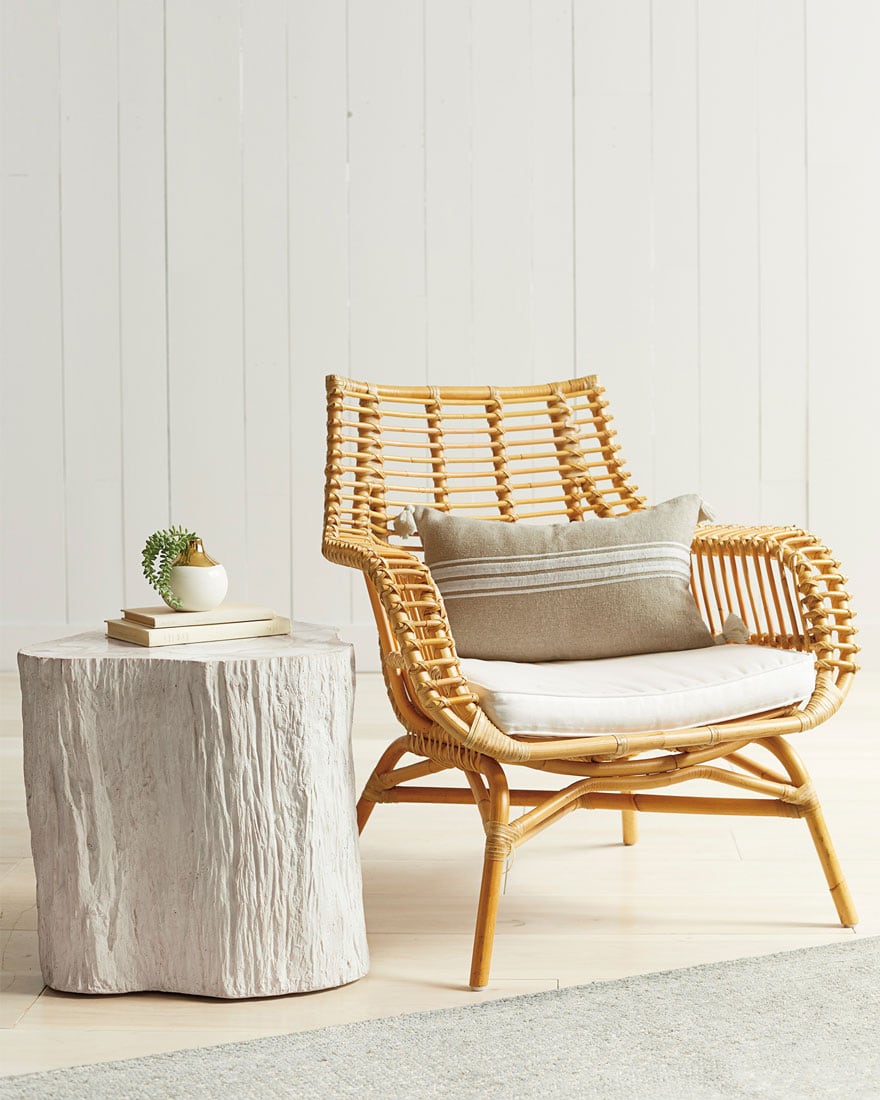 The perfect side table
Market Side Table || Pismo Rattan Side Table || Rialto Side Table
If you are still not convinced that rattan is something you want to incorporate into your room, start small. These are a few of my favorites that could be used in a bedroom, living room, family room, study…anywhere! And then there's always mirrors, lamp shades, or even start with placemats to incorporate a little rattan for that wonderful casual mix that Serena & Lily does so well. Do tell…how have you incorporated a little (or a lot) of rattan into your home?

Title:
My favorites are on sale at Serena & Lily
Mentions:
interiors, rattan, Serena and lily
Last Updated:
February 27, 2019