We love pizza.  All kinds, but a few weeks before school ended for the summer my son came home and said a friend had brought in the "best" pizza ever.  Every few days he would ask me if I had called the mom for the recipe. My son thinks he's a picky eater…but when he described the pizza he wanted me to recreate at home…let's just say, I beg to differ.  I emailed the mom who told me the pizza toppings were mushrooms, white onions, truffle oil and truffle salt. 
I used my basic pizza dough recipe and topped it with a drizzle of truffle oil, shallots, mushrooms, fresh thyme, sea salt and a little Daiya cheese I read about on Janet's blog.  I had never tried Daiya cheese, but we all loved it.
Mushroom Pizza
5 to 8 mushrooms, sliced thin (I used a combination of shiitake and cremini)
2 medium shallots sliced thin
a few sprigs of fresh thyme
about a tablespoon of truffle oil
 salt & pepper
In a little olive oil, saute the shallots being careful not to burn them.  Remove and saute the mushrooms in the same pan.  Add the fresh thyme and a little salt and freshly ground black pepper.  Add the shallots back in for a minute or two.
On the prepared pizza dough, drizzle a little truffle oil and spread with the back of a spoon to cover the entire pizza.  Spread out the shallot and mushroom mixture and top with a little mozzarella.  Bake on a pizza stone in a 450 degree oven for about 10 to 12 minutes.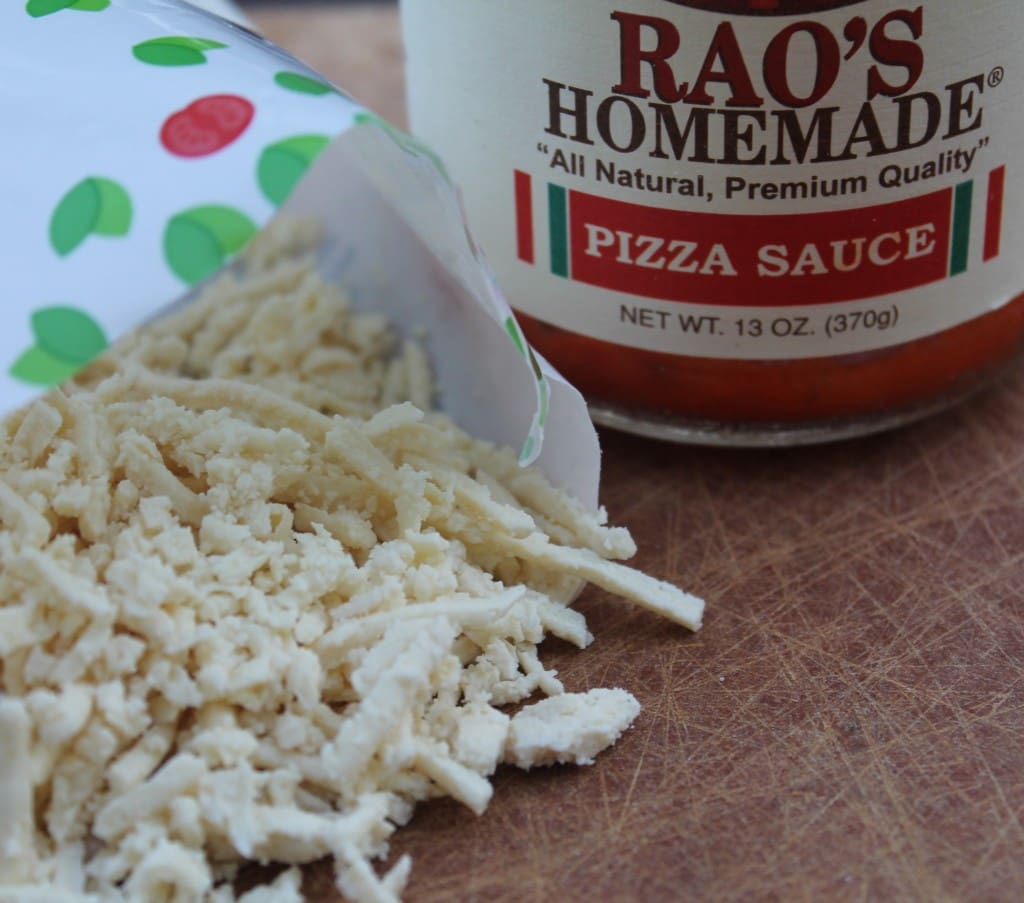 I made another pizza with just a little pizza sauce from a jar and more Daiya mozzarella cheese.   What's your favorite pizza?
Title:
pizza inspired by friends
Last Updated:
February 4, 2018