Pineapple Street in Brooklyn Heights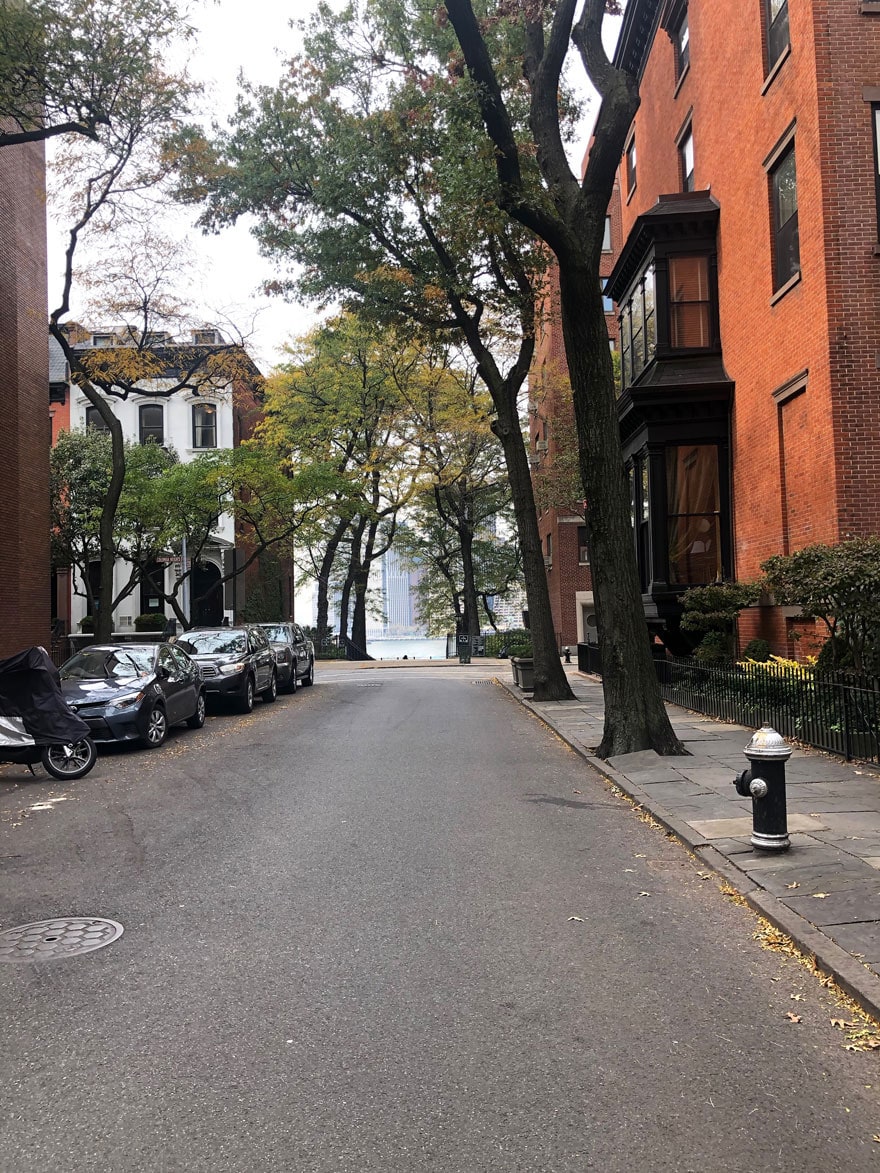 We went to Brooklyn Heights to see the designer showhouse on 13 Pineapple Street. I had not been to Brooklyn Heights in a while and I now I'm not sure why! There's plenty to do even if it just means a stroll on the Promenade with sweeping views of the Brooklyn Bridge and all of Manhattan. We also had a difficult time deciding where to have lunch with so many wonderful choices. For the sake of time, we chose Kogane Ramen which is just around the corner from Pineapple Street. There's so much to do in Brooklyn…Below is a short list of my favorites.
Open through November 3, 2019.
The Kitchen
My favorite room: the kitchen. I loved the warmth of the Walker-Zanger tile, the pendant over the built-in dining nook with a round table and the alabaster flush-mount above the black sink. The painted floor is based on a textile. The room is designed by Amanda Jesse and Whitney Parris-Lamb of Jesse Paris-Lamb
This pantry space is between the kitchen and the dining room. It's a shallow space, but they made the most of it by carving out a tiny pantry.
Where to have lunch:
76 Henry Street
Brooklyn Heights
One John Street
DUMBO, Brooklyn
Celestine offers Mediterranean food in a beautiful setting with sweeping views of the NYC skyline and bridges.
The Brooklyn Heights Promenade
The Brooklyn Promenade – The perfect place to walk and take in views of the the Brooklyn Bridge and all of Manhattan.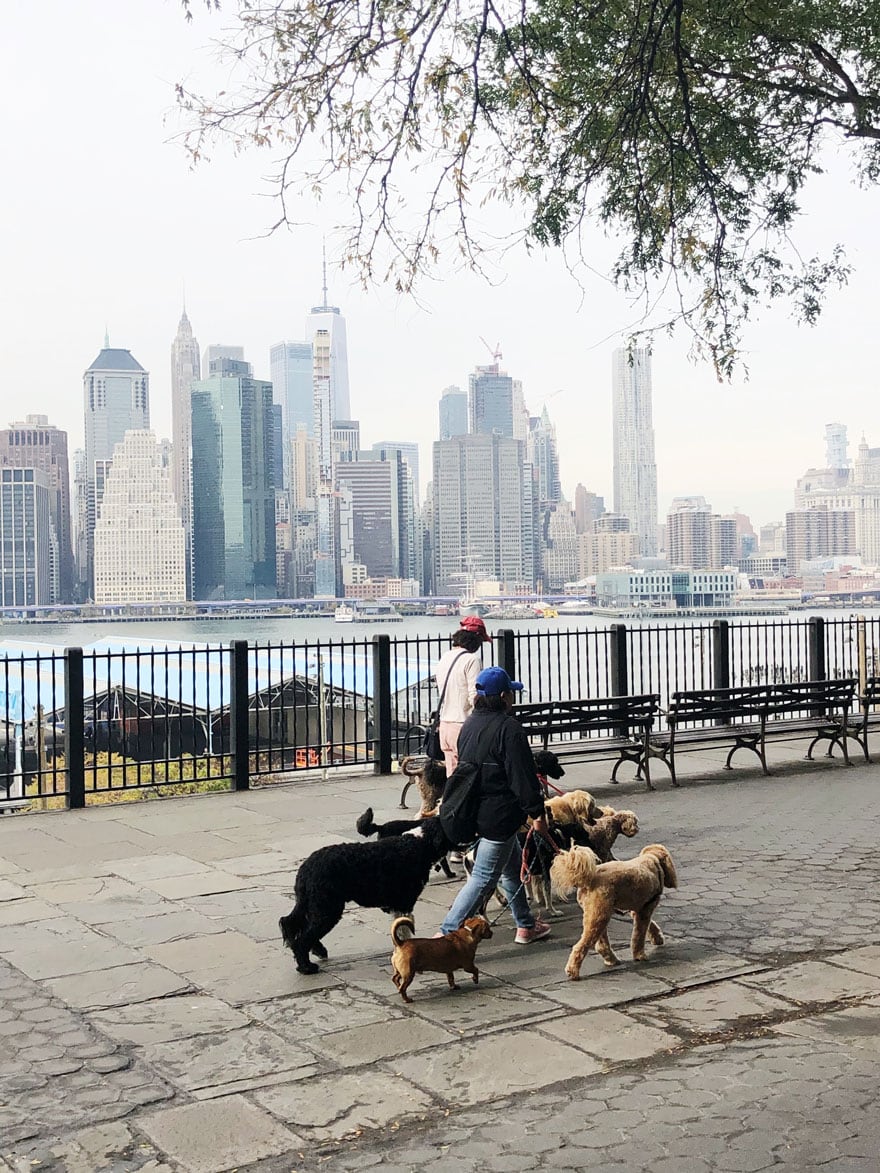 The New York City Transit Museum
99 Schermerhorn Street
Brooklyn
The New York Transit Museum – Located in a decommissioned subway station dating back to 1936. You can board a vintage subway car or sit at the wheel of a city bus. The museum tells the stories of mass transportation over the last 100 years. Reign of the Redbirds exhibit begins November 7, 2019. Click here for a list of current exhibits.
If you are looking for unique and locally crafted gifts, the holiday market at the Brooklyn Historical Society is the place to be the weekend of December 7 & 8, 2019. If you miss this one, you'll find it at Chelsea Market December 9-15, 2019.
128 Pierrepont Street
Brooklyn Heights
For a $2 ticket you can take a ride on Jane's Carousel located in the DUMBO section of the Brooklyn Park Bridge. Winter Hours: Thursday to Sunday 11 AM to 6 PM.
We ended our day in Williamsburg to check out the newly opened Everlane store (which did not disappoint by the way) and also found a wonderful plant shop that's as beautiful as its plants. We couldn't leave without coffee and gelato at Gelateria Gentile. I mean why choose when you can get both at one cute little shop? Next time, a visit to Domino Park…have you been?
104 North 6 Street
Williamsburg, Brooklyn
59 Grand Street
Williamsburg, Brooklyn