The hotel Where we stayed near Biarritz with stunning views is called La Rēserve Saint-Jean-de-Luz France and we have Madeline to thank for finding it!
We put Madeline in charge of finding our hotel in France and I would have to say she did not disappoint!  We have been wanting to take a surf trip to France for years. It all started years ago when we would watch the surf documentaries The Endless Summer and The Endless Summer II.  We have basically wanted to visit Biarritz ever since. Madeline and Brent visited a few years ago when she was studying abroad in Tours, but it was too cold to surf in November.
La Rēserve Saint-Jean-de-Luz
La Rēserve Saint-Jean-de-Luz is about 20 minutes from the heart of Biarritz. The hotel sits up on a cliff with spectacular views of the Biarritz coastline from the rooms, the lobby, bar, and the pool and patio. It's a bit of a trek to wind your way up the hill (throw in a few confusing roundabouts), but once you're there it is so worth it.  
We loved the style of the hotel…it almost made us feel like we were in California with the red tile roof, smooth white stucco, and tropical plants.
Fresh Flowers arrived on Friday
Fresh flowers arrived on Friday…although the hydrangeas all throughout the grounds of the hotel were so beautiful and enormous I think they could have just gone out and clipped a few and had gorgeous arrangements.
The Hydrangeas at Le Réserve are beautiful!
The Lobby and Bar of La Rēserve Saint-Jean-de-Luz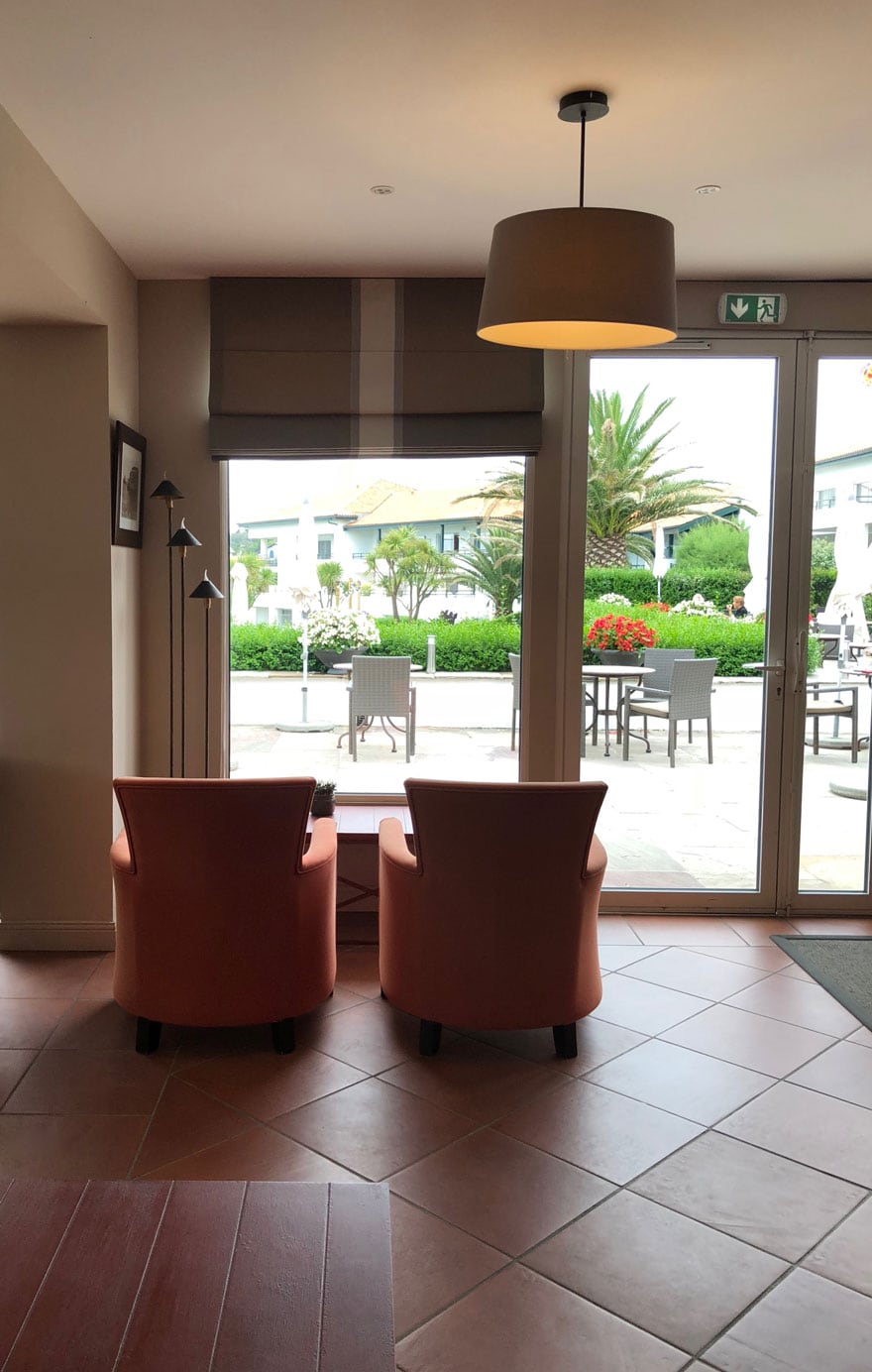 So many beautiful spots to enjoy in the lobby and on the grounds of the hotel. We enjoyed breakfast every morning on the terrace. We woke early and it was so beautifully quiet and perfect to start our morning drinking cappuccinos and having breakfast while we planned our day.
The Patio at the The hotel Where we stayed near Biarritz with Stunning Views
It was difficult to find a bad spot at the hotel. Every seat had an ocean view!
The Pool with stunning views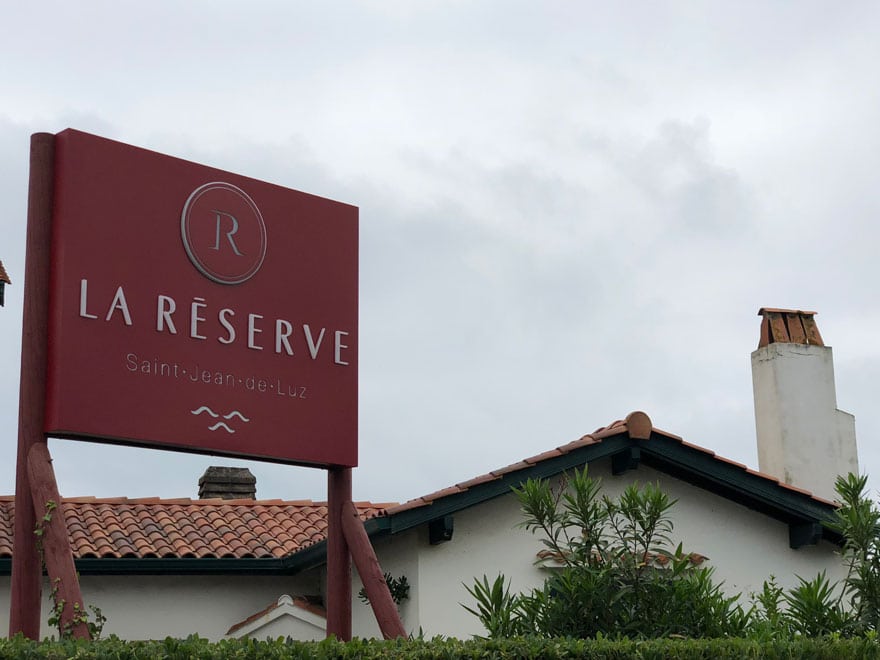 We spent many afternoons at the pool after surfing. You could not ask for a better view. The pool had two levels, each with plenty of chairs, tables, and umbrellas.  
We loved the town of Saint Jean de Luz
We loved our stay at La Rēserve Saint-Jean-de-Luz and would highly recommend it. Saint-Jean-de-Luz has a cute little village that has plenty of shops, restaurants, and beaches. The hotel is in a convenient location with easy access to Biarritz, Soorts-Hossegor, and only 35 minutes to San Sebastián, Spain. We saw so many new beaches– of course adding to our sand collection! We'll need to add a few new boxes!