Today I'm joining Cindy of Rough Luxe Interiors, Mary Ann of Classic Casual Home, Brenda of Brenda Kinsel,  Kristy Woodson Harvey, and Beth Woodson of Design Chic to share our favorite beauty products. I have really simplified over the last few years. I got rid of samples and products that I rarely use and now have only a handful of must haves.  The list changes slightly with each season, like right now I love using Hampton Bays Tanning Mist. In the winter my skin is drier, so I'll add a skin care routine, but for the most part…it's very simple.  And although a smoothie may not be considered a beauty product, beauty starts with diet and exercise and this smoothie is the best way to start your day. It makes you feel healthy all day long and even helps me make healthy choices throughout the day!
Favorite Skincare + Deodorant
My favorite recent find has been
Hanacure The-All-in-One Facial
.  And I could never live without using one of
these
every night– how did we even get our faces clean before towelettes?  I only use
Donna Karan Cashmere Mist deodorant
.  My sister gave me a one to try when I visited her a few years ago and I haven't used anything since.  First, it works
and
it doesn't leave marks on your clothing.
Favorite Beauty Products
The handful of  makeup products that I use every day and would prefer not to live without:  A good mascara like this
one
from Benefit (
Mary Ann
turned me onto this one last winter).  
Under eye concealer
and blemish stick and either
this
foundation or this
one
.  In the summer, typically the second because it's ultra-light and has sunscreen.  I love a
bronzer
and my favorite lipsticks are
these
that are super moisturizing.  I have several colors and use
#54
Boy 
almost
like a lip balm. One last thing I never go without out is
Laura Mercier eyebrow gel . 
We know beauty starts with what you eat, your daily exercise, how much water you drink, a few good products– and never underestimate the power of a few good friendships.  So please go check out some of my friends' favorite beauty products!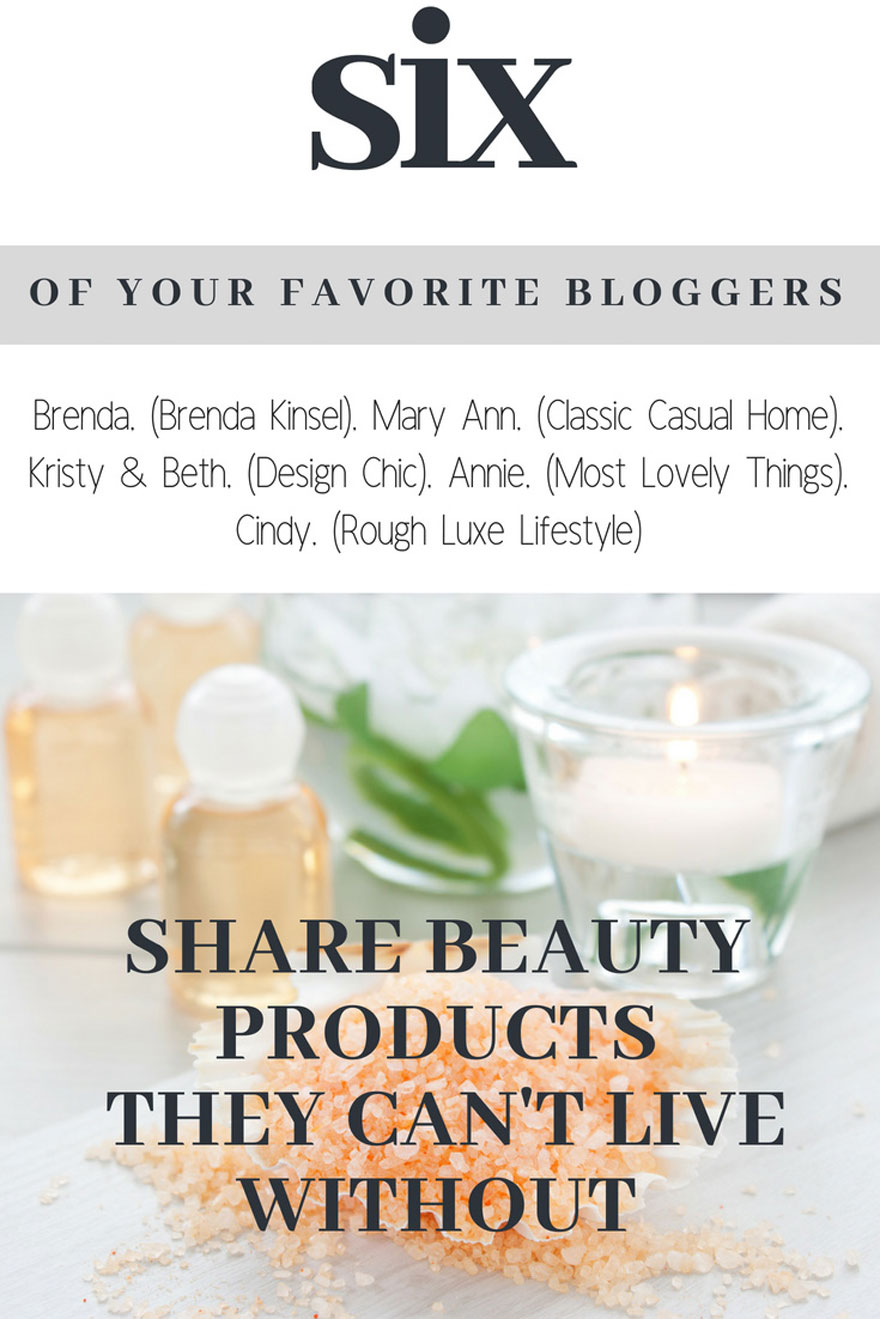 Save
Save
Save
Save