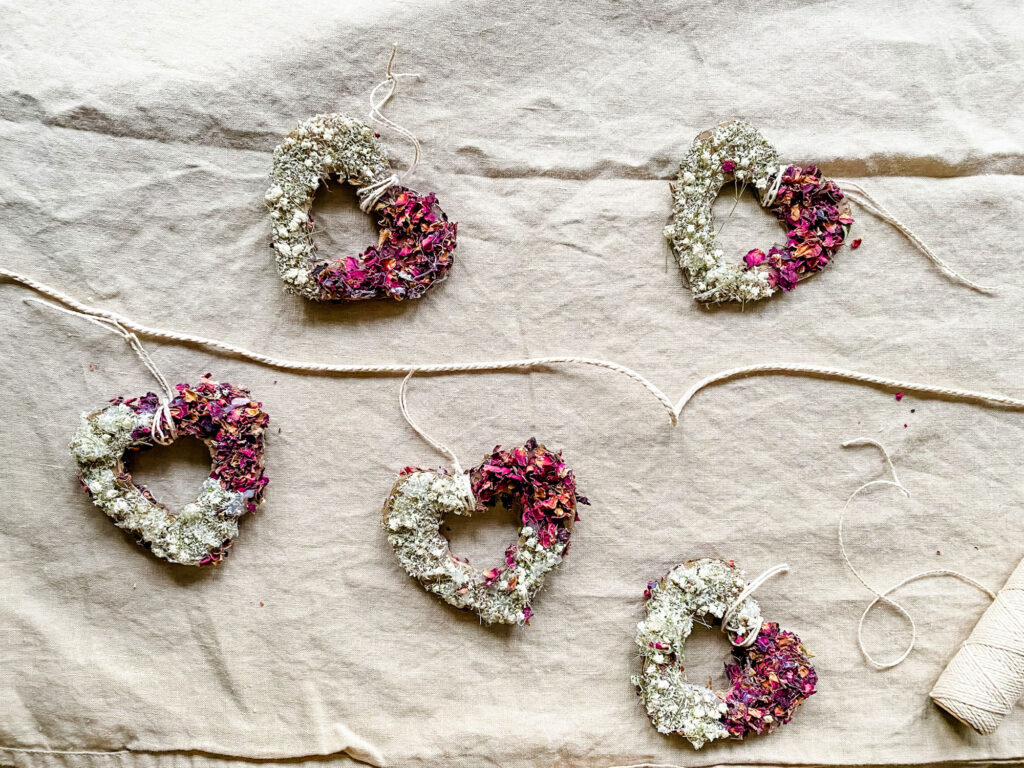 We made this simple dried flower heart garland for Valentine's day. We used dried baby's breath and some culinary dried roses that I've been using for baking!
Dried Roses and baby's breath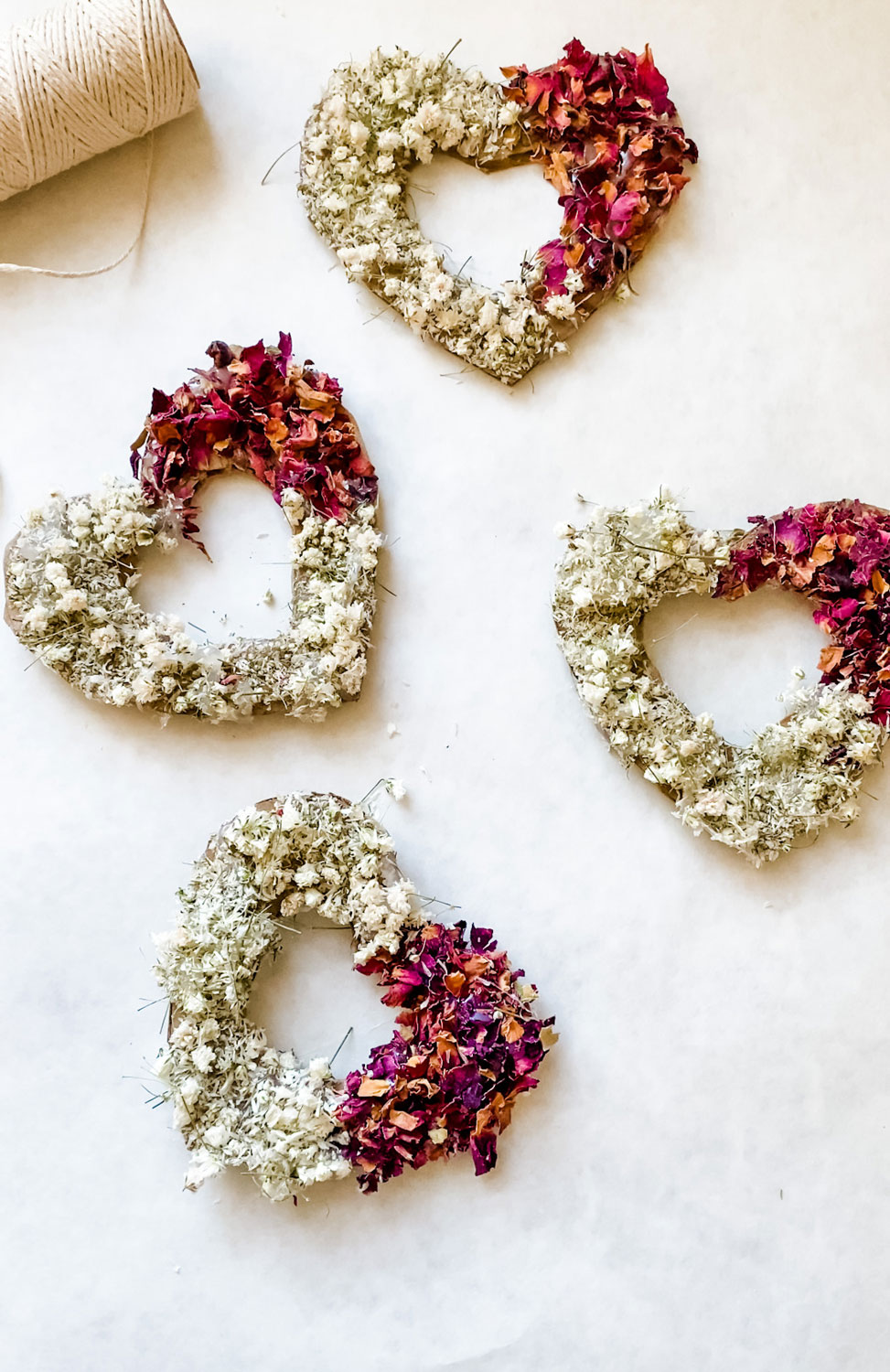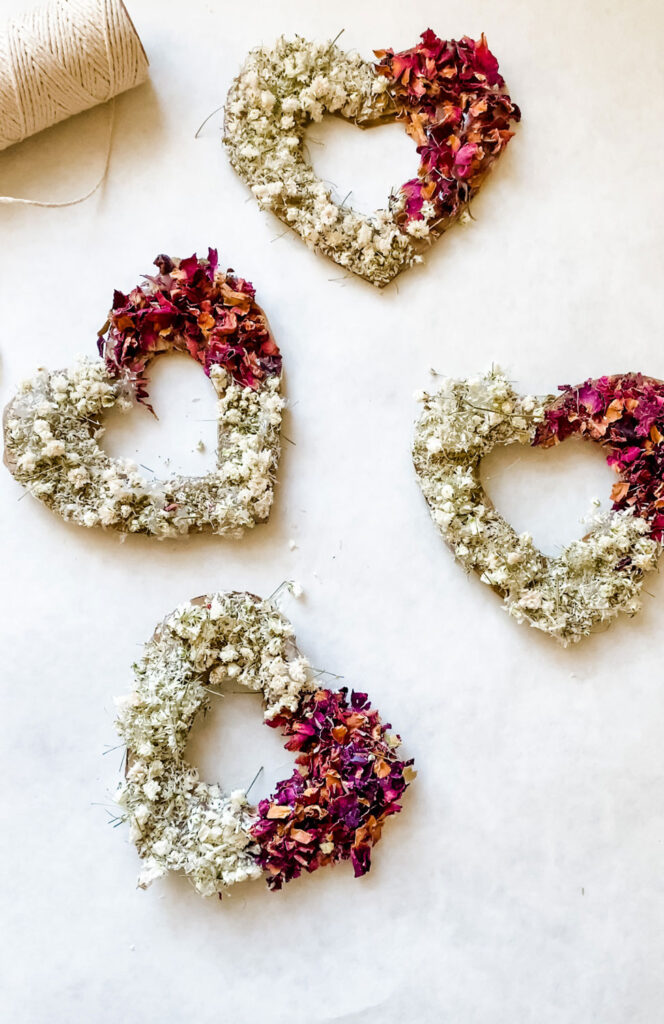 As soon as I got out my bag of dried culinary roses that I bought last year, I started thinking there must be some simple craft idea for which I could use these. Then I saw my friend Sandy of The Collected Garden post a wreath using baby's breath, and well as with all projects, one thing led to another, and in about 30 minutes, I had a very simple dried flower heart garland.
Here's what you will need:
A simple dried flower heart garland for Valentine's Day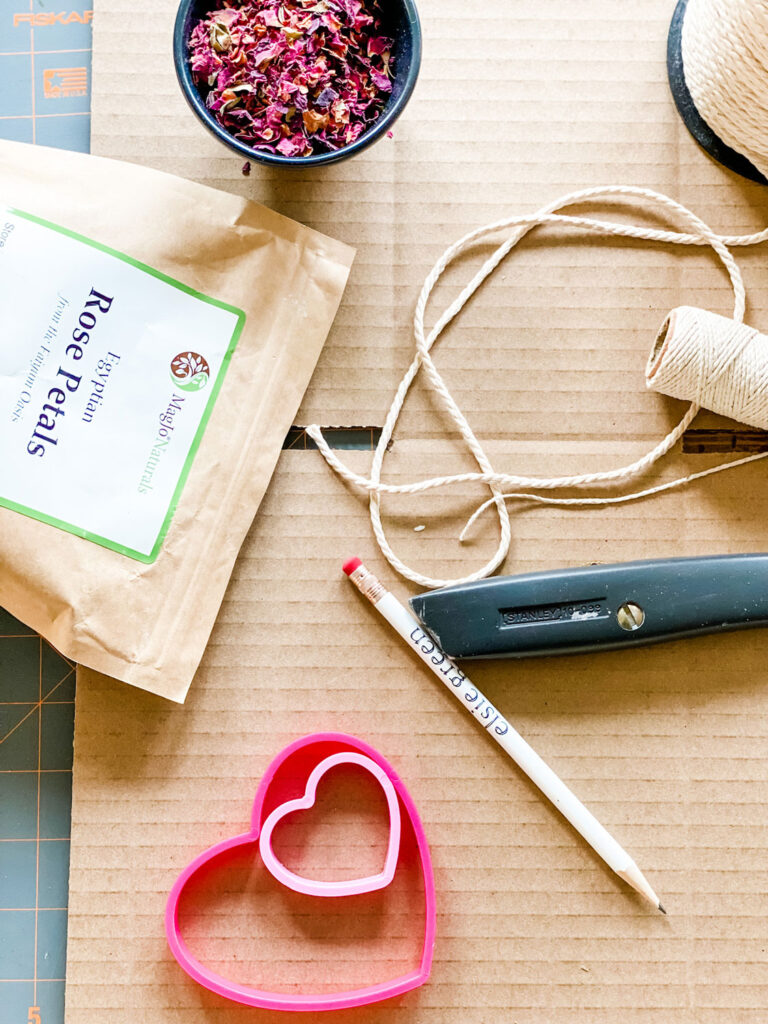 Cardboard
heart-shaped cookie cutters or a heart pattern in 2 sizes
scissors, a box cutter, and a pencil
dried flowers (I used two different kinds for color, but you could use all one kind). Dried Rose Petals
twine and cord
How to make a dried flower garland
Using a heart cookie cutter or a heart pattern, trace onto cardboard and then trace a small heart inside the larger heart.
Cut out the hearts so that you have a heart frame.
Working in small sections, glue a section and then cover it with dried flowers. Continue until the surface is entirely covered in flowers.
Decide if you will repeat on the back. If the hearts will be displayed flush against a wall, it's probably not necessary. I used mine on my coffee bar, and they twirled around, so I decided to cover both sides in dried flowers.
Wrap twine and tie it to a cord to create a garland.
Adding a heart garland to the coffee bar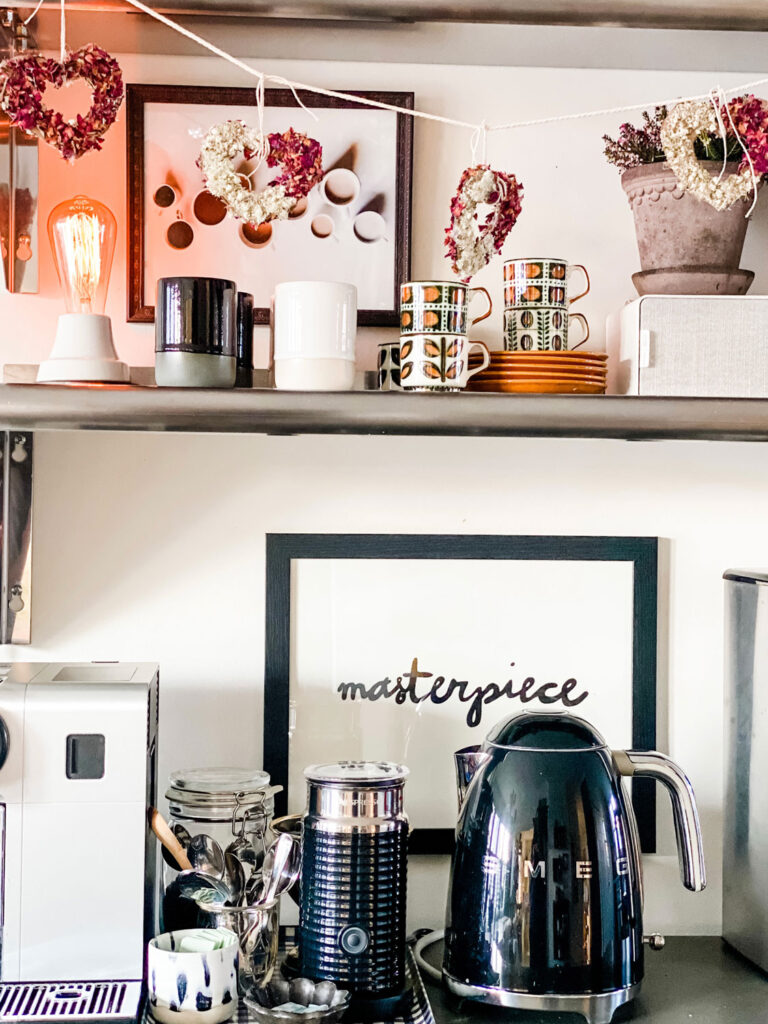 Other ways you could use dried flower hearts
You could add them to a package or tie them onto a bottle of wine. They are a little messy, so keep that in mind. You could use a Dried Floral Protectant Spray.
Shop the post

See how I used the culinary rose petals for baking in this recent post!
You might like this post using dried flowers.