Dining Chair Options for Casual Spaces
*This post has been updated!
Many homeowners and designers have said goodbye to the formal dining spaces that were once the norm for most homes. People finally came to the conclusion that this formal space, which took up a good amount of square footage to be used maybe a few times a year, was just too valuable. I grew up with a formal dining room and an eat-in kitchen, but in all the years I have been married, we have never really had a formal dining room. We've had two distinct dining spaces in some homes, but both are very casual. The table in the kitchen was strictly for breakfast or afterschool snacks, and the "dining room" was for any meal where we set the table.
Riviera Arm Chair // 2. Shore Dining Chair // 3. Tucker Chair // 4. Riviera Side Chair in Natural // 5. Carson Side Chair // 6. Riviera Chair Blue & White // 7. Balboa Arm Chair
Serena & Lily has so many options for chairs to create these casual dining spaces. We currently have the Tucker chairs in our dining room with a farm table my husband built when we were first married. We used old scaffolding planks to give it the "worn" look we were going for back in the 1980s. We lived in California, so finding old barn wood was not an option. What I love about the Tucker chairs is that they really go with any style and are perfectly proportioned. They work from rustic to modern, and although completely sturdy, they are easy to take outside when we move the party to the patio.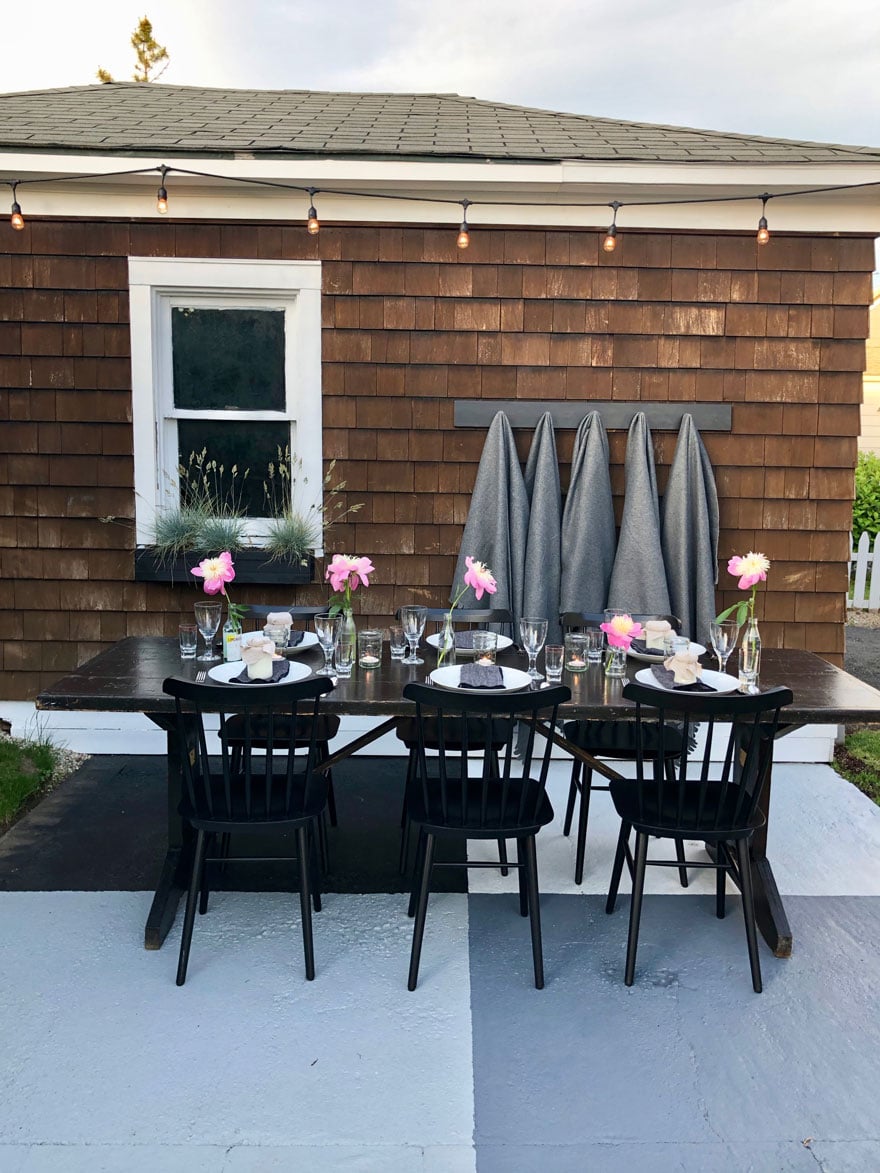 The Tucker Dining Chairs in Black with Sheepskins from Ikea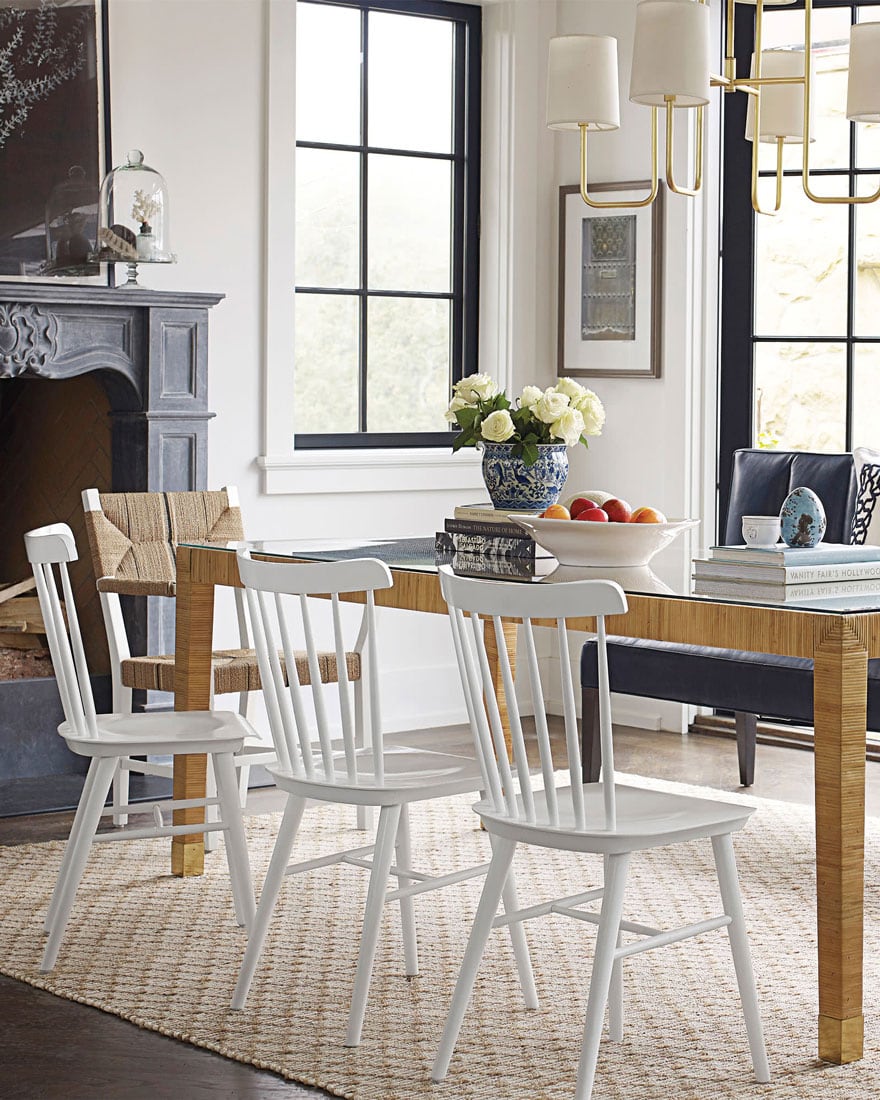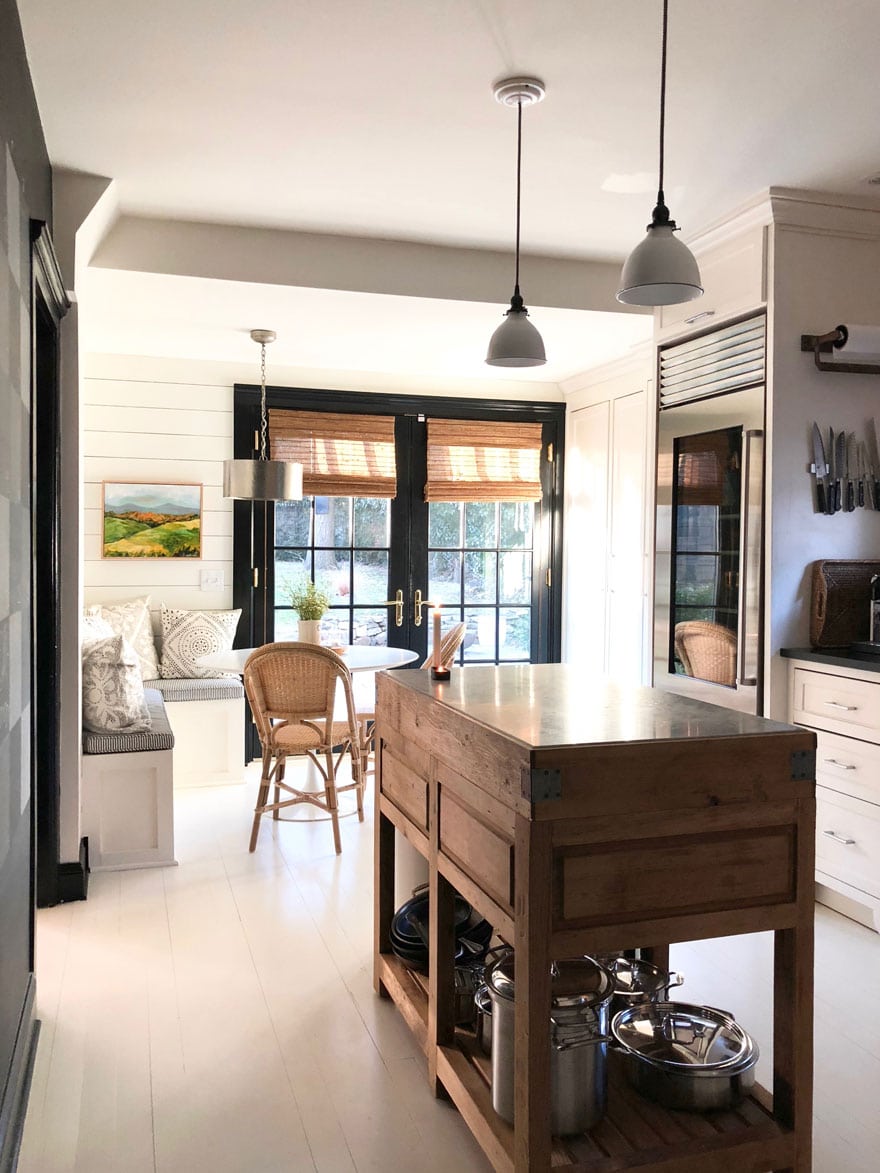 Our New Canaan Home – 14 Ways to Make your Kitchen Look & Feel Bigger
Serena & Lily is having a sale right now! Up to 30% off on Dining & Entertainment