l enjoy doing these Sunday favorites with Mary Ann and Cindy because it's like hanging out with friends and talking about the things you love and discovered during the week. Some are things that maybe you've known about for a while, but never mentioned and some are things that are exciting and new, like a Christmas picture book that my friend wrote or a creative way to display your diffuser. So let's get into it!
As you probably know, I no longer burn candles! I know….gasp…but here's the thing..diffusing is so much better and I still feel like my home is full of that cozy hygge feeling that we all love to create in our homes. At least I think that's why you are here, right? Anyone that reads MLT is probably all about creating a livable, cozy home. Since diffusing has become something I love, I have found ways to display my diffusers that are a step up from the typical diffuser. I love my Aria diffusers and they are gorgeous on their own with the wood base and glass dome. The Desert Mist diffuser with the candle flicker setting creates a beautiful ambient light. It's pretty on its own, but I also like to get a little creative and use it in lanterns like this one from Crate & Barrel.
1. Interesting ways to display your diffusers
As you know I love the collected and layered look in my home, so here I'm displaying my Desert Mist diffuser in the Peek Ivory Ceramic Lantern from Crate & Barrel. Then to break up the ivory on the white table, I've put it on a wood trivet from Target. I have several and use them under small plants and diffusers. The cut crystal bottle that holds water to add to the diffuser is a thrift find for $6 and the small dropper bottle holds my current favorite fall blend of essential oils: bergamot, Christmas Spirit, orange & clove.
The Peek Ivory Lantern from Crate & Barrel
2. What's new at Target for Hearth & Hand for Magnolia
I happened to be at two different Target stores this week and once again I am loving the new items from Hearth & Hand by Magnolia at Target. I still use the black stoneware plates and bowls that I purchased a few years ago. Since they continue to be available, I may add a few more so when I set the table for six or eight. I did add this textured table runner. It's so well made and works well with all my everyday dishes. I love these wire storage baskets in all sizes. Perfect for my pantry and the small one makes a great breadbasket. I am using the small baskets to give as hostess gifts this year with my favorite essential oil products!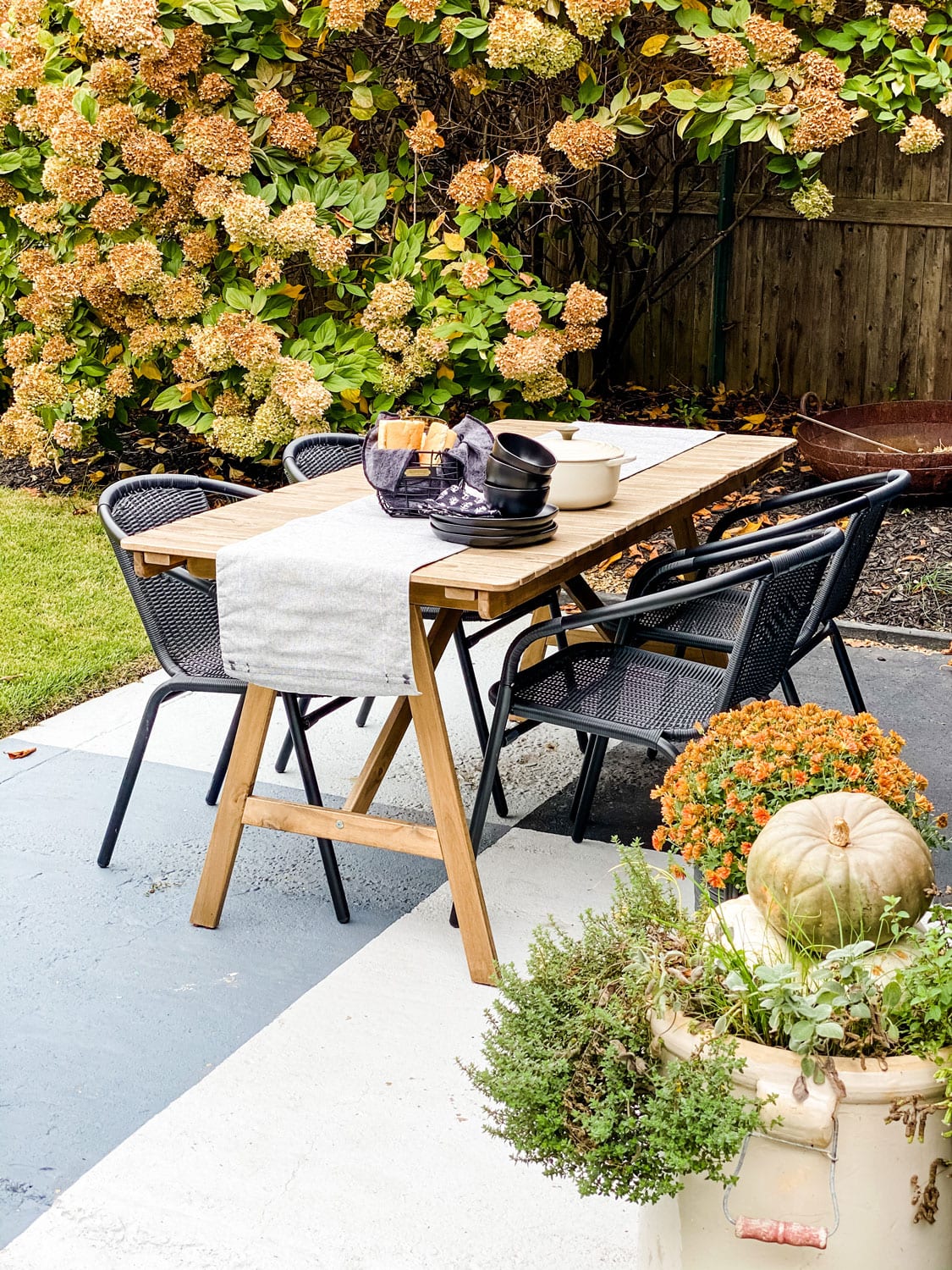 A new table runner from Hearth & Hand for Magnolia
Small wire baskets perfect for gift giving and then use in the pantry!
Everything is on sale at Serena & Lily! Use the code: LOVEHOME through 10/20/20.
4. A charming new Christmas picture book
Heather Stricker
I was so thrilled to learn that my friend Heather Stricker has published a Christmas book called Together. It's about all things we do together weaved into a story that will warm the hearts of parents and children of all ages. The illustrations are charming too! I know my kids would have loved this story and would have been making lists of all the activities we could " Together" during the holidays. My kids are adults, but this book is a wonderful gift for anyone that loves Christmas!
Heather is the mother of six! You can follow along on her beautiful Instagram @thecoastalscout
5. The Perfect fall Get-Away: GrayBarns in Silvermine, Connecticut
GrayBarns is the most charming historic inn with a rich history and located along the Silvermine River practically in our backyard. It has been completely restored and every detail is exquisite. Many of the items you see and enjoy at the Tavern and in the guest rooms are available to purchase at the Mercantile just across the street. The Silvermine area is great for walking and right now it's the peak season for changing colors. The Inn has perfect areas for sitting and enjoying the views or the quiet of the idyllic country. I can't think of a better place to escape and it's an hour from Manhattan. You can drive or take the train to New Canaan and it's less than 10 minutes away for the perfect respite from the city. You can read more in this post.
Make sure to check in with Mary Ann and Cindy to see what they found this week! As always, thank you for stopping by, and have a beautiful Sunday!